If you've read this blog awhile, you probably remember me mentioning somewhere that we've had tons of cars since we've been together. 16 to be exact. My Dad works with cars. It's in my blood.


It was no question, when I was asked to review the 2013 Kia Optima, what my answer would be! In all those cars, we've never owned a Kia, so I was excited to try something new. I was also excited to put a 4 door sedan to the test with my 2 kids.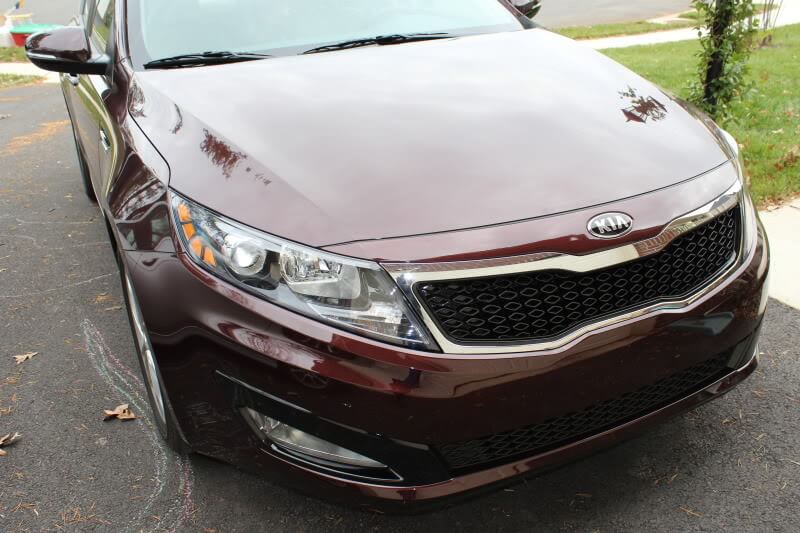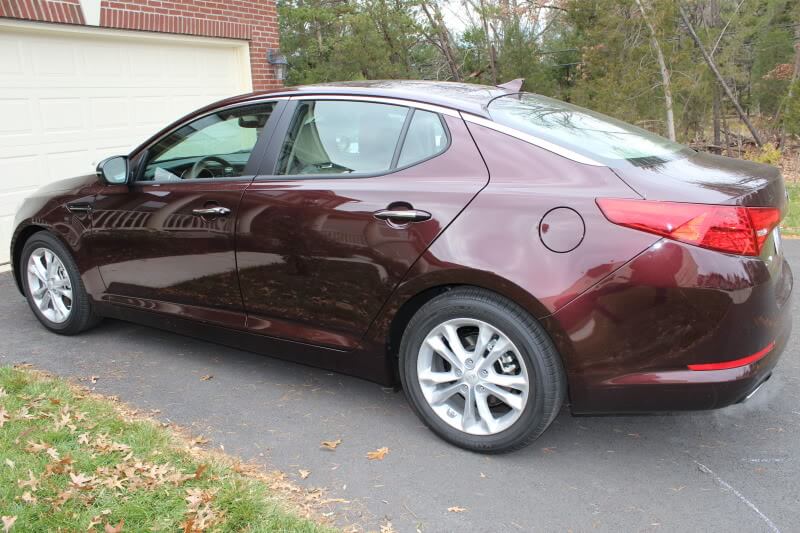 When the car arrived, the first thing I noticed was the push button locks. This is the most convenient feature for a Mom. You only need the Smart Key close by, say in your purse or diaper bag, and the door will unlock by pushing the door handle button. Genius, I say.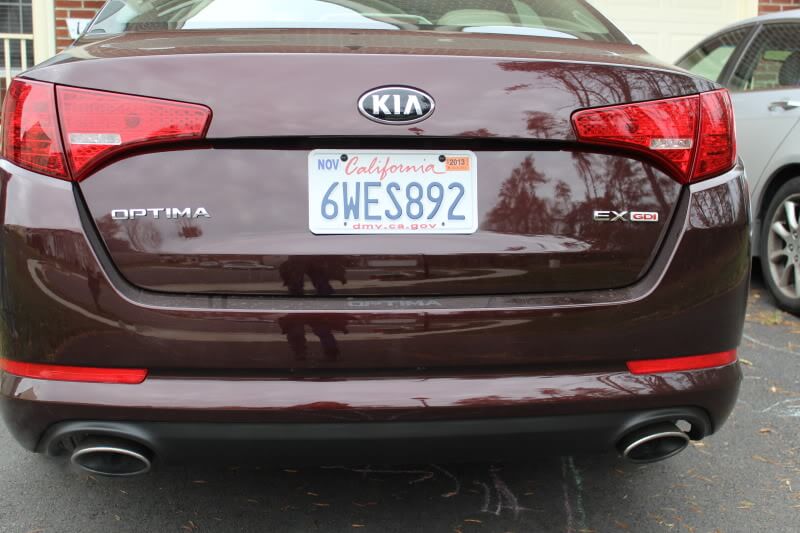 The dash looked pretty. You know those new cars that look like their gauges are from the 80's? Not the Kia Optima. Sleek with modern designs, this is a dash I could look at everyday. The easy to access radio and built in blue tooth controls on the steering wheel were a big plus, too.


Dual climate control is always a plus, but there were also vents in the back seat. A great feature when your backseat has littles in it! There was also an iPhone hook up as well as another favorite feature, the push button start ignition. Again, you just have to have the Smart Key near and you start the car with the push of a button. No more fishing for those keys under all that diaper bag junk!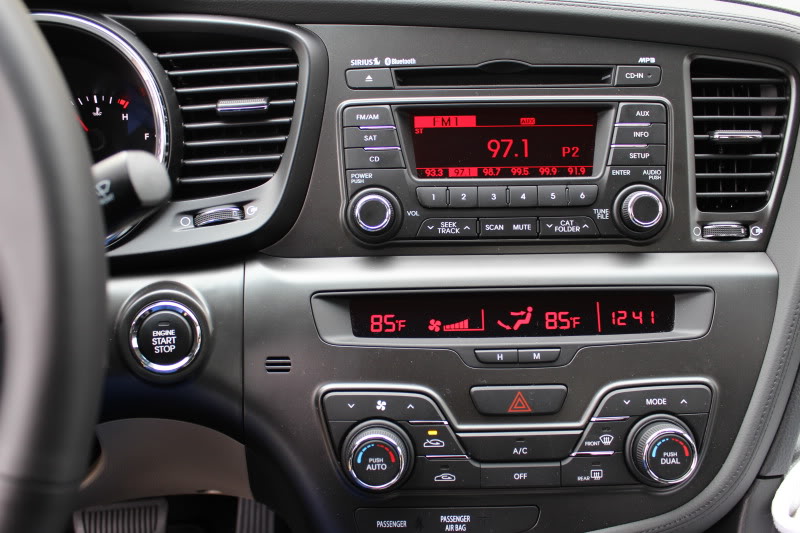 This particular model had a 2.4 liter Gasoline Direct Injection (GDI) engine, which simply means, it had some serious get up and go. Not in the mood for hurrying? You can push an Eco button on the steering wheel, giving you less of a jump the light boost and more of an awesome gas mileage one. The drive was smooth with and without the Eco setting on. It handled great and was very responsive, which is necessary when driving in the DC metro. Holy traffic.


Wood trim and leather wrapped steering wheel and shift knob are all nice touches you'd find in more expensive, luxury vehicles.

With my current car having light colored leather, just like this car did, I loved these seat back shields. I would much rather have scuff marks that I can wipe off of plastic, than my stained seat backs! This is a great design! Also note, that the hubs, who is 6'3″, had the drivers seat set for him. My little guys feet just touched the seat back.
We also pushed the passengers seat back for him and there was plenty of room for my big boy's legs and a big present on the floor!
After loading them all up, I was beginning to think I could totally do this sedan thing with 2 kids. They were quite comfortable in the back seat.

And speaking of space, we took the car out on Black Friday to do massive amounts of shopping. I put my coupons in the large center console and off we went.


Hours later, the very large trunk was holding way more than I thought could fit in a sedan.


Some additional nice features on the 2013 Kia Optima EX model:


120 month/100,000 mile power train warranty
LATCH anchor/tether system
Leather seat trim
Auto-dimming rear view mirror with Homelink
Driver and front automatic window up/down
Rear reading lamps
8-way adjustable power driver's seat
Door mood lamp
Overhead pin lamp
Chrome inside door handles
Floor Mats



The Kia Optima proves that it can handle the whole family and whatever they throw at it! We loved driving the Optima and would recommend it as a great car to purchase.
I was given the 2013 Kia Optima to drive for 10 days in exchange for my honest thoughts and feedback. No monetary compensation was received.