This could be my last maternity fashion post! This time next week, I'll be snuggling my baby without a care in the world!
Notice the lack of wedding ring? I've been too swollen to wear it for about 2 weeks now. Such a weird feeling!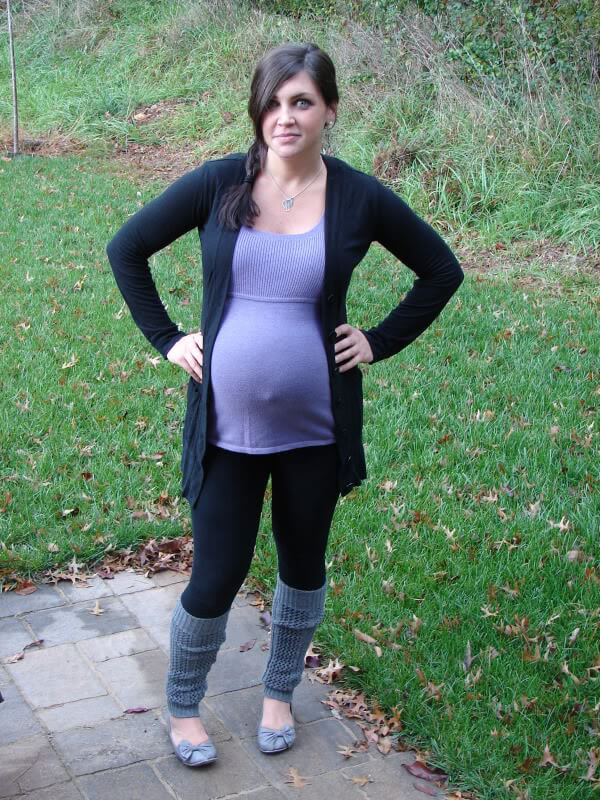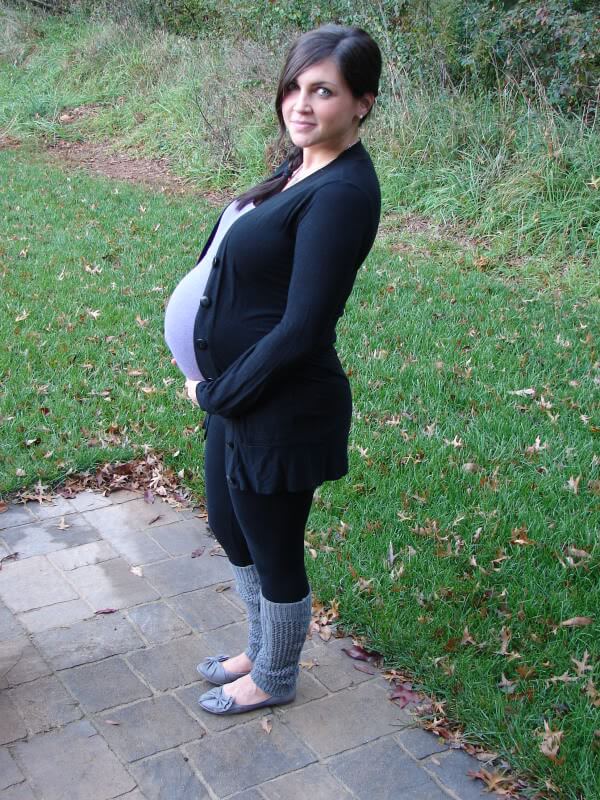 My side braid didn't stay well anymore since I got my hair cut and added some layers. Now I just to a partial french braid to grab in all the short pieces.
Its a good thing that I'm holding that shirt down because I think some people at the grocery store got a belly peep shot. Nothing is long enough anymore!
How far along: 38 weeks! 7 days left people!
Size of Baby: As long as a leek, with average babies 7lbs 19 1/2in long.
Total Weight Gain: 32 lbs still! I have a Drs appointment this afternoon, so that number may go up. We'll see.
Maternity Clothes: Still a mixture.
Gender: Baby Boy "C"!
Movement: Less than before. A lot more slow movement where I can see bits pushing out the sides of me. Totally freaky!
Sleep: Ehhh. Non-awesome. I am napping almost every day, though.
What I miss: Being able to pick up Cooper like I normally do. It is just so uncomfortable. We are doing lots of couch snuggling, though!
Cravings: Nacho cheese. Still. Which doesn't explain the weight consistency. Where is it going?!
Symptoms:
Fast heartbeat, shortness of breath, and exhaustion. All things that mean the end is here, right?
What I'm looking forward to: The baby is coming in 1 week! My mom will be here Wednesday and I think we'll be squeezing in some coffee drinking and shopping before Friday. I just can't believe this is it!!! Thank you all so much for your reassuring words about the c-section. You seriously settled my nerves and I'm ready for go time!
Outfit Deets:
Leggings: Old Navy (Non-Maternity)
Cardigan: Old Navy (Non-Maternity)
Sleeveless Sweater: Old Navy (Maternity)
Shoes: Rocket Dog from Macy's