Here's a last minute Valentine's Day gift guide and everything is under $50! Practical and useful items that are still fun and loving!
We're not big gift givers around here, but I do love Valentine's Day! I would also much rather money be spent on something sweet or useful, instead of flowers. If you're like me, send this list to your man, or grab him one of these great finds, under $50!

Last Minute Valentine's Day Gift Guide
Best Wife Ever Mug
| I'm a sucker for a cute coffee mug and this one just strokes any wife's ego!
Comfy Robe | I have a small collection of robes and I wear them EVERY DAY. You can never have enough.
Acrylic Makeup Storage | I have a great acrylic makeup storage case that keeps my makeup very organized. Only problem is, it doesn't have a top and things I don't use every day get dusty. I have this one on my wishlist!
Crossbody Convertible Bag | My most used and favorite bag! Comes in several colors!
O Key Ring | A mom essential. Keep your keys right on your arm for safekeeping.
Gold Wine Glasses | I have the smaller version of these with a matching decanter and they're gorgeous!
Pink Moccasin Slippers | Also a slipper fan here! They seem to wear out for me quickly, no matter where I get them, so replacements are always great.
Initial Necklace | This is a dupe of one much more expensive and is great quality! Can't beat the price for this popular trend.
Daily Planner Tear Off Pad | I've been focusing on time blocking and checking my to-do list off daily. This is a great way to stay organized with things that don't necessarily belong on your calendar.
PJ Set | New PJ sets are just a great way to make a girl feel good. This one is cute, yet comfy and comes in multiple colors as well as a pants version.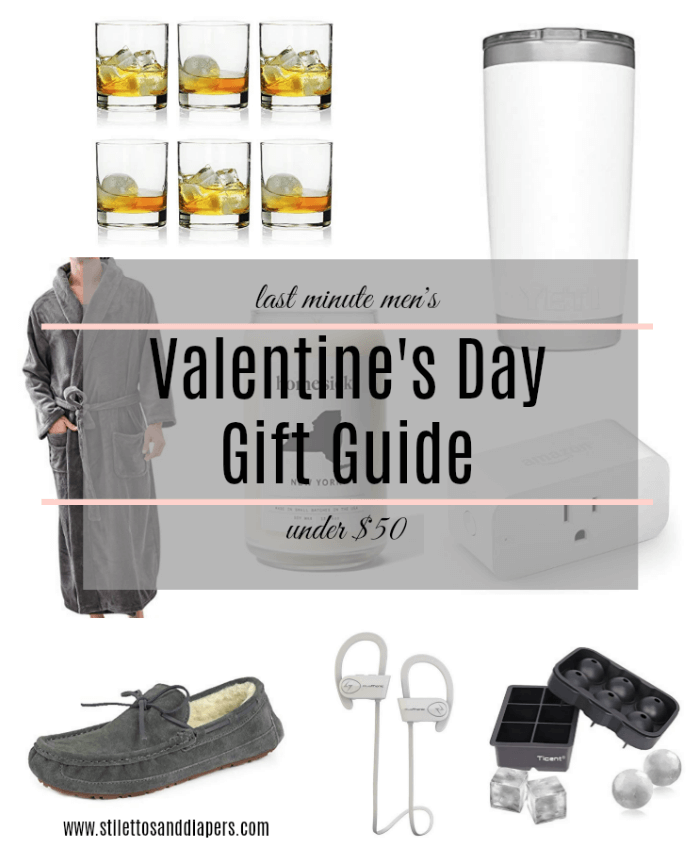 Whisky Glass Set | I'm a bourbon on the rocks kinda girl and these are perfect for that drink! I find myself sipping with the boys a lot!
Yeti Cup | You just can't beat a Yeti. Keep it hot or cold, this is a great cup that your man won't be embarrassed to carry around with him.
Plush Robe | Listen. Men love comfort just like the ladies. Give it to them!
Homesick Candle | I LOVE the idea of these for the men who don't live near home! They're specific to their states and are so thoughtful.
Alexa Compatible Plug | Your man will be very happy to be able to say "Alexa, living room lamp off" at night. These are so convenient!
Moccasin Slippers | I love how "shoe" like these slippers look and they get fab reviews.
Bluetooth Headphones | I got these for The Hubs last year and they're working great! I ran with them recently and loved them. They're an awesome deal!
Cube and Ball Ice Molds | Back to that bourbon…these ice molds will make any cocktail feel like a fancy bar drink!

Hope this last minute Valentine's Day Gift Guide is helpful to you!