I'm really bad about cooking when the hubs is out of town, or has an evening work event. Typically, when I'm here with just the boys, I have a salad or we just eat cereal. With many more work events in this new job, I will be spending more dinners without the hubs, so the cereal isn't going to cut it. I threw this pasta dish together this week and it was a winner for everyone.


I love these organic Normandy vegetables from Costco. I keep them in my freezer for times when I'm in a hurry, or when I need to go restock the fresh veggies.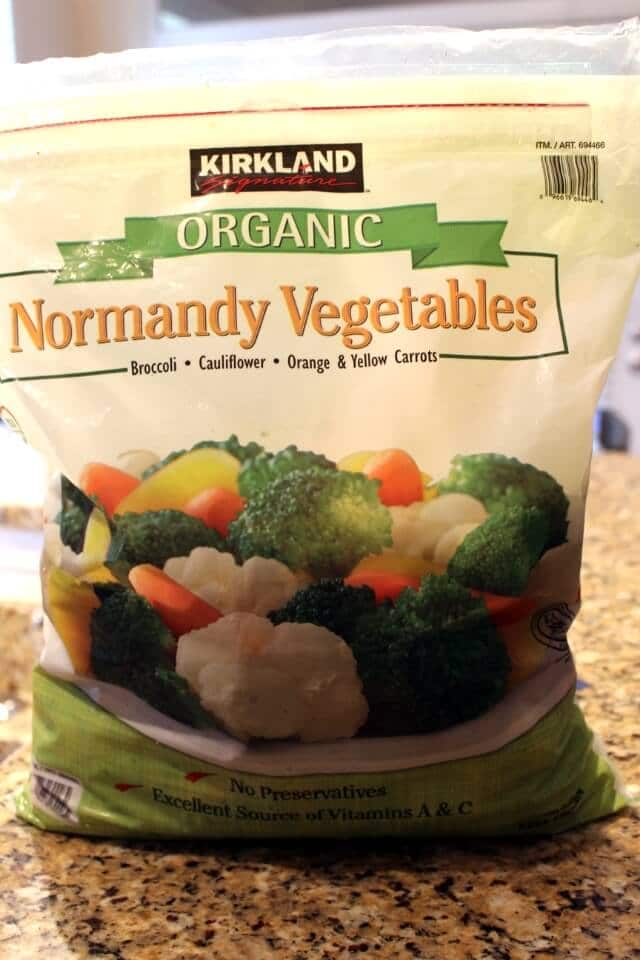 Ingredients:
2-3 Cups Frozen, Organic Vegetables
Sprinkle Crushed Red Pepper, if desired



Boil pasta according to directions. Add in vegetables for the last 3-4 minutes and drain. Return to pot. Stir in coconut oil until melted, then and add remaining ingredients. Toss and serve with more parmesan cheese, if desired. The coconut oil acts like butter would and melts into the pasta. It does create a bit of a coconut flavor, but my whole family thinks it's delicious! Much better for you than butter or other oils, too!


I have made this dish before with chicken, just cut into bite sized pieces and sautéed in coconut oil. Just as delicious, but adds a few more minutes. This dish is great for vegetarians, or just for a quick meal!


Best part of this meal? It can be made in our rental, which is furnished with a grand total of 4 pots. Nothing better than a 1 pot meal!


Looking for an easier way to get dinner on the table? Try eMeals
! With tons of plans to choose from, including the new Mediterranean plan, Clean Eating, Low-Fat, Gluten Free and many more, there's something for everyone! If you sign up in August, you'll get a free 31 days of snacks calendar to keep you serving your kids a variety of healthy foods after school. You can also save 15% off your entire purchase using the code SCHOOL15!