We finally came home from the beach! We got back really late Wednesday night since The Hubs had a meeting yesterday morning. We would have stayed the whole month had it not been for work! Haha.
I wore this striped off the shoulder top at the beach for a big kids night out. My youngest siblings are now 18 and 20, so we all went out to The Red Bar. I'd never been there, but it's a popular hole in the wall restaurant with live music and yummy cocktails. We will be back on our next trip!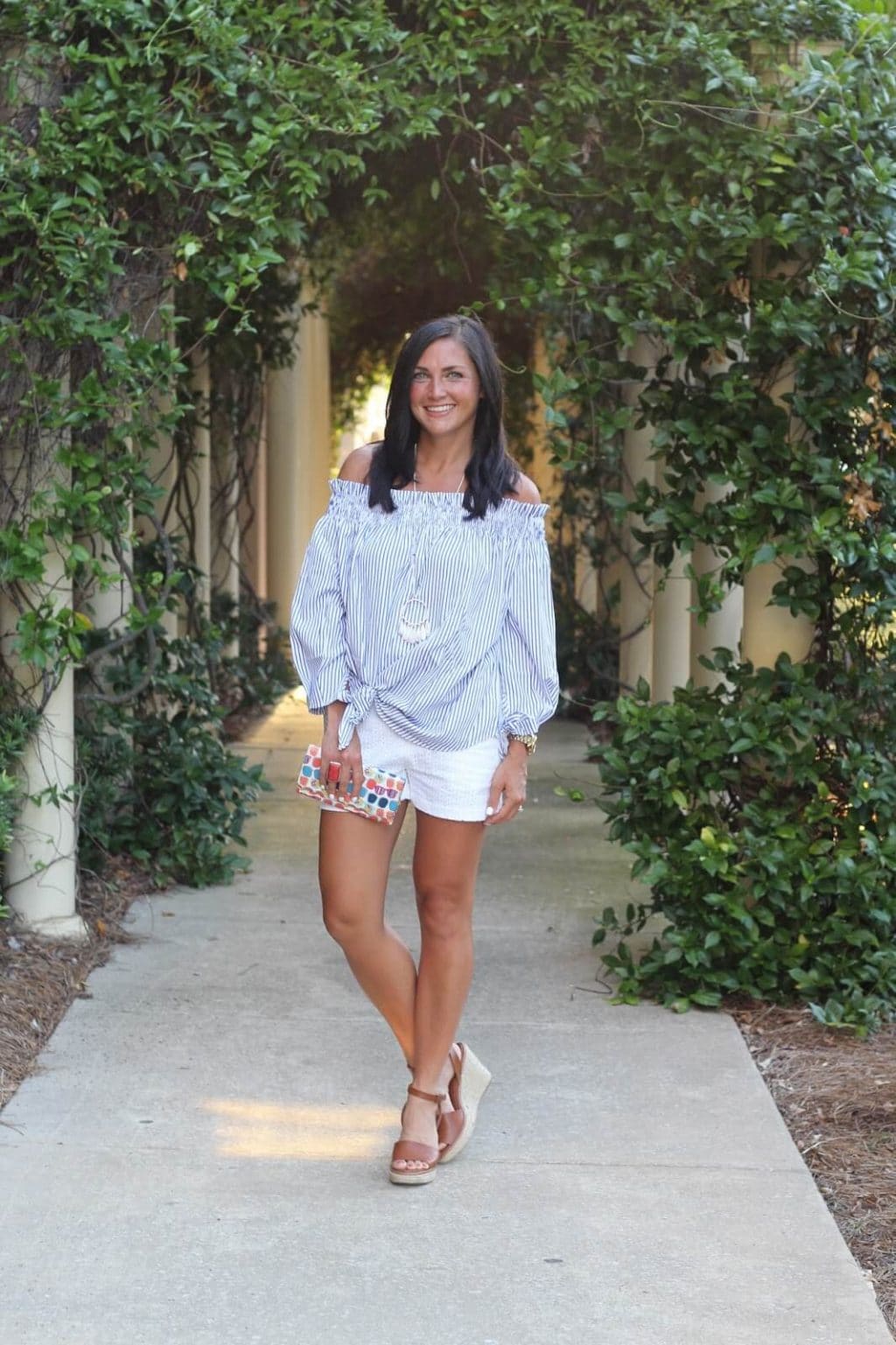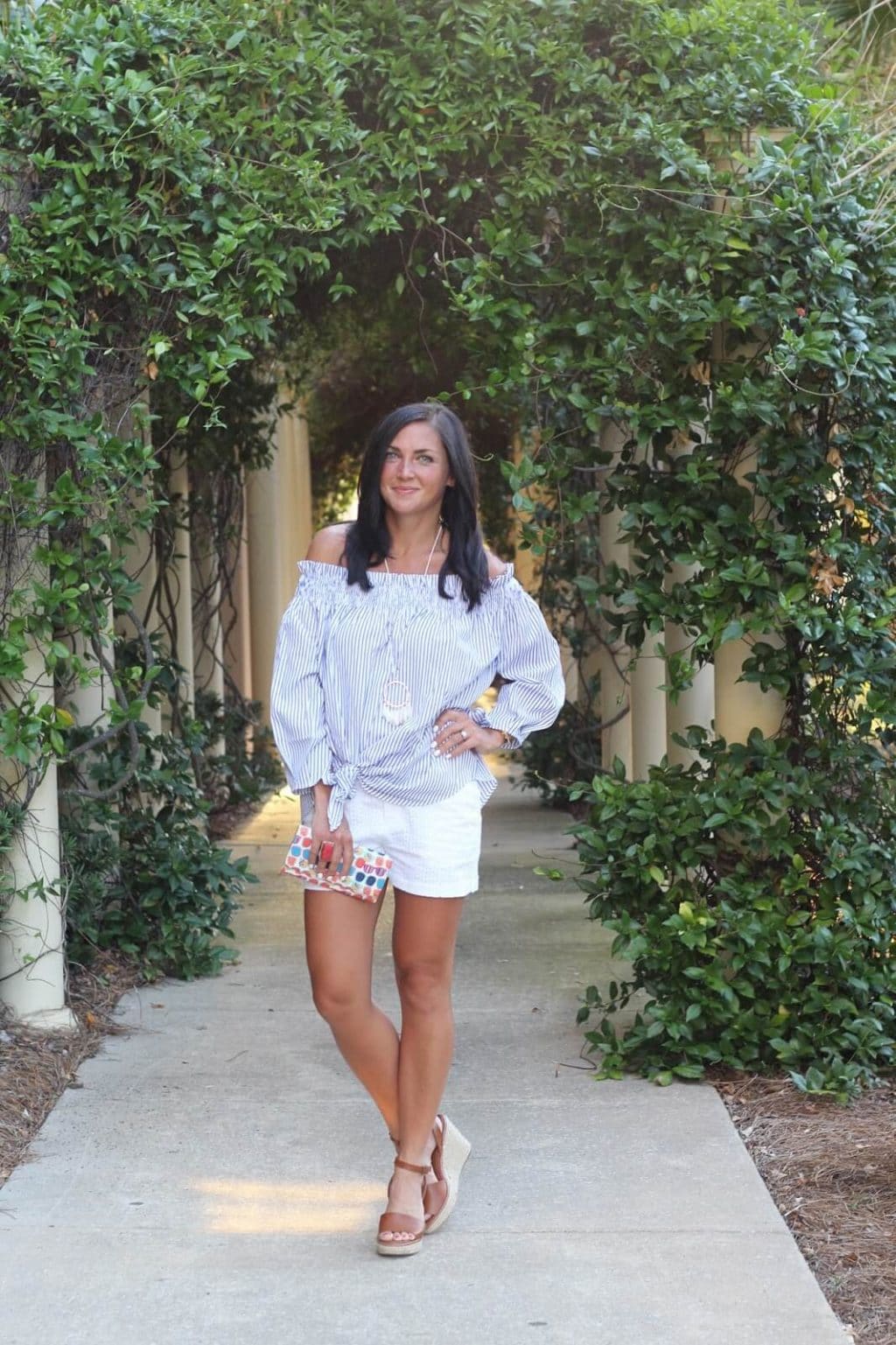 Shop the look:

We have friends coming into town this weekend and are looking forward to lots of boating and fun with them. Hope you all have a wonderful weekend!