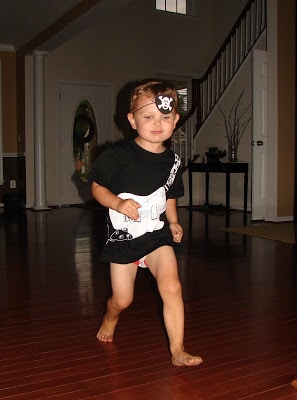 Cooper struck up a convo for the baby book.
Coop "Hey Mom, I need to go to Target."
Me "What do you need?"
Cooper "I'm going to fly, so I need batteries, fire and some buttons."
Me "Where are you going to put the batteries?"
Cooper "In my butt"
I should be a terrified Mother about now, right? I really don't want a Doctor visit that includes a diagnosis of burns or a
compacted anus.