It's spring break y'all! Well, it was supposed to officially start today, but the kids have to make up a snow day, so we start as soon as school lets out! So excited for a week of hanging out with my boys! It's supposed to be 81 today, hence the way early white shorts!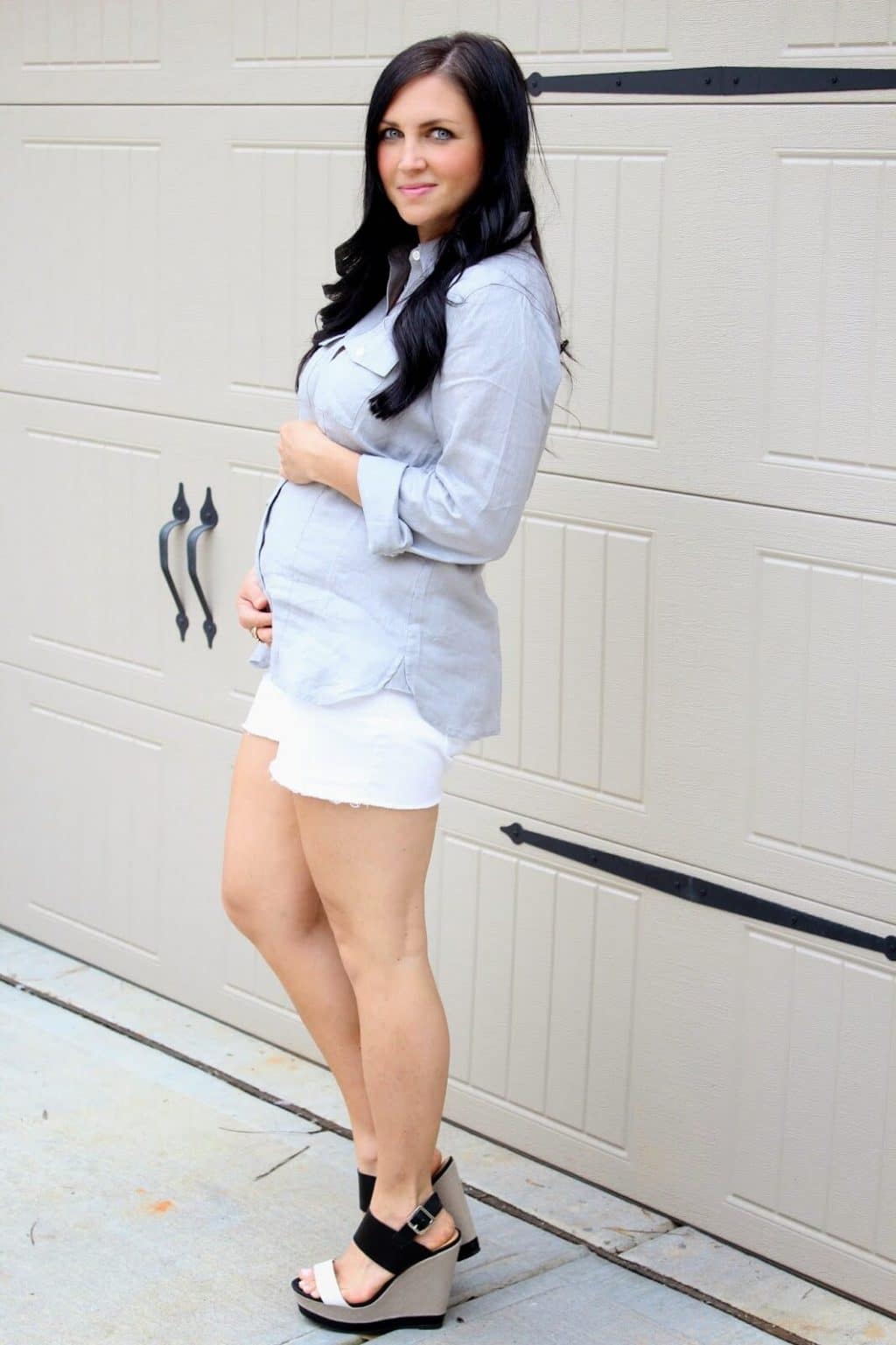 I love a good basic and that's just what this linen shirt from J. Jill is. Linen is one of my favorite summer fabrics and it's so lightweight, that even a long sleeve can be worn in the heat. This one will be nice and breezy for the baby bump.
Tonight, I will be embarking on something that I'm only doing because I'm trying to be a good boy mom. Because my stinky little boys have been begging and every time I mention it as a boy trip, it doesn't fly. And despite the fact that tonight's weather is calling for some overnight thunderstorms, this girl will be happily sleeping in a tent under the stars. I can't say that I'm looking forward to it. I'm scared. I don't understand why we need to sleep outside when we have a house. But, I've created a menu, including some fun foods to cook over the open fire and bought a 6 pack of non alcoholic beer. I chanted "I think I can, I think I can" while painting my nails hot pink last night. I'm not exactly cut out for this, but I hope my boys have the time of their lives. At least they better.
Happy Friday and Happy Easter weekend!