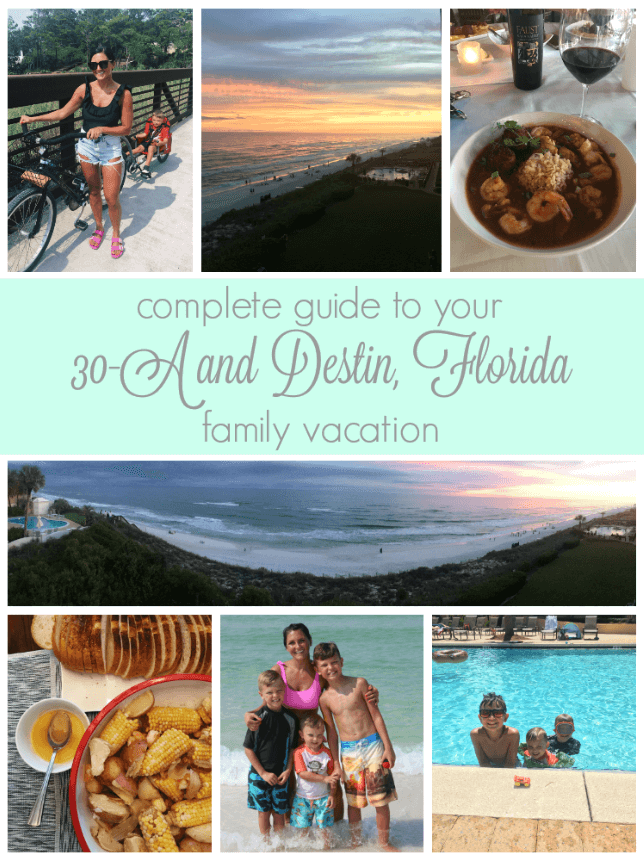 13 years we've been vacationing on 30-A and I love it more every time! We spent a little over 2 weeks there this year and the question flooded my inbox! I promised that I would write an updated post with our 30A vacation favorites from this year, so here it is!
Where to Stay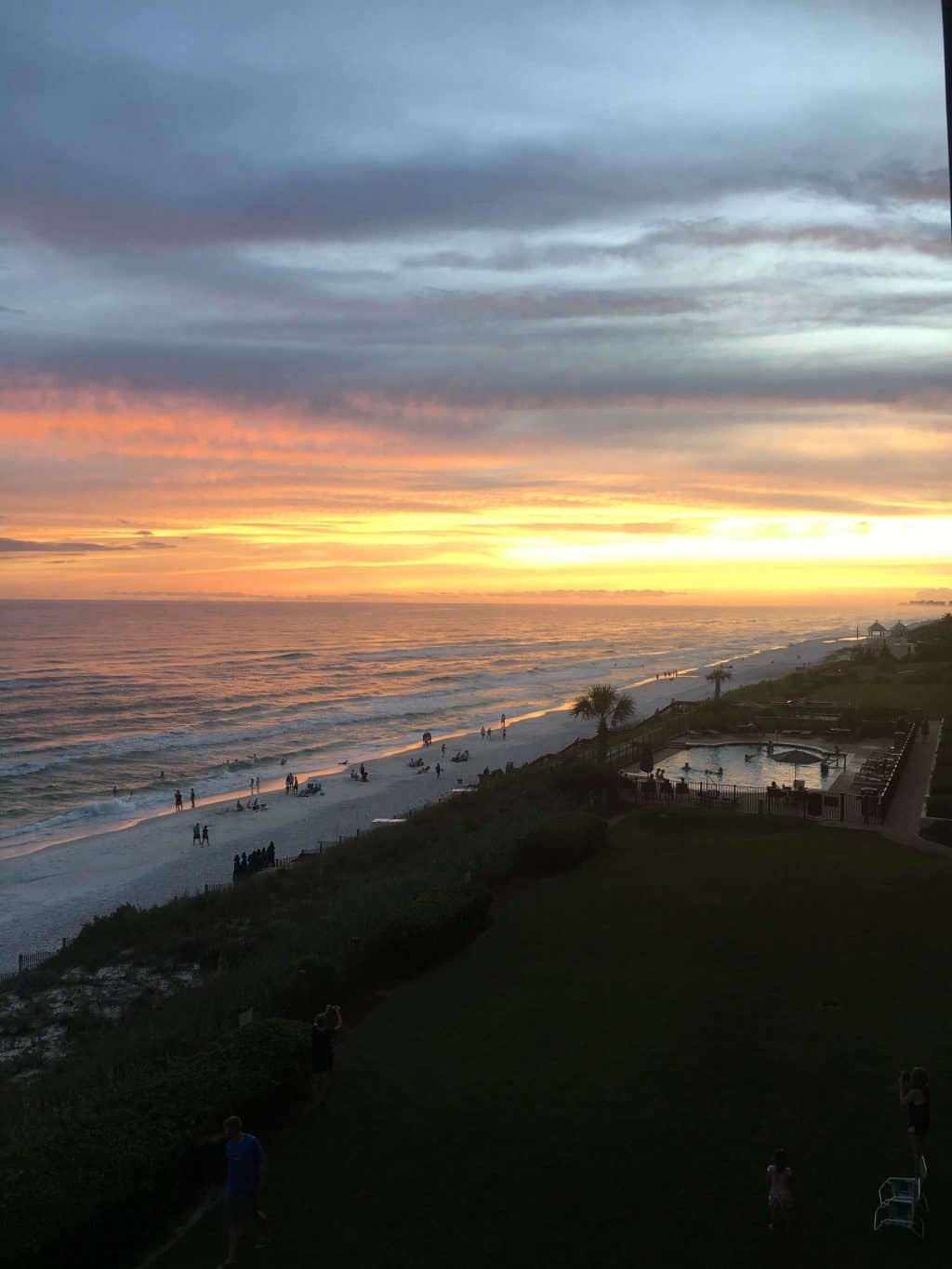 This is my most asked question. We are fortunate to have a family house in Santa Rosa Beach that we always stay at. That is why we're able to stay for extended periods of time! That said, I highly recommend renting a house from somewhere like Airbnb or Home Away. It's so nice, with kids especially, to have a house with laundry, a kitchen to cook some of your meals and more space! There actually aren't many hotels to choose from on that stretch, either. Rosemary Beach has a community feel with lots of little shops, restaurants and open space. If I were renting a house, I would absolutely look there! Alys Beach is close by and very modern, with a luxurious feel. Seaside is a must see, with it's food trucks and plentiful shopping, but it's very crowded, in my opinion. We love the Santa Rosa Beach area a lot. It's on the western end of 30A, so you're closer to shopping, restaurants and things to do in Destin. We love being right on the water to hear the ocean at night, but you can get some great deals if you're willing to walk a little. A lot of rentals come with golf carts or beach wagons, too.
What to Eat
Dinner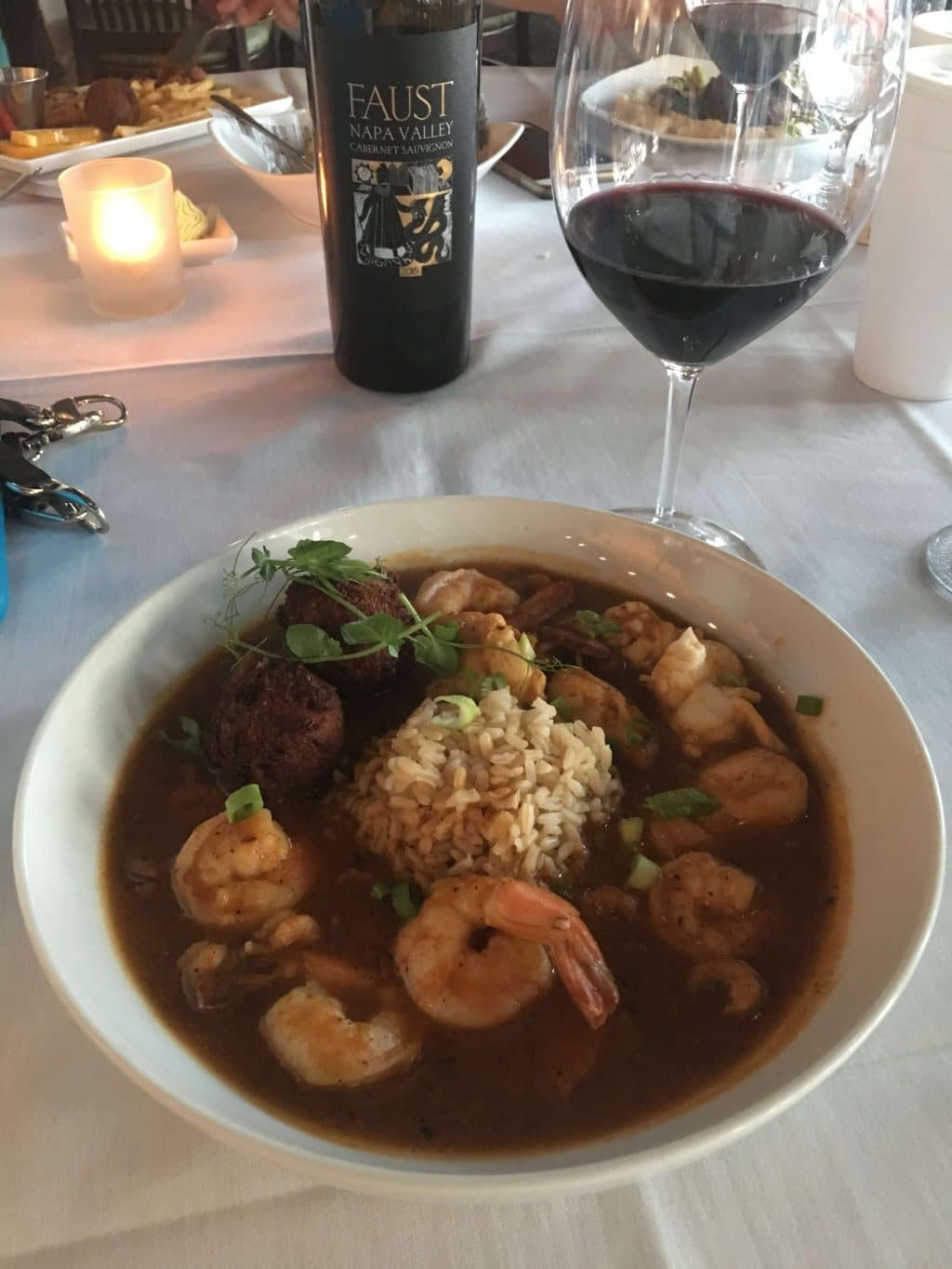 Surfing Deer – This restaurant is a must visit for us! We've been going for a few years, since before the current owners took over and changed the name. It's better than ever now and the atmosphere is perfect. We've done date nights later in the evening on their beautiful patio as well as earlier dinners with the whole family. Both have met more than our expectations! The clothesline bacon is a specialty and we've found a couple of our favorite wines from server's recommendations here.
Cuvée Kitchen – We went here for the first time this year and were thrilled with this choice! This one is in Destin, but worth every second of the drive from 30A. (which only took us about 20 minutes.) They were undergoing an exterior facelift when we visited, so we were a little side eyed walking in. Let me tell you. This was one of the best meals I've ever eaten! Perfectly cooked steaks, fresh seafood, creative cocktails and a wine menu that is beyond impressive. Plus, the kids menu made all my littles happy and I might have finished off someones mac-n-cheese. I might have to order that for myself next time we go back! They change their menu regularly, so you're sure to enjoy something different every vacation you take!
Bud and Alley's – If you want something fancy, go to Bud and Alleys. It's in the heart of Seaside with amazing views and delicious food. You might have a long wait, so plan ahead!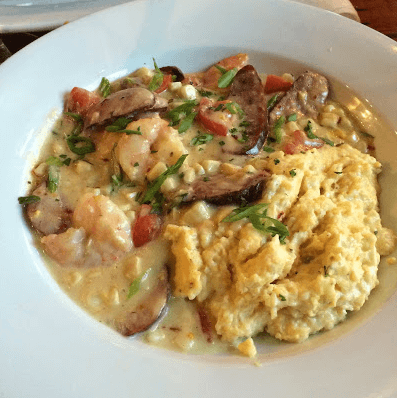 Stinky's Fish Camp – This is a place that locals rave about. It's on the sound side of the road, so it has it's own unique views. It's a more casual restaurant, but the food stands up for itself. Super fresh, with favorites like shrimp and grits and hushpuppies. They offer a Sunday brunch and you can catch live music nightly at Stinky's Bait Shack next door.
Lunch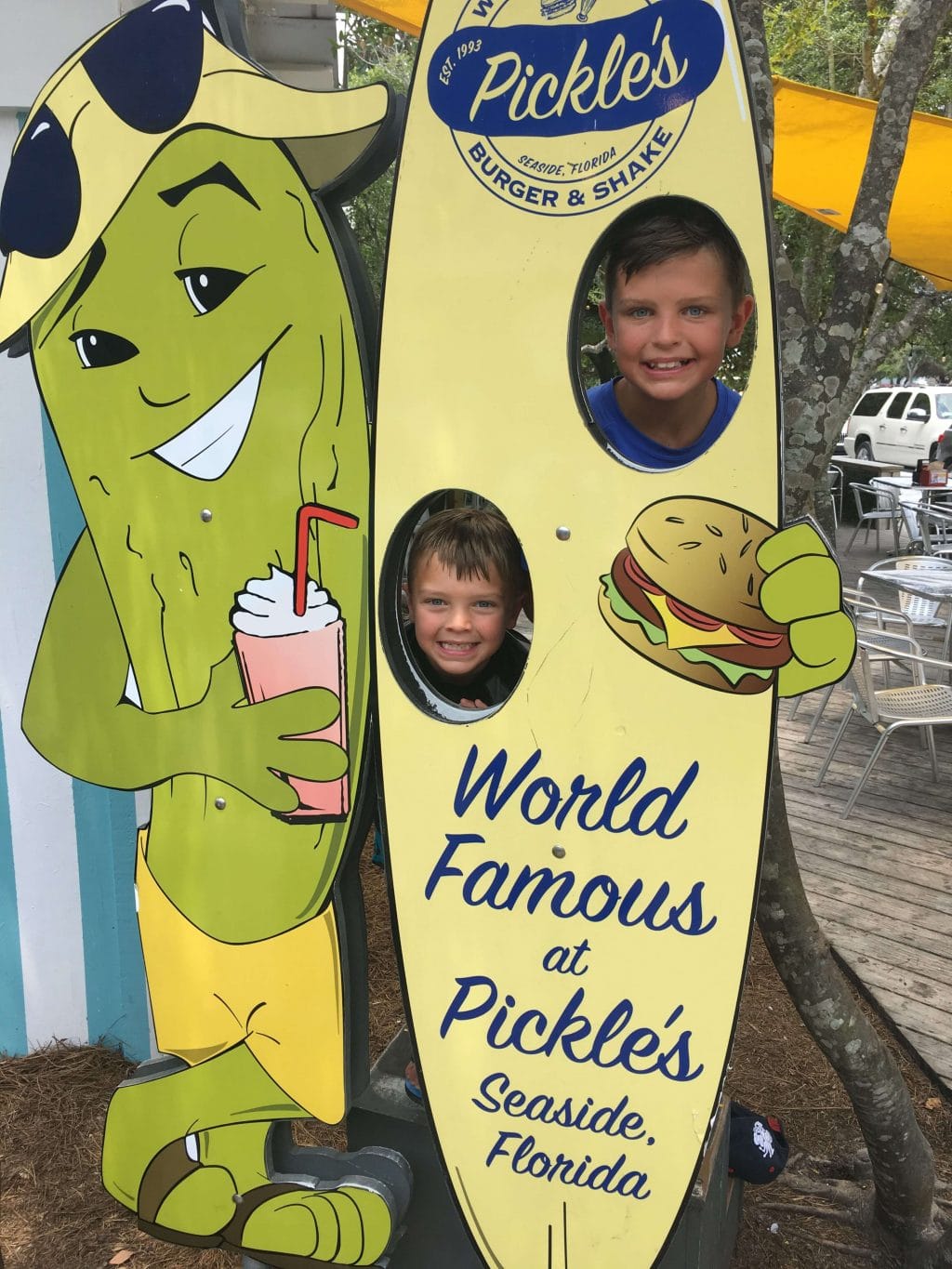 Pickles – This is one of the first buildings in Seaside and a fun little spot to grab burgers, hot dogs, fries and shakes. The Hubs takes our boys there for "boys lunch" every year.
Seaside Food Trucks – Along the main road in Seaside, the food trucks are plentiful. They actually just moved the iconic post office (which I'm super sad about!) to make room for more trucks. But, at least you can get even more good food during a little break from the beach!
To Bring Home
Goatfeathers – We've gotten fresh seafood here every single year! Everything is super fresh and local. We've tried many different local fishes, always do shrimp for a low country boil and get them to steam some shrimp in their special seasoning for shrimp cocktail.
Donut Hole – Just do it. Forget the diet and live a little! These donuts are incredible and they have a large variety. The red velvet are my favorite! Go early, as you will absolutely find a line later in the morning. It's also a cafe that serves breakfast as well, but I've only been for the donuts!
Late Night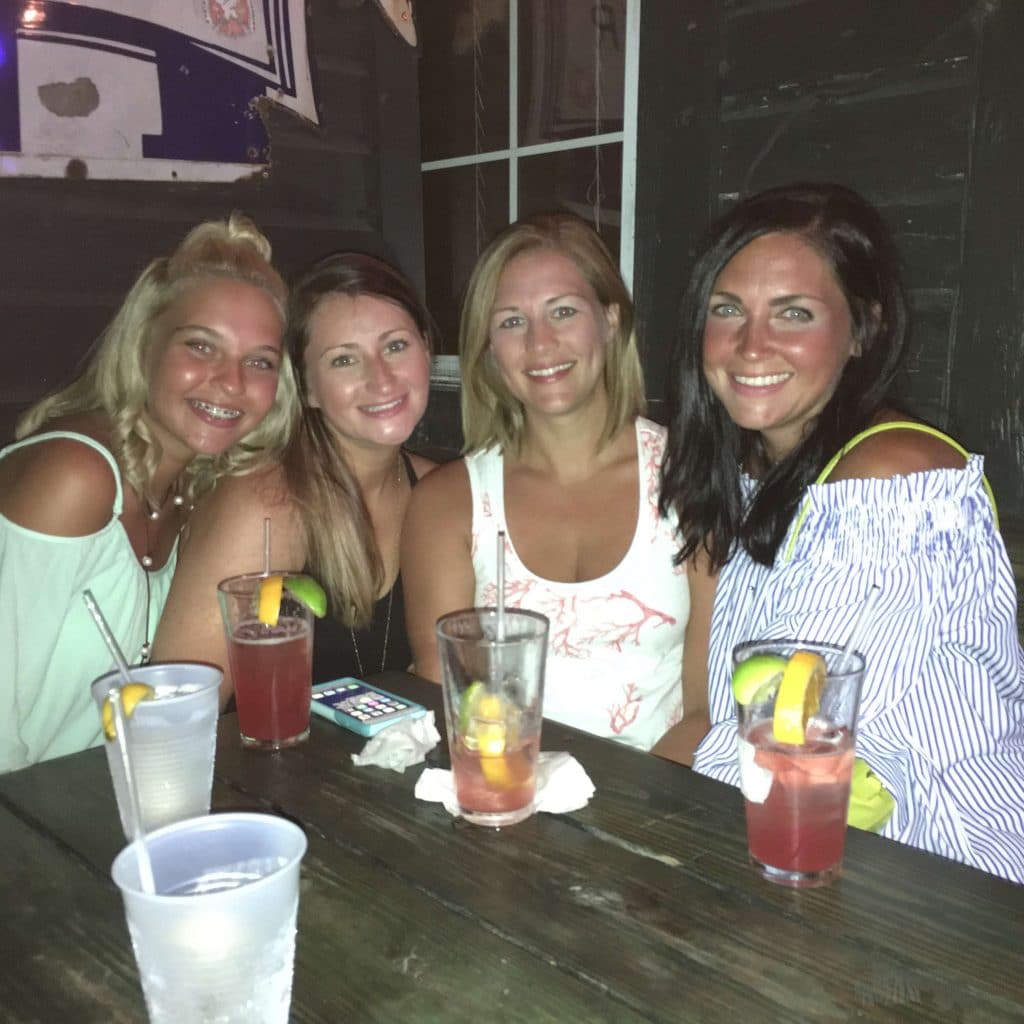 The Red Bar – This place also serves dinner, but we've only been there for drinks and music. It's literally the only nightlife place that I know of, but it's very popular. Lots of celebrities have been spotted here having a drink, or even playing a impromptu gig (Kenny Chesney)!
Coffee Shops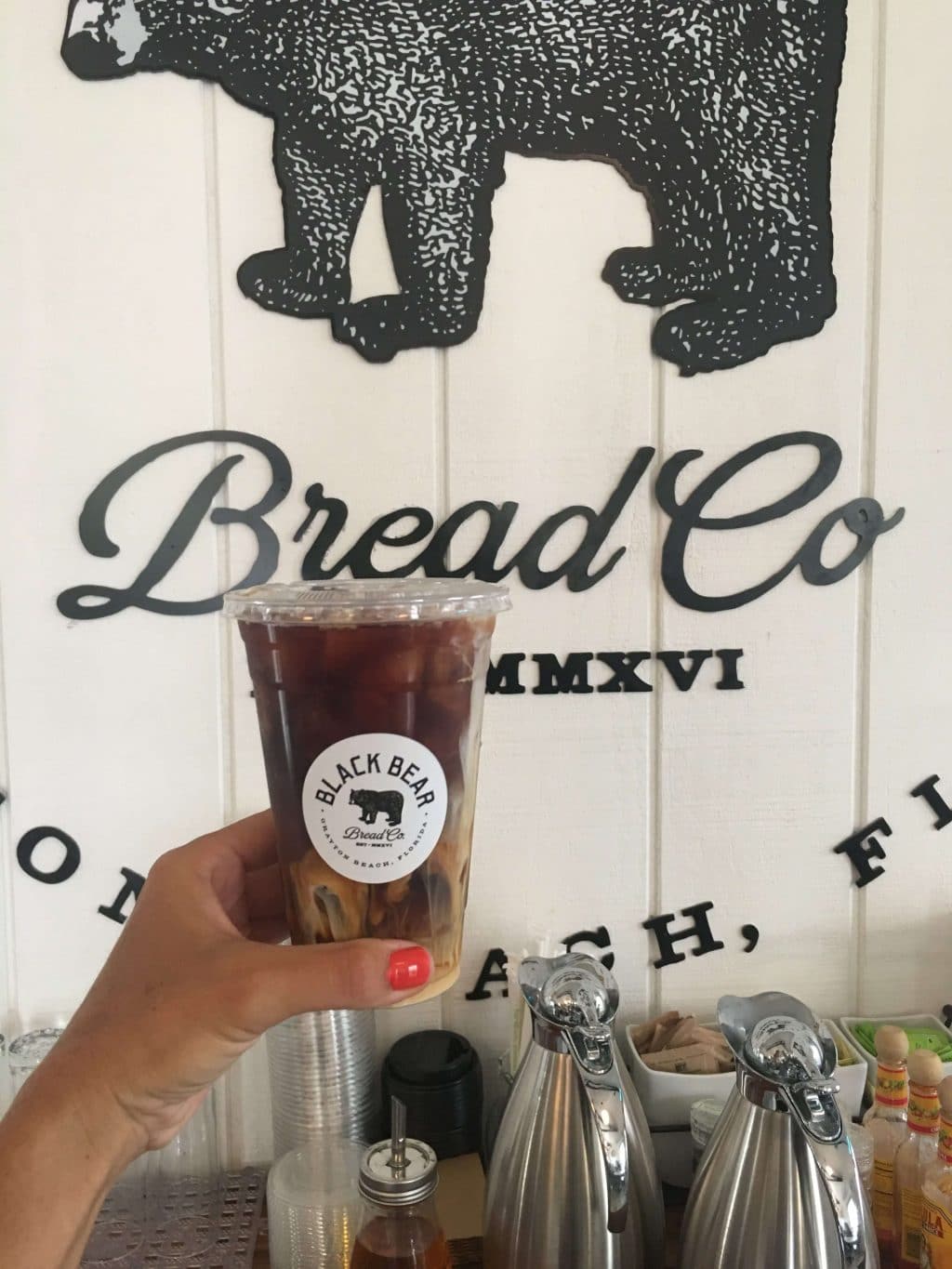 Black Bear – This is a newly opened coffee shop right in the Shops at Grayton. There are several little houses that are shops and restaurants all next to each other, so the atmosphere is super cute! They have a cafe menu and a later in the day snack menu as well.
Fonville Press – This place is so gorgeous! It's actually an all day cafe, but I've only been for coffee and pastries. It did not disappoint! Bring the whole family, because there is great outdoor seating that adjoins to a playground and climbing wall.
Ice Cream 
Blue Mountain Beach Creamery – This is a family owned and run business that we love going to. It's colorful porch and plentiful flavors are sure to make anyone happy! They just opened a new part around the back that is just for DONUTS! We didn't get to try those yet, though. Be prepared before you go, they take cash only.
What to Do
Rent Bikes
This was our first year renting bikes and we got them from Live Well 30A. They delivered them to our house, emailed us the lock code and picked them up at the end of the week. We had an absolute blast with the whole family, biking several times all together. Once my extended family got there, The Hubs and I biked for some coffee dates together!
Race Cars
The Track is a must visit for our kids. We love racing each other! If you buy points online ahead of time, you can usually save some money. They also have mini golf, an arcade and some other fun rides for all ages.
Shop
Destin Commons is a large outdoor shopping mall with plenty of stores and restaurants. It's a bit of a hike from 30A, depending on traffic, but it's fun to mix it up a bit. There is an Uncle Bucks Fish Bowl there that is super fun, but prepare for a wait! Make sure to take some pictures with their ever changing murals, scattered through the mall.
Silver Sands Premium Outlets is somewhere we always go. It's not all the way in Destin, so not as long of a drive. We always go back to school shopping there before we head home!
Tips
Prepare for traffic. Hwy 98 gets terrible and it will take you longer to get anywhere you're going. 30A has a very slow speed limit and is bike friendly, so just because something is 5 miles away, leave extra time.
Many restaurants offer specials from 5-6pm. I guess it's a slow time around there, because I see tons of places with half priced entrees during that time! It's probably worth it to get off the beach in time for a 5pm arrival to save that kind of money!
Listen to live music. Tons of places, from Gulfplace, The Hub, Baytowne Wharf and Seaside Square are just a few spots that have live music through different times of the year.
We have made so many wonderful family memories along the shores of these beautiful beaches and I hope this post helps you plan a vacation to remember! If you have any questions about our 30A vacation favorites, let me know!