This post is sponsored by Kohl's. I was paid for this post and received the included intimates as compensation.

For the last couple of years, I've had a tradition of self care each spring. It's something I always put on the back burner in the past, but have realized just how good it is for my confidence in the recent years. It's an update to my intimates drawer. I really hate spending money on things I don't need and I used to lump this into that category. But let me tell you, it shouldn't be there! You deserve to feel pretty, to wear undies that don't bring you memories of your postpartum body and to take care of yourself! So bring on the pretties. The lace bralette. The feminine materials adorned with floral. Trust me, this will be a good thing!  
My drawers used to consist of nude bras that had no detail on them. Which is totally good and everyone needs a great one of those. But, unless you're wearing something white or a touch sheer, you don't need to stick to only that! I don't know what it is about lace, but putting it on makes me feel pretty. And if I can wear a lacy bra under my momiform and it makes me feel a little more put together, I'm all over that! This year, I went to Kohl's to refresh all my intimates, since they always have a great selection. I got this Maidenform bra, that comes in a couple neutral colors and has lace details that make it really pretty.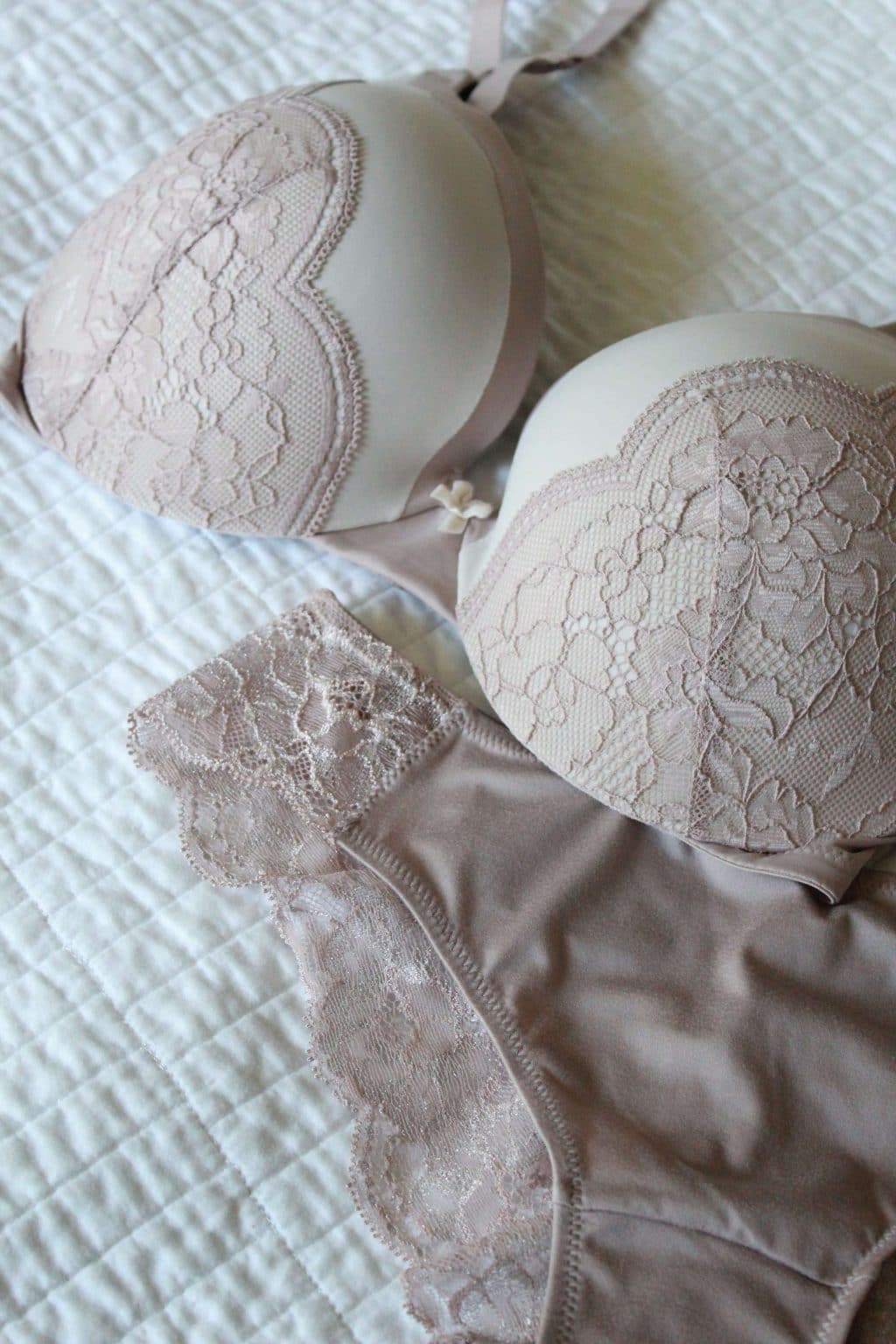 This is also a Maidenform bra that is a real everyday wearable, but that pink lace is perfection!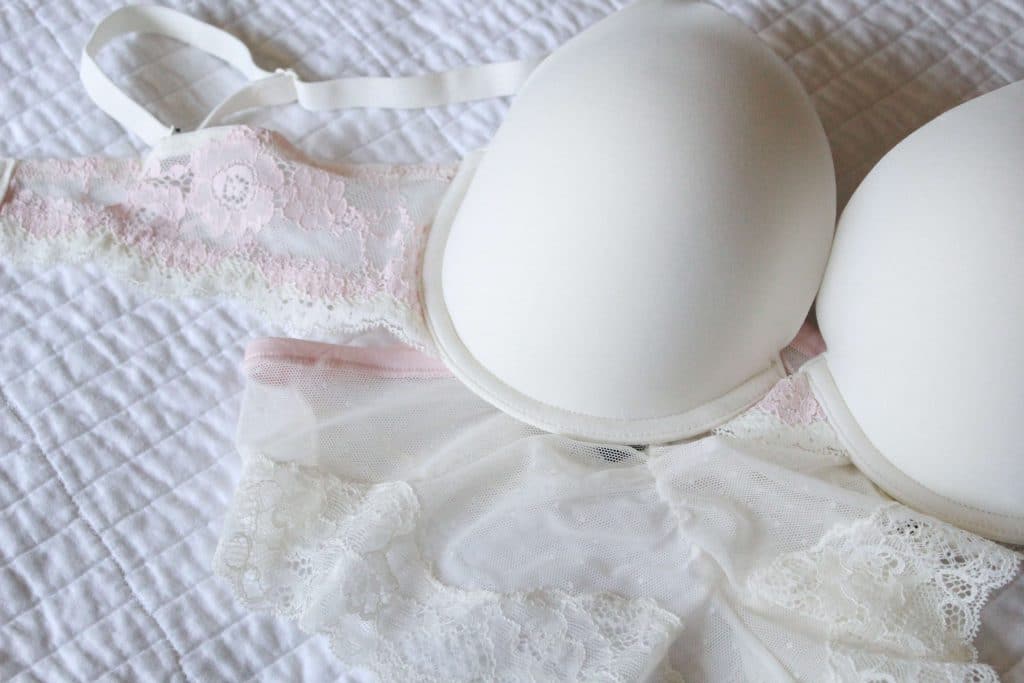 I don't even know who I am anymore, but hey MATCHING SET! It was easy at Kohl's to find coordinating bottoms to go with the bras. I don't always wear them together, but it's really nice when the laundry gods align to have both things clean at the same time! If you're more into a classic cut panty, you'll want to try the Maidenform Tanga. It has coverage you want, but adds lace trim. Bali has a cotton hipster that is great coverage with pretty detail, as well.

Now onto the lace bralette. Quite possibly one of the hottest undergarment trends right now, the lace bralette is super versatile! I know I was a bit skeptical to begin with and wasn't sure how to incorporate it into my wardrobe. I started with a white one, but just got this light pink that works under a lot! I feel like it's a nice break from my classic underwire bras, too.
Here are 3 ways you should try a lace bralette:
Plain Tee. Oversized and deep v-neck tees are in right now. I love to pair mine with a lace bralette, which is more covering if the tee falls off my shoulder a bit. Tie your loose tee in a front knot, add a pair of your fave jeans and you have a cute outfit.
Sheer Blouse. If you have a dressier blouse that has a touch of sheerness, low cut or falls off the shoulder a bit, add a lace bralette! It adds some interest, while giving you more coverage.
Off The Shoulder Sweatshirt. This one is my favorite! On the weekends, especially, I love to wear this more casual look. It's so comfy and I've slept in this cozy getup several times because it's that comfortable!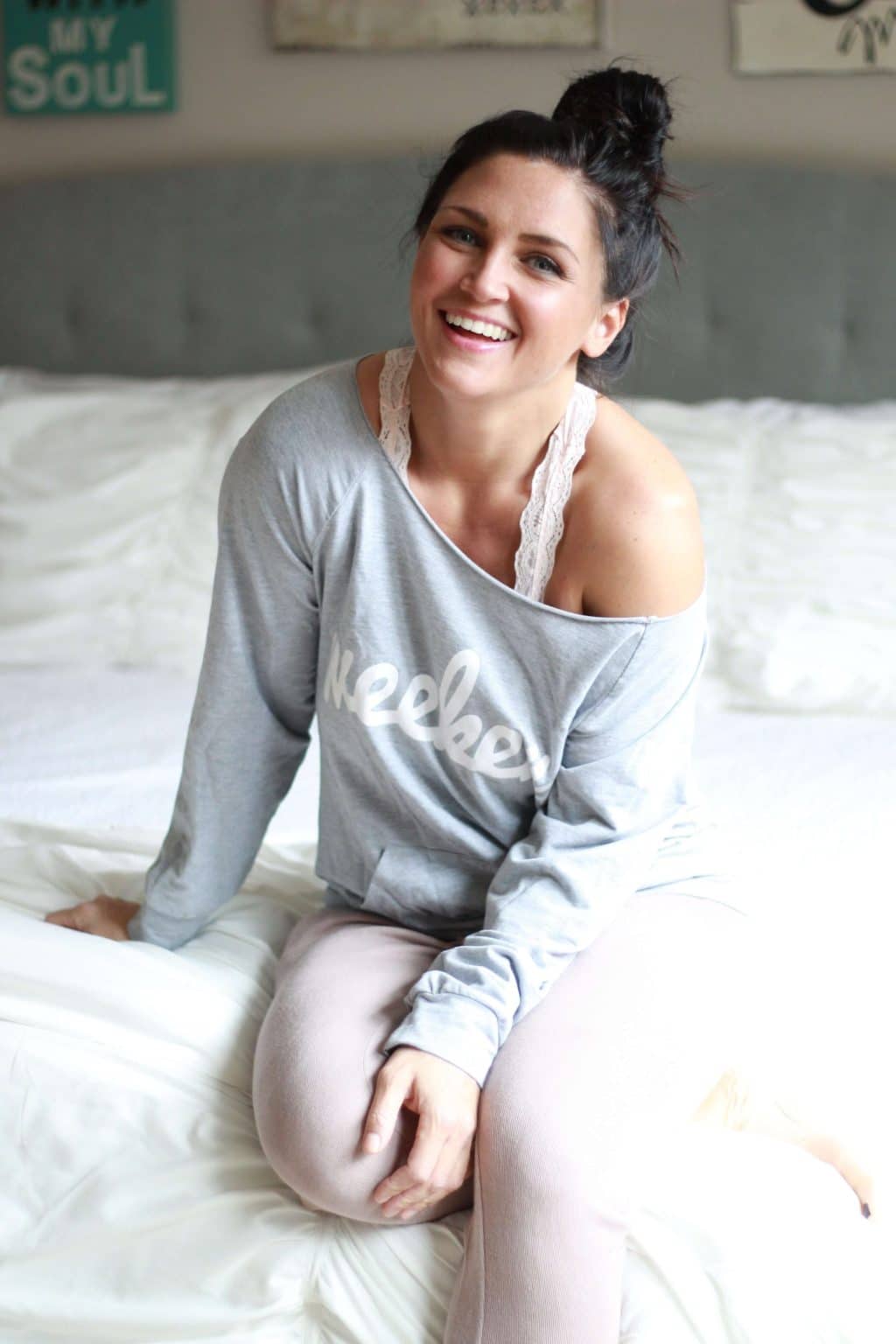 I hope that you're inspired to get out there and do some spring cleaning to your lingerie drawer. You deserve to take care of yourself and I promise your hubby won't complain! Kohl's has a great bra fitting tool that makes updating your intimates a much easier experience. (You should try it!) The also have a really great selection of bras, making it simple to find ones that are perfect for you. It's not the daunting task it used to be!
My blog may contain links to other websites. I am not responsible for the privacy policies of those other websites. When you click on a link, your information may be collected by those websites so I encourage you to read their privacy policies. 
Any affiliate links are not associated with Kohl's.