It's totally blowing my mind that this sweet little one:
Is now this big 4 year old!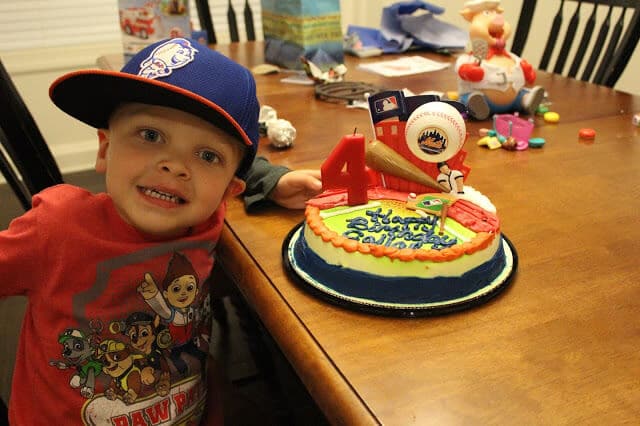 Callan turned 4 on November 1st. It was such a crazy busy weekend, with 5 hours on his day spent at the ballpark! He was a trooper, though, and trick-or-treating the night before made for a fun addition to his Birthday weekend. No more coordinated costumes, but these 3 all were so cute!
The boys stayed up late sorting candy Saturday night, but Sunday morning still got started early because of the time change. Thank goodness "early" here was after 7! We started with presents, a yummy breakfast and serious bedhead!
Then it was off to the "Royal Ball" in his class at church. He's been looking forward to it for weeks and was so excited to dress like a prince. We had fun working on his costume together last week!
When I asked him where he wanted to eat for his Birthday dinner, we were driving down the road. He looked out the window and said "there!" pointing to Chili's. He's never been there, but insisted that was the spot. Thank goodness he liked it!




We finished the night with a little Mets cake and staying up late.




Now we're prepping this week for his Paw Patrol party on Saturday. I just love a good theme party and am having so much fun getting everything ready.


Happy Birthday, my big 4 year old! So proud of you!