Easter has always been a sentimental holiday for me. It was always celebrated with my grandparents and extended family in south Georgia. We had egg hunts with the cousins and always an incredible spread of food made by my grandma. Homemade biscuits were always a favorite of mine, but the cakes. Oh, the cakes she used to make. You could just feel the fat sticking to your thighs from all the crisco in those things. But they were worth every single bite.
When I pull out our Easter decor, I'm brought back to their house in my mind. Riding on the lawn mower with my grandpa, dyeing eggs on the back deck and ducking into azaleas for games of hide-and-seek. It's memories like that that encourage me to celebrate seasons a little more than I might need to. I want to create memories for my kids that live on in little bunnies and passed down recipes.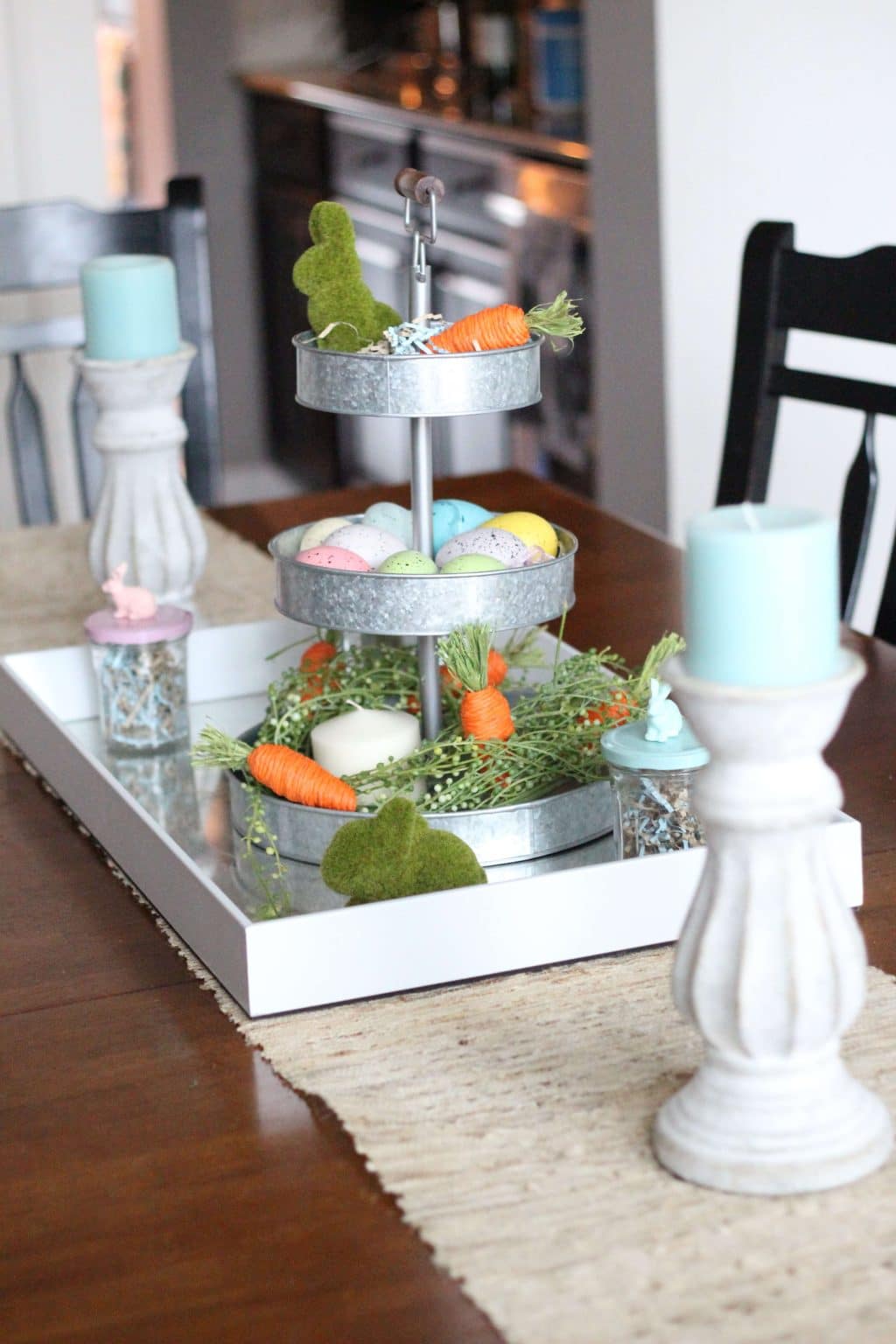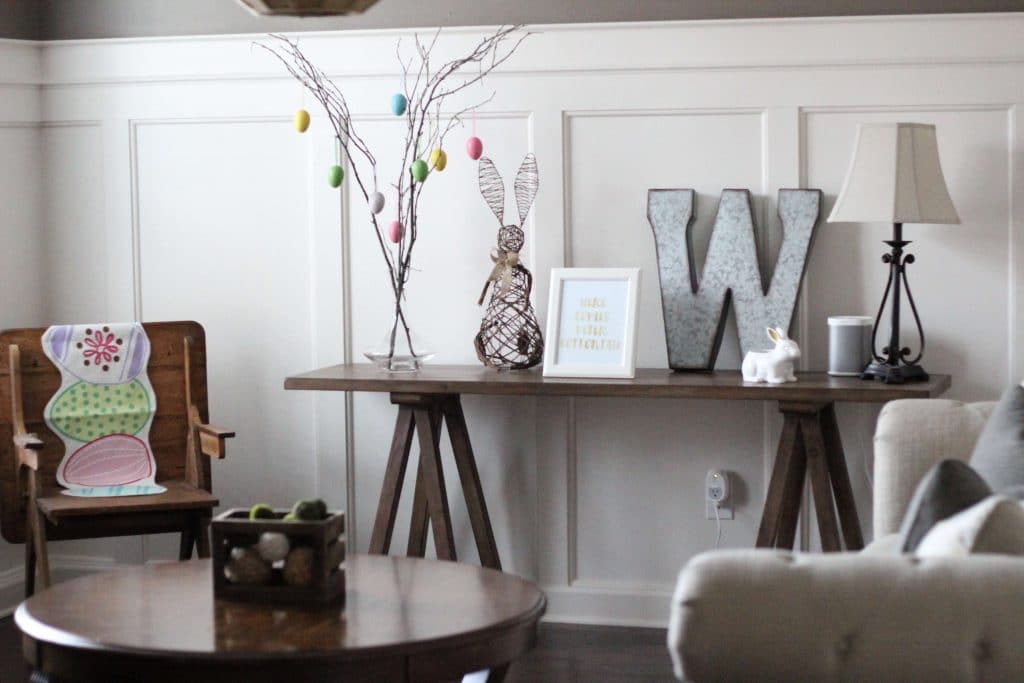 That's all the Easter decor we have around here! I think I'll be heading to the store the day after to get some more stuff for next year!
It will just be our family here for Easter this year. I will go all out all weekend with Easter egg cake pops, empty tomb rolls, bunny cinnamon rolls (so easy!), more ham than we will ever eat and plenty of dessert, just like Granny did.
Our Easter Dinner Menu
Ham
Roasted Potatoes
Sister Schubert Rolls (Have you tried these? Because they're amazing!)
I usually make my granny's Italian Cream Cake (this is a very similar recipe) but I'm tempted to go all out with a 14 layer cake. If you've ever spent much time in southwest Georgia, you've probably had one. Other than that, you probably haven't! It's time consuming and oh so bad for you, but it's rich in tradition. Southern Living shares a story about it here. For some reason, my grandma always made hers 14 layers, so I have as well!
What's on your Easter menu?