A lot of you have requested a day in the life post from me. I feel like my days change dramatically from season to season and the one we're in now is particularly busy. For 2 months in the spring and fall, we're basically insane baseball people! But, this will serve to be a memory of this time in my life and I will have to do another post as things evolve around here.
4:30am – Wake Up
5:00am – Gym – today was rowing and it's become a favorite workout of mine!
6:15am – Home to shower quickly, but I get ready later.
6:30am – I wake the boys up and we chat over breakfast while I pack lunches. I love the time we have together in the mornings, even though there are often arguments about how many packaged snacks are allowable in a lunch box.
7:10am – The Hubs takes the boys to school. I finish getting ready, then get to work returning emails, blogging and drinking coffee while it's quiet. I love having breakfast that's ready to go, like this turkey and egg casserole. Otherwise, I have eggs and veggies. And coffee. Did I mention coffee?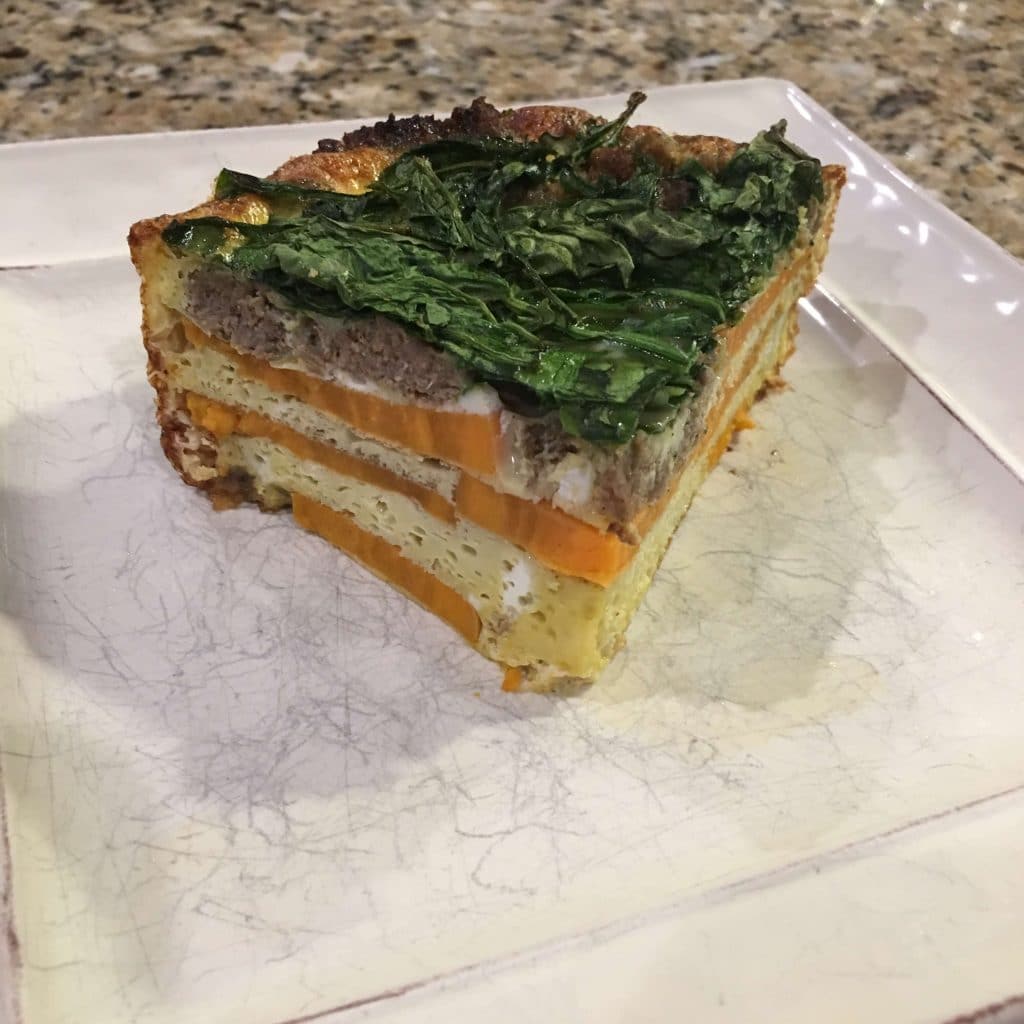 9:15am – Lincoln wakes up. I get him ready quickly and he eats some breakfast before we leave. I put him in the car with a waffle in each hand!
9:30am – We leave for Lifegroup with a stop at Clean Juice Davidson on the way.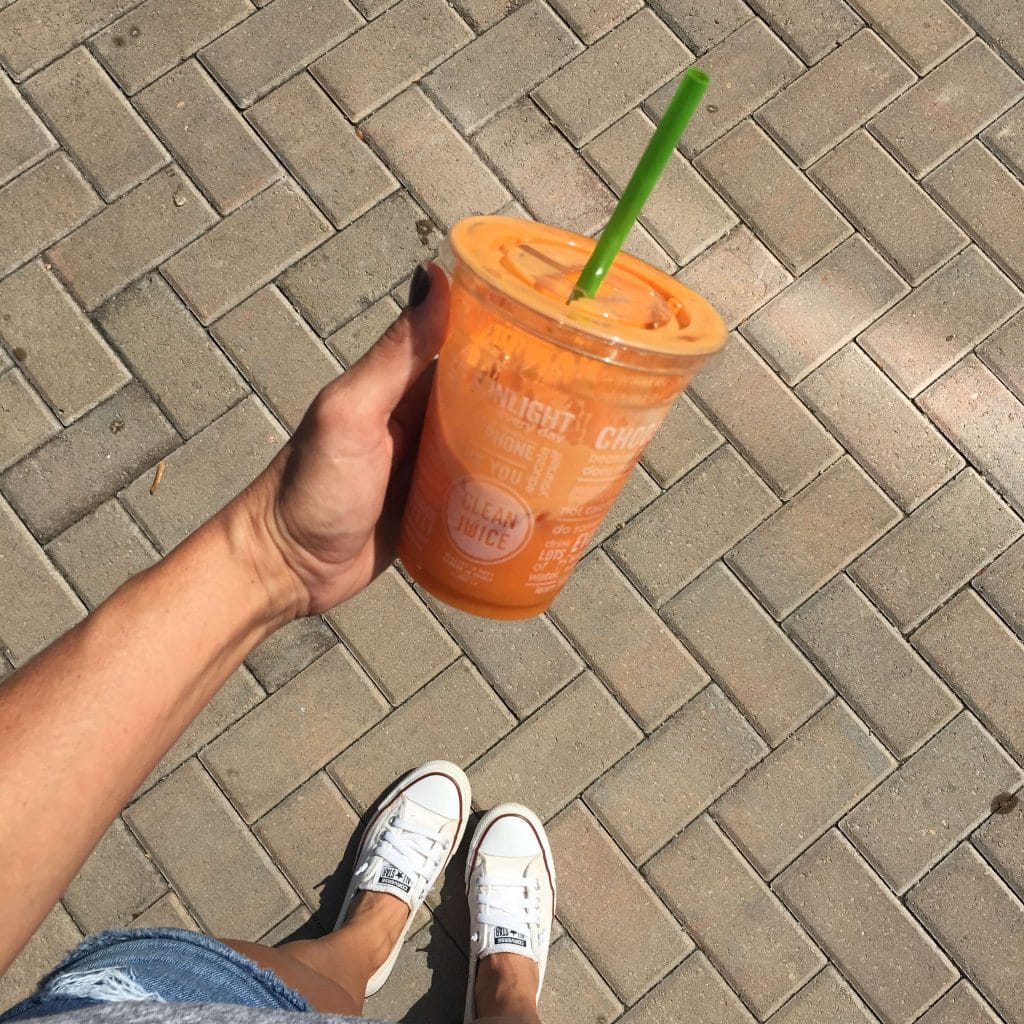 12:15pm – We get home for lunch. I almost always have a rice cake with avocado and turkey on it, or I'll eat leftovers. I love the copycat Chick-fil-A Superfood salad and will eat that if I have it in the fridge. Today, I had leftover Salmon with pumpkin puree and green beans.
12:30pm – Lincoln naps and I have a little more time for working on a blog post for later this week and folding laundry. I just folded laundry yesterday, so I don't know where it's all coming from.
1:45pm – It's time to leave for school pickup line and 1:45 always sneaks up on me! The line takes forever, but I don't mind it. Sometimes I lay my seat back and take a snooze for 20 mins! Today, I spent the time catching up on the reading for my Lifegroup.
2:45pm – We get home and the boys have a snack. I help with homework and prep dinner. The boys always want to play outside and today we got a little time while dinner was cooking. I've become hooked on sheet pan meals that allow me to prep and throw in the oven so I have more time to play.
4:45pm – Dinner time. Right now it's early when both boys have games. When it's just Callan's game, I do a crockpot meal for when we're home. If it's just Cooper's game, we don't leave until 6:45 so we can take a little more time!
Tonight was Chili Dijon Chicken (I replace the pork with chicken in that recipe), which is so easy and a new go to.

5:00pm – everyone out the door for Callan's baseball game!
6:00pm – Callan's game starts and it's an hour long. Lincoln runs around like a maniac and I watch as much of the game as I possibly can.
7:00pm – leave for Cooper's baseball game, which starts at 7:30 and is 1.5 hours long. Lincoln runs around like a maniac some more. Usually this game is harder because it's bedtime! I rely on copious amounts of snacks to keep him occupied.
He clearly has had enough by the end. Hahaha. Being the baby in a baseball family is tough stuff! He's such a good kid, though. 
9:15pm – I get the boys to bring a snack in the car for after the games, so we can get in the house, clean up and get to bed!
9:45pm – everyone is in bed and The Hubs and I finally sit down. We chat a little while I paint my nails for an event tomorrow, then we duke it out in an episode of Jeopardy. The Hubs won, which is usually the case, but I feel smarter from watching it. I start to feel really tired and feel myself starting to fall asleep. Okay maybe actually falling asleep a couple times.
11:00pm – Bedtime!
I don't know if that was as exciting as you thought it might be, but there you go!
Hope you all have a wonderful Wednesday!