Le bump in all its glory.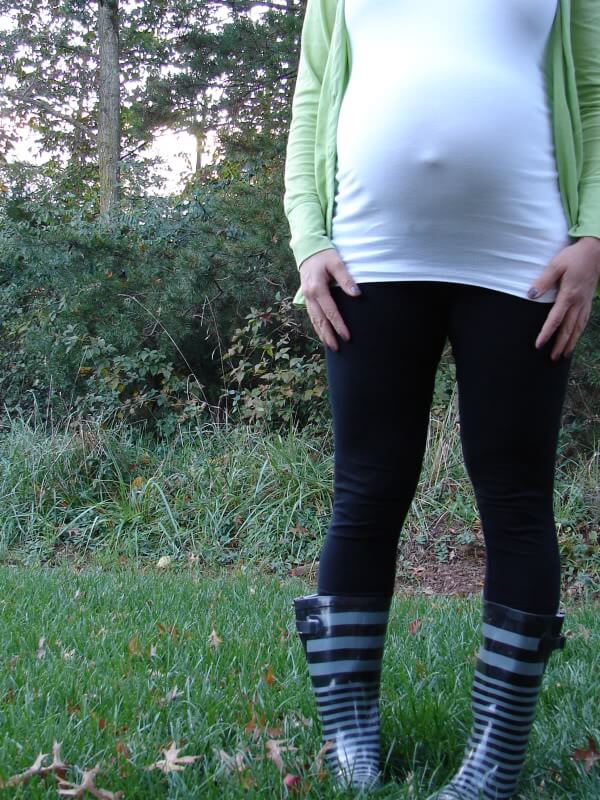 Its been a couple days of pouring rain around here so there was no choice but to wear the rain boots. This is what I tromped down the street to playgroup in. Also what I took a lovely nap in, then took these pics.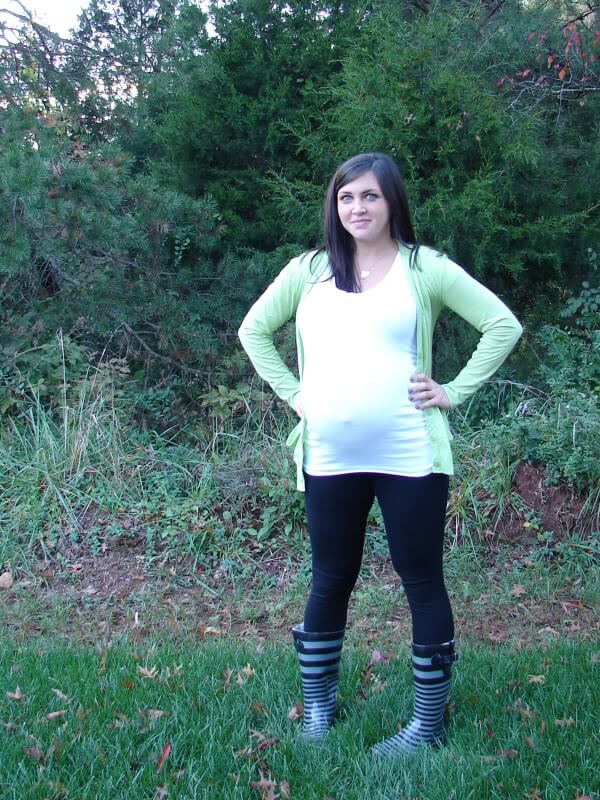 Leggings as pants. Yes, shame on me. I can't even tell you how much more comfortable these are than any other pants right now, though.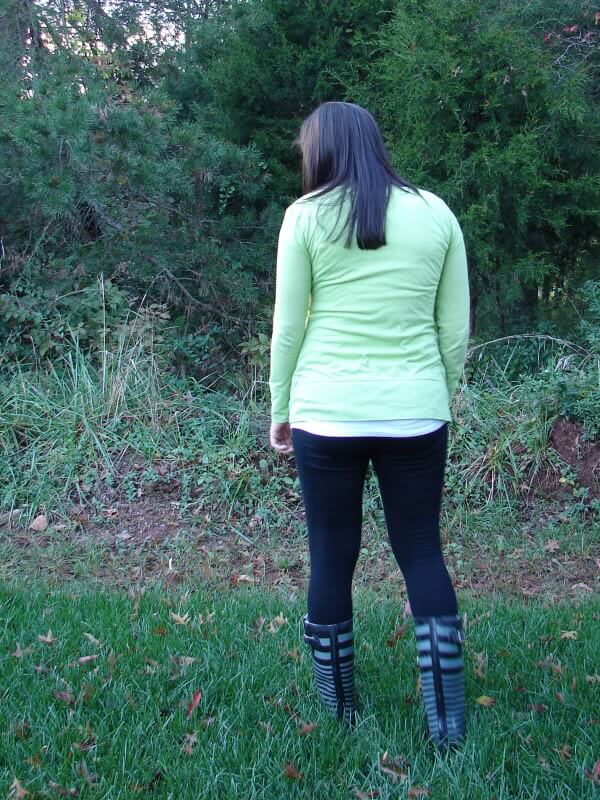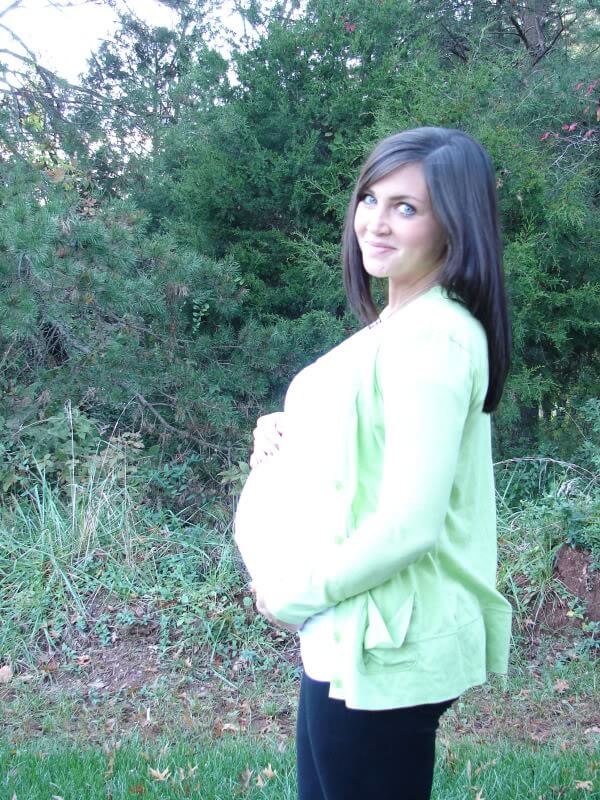 How far along: 36 weeks
Size of baby:
Crenshaw Melon.

Seriously, who comes up with these comparisons!?
Total Weight Gain: 32 lbs. I gained nothing last week either! Yeehaw! (For the fretters…I'm still eating and eating tons.)
Maternity Clothes: Still a mixture
Gender: Baby Boy "C"!
Movement: Lots of movement and hiccups. He dropped down this week so the movement is more tolerable.
Sleep: Really good. Cooper has been doing great with the staying in his room lately. Last night, though, I woke up to go to the bathroom around 4am

(good times)

and there he is in the bed with me. Apparently, I am sleeping so good that I didn't even hear him come in!
What I miss: I really want to shop and buy cute fall clothes! I've bought a few things for post baby, but have no idea if they'll fit or how they'll look on my post baby full figure.
Cravings: Nothing really. Hubs is eating all healthy so we've been eating tons of salads and veggies. Maybe that is the reason for my lack of weight gain…
Symptoms:
Well, the heartburn is gone HALLELUJAH! Since he dropped, I can eat more and feel better afterwards. Its awesome. Downside is my hips feel like they are literally coming off my body. They are really achy! Cooper never dropped until I went into labor so I wasn't really prepared for this.
What I'm looking forward to: The nursery is finished, so now I am just ready for little man! I will post some pics next week. I love his little beachy theme!
Outfit Deets:
T-shirt – Liz Lange (Maternity)
Leggings – Old Navy (Non Maternity)
Cardigan – Old Navy (Non-Maternity)
Happy Weekend Y'all!