Last week, I wore my new bubble necklace with polka dots in a casual form.
When I was getting ready for girls karaoke last night, I decided I wanted to wear the necklace again. I like it with the royal, so I went with basically the same outfit, only a dressier version.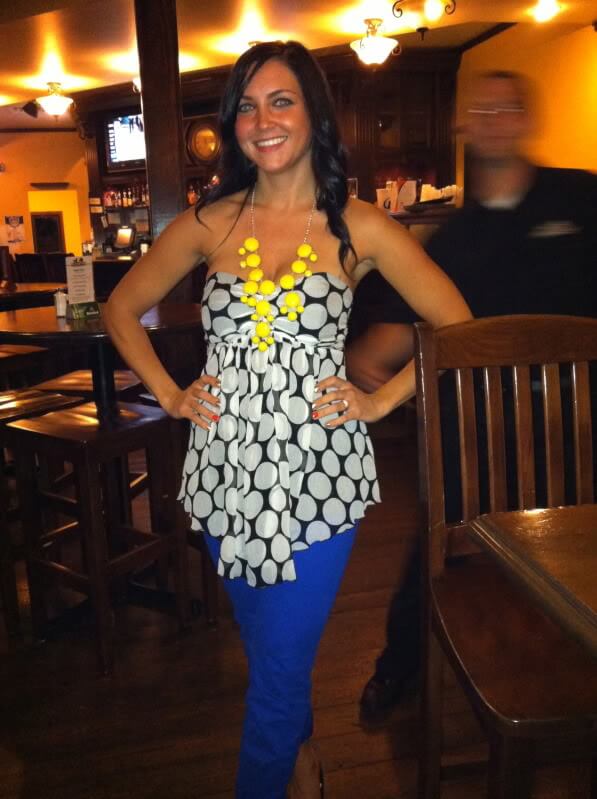 One of my fantastic neighbor gals, who pushed me to sing so I could check it off my 101 in 1001 list!
We did end the night with a little Spice Girls Wannabe. Which was awesomesauce. Don't know that I'll ever karaoke again, though. I think its a once in a lifetimer for me!
Top: Express, Pants: Target, Shoes: Target, Necklace: GroopDealz