This extended time at home is one where it's easy to be a lot more liberal with my eating (whoops) but I find it much easier to stick to my workouts. I like group classes, but I've always been one to love working out at home. I find it easier with the kids anyway and now I'm able to spend the time I would normally spend getting people ready for school and driving all over, to put right into my favorite at home workouts. I feel like this can be a great time when our best bodies come out of hiding by the end of this quarantine!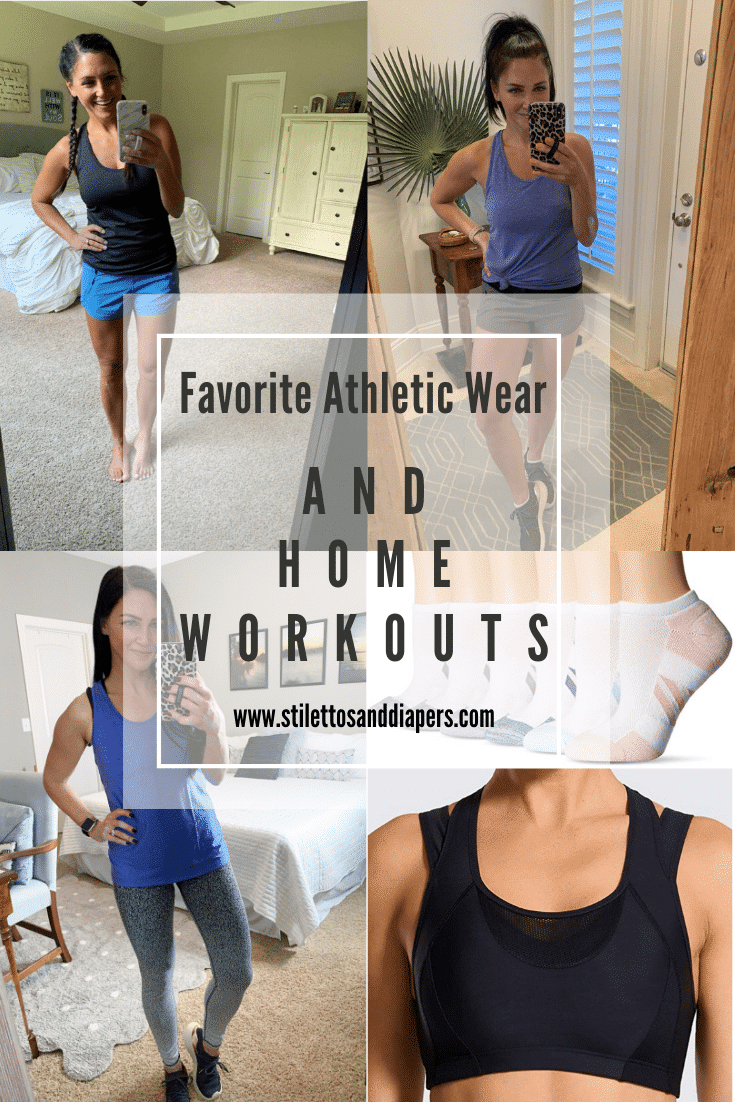 Favorite Athletic Wear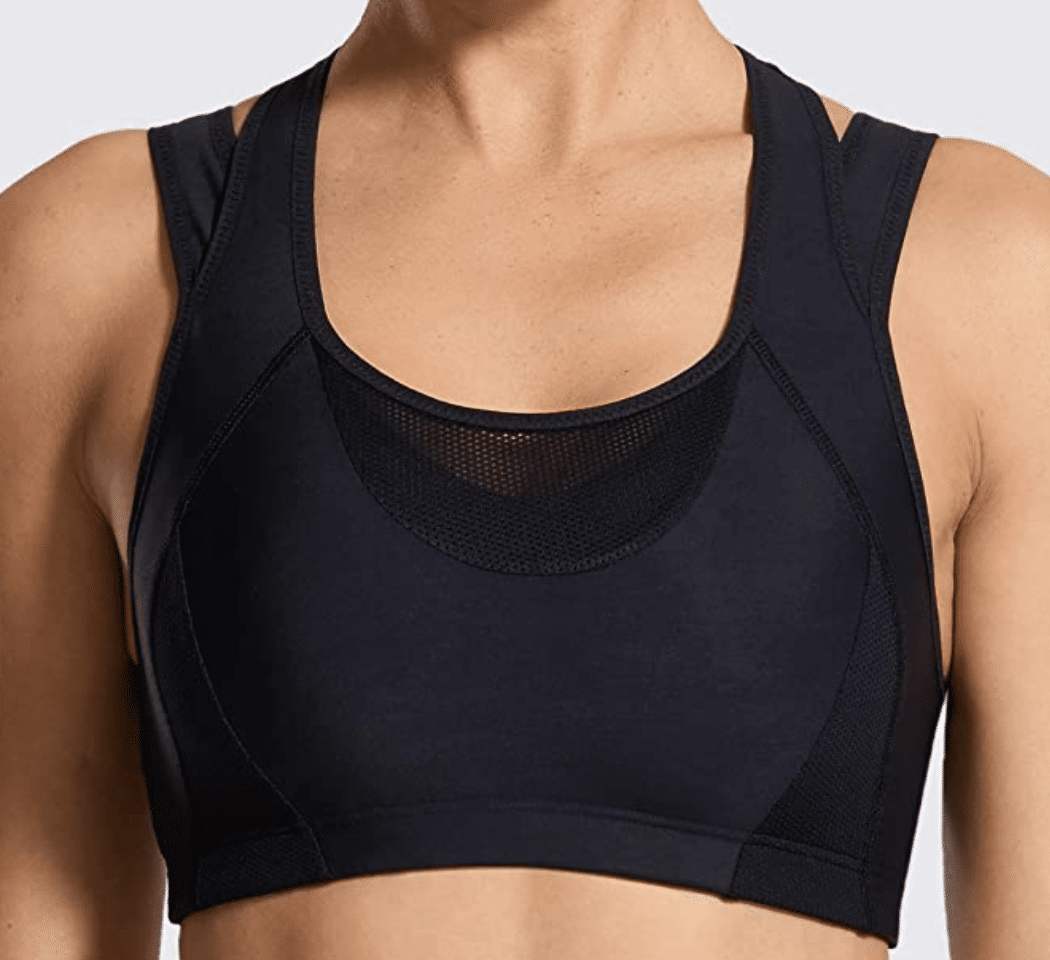 This one is amazing for running and is hands down my favorite sports bra. It is very supportive and has good coverage.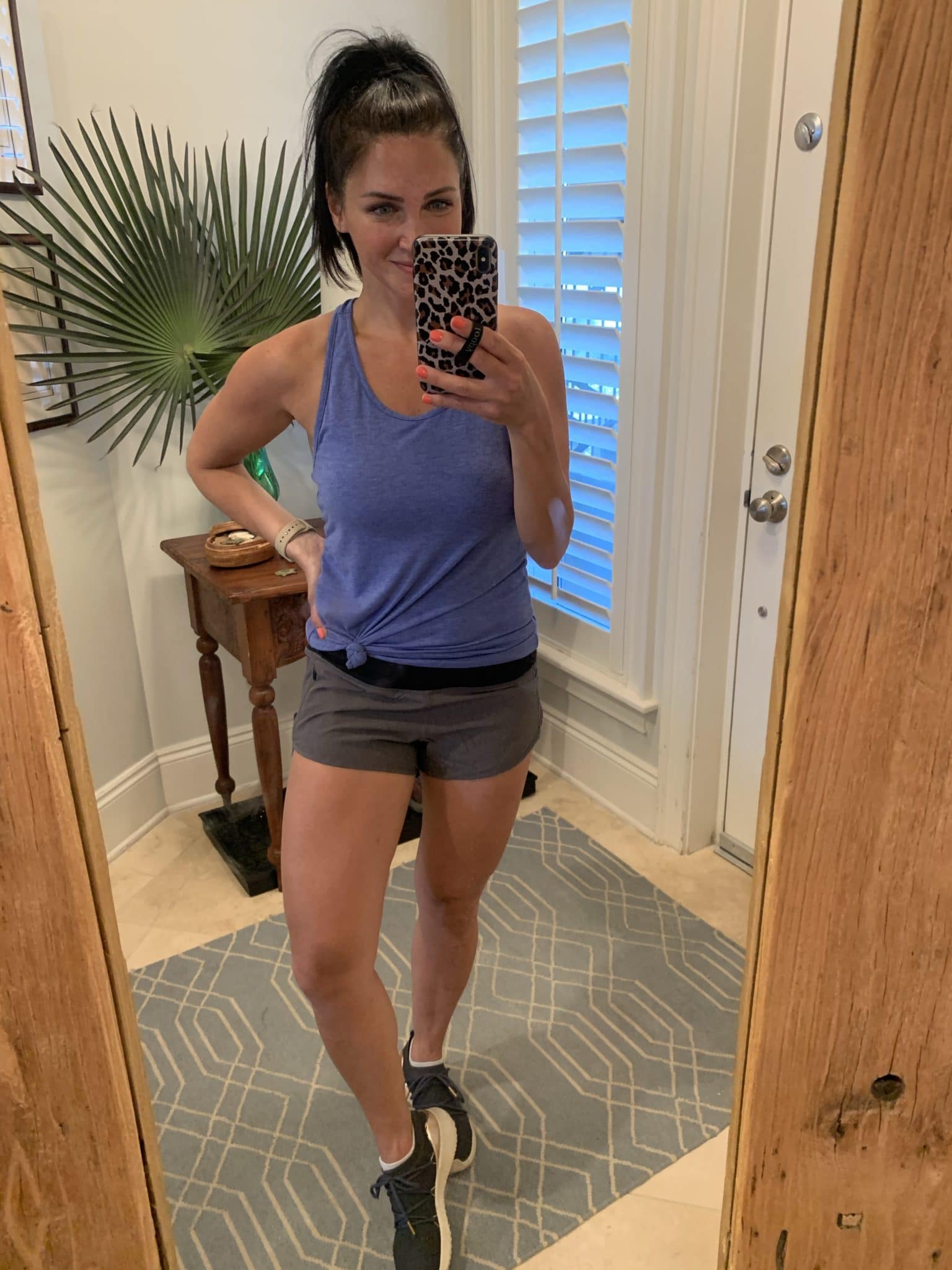 I got these Lulu dupe running shorts last year and have worn them a ton. They've also been washed many times and have held up so well! I got this similar pair a couple weeks ago and am equally impressed. They are a bit shorter and the band is a bit taller, but also an awesome dupe.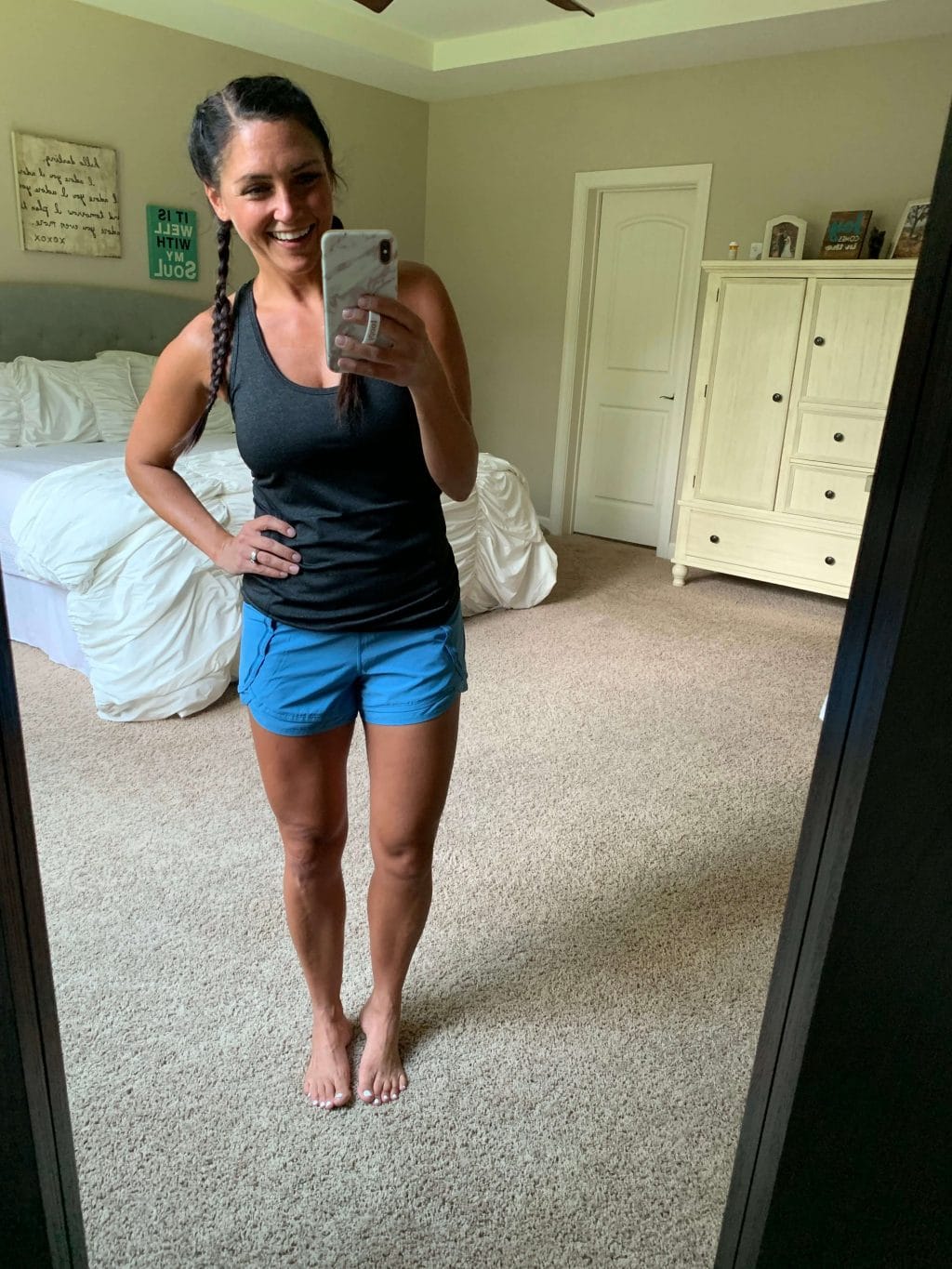 This 3 pack is a favorite of mine and a steal for what you get. They are a bit slicky and great moisture wicking. This one is more of a cotton feel and the color I got is so pretty! It's a touch oversized, so I went with an XS.
Tights
I have a few favorites of these. This pair is thicker and warmer, so really good for running outside. They pass the squat test and stay put. I really like many of Old Navy's bottoms, including this mid-rise cropped pair and this high waist 7/8 pair (which is a full length on me).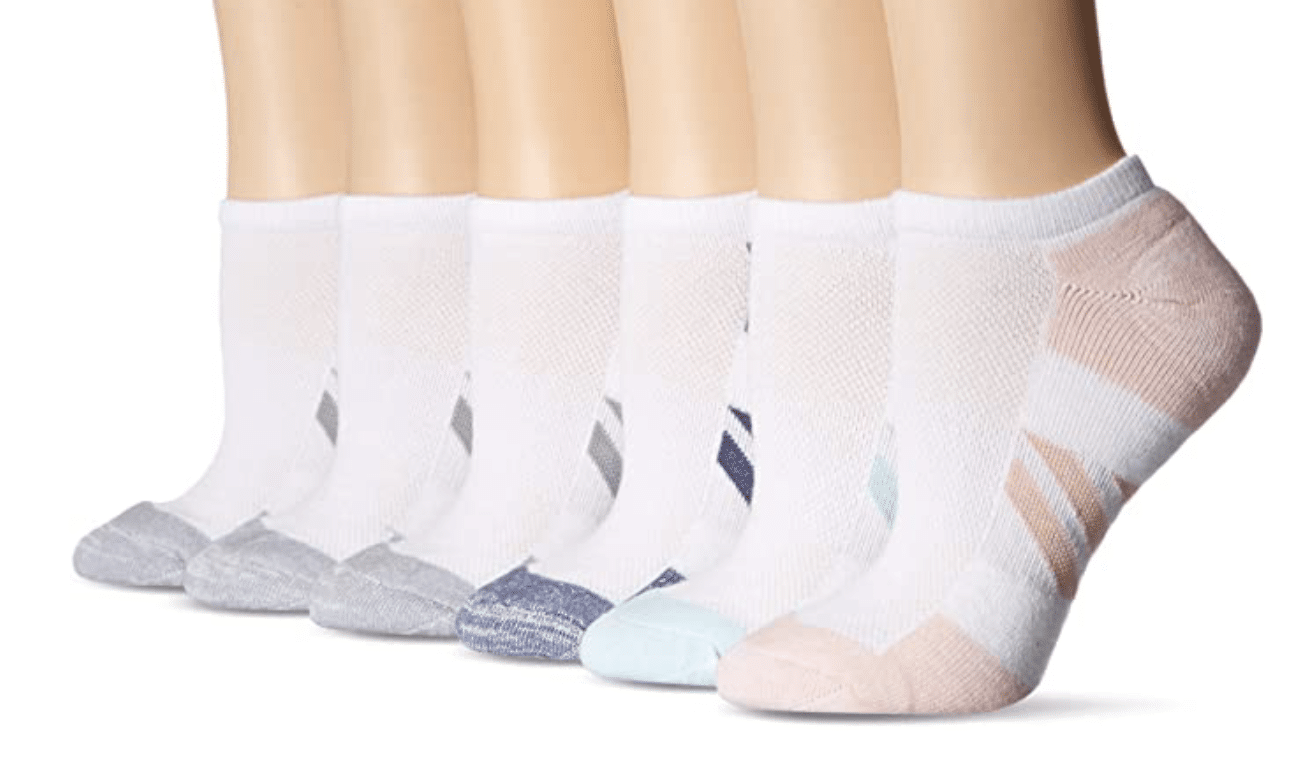 This is a bit of a random one, but I love these socks! Not just for athletic wear, but they have good padding at the heel and toe, making them nice for running, too.
Favorite At Home Workouts
I use this multiple times a week because it's so versatile and has tons of options. There are many different programs on BOD, but these are the 3 of my favorites:
Morning Meltdown 100 is what I am currently doing and it's a great program! The workouts are under 30 minutes and you only need some hand weights.
Their new Barre Blend program is awesome and great for doing if you don't want impact. Also great if you're in your living room with little ones at your feet!
I've done P90X with my husband and all 3 versions are really good workouts. You will have longer workouts and more weight based routines, but the results are amazing.
Peloton App
This is FREE right now for 90 days! I did a treadmill run this week and it was literally my favorite solo run ever. Today, I tried a 30 minute yoga class and was seriously impressed! They also have outdoor run options, cycle, bootcamp and I just got an email about dance cardio that I can't wait to try! The coaches lead you through the whole thing and push you, just like you would be in a group setting. Psst. If you sign up through the app, you are not supposed to have to put in your credit card information.
Sweat App
I used this one for several months last year, following the Bikini Body Guide program. I really did enjoy it for the first couple months and I even got good results! I just got a little bored with the program after awhile. That said, it's a really good program, especially for women.
Beyond these apps, there are SO many good Instagram accounts that post free workouts all the time! I will often save them as I am scrolling and then go back to do the workout when I'm ready. Here are my faves:
I hope this helps you with some great and easy to maintain options at home. Working out absolutely helps my mental health, especially when I'm at home all day with wild and crazy kiddos! If you decide to a workout plan, let me know about it! Have any other faves to share? I'm happy to hear about those!