Thank you BJ's Wholesale Club for sponsoring this post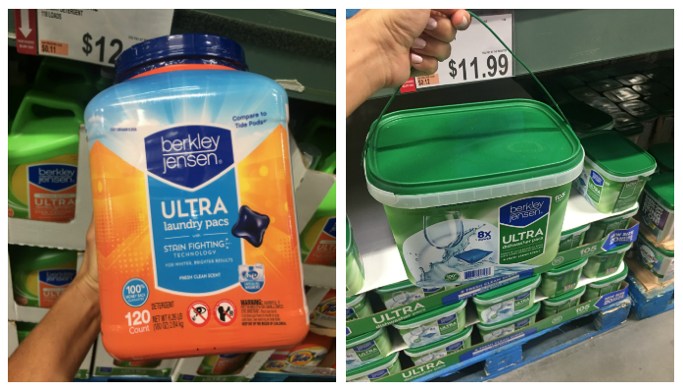 There's no reason at all for anyone to question why I buy in bulk. I have 3 boys who are wild, busy and always HUNGRY. They eat more than I do and eat constantly. This snap outside of our local BJ's Wholesale Club, is what our family shopping trip looks like on any given week.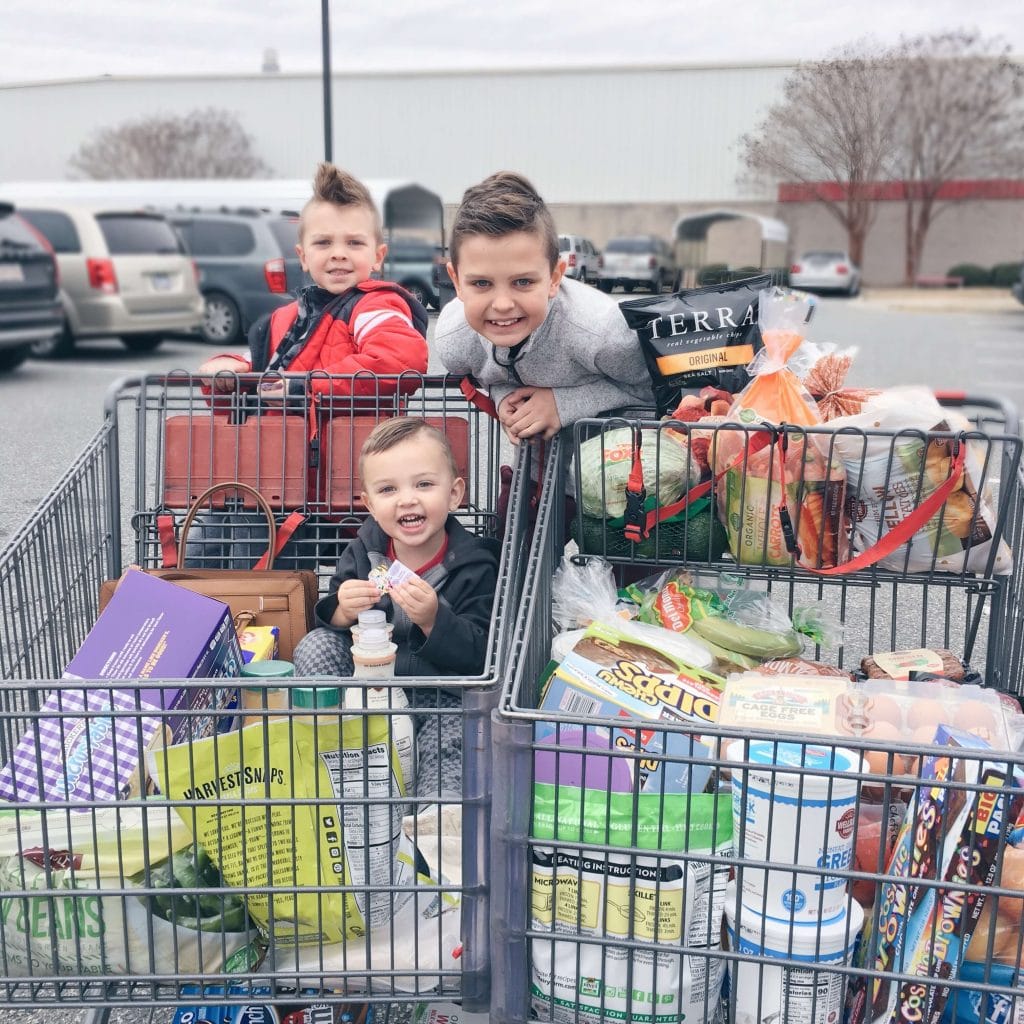 I had been into a couple BJ's clubs, but never shopped at them regularly until we moved to North Carolina. We have one close to our house and it's been the best thing for my time and budget. I used to have the basic BJ's Inner Circle membership and a little over a year ago, changed to the BJ's Perks Rewards membership. Even though I pay more per year, I get 2% cashback on my purchases in the form of $20 awards. Which means for the amount I spend, I literally don't even pay for my membership! I love when I'm checking out and they say, "Hey, you have a $20 reward. Want to add it to your purchase?!" Yes, yes I do. These boys are a fortune to feed!
Some of my favorite things about BJ's are #1, that they have a full-service deli, which other warehouse stores don't have. That saves me an extra stop for sure! (ask for the Thanksgiving turkey. It's delish!)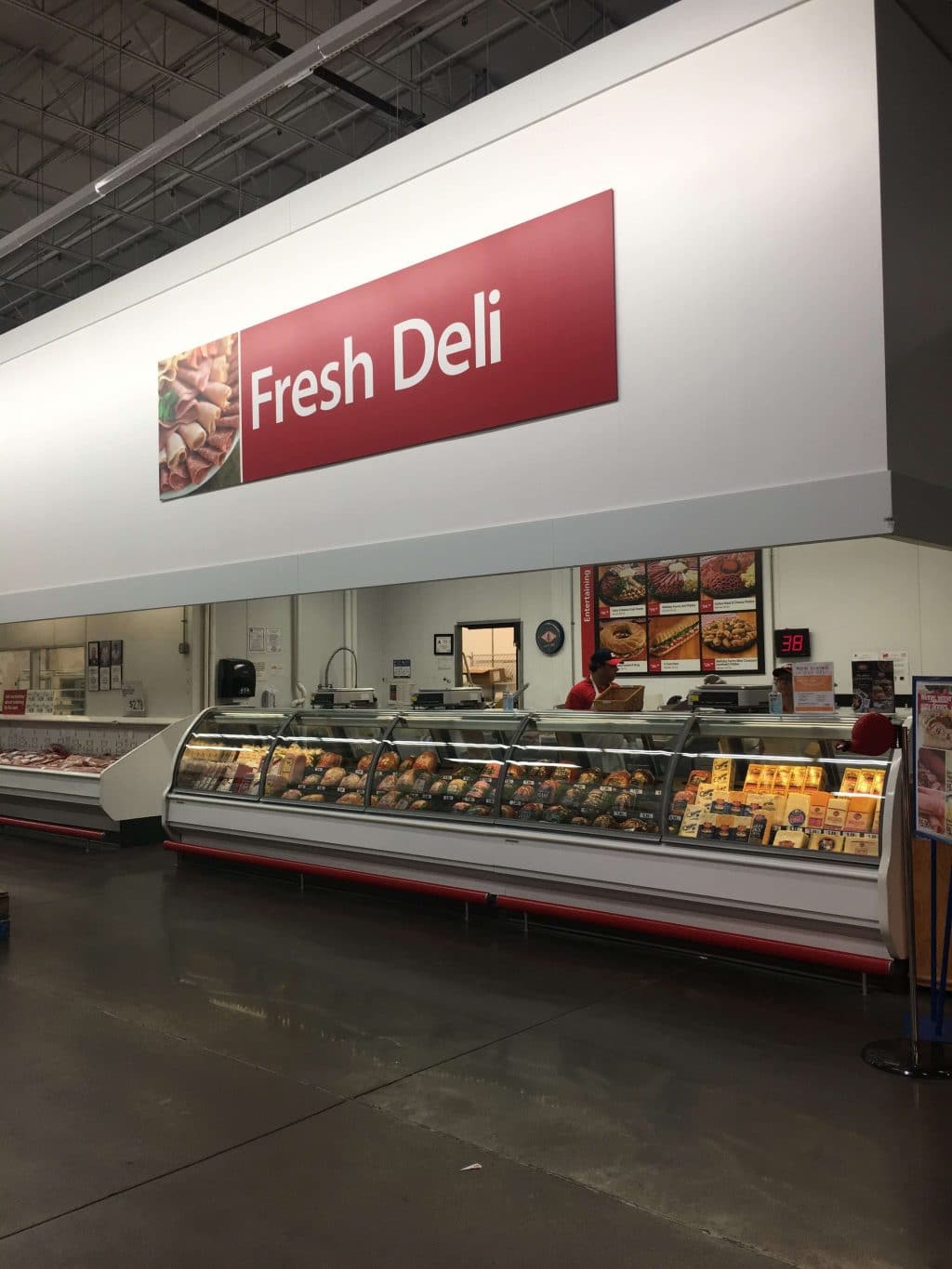 I also love that not everything is in massive quantities. Most things I can buy in major bulk, but some things, like produce, we don't blow through. You can buy 1 head of lettuce, a 4 pack of peppers or a regular bunch of bananas. Not everything is massive. Here are some of my must-have, always-buy, BJ's favorites!
Drinks
Water, organic milk, sports drinks, seltzer, juices, and cold brew coffee are always in my cart while shopping.
Meat
Chicken, local seafood as well as Wellsley Farms wild frozen seafood are things I buy regularly. I also get frozen sausages in the large bags because my boys love them for breakfast!
Dry Goods
Wellsley Farms, BJ's exclusive brand, offers a large selection of natural and organic products. I haven't had anything from that brand that I didn't like, and love that I can get such great prices on organic foods. I get the take and bake bread from the bakery, organic peanut butter, olive oil, avocado oil, coconut oil, spices and all varieties of nuts.
Fresh Food
Produce, like I said before, isn't sold in all massive quantities. Berries, kale, spinach, peppers, onions, potatoes, mini cucumbers (the boys' favorites!), salad mixes and brussel sprouts are produce items I love to get. Wellsley Farms has several varieties of hummus that are all so good. We also grab their greek yogurt tubs and cups, plus cheese slices and my fave, blue cheese crumbles!
Snacks
I think I almost buy the club out of these! Between the you-pick-2 chips, packaged snacks to bring to school and baseball games and the amazing cupcakes at the bakery, I know I keep my local club hopping.
Cleaning and Home Products
Berkley Jensen is another BJ's exclusive brand, with an assortment of products engineered for superior performance – including home/cleaning products – at a great value. I get the laundry pacs, dishwasher pods and cleaning wipes, all for much less than their comparable name brand items.
I don't have time to make tons of stops or search all over town for the best deals. I love that BJ's is a one stop shop for me and that I know I can get everything I need at a great price. BJ's also makes saving easy by letting you shop on BJs.com, the BJ's mobile app and its Shop BJs.com – Pick up in Club. I even get gas on my way out (they have the best gas prices around!) and often get savings per gallon based off of promos on things I bought in the store!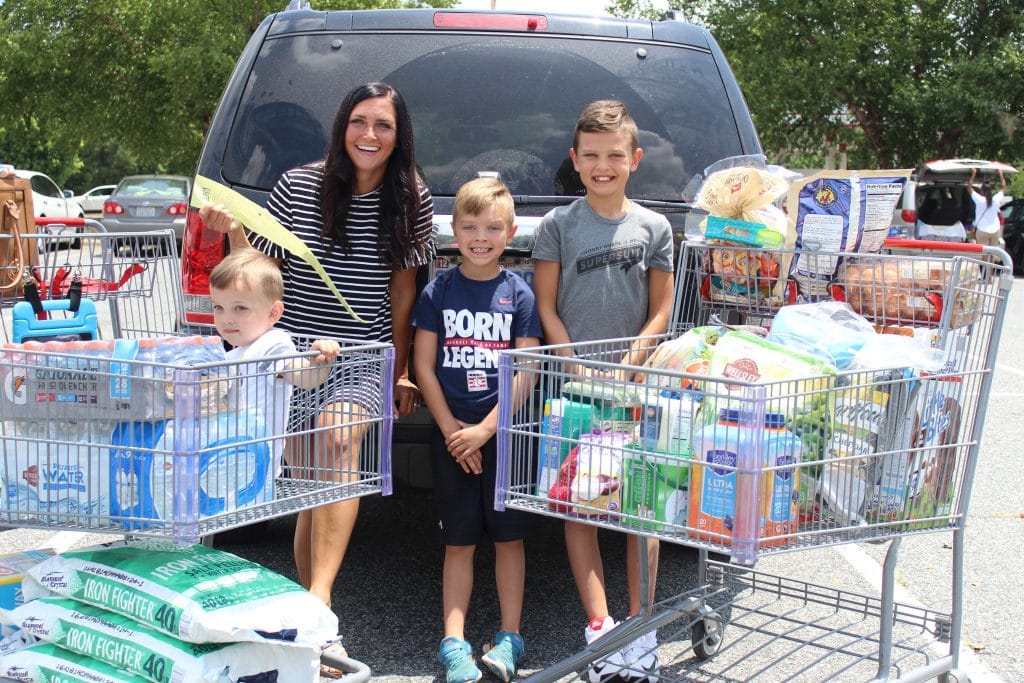 Do you have a BJ's near you? I encourage you to check it out! Use this link for your membership and you'll get a $25 gift card to start shopping!
I was selected for this opportunity as a member of CLEVER and the content and opinions expressed here are all my own.