Last month, we celebrated our 15th wedding anniversary! We have spent many of our anniversaries with babies at home, so we haven't been able to truly celebrate in a big way. Now, the boys are old enough to leave with their grandparents without any problems and we booked a trip to Amelia Island, Florida.
We've been once before, 4 years ago, with the whole family. It was such a fun and relaxing trip! That trip was in the Spring and was spent mostly at the beach and exploring our hotel grounds. We didn't do many of the leisurely or historic things that Amelia Island really has to offer, so I was so excited to get back. Amelia Island is an easy drive from our house in Charlotte, NC. When you're road tripping without kids, it's even easier!
Where to Stay in Amelia Island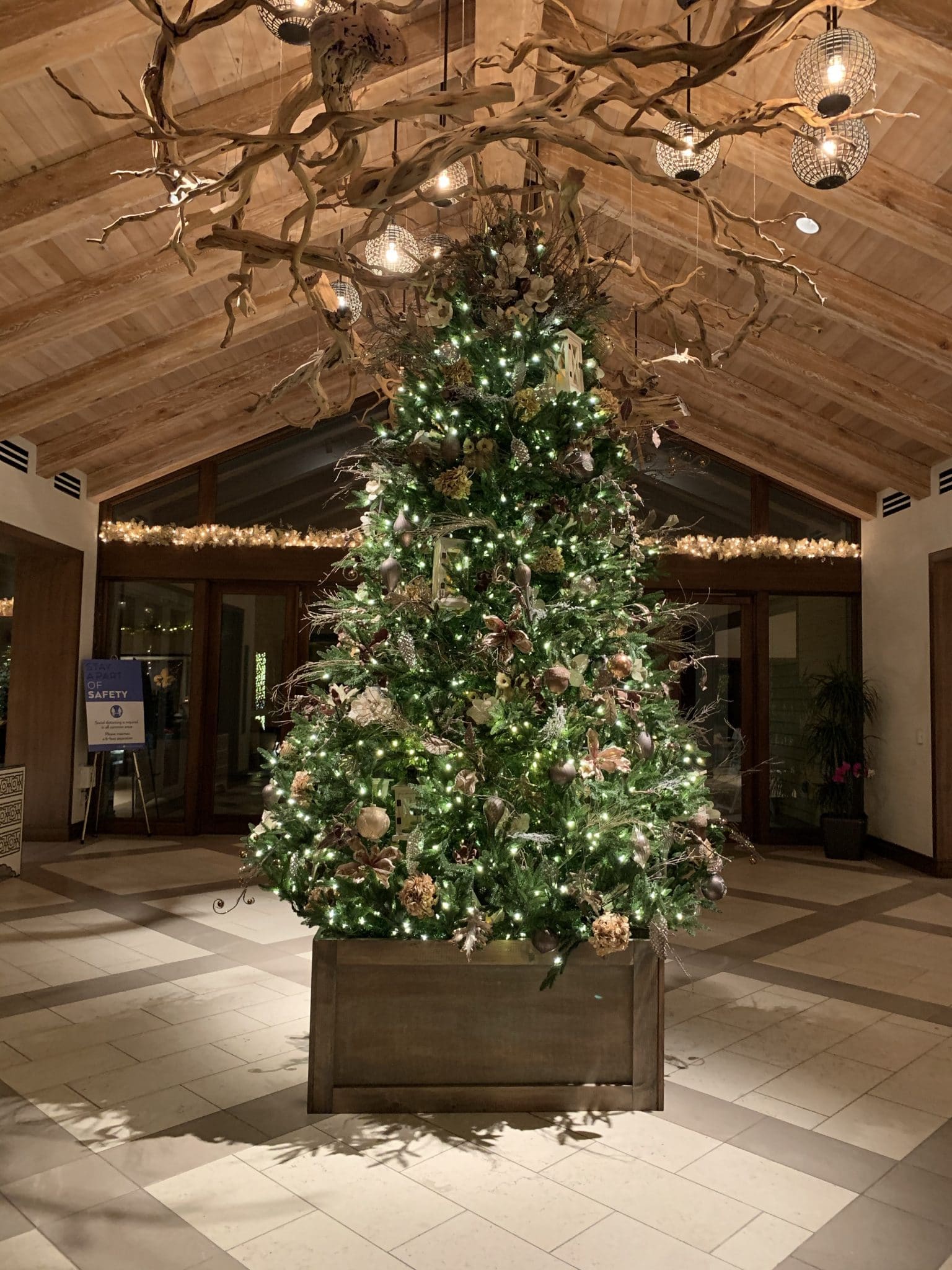 We checked into the Omni Amelia Island Resort that was fully and beautifully decorated for Christmas. We were a bit concerned with staying in a hotel due to the current environment, but all our concerns were put at ease. One great thing about the Omni Amelia Island, is that the room doors are exterior, so we really didn't have to go through interior areas during our stay, outside of check-in. The grounds at The Omni are beautiful and the balcony of our room overlooked the pool and out to the ocean. There were several fire pits that we enjoyed sitting at a couple different times during our stay. With the lower crowds of the winter, I think it's a perfect time to visit. The goal of our trip was relaxation and Amelia Island did not disappoint! There's something about waking up to the view of the ocean that instantly brings peace.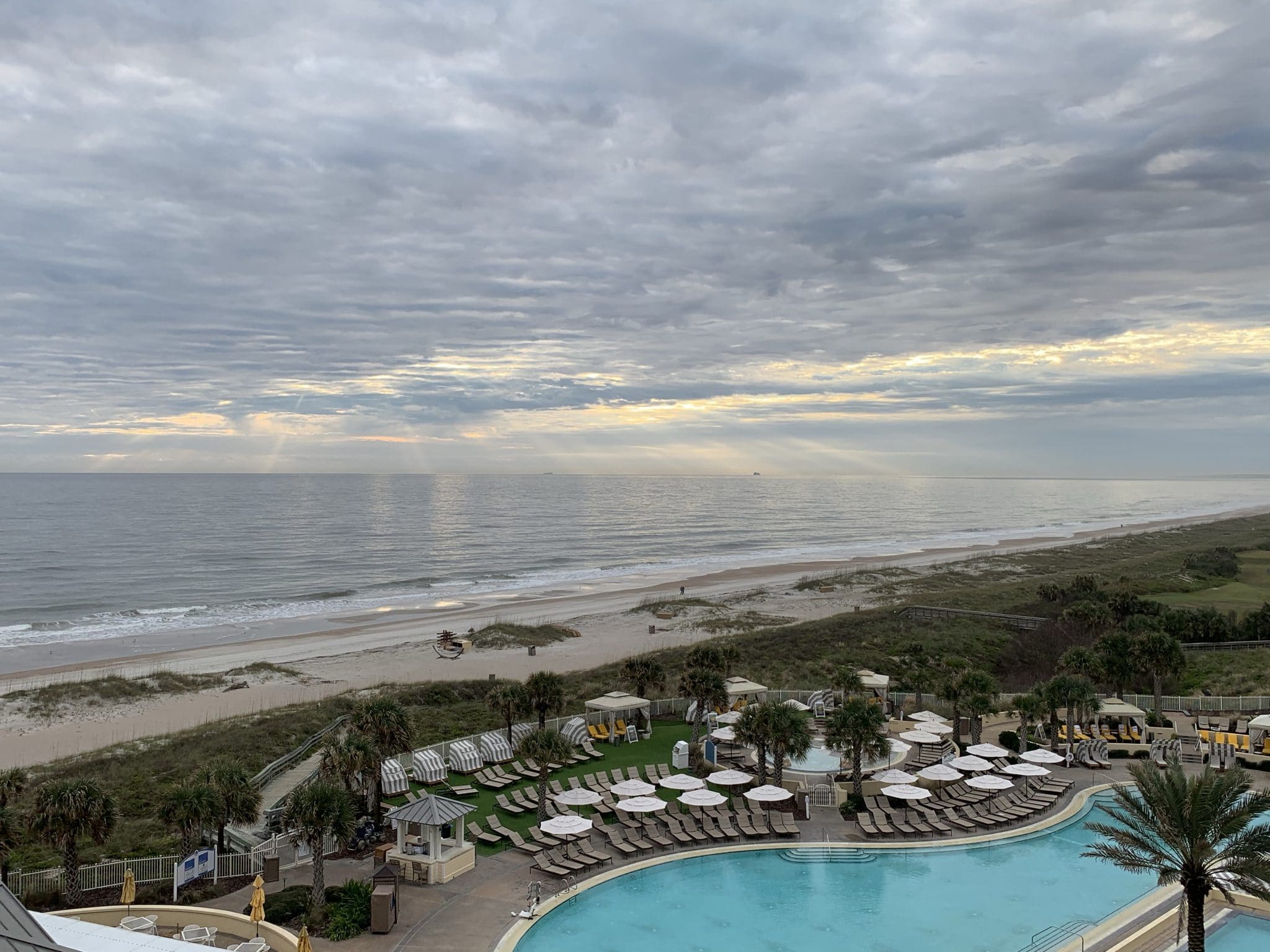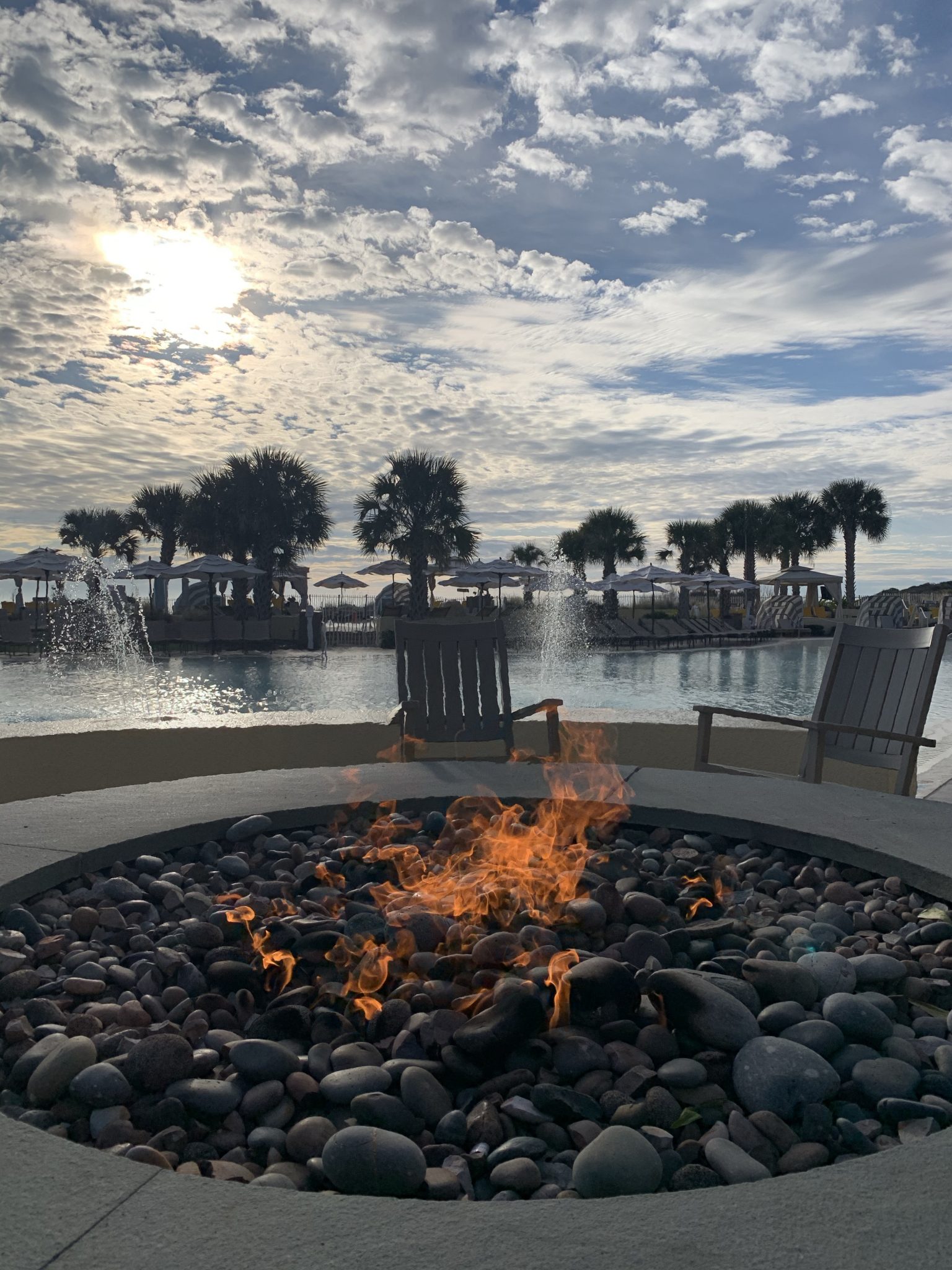 Couples Weekend in Amelia Island
Friday
Our first morning, we woke up and instantly went for a walk on the beach. It was December, but not too cold and we kicked off our shoes to feel the sand between our toes for a few miles. Growing up on the panhandle of Florida, I can assure you that there are plenty of days in the winter that are warm enough for a walk on the beach! We worked up an appetite and headed to Cafe Karibo for lunch.
Cafe Karibo is an eclectic, family owned restaurant in downtown Fernandina Beach. I was excited just walking up to it's beautiful patio, filled with light strung oak trees. They are known for their Turkey Cuban and shrimp salad and desserts are not to be missed! They are open for brunch, lunch and dinner and have a sangria that is a local favorite. 

After lunch, we took the chance to walk around and explore downtown. What once was a Victorian seaport village is now filled with shops, restaurants and art, in all different forms. We walked most of the downtown area and over to the Amelia river without a care in the world. The streets are dotted with cobblestone and we enjoyed soaking up all the history.
We headed back to the Amelia Island Nature Center in time for our kayak tour. A guide lead us on kayaks through the saltwater marsh as we spotted birds, fish and plenty of oysters. It was quiet and so peaceful out there, as well as a good arm workout!
After a quick rest, we headed back downtown for dinner at Joe's 2nd Street Bistro. Joe's is a local favorite for fine dining, located in a 1900s historic home. It's perfect for a celebratory night like ours, or a simple glass of wine in their courtyard. We got to chat with the chef and were very impressed with the food, wine list and kindness of everyone there.
Saturday
We packed our schedule the day before, so decided on a bit lower key this day. With coffee in hand, we started the morning with a beach walk and added to our collection of trip selfies.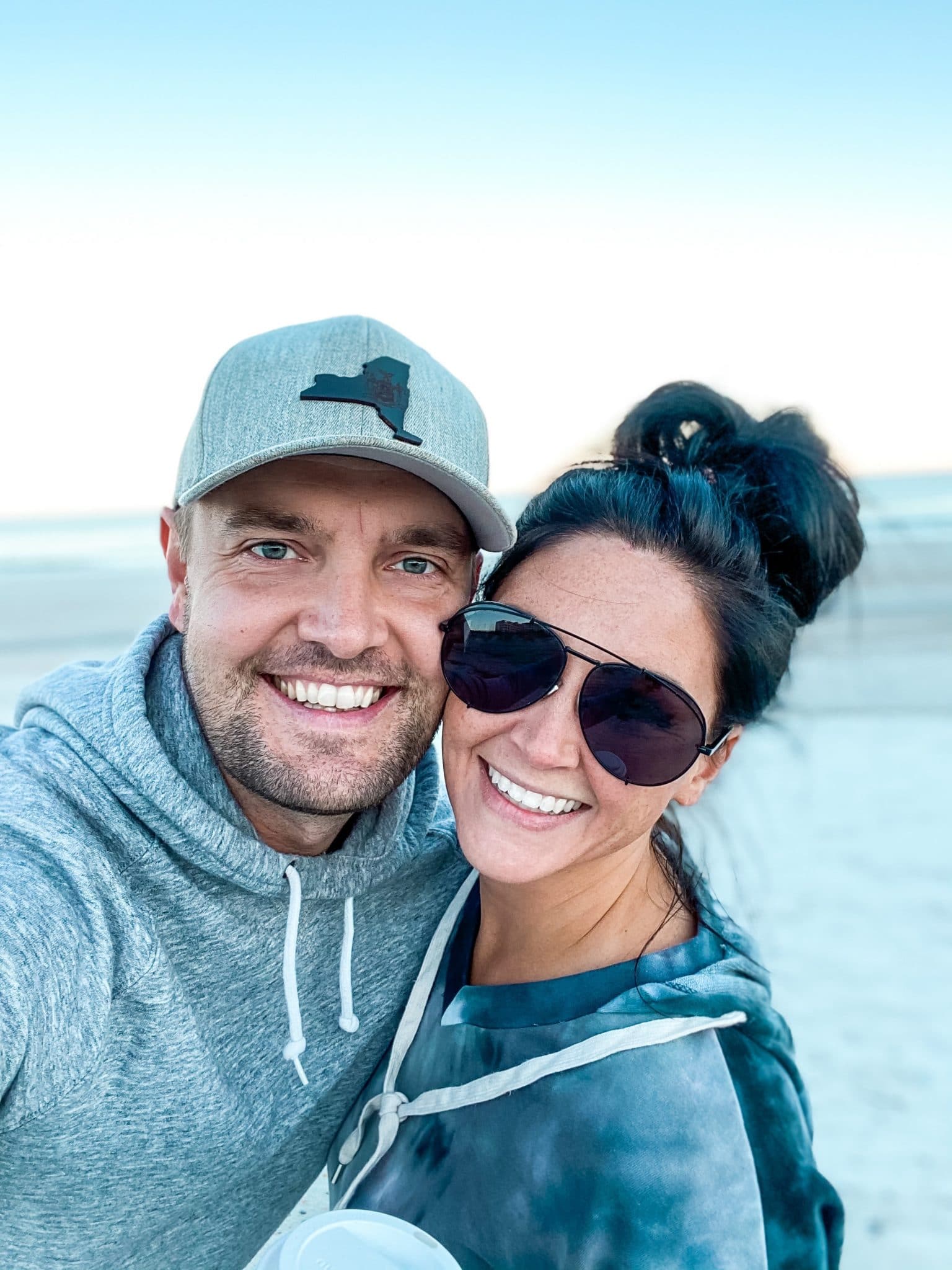 On The Omni Amelia Resort property is Marché Burette Market and Deli. If you're there on a Saturday or Sunday, get the breakfast tower! It's not only delicious, but beautiful. They also sell wine by the bottle, souvenirs, and to-go food. We ate outside on the patio and sipped a mimosa before we walked around the shops they have there. The grounds at The Omni are absolutely worth exploring!
Even in the winter time, it was nice to sit by the gorgeous pool and relax. There isn't a bad view in the whole property.
Since there are an abundance of options for outdoor dining in Downtown Fernandina Beach, we headed back for dinner and landed on Pepper's Cocina Mexicana. The streets were lit up for Christmas and it was fun to sit by the sidewalk and people watch while we ate. The food was delicious and so were the margaritas. Walking around after dinner was beautiful and there was some type of outdoor live music around every corner. 

Sunday
It was time to head back to our babies, but we left very refreshed, relaxed and happy to have gotten to celebrate 15 years!
Now that we've experienced Amelia Island for a romantic getaway, I can't say enough good about it as a whole. The versatility to be a great trip for couples, as well as a family trip, is impressive. The 13 miles of beaches, the abundance of relaxation as well as the option for plenty of activities makes it a top destination in my book. It's also such a great proximity to so many southern cities, that you can make it a drive instead of a flight. That's always a plus for me!
Have you been to Amelia Island? You can see our trip in real time on Instagram in the "Amelia Island" highlight.
Thank you, Visit Amelia, for hosting our trip. All thoughts and opinions are my own.