The holiday season is over and sickness abounds. Ugh. I've been working hard to stay healthy over here, but that didn't help me on Monday night when I felt it coming on. I went to bed early and spent all day yesterday resting and using all the natural tricks I have up my sleeve to get better. I literally felt awful at many points in the day and was feeling scared it could be more than a cold, but when I woke up feeling 99% this morning, I was so grateful for my favorite natural cold remedies and wanted to share them with you.
Medicine Ball Tea
Starbucks sells this cold busting drink and I love it. It's soothing and so comforting, but also Starbucks prices. And who wants to drive when you're sick if you don't have to?! This drink is SO EASY to make at home, so why not? I posted this recipe on Instagram yesterday and it's been saved more than any post I've ever shared, so I wanted to put it here, too:
Medicine Ball Tea Recipe
Lemonade
Water
Honey
I do 1/3 cup full of lemonade and 2/3 water, but Starbucks is more half and half (which is sweeter and kids love that!). You can microwave it, or steam it with an frother on an espresso machine. Put 1 of each teabag in and steep a few minutes. Drizzle with honey as desired.
I actually leave my teabags in the whole time and sometimes just add more lemonade/water mix. The Kirkland organic lemonade is my favorite! The teabags can be bought at Starbucks, Target and lots of grocery stores, but Amazon is the best deal and it's often sold out in my stores.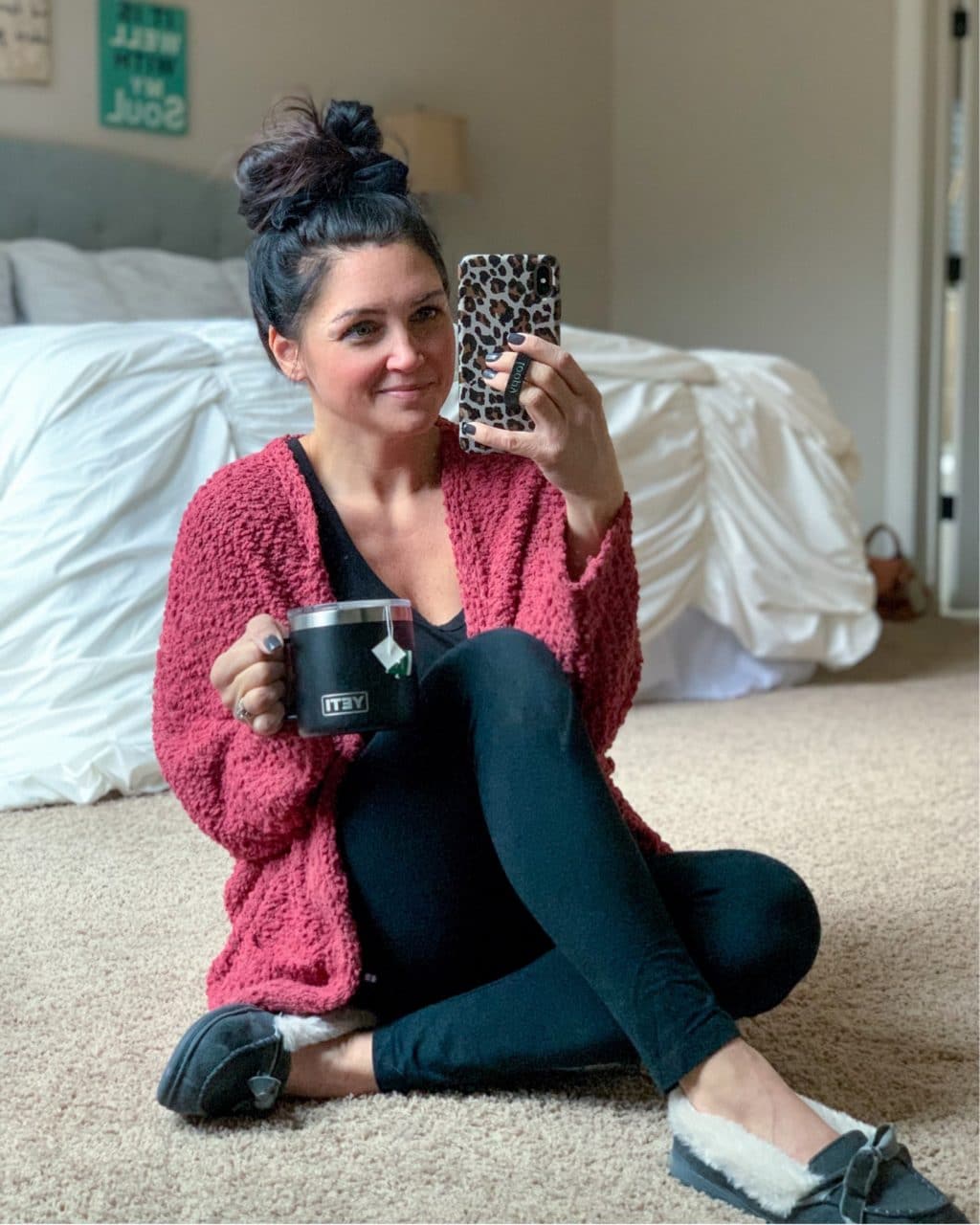 Essential Oils
Essential oils are really amazing. While I'm not an oils fix everything kinda person, I truly believe that Thieves has been very helpful with combatting sickness around here. I get the Thieves blend from Young Living and it's known to help eliminate airborne bacteria and support immune function.
Diffuser
I like to put the essential oils in a diffuser to spread through the air in my house. I have a pretty basic diffuser that works great, but there are also so many options that are actually pretty!
Roller Balls
I didn't really consider myself that much of a hippie until I found myself making essential oil roller balls not that long ago. Hehe. But, while the oils can be great for so many things, they're so darn messy! I love these little roller balls so you can mix with a carrier oil of your choice and simply roll on. I put thieves on the neck and lymph nodes, down the chest and on the feet when someone is sick.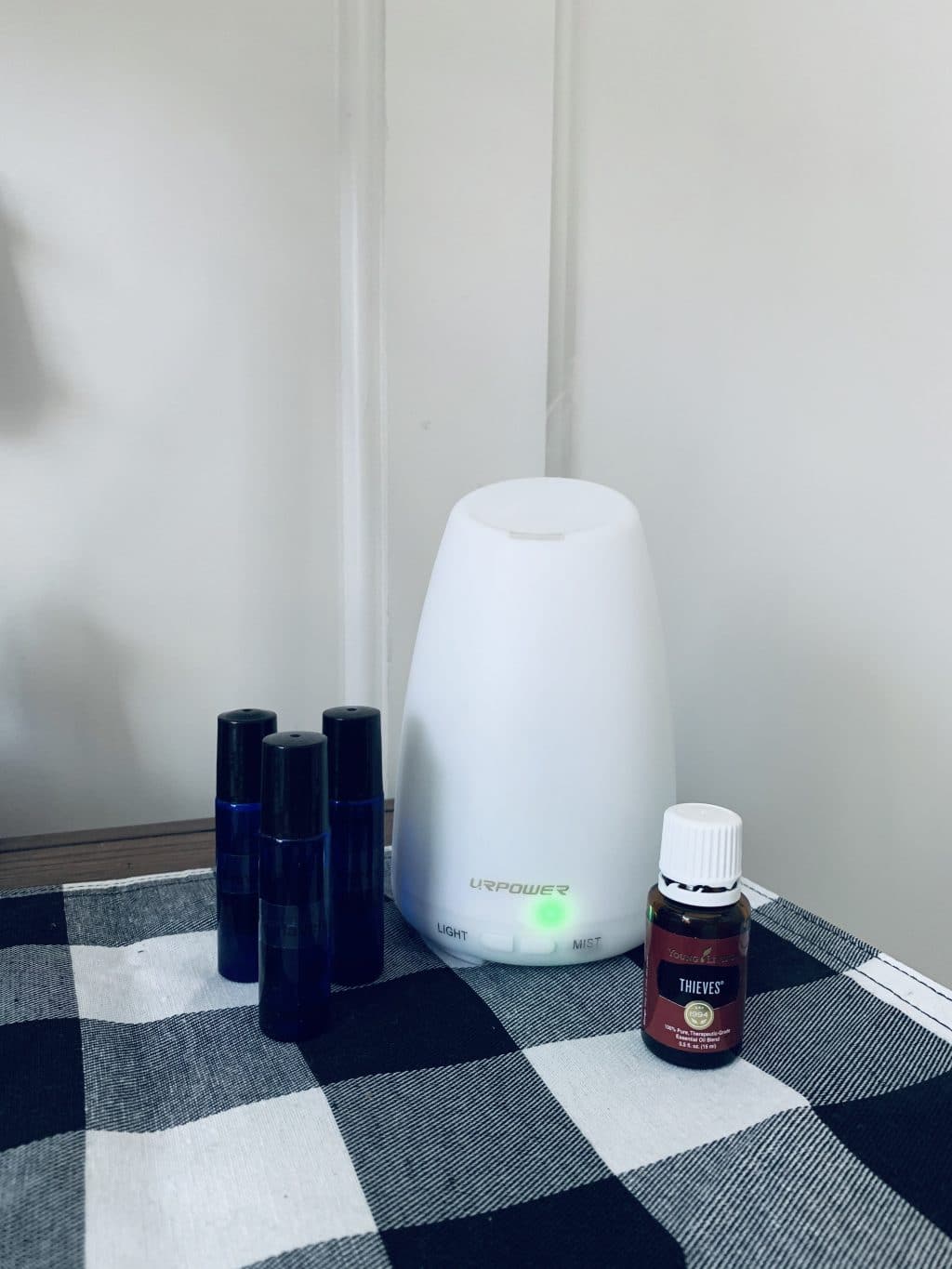 Boiron Homeopathics
I first used this homeopathic medication when I had the flu a couple years ago and it helped greatly with my symptoms. The Oscillococcinum is to help with flu symptoms (aches, fevers and chills) and the ColdCalm is for runny nose, sneezing and congestion. Yesterday, I took as directed, every 15 minutes for 1 hour, then every 3 hours all day long. The tablets are flavorless and you can dissolve them in water for your kids.
Elderberry Syrup
Elderberry syrup has been used for centuries to treat cold and flu symptoms and has seemed to regain some popularity. There have been some studies to show that people that have it in their system have higher antibodies to the flu and those who take it when sick, can shorten the duration. It's easy to make and I have my elderberry syrup recipe posted here, but you can also buy elderberry gummies that are great for kids.
Rest
This one is underrated! I find it hard to actually rest, but it's so important. I got the kids ready for school and made a pot of chili for dinner. Outside of that, I did a lot of sitting on the couch, sipping my tea and watching Netflix. Let your body have a little time to recover!
Do you have any favorite ways to treat colds in your house? I'd love to hear them! 


Although I am a licensed nurse, this is not professional medical advice. Only what has worked for me and my family!