Mother's Day is right around the corner! Whenever I'm asked what I want for a holiday, I always know the answer. It's also one that The Hubs can't exactly wrap up, so it isn't his favorite. But, while I absolutely adore my children, there's nothing more invigorating, relaxing and makes me more grateful for my gaggle of littles, than a Mom's Day Off. No requests or demands. No cleaning, bootie wiping, or cooking. A complete day off.
What does my perfect Mom's day off consist of? To start, coffee.
The best day starts with a cup of coffee, finished before it gets cold. Sitting at an outdoor cafe table, being able to mindlessly scroll the internet without a care in the world, makes it even better.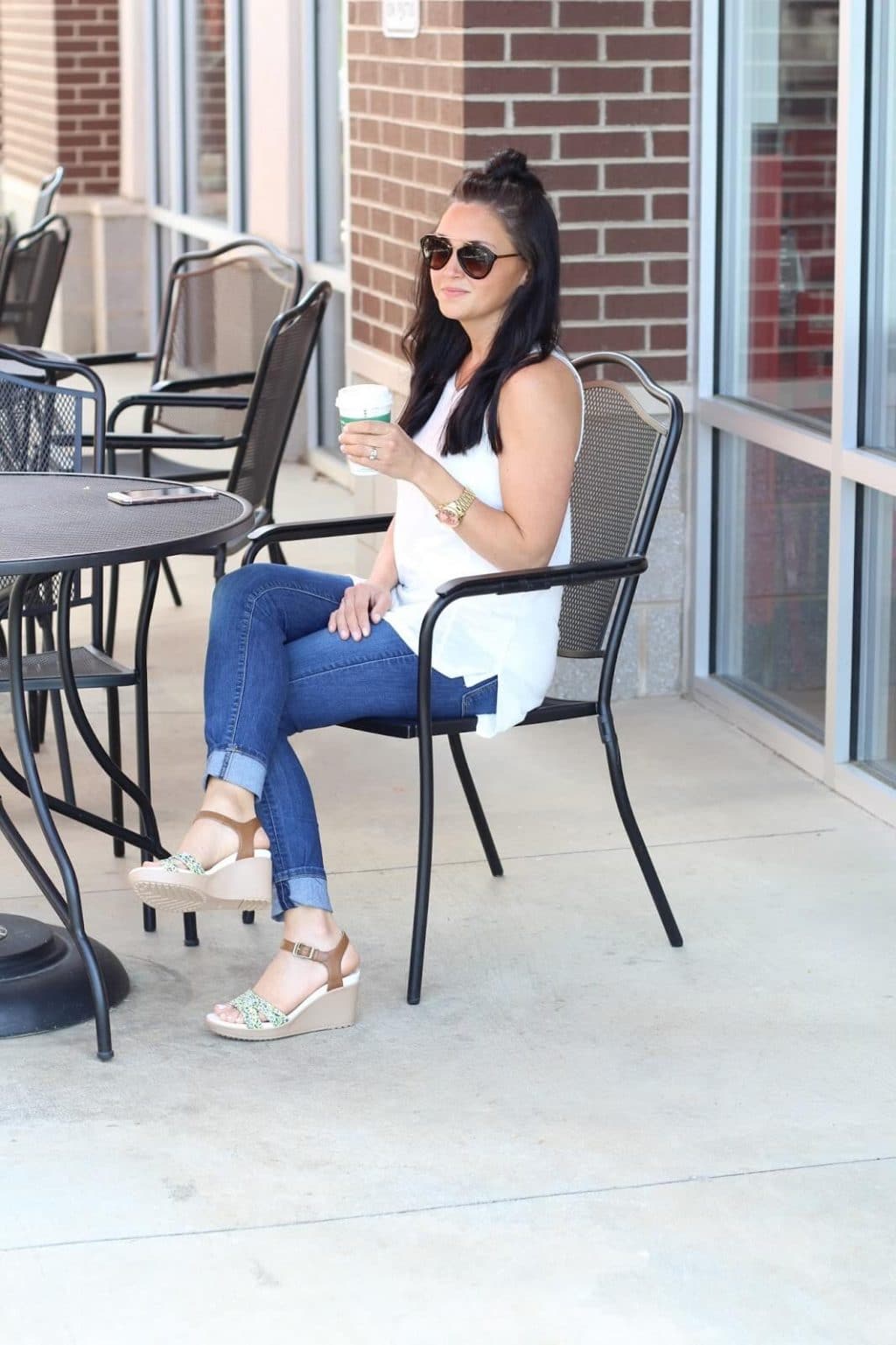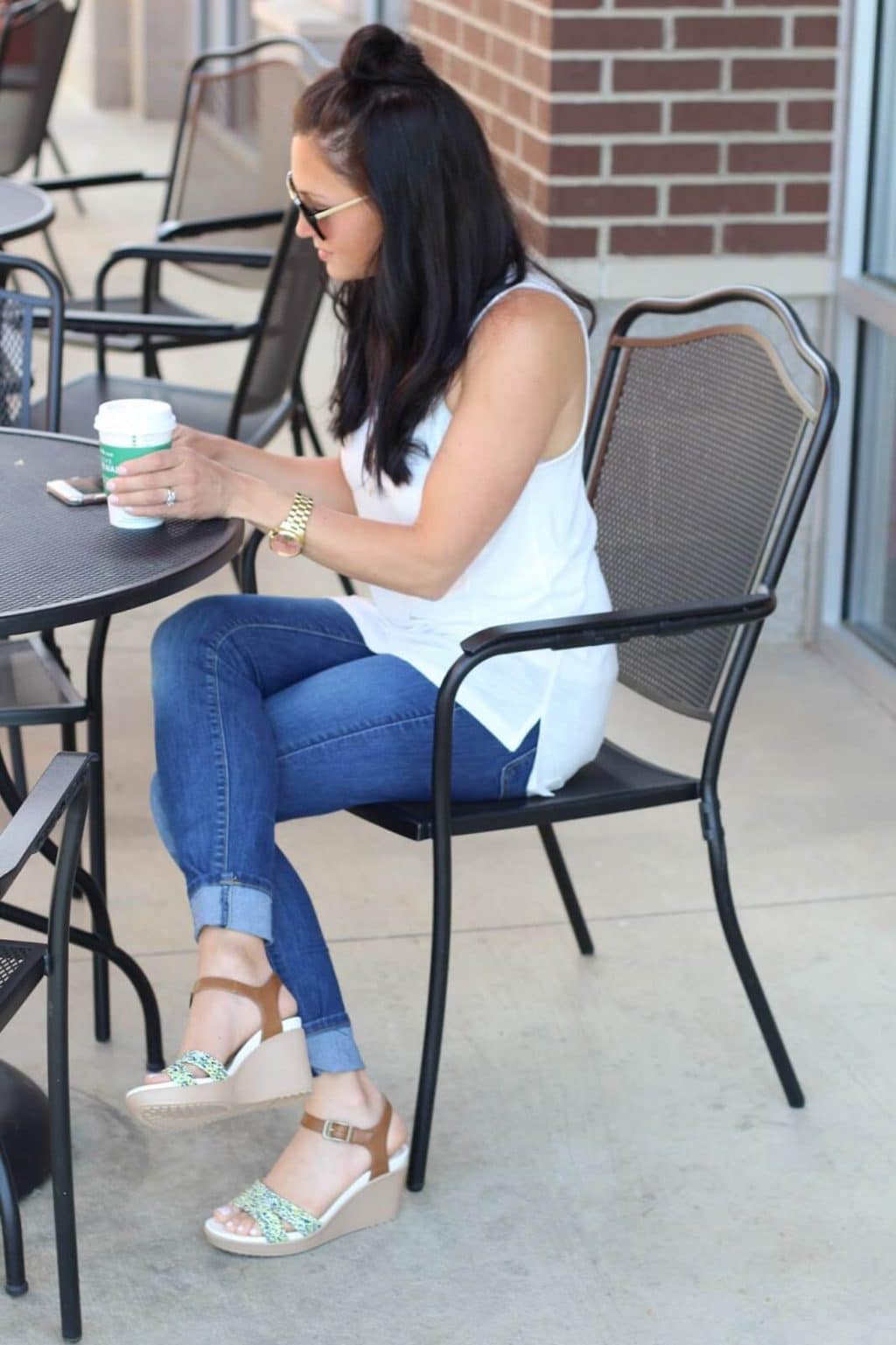 If I ever have time to myself, shopping is always involved. Anyone who has tried on clothes with a stroller in the fitting room, knows you have to jump at the solo chance! With shoes made for lots of walking, the Crocs and I hit the road.
When I shop alone, it's me and my wallet. No diaper bag, no stroller, just a hand for my drink and some serious rack digging.

Once I'm worn out from the shopping, it's relaxing time. I love sitting by the pool. Reading a magazine. Getting a tan. Taking a nap. But none of that can happen if you're watching kids do all their fun pool tricks, while simultaneously spraying you in the face with water. To sit by the pool alone is rather heavenly, even before it's quite swimming temperatures.
But what's a Mom's day off without some girlfriends? Finishing the day with a dinner I don't have to cook, a meal I don't have to get up during and a cocktail I can drink guilt free is the icing on my mom's day off cake.
Feel free to pass this post along to your man as a serious hint before Mother's Day! But if he ins't the hint taking kind, take matters into your own hands.
Crocs
is hosting a #MomsDayOffContest and wants to send you on your own day off! 10 winners will receive a $50 Crocs gift card and $100 to pay for your day. An additional 50 runner ups will receive a $50 Crocs gift card. You can use those to buy yourself some of the adorable sandals I wore in my Moms Day Off!


What your ideal Mom's Day Off look like?
Thank you, Crocs, for sponsoring this post.
All thoughts and opinions are my own.