I love telling y'all about products that I'm seriously in love with and I just had to jump on the chance to quickly tell you about the new Day Designer. I've been using it since May, so I've had some time to check it out and really put it to the test.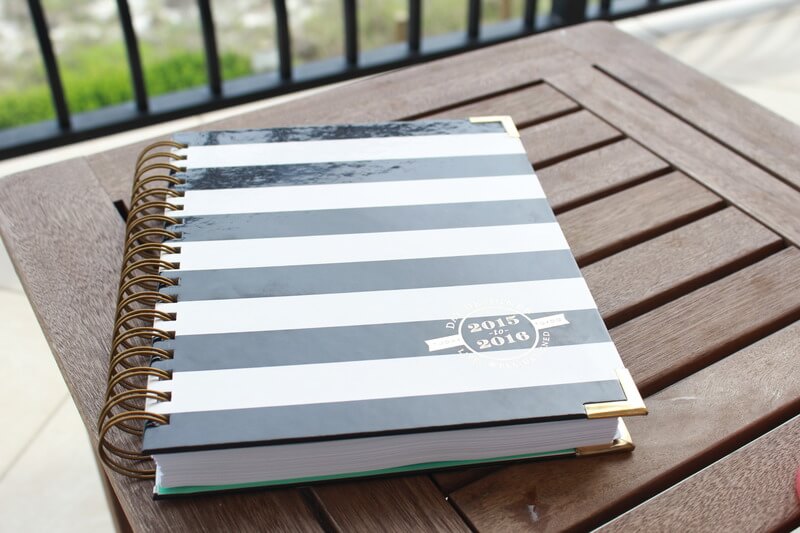 Last week, when I was packing up for the beach, my Day Designer was one thing that I knew I couldn't leave behind. I keep a lot in my phone, but I'm the type that needs something right in front of me on a daily basis. I love that this planner has plenty of space to keep everything I need in it. From the monthly overview (with weeks that start on Monday, keeping my weekends all together) to the daily planning pages, I feel more organized than ever. I keep personal appointments and blog related info all in the same place. It really helps me from over committing and keeping family activities a priority.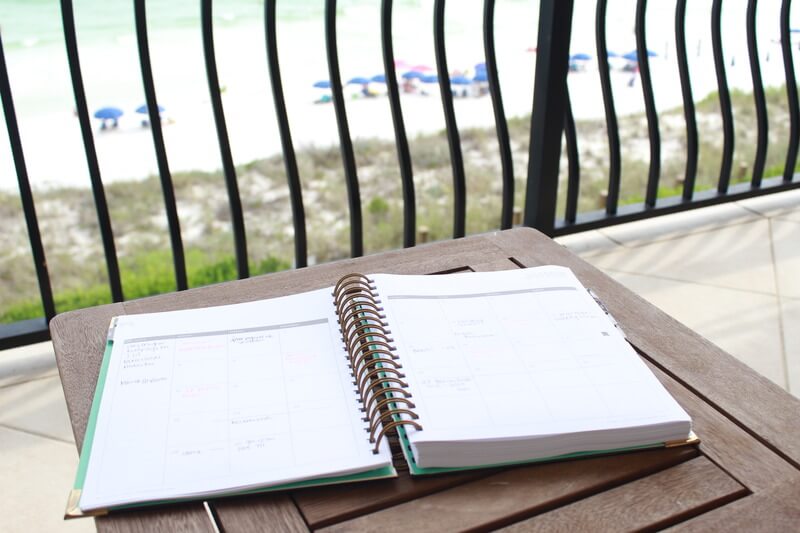 I have a couple specific favorites, including the space on the daily page for "Today's Top Three". This has been super helpful for me to feel more accomplished as well as not overdo it with being pregnant. I can't do everything on my to-do list in a single day right now!

Another thing I really love, is a space for a daily gratitude. It's so easy to get bogged down in the crap that comes with a day, that I forget to take time to be grateful. Picking a specific thing to be grateful for each day helps me remember just how blessed I am.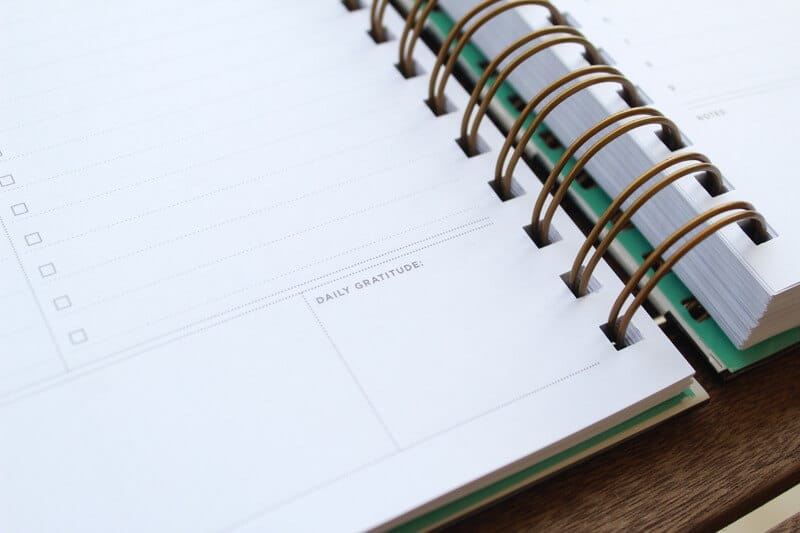 Having the Day Designer on this trip has made it easy for me to get stuff done that I need to do and get to relaxing with my family.

And I don't want to miss any relaxing time with this view!