When I went to Blissdom last month, I got to drive around the 2013 Mitsubishi Outlander GT for the weekend.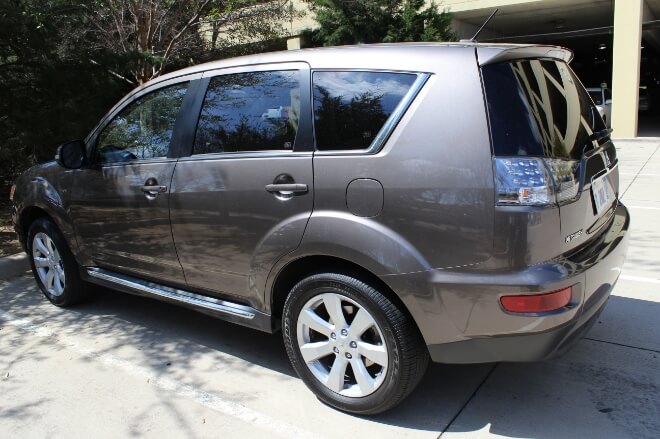 The Outlander GT is a 7 passenger, midsize SUV, that has a surprisingly large amount of passenger, as well as storage room.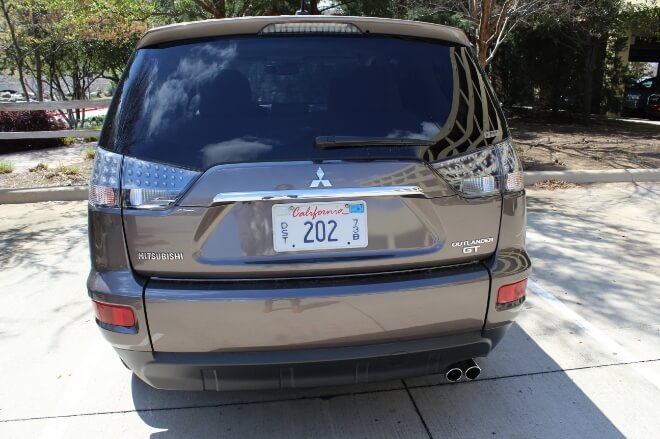 There were 7 different gals in the car at one point or another and a lot of luggage.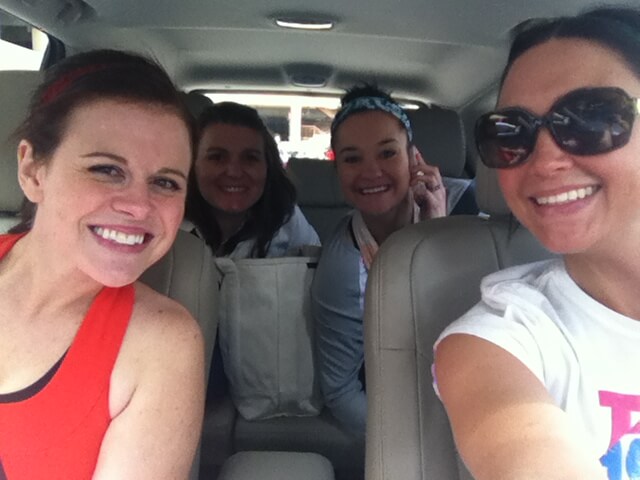 Although I never sat in the backseat, there were a good amount of people back there and they never appeared to be squished in the least. You can tell in the picture that there is a good amount of hip, as well as leg room.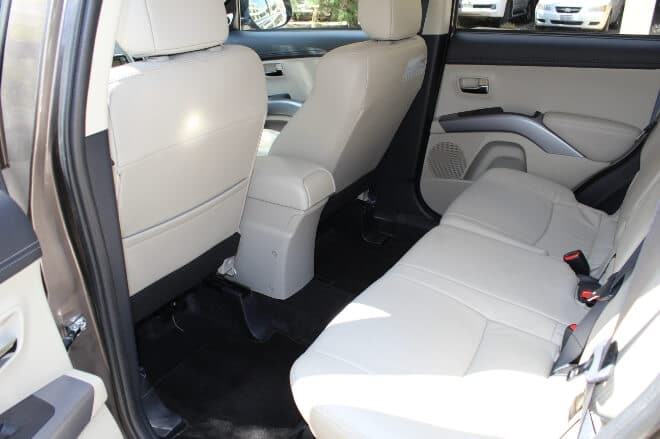 I think my absolute favorite feature on the car, was the liftgate. After opening like you would a regular SUV, you have the option to open the bottom part so it lays completely flat.


Making girls in stilettos, putting all this luggage in by themselves, possible.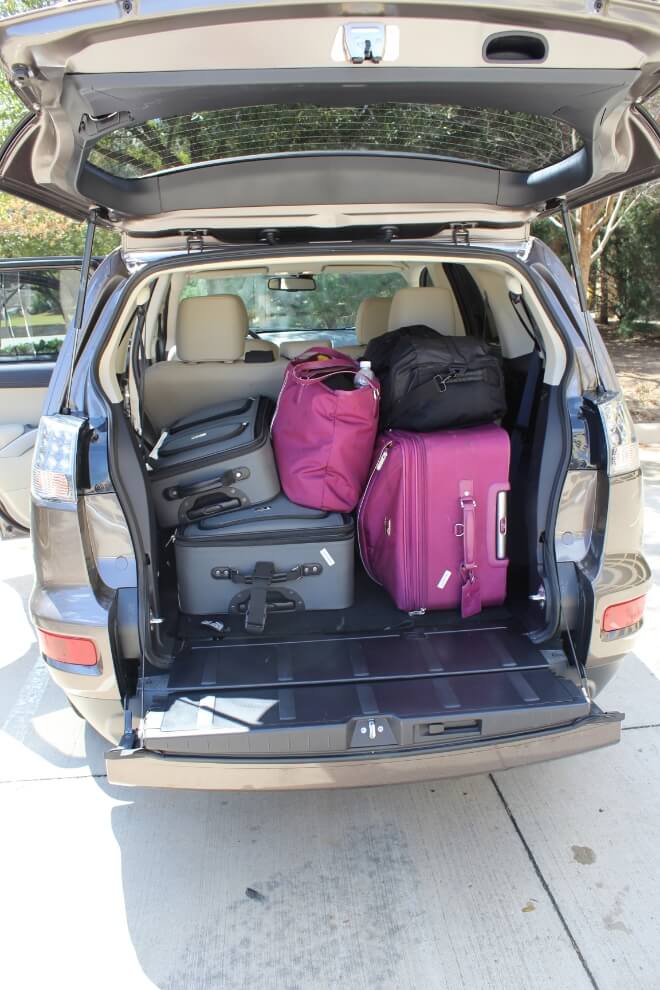 The 3rd row seats were always covered with luggage, but they fold flush into the floor and pop up easy if you need more seats. (There are headrest that I didn't put into place in this picture)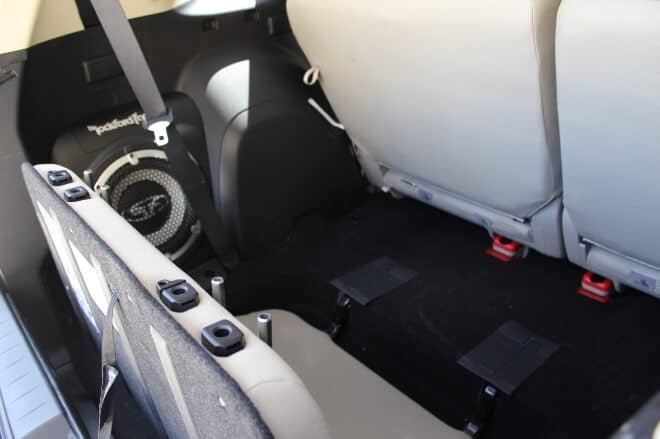 The Mitsubishi Outlander drove very car-like, was responsive and moved when I wanted it to. The GT version that I had features a V6 engine and a six-speed automatic transmission, so there is no lack for power. After getting lost a couple times in construction zones, I can tell you that the turning radius was pretty impressive!


This particular GT model was equipped with a lot of nice features that made traveling and being in a new city much more manageable.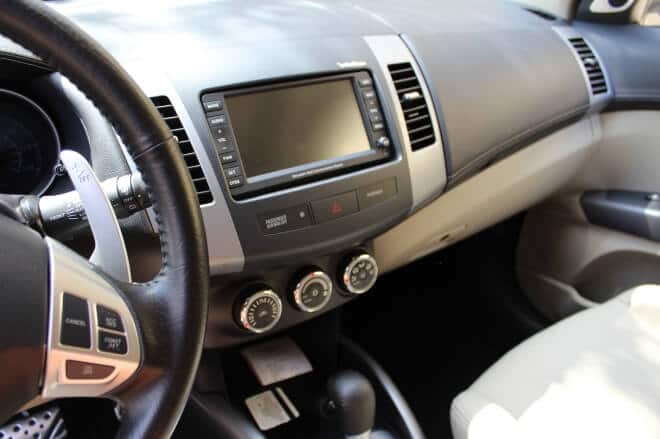 See that little Mitsubishi symbol in the cup holder? That's the key. It's keyless key fob that just needs to be close by for you to unlock and start the car. Perfection for Moms, right? I don't know how many times I've been searching for my keys in the bottom of the diaper bag!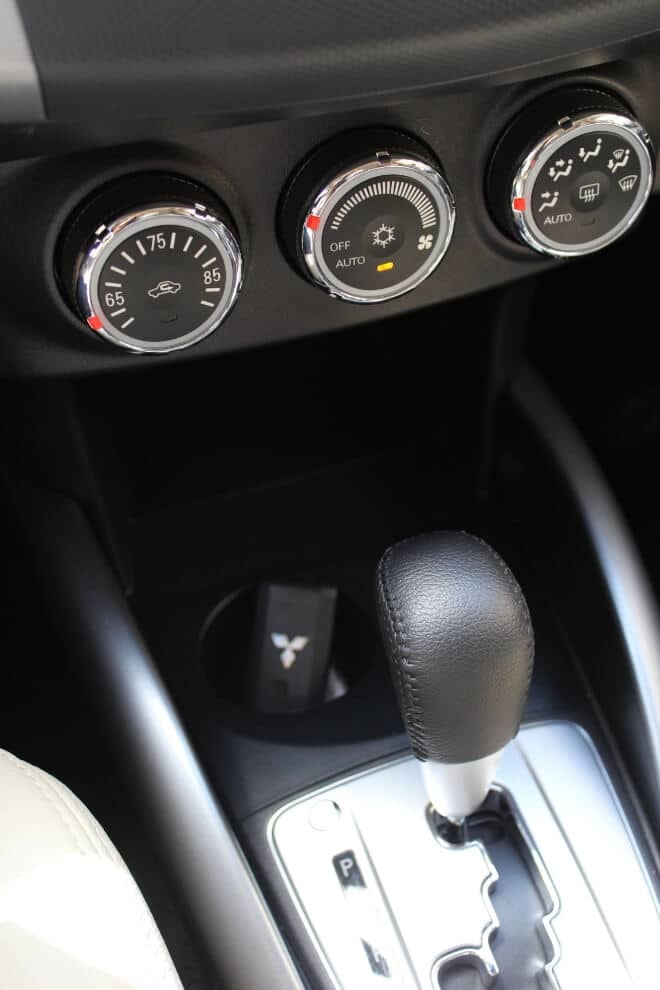 The navigation system led me to 2 different airports, Sprinkles Cupcakes, In-N-Out and of course to Blissdom at the Gaylord Texan. Thank goodness for navigation!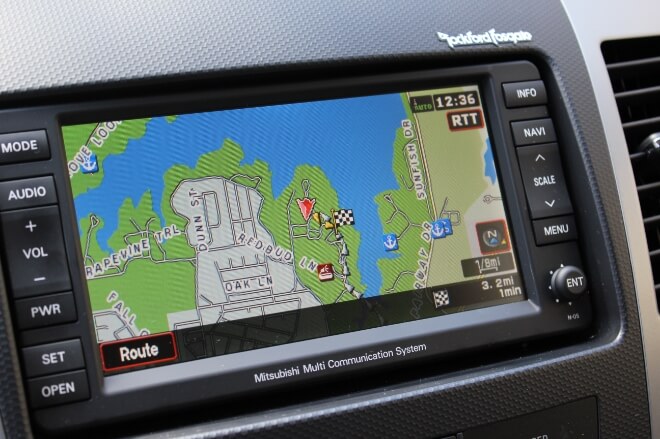 There are plenty of cars that have blind spots and are so high up, that seeing what's below becomes difficult. This car had great visibility, but the backup camera was still really nice to have. Backing up in this parking garage was much easier knowing everything that was behind me and I can't say enough for the safety of it with little kids.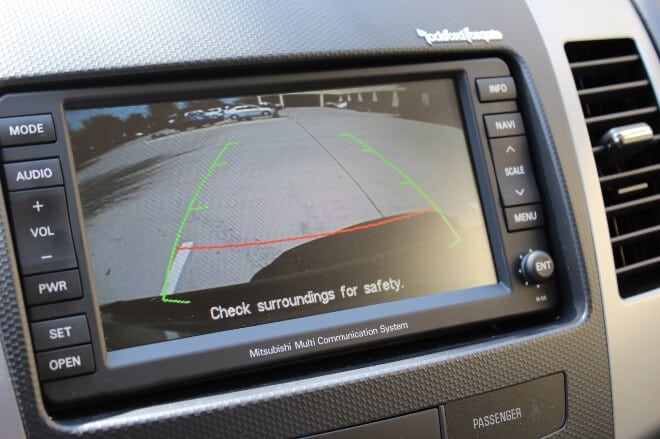 If there was features needed for a car full of bloggers? It's these guys that were tucked away in the center console. They make me a little too happy.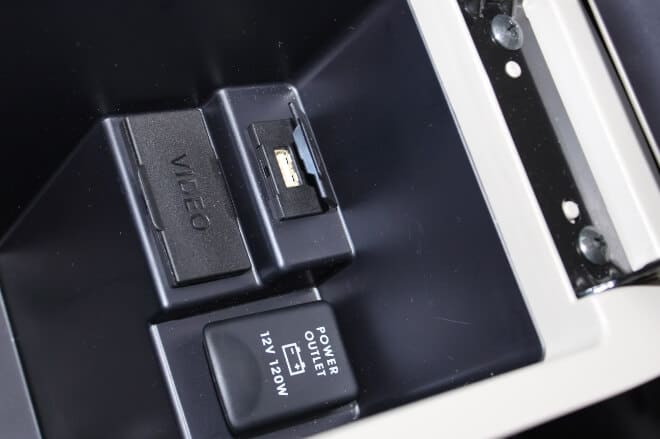 I got right around 24 MPG between the highway and around town driving that I did.
Overall, I liked the Mitsubishi Outlander GT very much. The 3rd row is nice for the occasional 6th and 7th person, but probably wouldn't be a perfect all the time seat since it takes up most of the storage space. Used as a 5 seater, the storage space is very large and could fit my double stroller, pack-n-play and luggage quite nicely!
The GT version has a MSRP of $26,595, with the base models starting lower.
If you're in the market for a new car or SUV, I'd recommend checking out the Outlander!
I was given the Outlander GT by Mitsubishi to drive for the weekend for the purpose of this review. All opinions are mine.