Happy Tuesday! Loving that I can pile on some layers around here now! This hunter green coat from J. Jill is new this year and I'm in love with it. It's a great pop of color, yet still in my neutral zone and it's on sale, plus an extra 30% off with code 'festive' right now!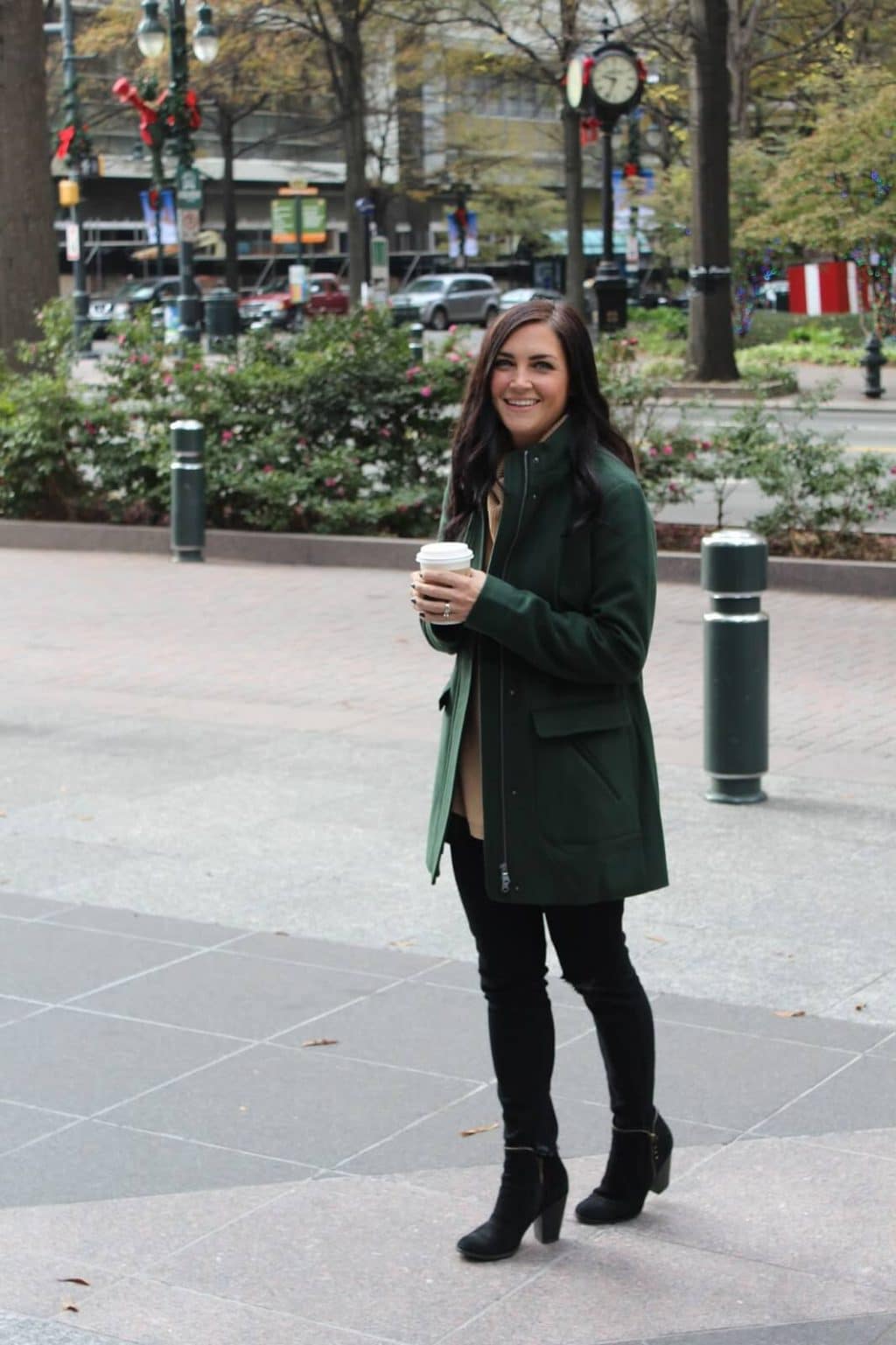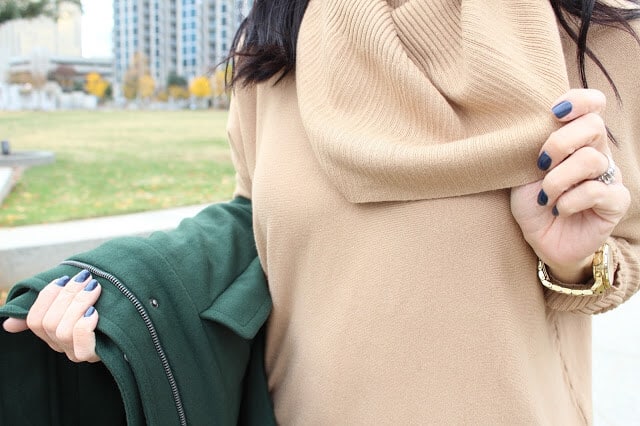 Those 2 wild ones in the background of this picture are a real representation of how a photo shoot goes down when you're a mom and your hubs is the photographer. Haha.


We had a great weekend and I got to go with The Hubs to see a Panthers game. It was such a fun day date! We also finally sorted through all the Christmas gifts that we've bought to take some inventory and see where we're coming up short. I still have a huge tower of boxes in my room, but I can't believe how soon that will be gone! This season needs to slow down a bit!
Shop the look: