I have a confession to make. This morning, while I was getting ready, I ate sour cream and onion potato chips in the bathroom. I was eating them in there because I didn't want to feel guilty when the hubs saw me devour a whole bag, and I didn't want to share them with Cooper. It is sometimes nice not to have to share your food, because quite frankly, Cooper can eat more than half of my food in a setting. Thanks for listening to that. I felt a little like an alcoholic in hiding, so I wanted to come clean.
Anyway, on to Fashion Friday. I was planning my clothes while eating chips, at least. I planned on wearing my "fat" clothes due to massive sodium expansion in my mid-section.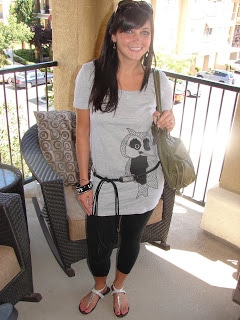 You all know how I love leggings, and I wore them yesterday too.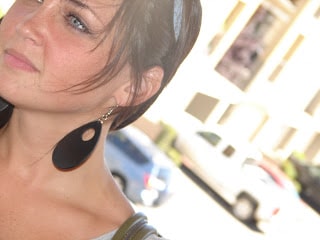 Can you feel my love of these shoes coming off your screen? It is deep. They are from Gap and I just picked them up for $10 this week. The top and jewelery are from Forever 21. Leggings from Target and the belt is Express. The sunglasses are Coach and I got them for free. Yup. That sure cuts down on my outfit total! It suddenly hit me this week as I was at a Mom's Club event, that maybe I should "grow up" my style a little. Then I quickly changed my mind and decided to keep wearing clothes that look like I am in high school for as long as possible.
Go check out Summer's Awesome style and link up your Fashion Friday!