In our old neighborhood, the people 2 doors down from us had a cool swing set. Every time we went outside, my boys would bolt towards their yard, and I couldn't blame them. I wanted to play, too. I lusted after that swing set and often mentioned to the hubs that we needed one. Luckily, he didn't listen much, because we moved very soon after that and would have had to leave it behind.
After moving to Charlotte, we were all thrilled with Santa's delivery of a new swing set. 5 months later, we finally got HOA approval and started building the very next day. 6 days and approximately 30 hours of work later, we have a swing set in our backyard!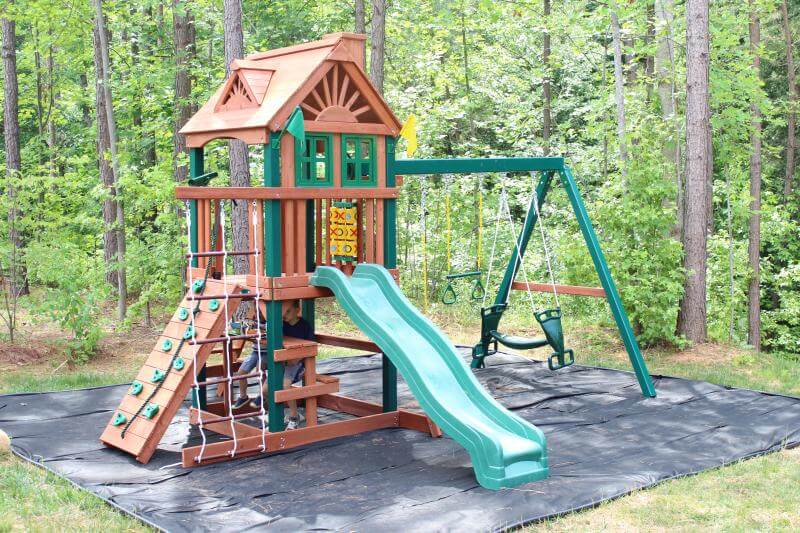 It's cool. And I feel pretty rock star for building it ourselves. (Outside of the utter fear it would fall apart when we first climbed up.) I'm so glad we have this, just in time for summer. My boys are begging to go play when they wake up every morning and I'm loving sitting and watching them.

One of my favorite features of the swing set is the picnic table underneath the "house." It's all shaded and perfect for picnics.


I've always been a big picnic person. My kids destroy a good tray of food and they will often eat things they usually don't. (Food on toothpicks will do that to ya.) I've been making up trays of fruits, vegetables, cheese, crackers, turkey pepperoni and a Capri Sun juice drink to deliver to their table. I'm only shocked if anything is left when they're done.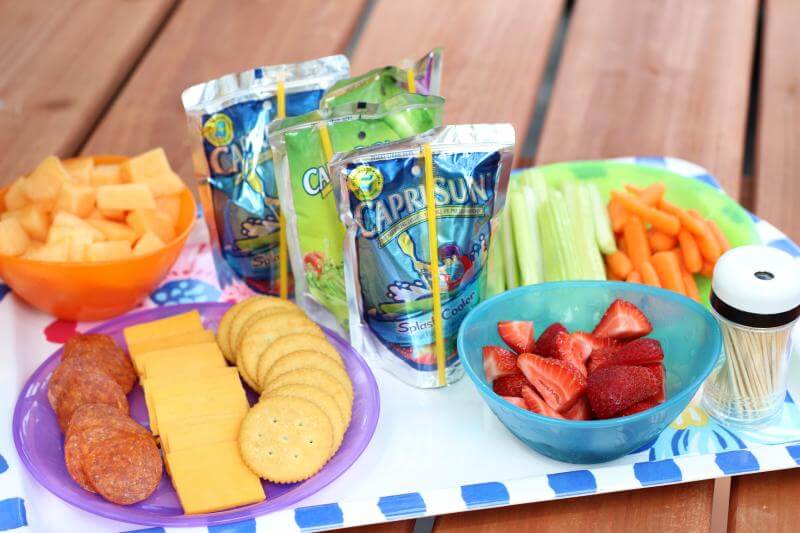 I'm not sure why it is, but getting these boys to eat vegetables at dinnertime may as well be a dental appointment, but for a picnic? Celery and carrots are where it's at.


My boys' drink of choice would always be Capri Sun and I love that Capri Sun makes 100% juice drinks* that are all natural and have a full serving of fruit. I can be the cool mom, putting that fun silver pouch out for my kids. What's more, is that none of the Capri Sun juice drink products have artificial preservatives, colors or flavors and now come with a clear bottom.

There are two little guys that will be spending lots of time this summer tucked in their table with a picnic tray. All the sweat and hours of work were totally worth it for their excitement to have their very own playground!


What are your favorite summer family activities?
*Each pouch provides ½ cup fruit and vegetable juice, which is one combined serving of fruits and vegetables according to the U.S Dietary Guidelines (3/4 from fruit juice and ¼ from vegetable juice). Be sure to make most of your fruits and vegetables whole fruits and vegetables.