Happy Friday! We're in the car (again!) and this time we're off for a few days to the cold midwest. I am over the moon to be able to see my whole family for the first time since November! Meanwhile, I am not looking forward to the temperatures we are about to endure. The low is supposed to be 35 tonight, so wish this southern gal good luck! I decided to share some Friday favorites while we drive and to kick it off with some things I like in the car!
Headrest Phone/Tablet Holder
I ordered one of these headrest tablet holders because the boys often prefer watching something downloaded on their phone while we drive. It worked so well that I ordered another one before this trip! Callan actually took a Zoom call on it today and it worked perfectly to keep him hands free! They are spring loaded to fit the rods of the headrest as well as stretching to hold a phone or smaller tablet. (It fits Lincoln's fire tablet even with the case on)
Pumpkin Cold Brew
I found this SToK pumpkin cold brew at Target yesterday and figured I'd just fill my cup up before the drive. The Hubs decided he wanted some too, so we brought the whole bottle. Y'all. It's delicious! And it has 4 servings for about the same price as a Starbucks pumpkin cold brew. No, it doesn't have that delicious foam on top, but it's a darn good substitution. It is refrigerated, but check to see if your local store has it!
Smart Watch Wrap Band
My Apple Watch has become literally my favorite accessory lately, but I really wanted a pretty band. I had been eyeing this Victoria Emerson smart watch wrap band for awhile and waiting on it to go on sale. I finally pulled the trigger and it's currently on sale again now!
Leopard Lounge Suit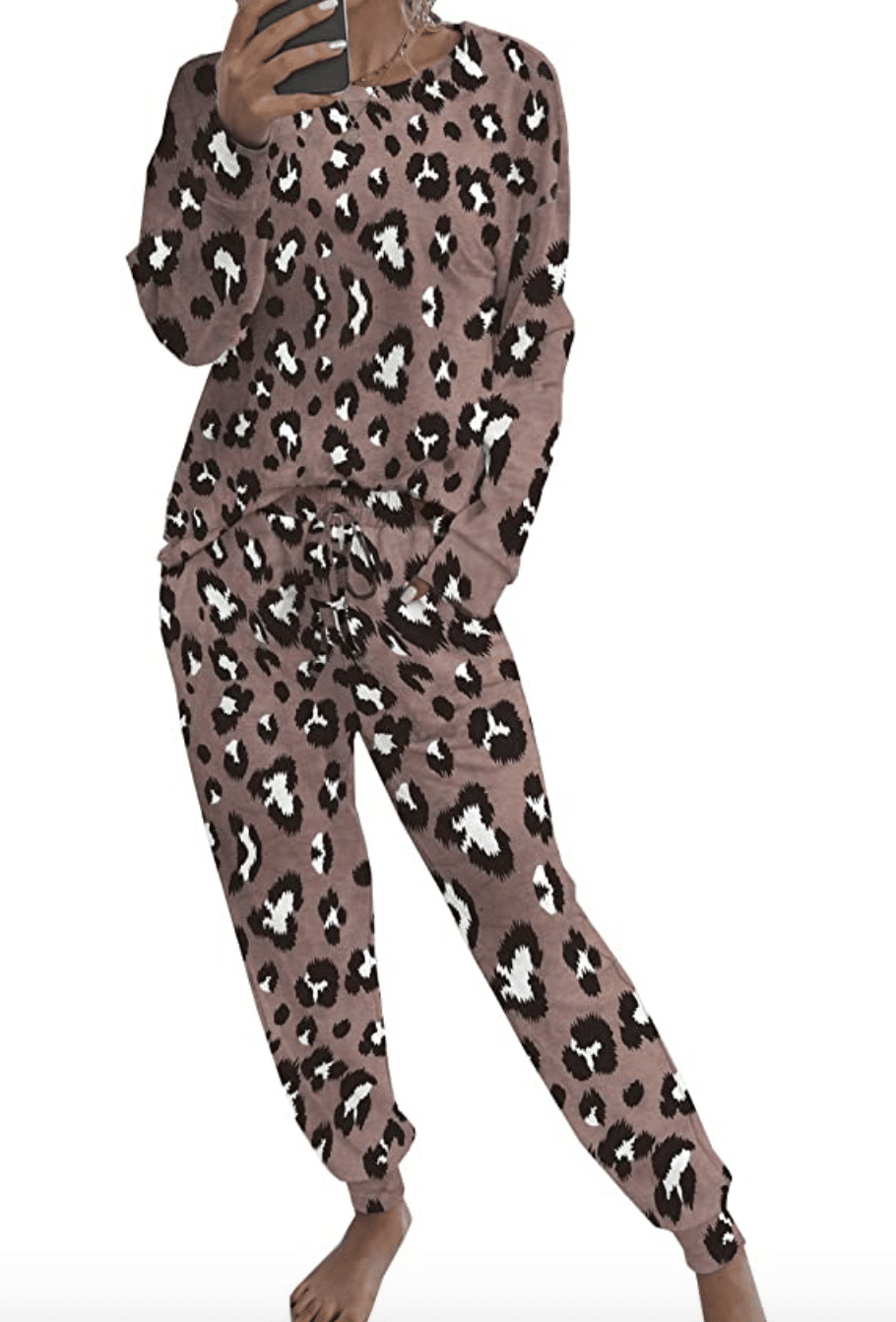 Since it is going to be freezing here, I ordered this leopard 2 piece lounge set to stay cozy! It's super soft and comes in lots of other colors, including tie dye! I ordered the small and it fits true to size.
Wine Advent Calendar
I can't link this one, but I feel it's my duty to share it! Costco has released their wine advent calendar and I am HERE FOR IT. It has 24 half bottles and at $98 (at my store anyway) it's not a bad deal. The Aldi ones comes out next month and is cheaper, but only has single bottles. Just trying to get you the best bang for your holiday season buck! 🙂
Hope you all have a wonderful weekend!