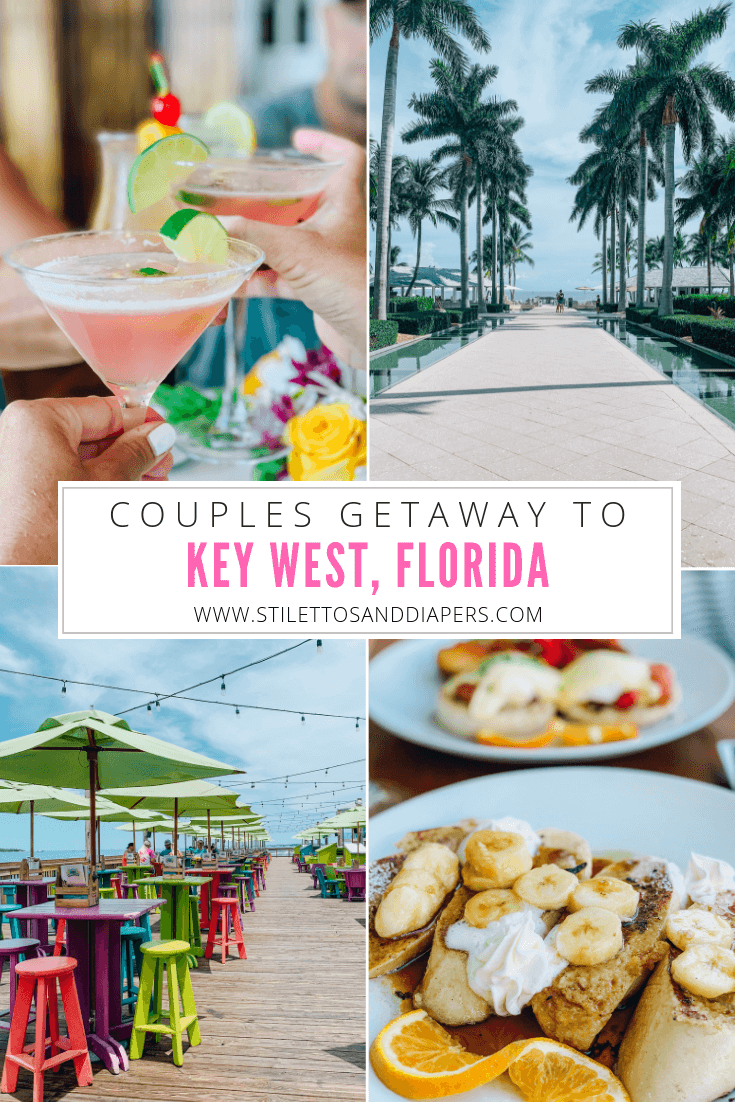 If you've ever listened to Jimmy Buffet and wanted to feel like you're living in the song, look no further than the island of Key West, Florida. I've never seen a more strange mix of people, who all had the same goal: to be wasting away again in Margaritaville.
Key West is laid back, casual and totally beachy, while being able to cater to people that have a taste for the finer things. From college age partiers, to retired snow birds, honeymooning couples and groups of adult friends, Key West has something to offer everyone. If you're interested in planning a trip, I'll break down our Key West vacation!
Key West Vacation Guide
Where We Stayed
Listed in the National Register of historic places, Casa Marina Resort has some of the most beautiful grounds on Key West. There is an old world elegance to it, while being pretty high on the boujee scale. You'll find great poolside food, delicious cocktails (the key lime pina colada!) and Key West's largest private beach. You're about 3 miles from Duval Street, so we took an Uber most every time. The regular rooms are pretty small, so we went with a balcony room that overlooked the pool and beach. We had our own umbrella and 2 lounge chairs that we really enjoyed hanging out on. In general terms, the hotel wasn't anything too fancy. I've heard great things about Havana Cabana as well as Southernmost Beach Resort.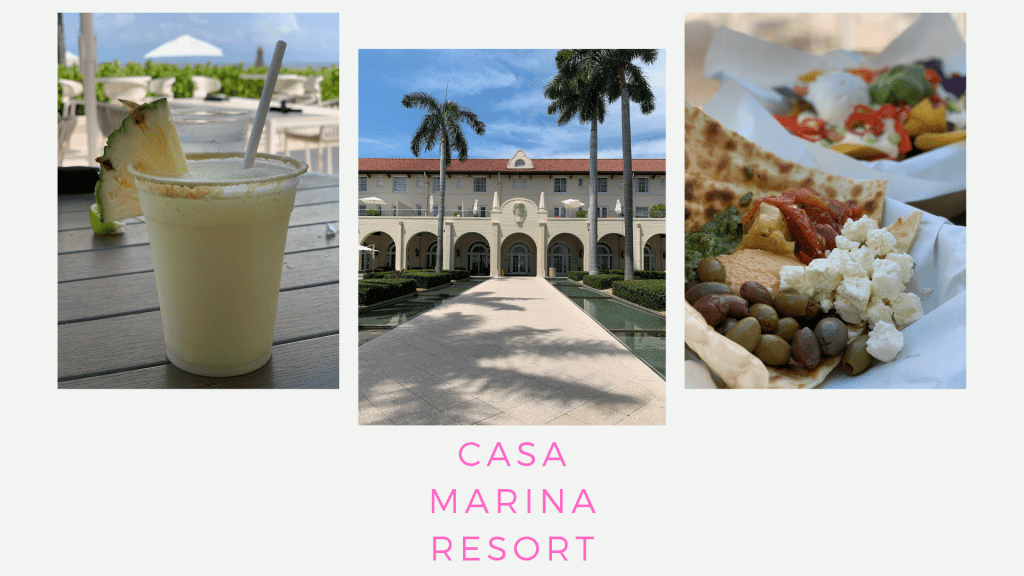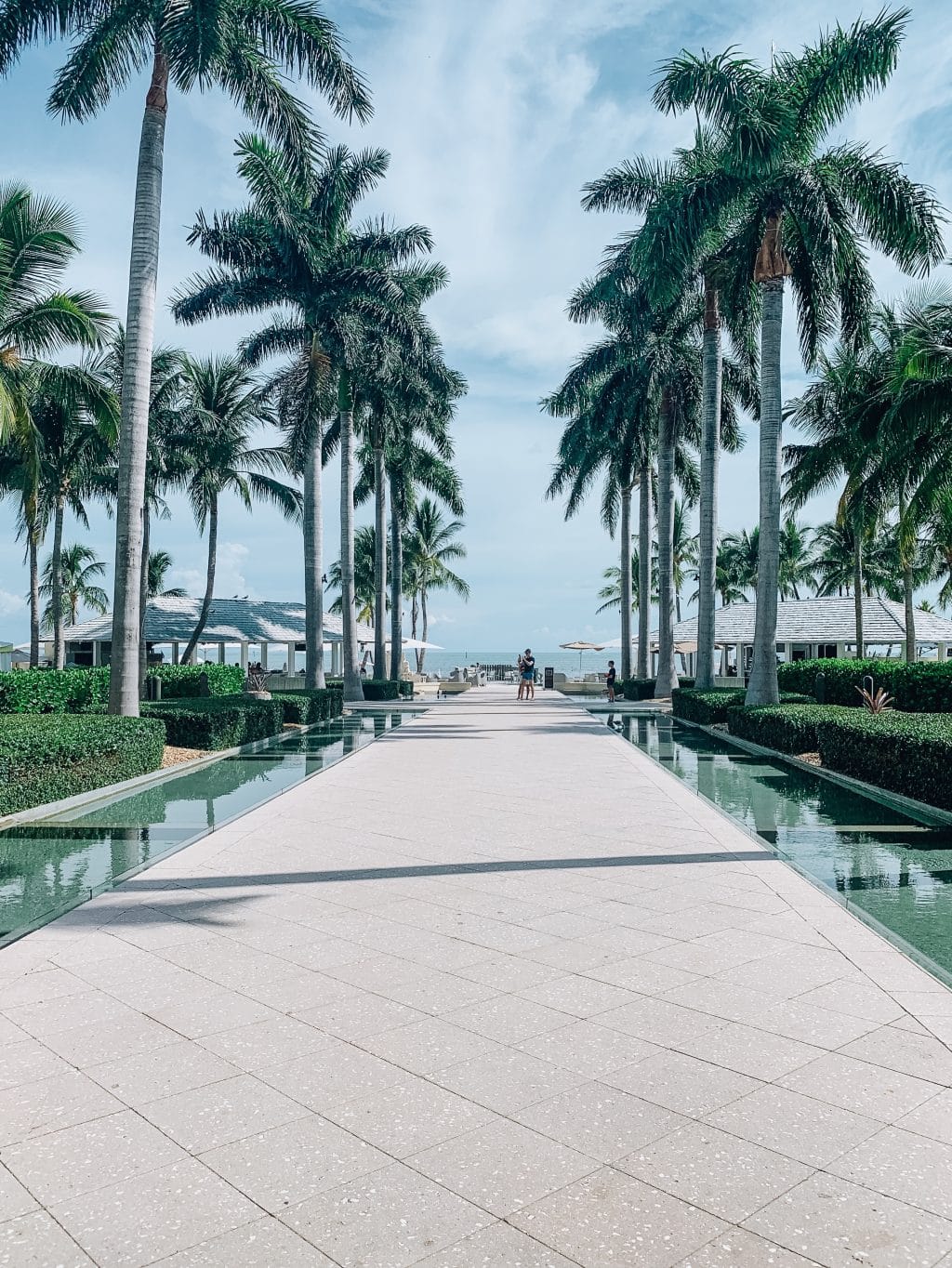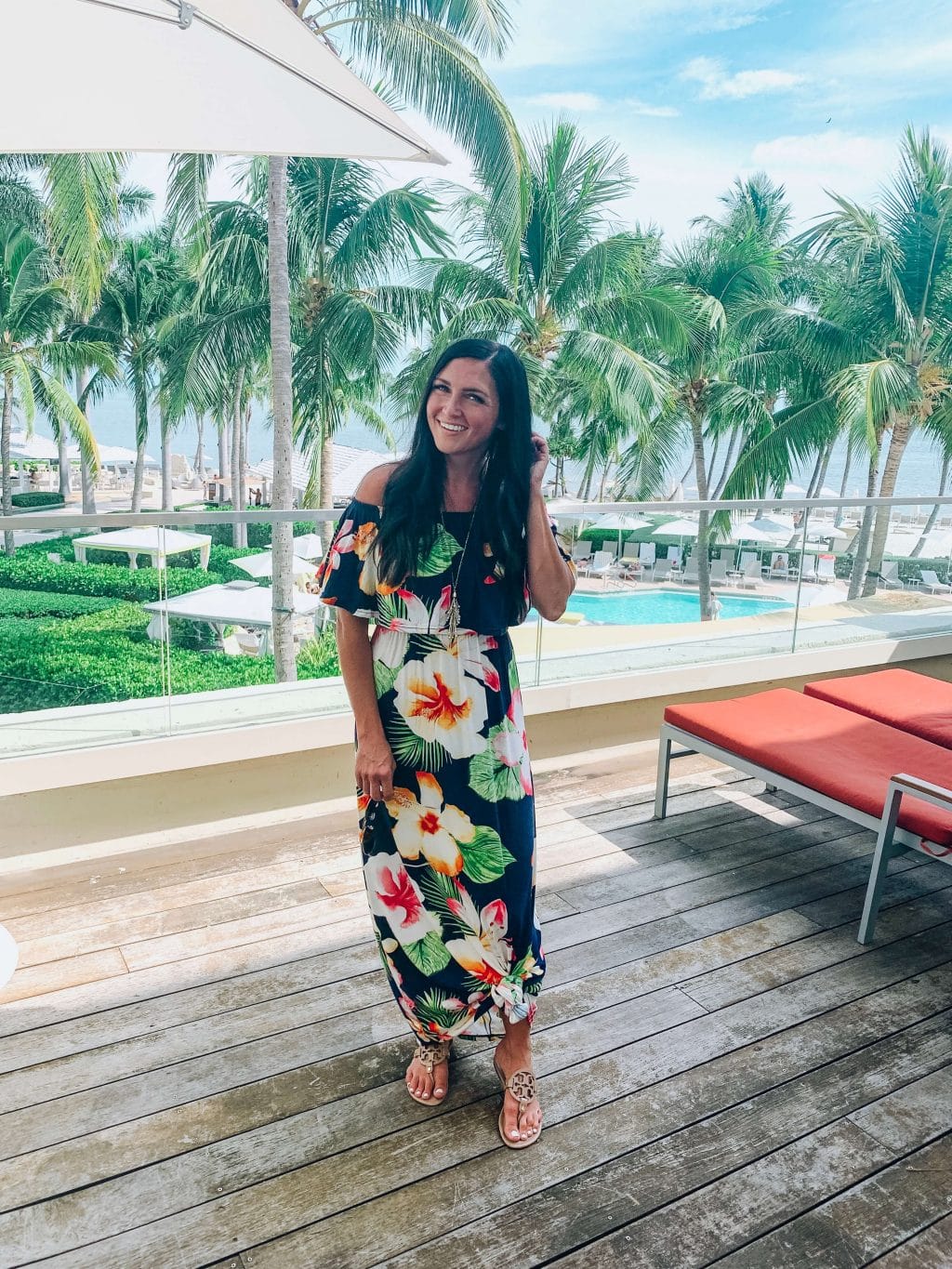 What to Eat
The food in Key West was absolutely delicious! I really wish we had a couple more days, just to eat at more places! Our first night, we were supposed to get on a ferry that takes you to the island of Sunset Key to eat at Latitudes. It has amazing reviews, but we were with a group and everyone ended up wanting to stay closer. So we ate that night at Alonzo's Oyster Bar. It's a more casual place in the marina district. I had the crab and avocado salad, which was good, but not as amazing as my other meals. BUT! You have to get the key lime martini. It was like dessert!
A&B Lobster House was one of my favorite meals of the trip. The lobster bisque was amazing, followed by some of the best scallops I've ever had. There was obviously a lot of lobster on the menu and The Hub's s lobster oscar was pretty amazing as well. The wine menu is long and the cocktails were stout.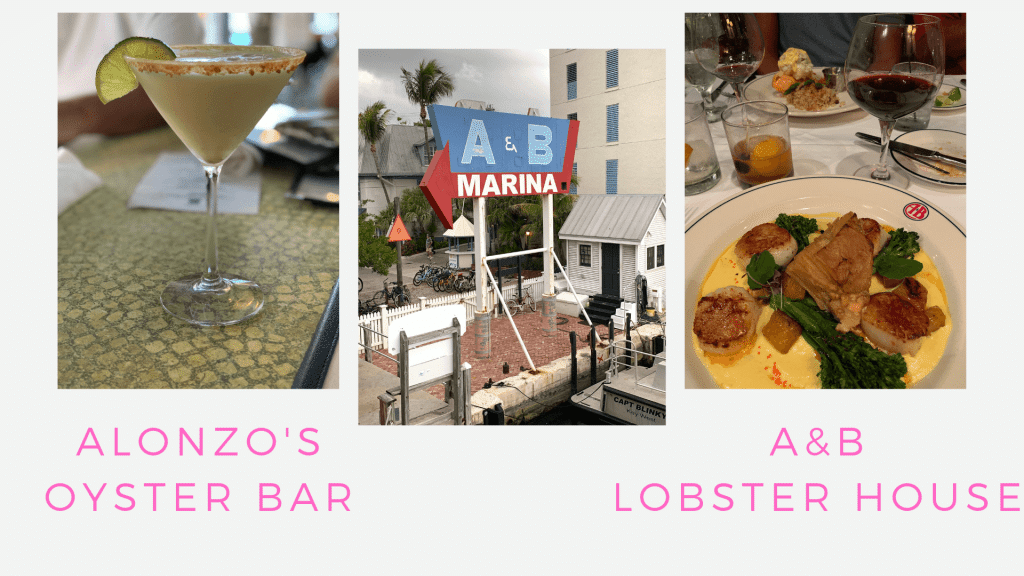 Hand's down my favorite restaurant? Blue Heaven. We went for a late breakfast and it was like walking into a tropical oasis. Even though we sat outside, the shade was plentiful and it wasn't so hot. We ate lobster benedict, lobster omelet and banana bread. I loved that the live music started while we were there, probably no later than 11am! They serve lunch and dinner as well and I would love to go back for those meals! Their Key Lime pie is said to be the best on the island. Make sure you read the back of the menu, as the location is very historic and was frequented by Ernest Hemingway.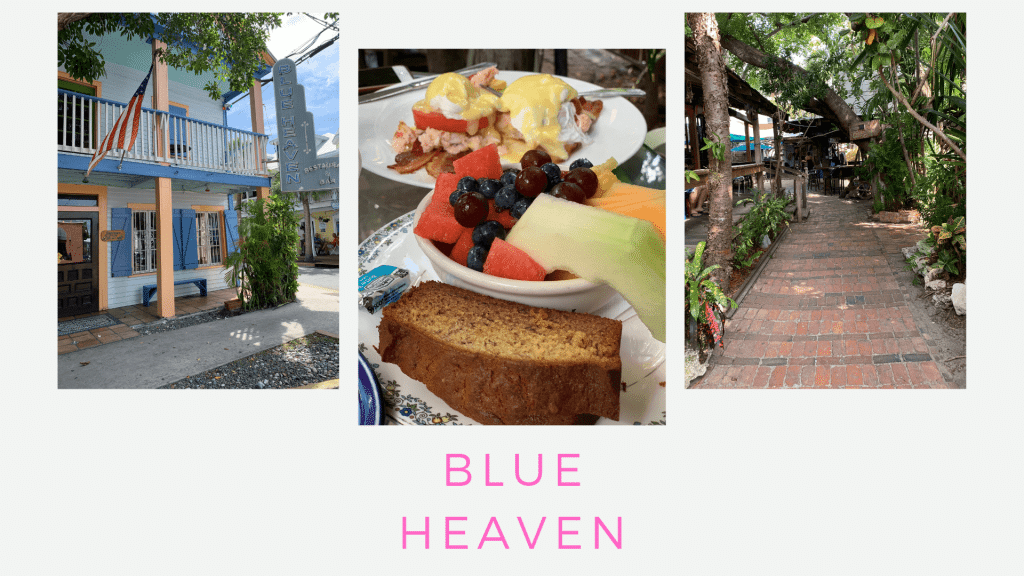 We lunched one day at Louie's Backyard. It was walking distance from our hotel and had a menu full of fresh seafood. Us girls had island cosmos and their flatbreads, which change daily. You can be seated inside the beautiful old house, or there is outdoor seating right on the ocean.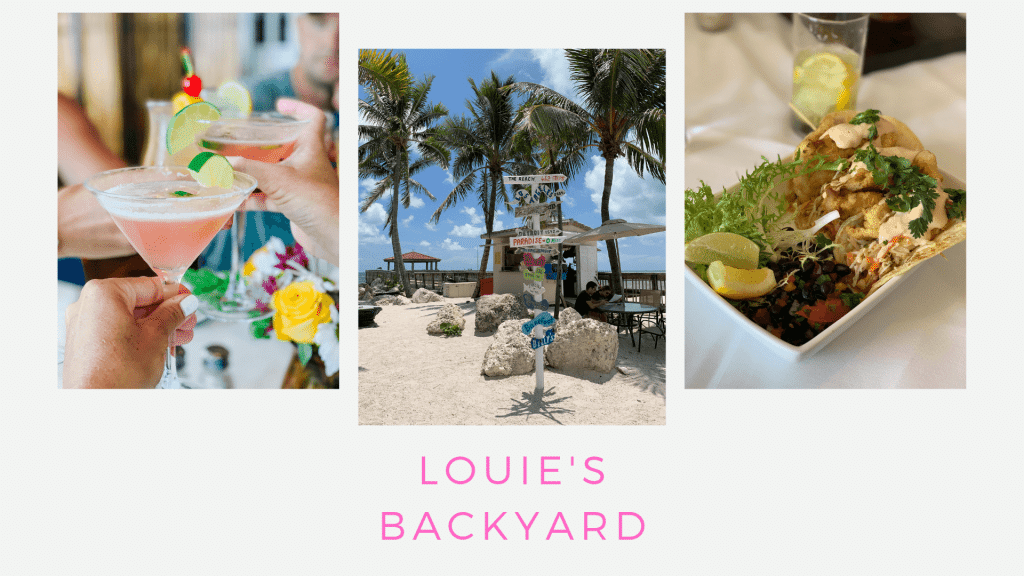 On our last morning, we decided to try out Bagatelle for brunch. The bananas foster french toast absolutely didn't disappoint! It is located on Duval street, so we went with an upstairs porch table so we could people watch!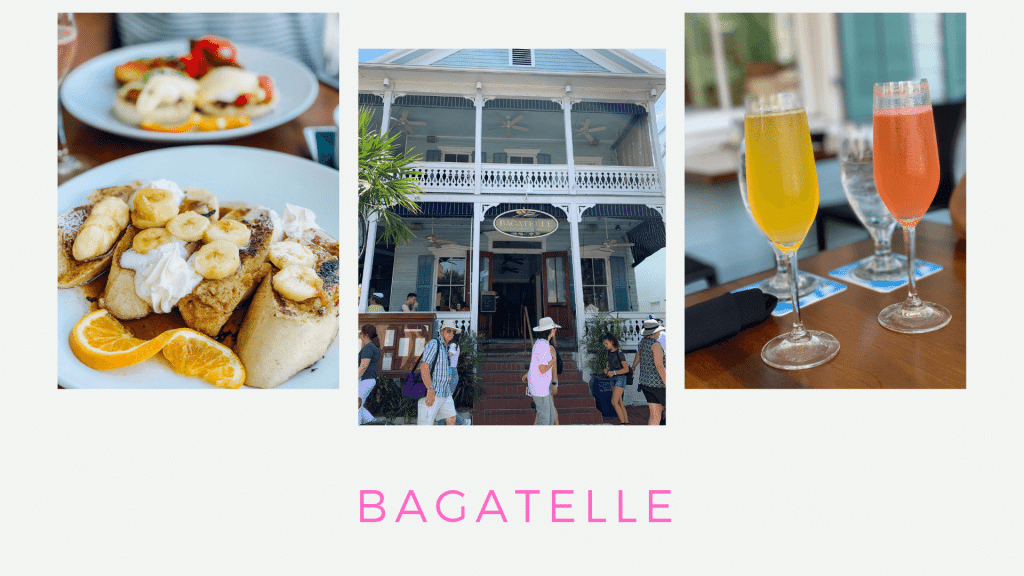 Kermit's is a great spot to grab some key lime flavor souvenirs and while you're at it, key lime pie on a stick! Just eat it quickly before it melts in the Key West heat!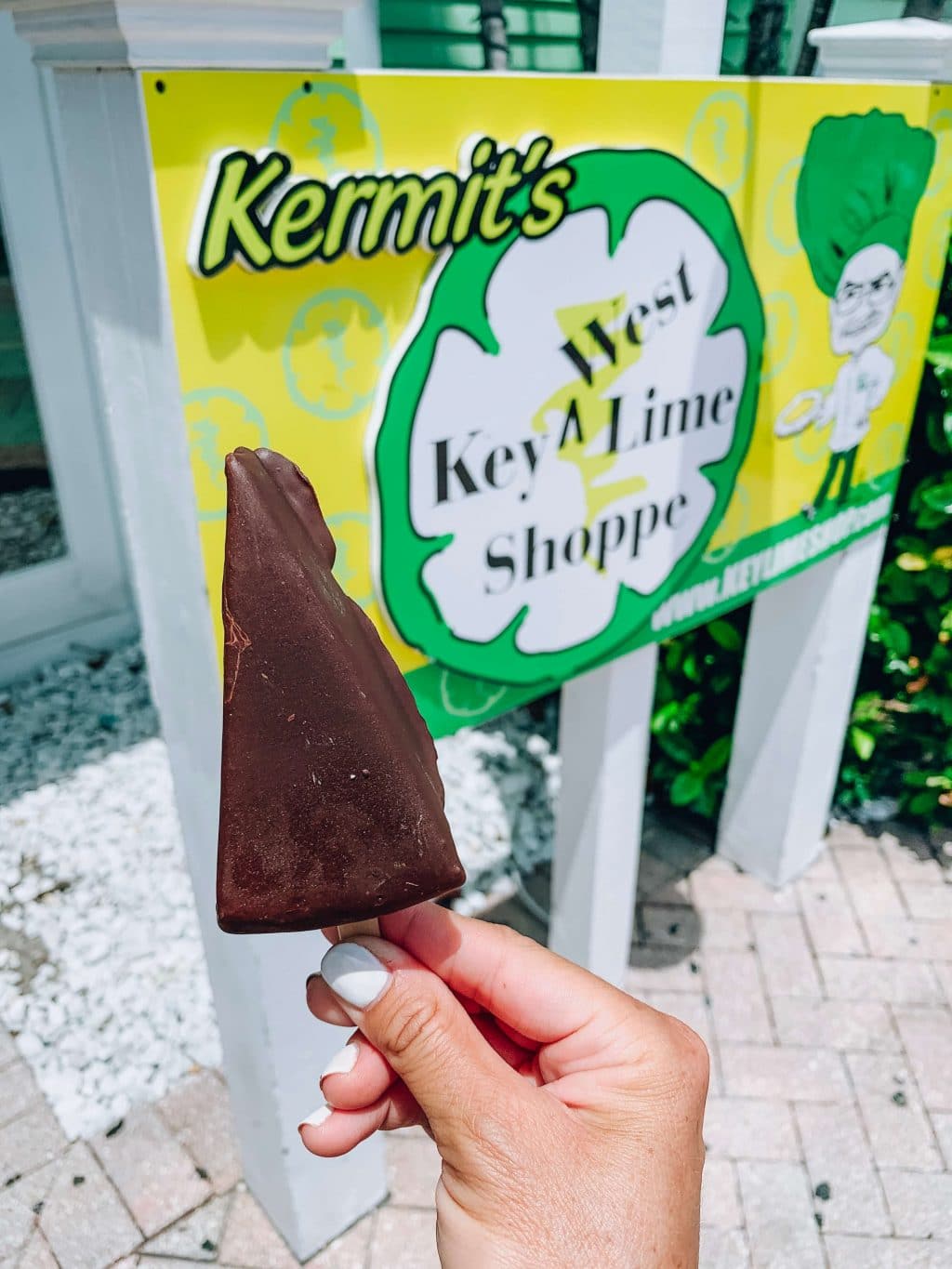 What To Do
Scooter Rental
This was our favorite activity! We rented a scooter from Hydro-Thunder and zipped around the entire island. It was easy to park and check things out quickly, since they have scooter parking on each block. It was a great way to explore the island.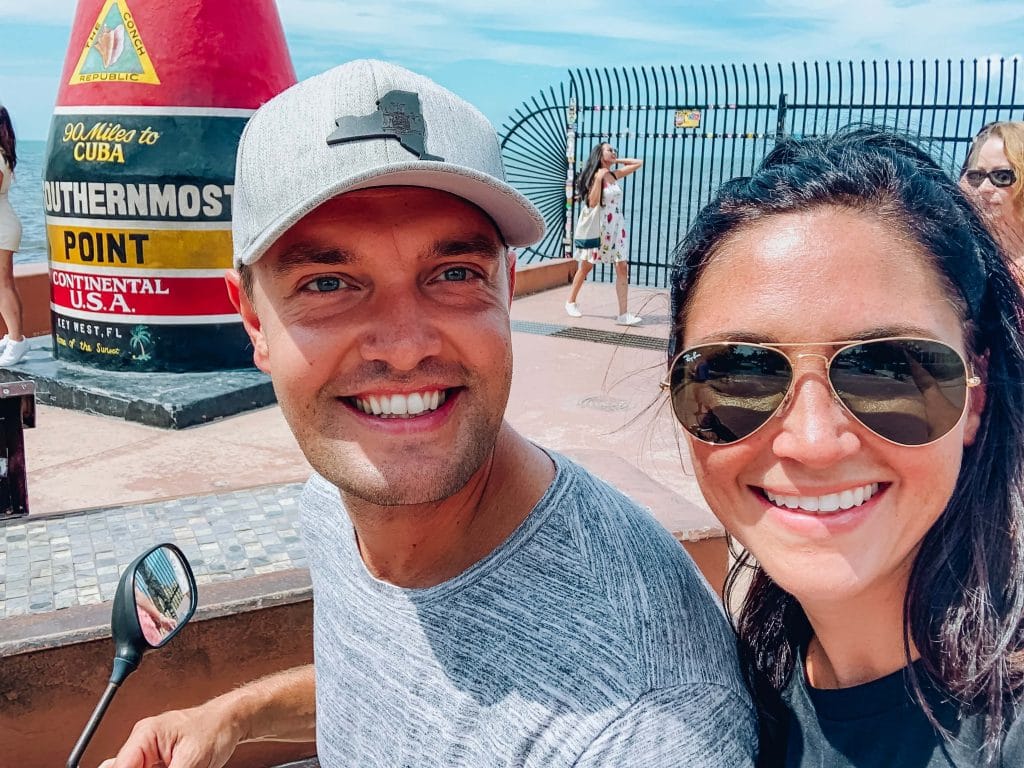 Snorkeling
The Florida reef is about an hour boat ride from Key West. It is the only living reef in the United States and third in the world! We had a private catamaran from Sebago that took us out to the reef for snorkeling. The boat ride out was so relaxing and beautiful. I'm not a great judge of this, really, because I am not a fan of being in the ocean. I did make it in, got to the reef with my flippers and it was absolutely beautiful. Then a school of fish swam by, I freaked out and got back in the boat! But the majority of our group didn't want to come back in! The Hubs did end up getting motion sick, so I would recommend taking Dramamine if you're going to go.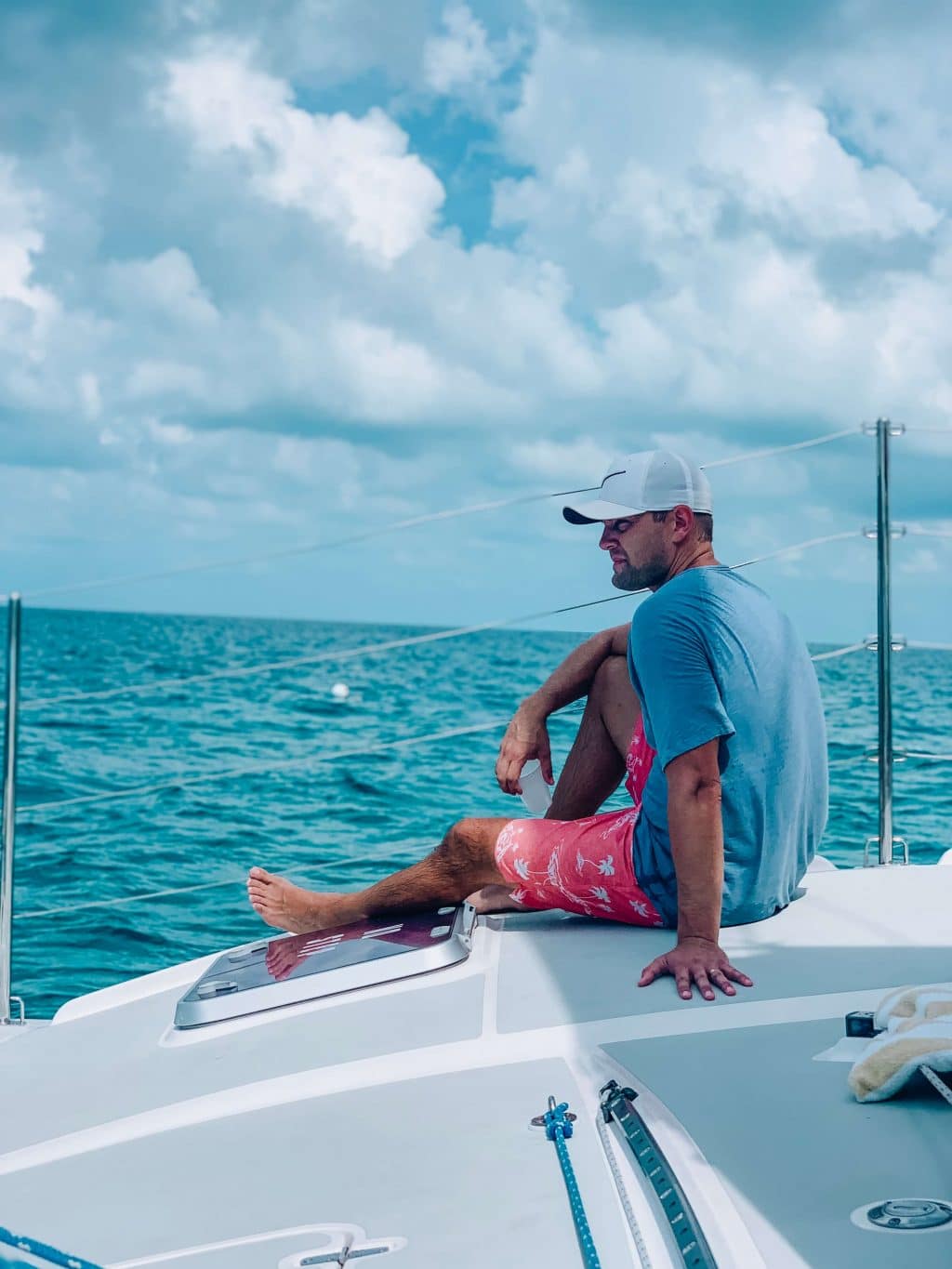 Sunset Cruise
The sunsets in Key West are incredible. Our group of about 40 people went out for about 2 hours, sipped prosecco, ate sushi and watched the sunsetting. It was a beautiful night!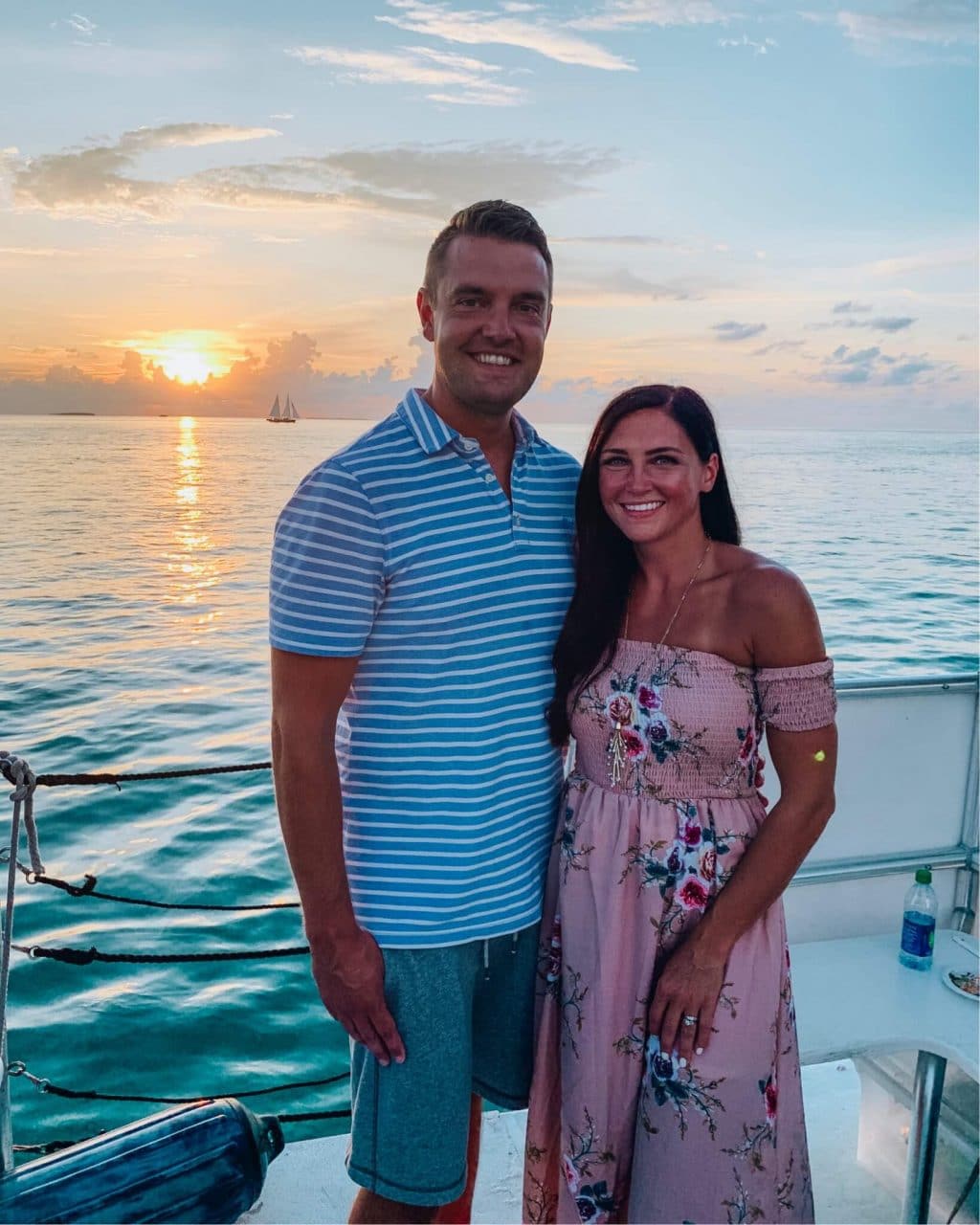 Jet Ski Tour
There was a place next to our hotel, Barefoot Billy's, that offered scooter rentals, jet ski tours and many more water activities. A bunch of people in our group did the jet ski tour and loved it!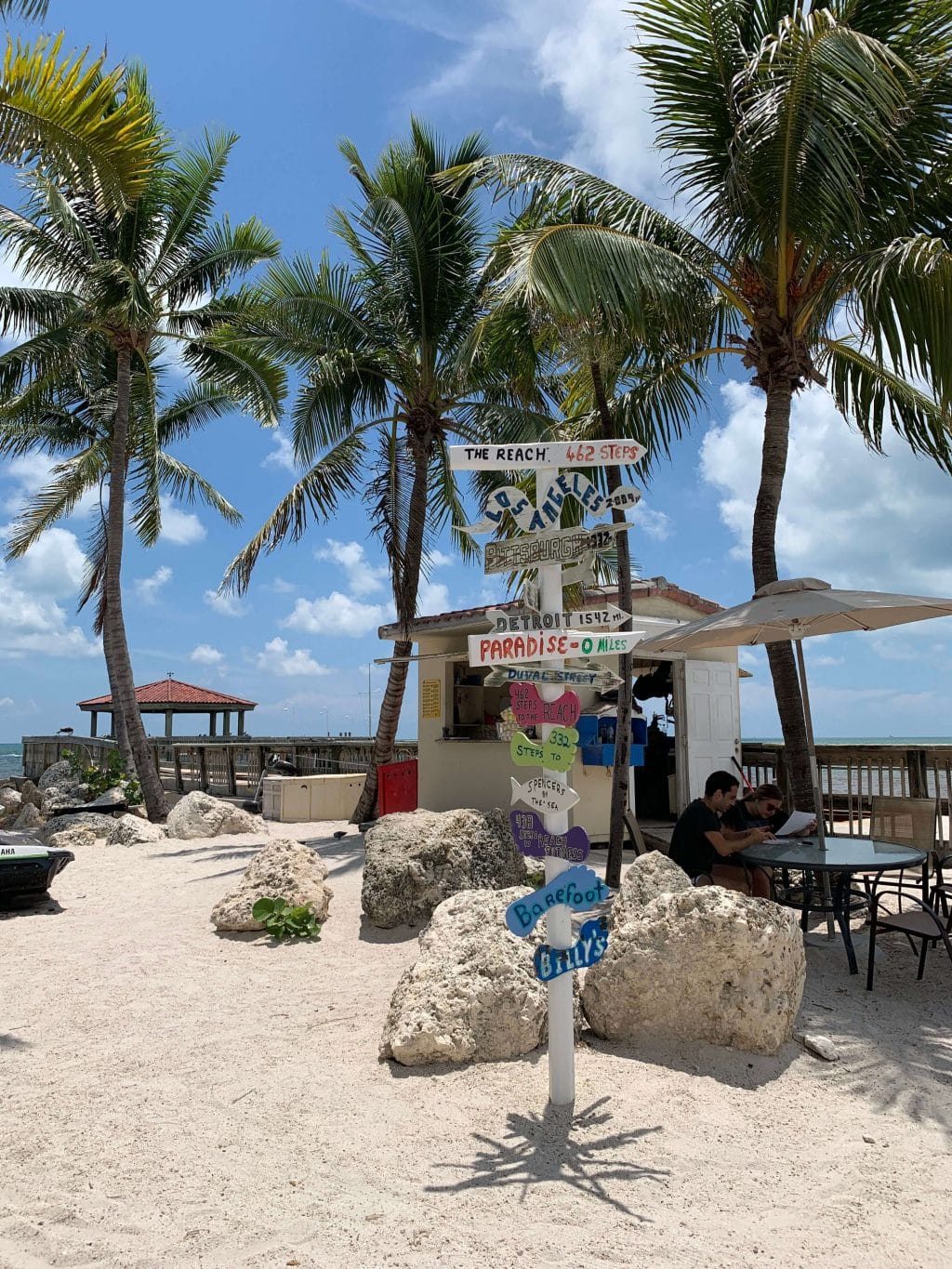 Nightlife + Duval Street
Sloppy Joe's was a spot we went each night. It's a landmark in Key West and had some seriously impressive live bands. You have to check out the Smallest Bar, just because it's hysterical that it literally has space for 2 barstools! We did fit quite a few people inside at once, though! You can find most of the nightlife, along with plenty of shops and restaurants along Duval Street in Key West.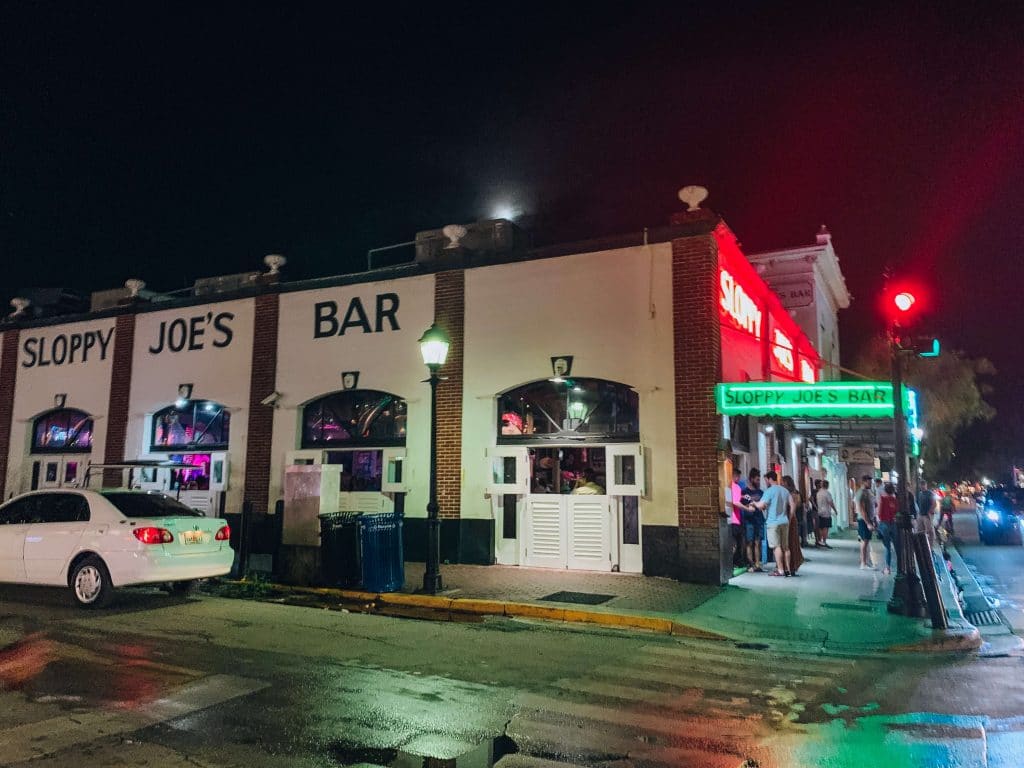 Explore The Island
You can tour Earnest Hemingway's home, visit the shipwreck museum, and of course explore the beaches. Like I mentioned before, our favorite way to do that was on a scooter! There is so much to do and a really fun spot to have a vacation!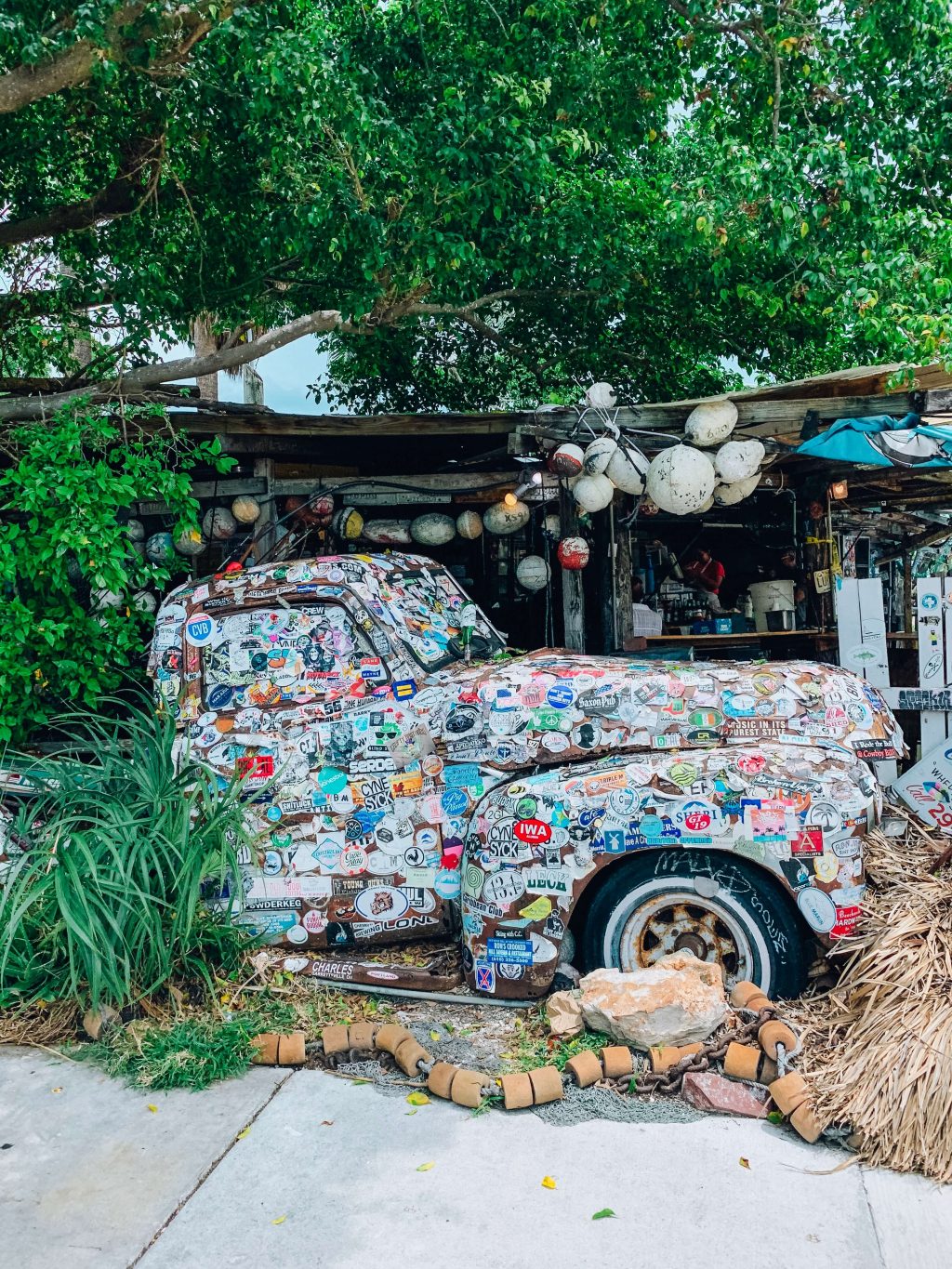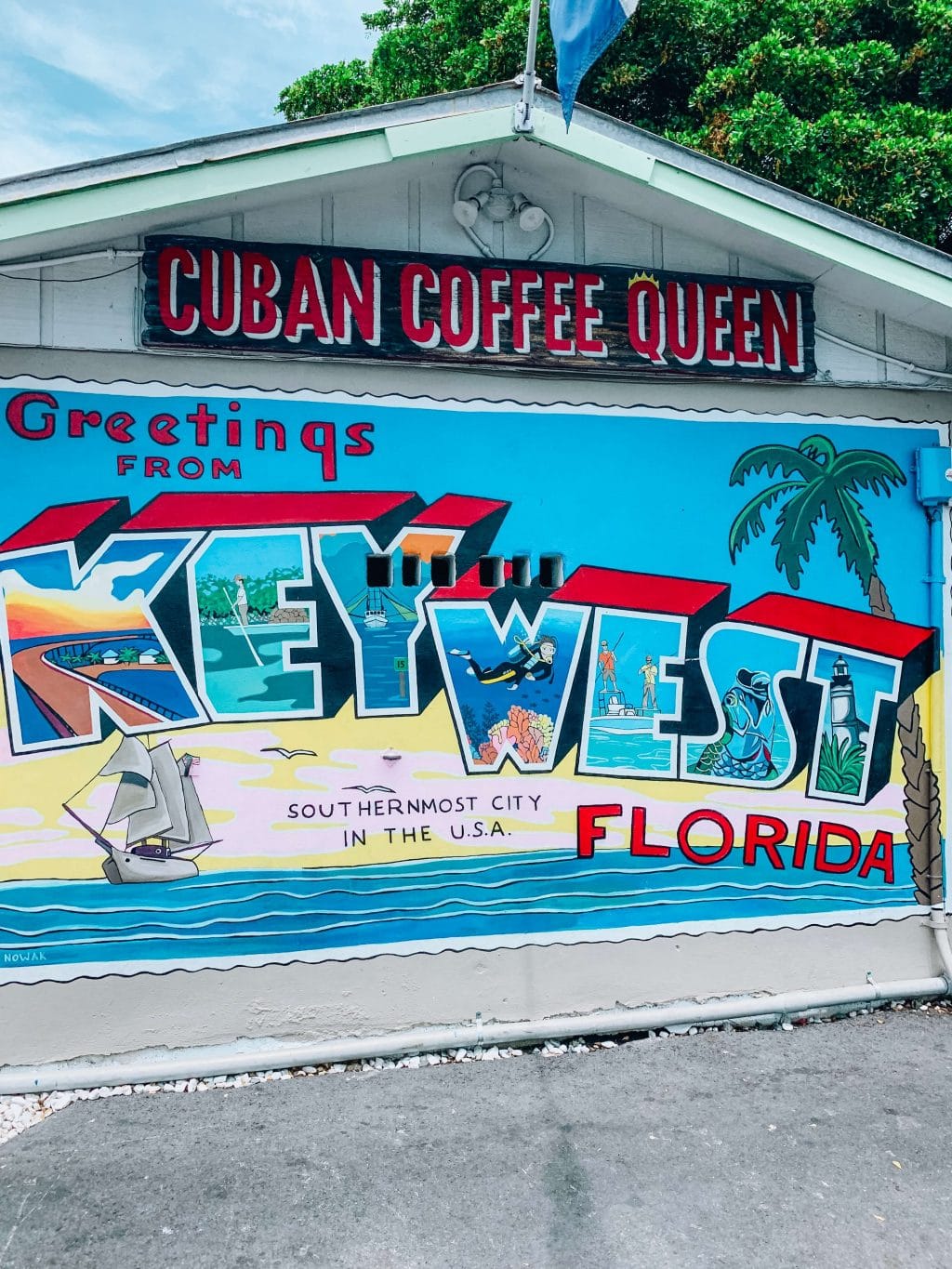 Have you ever been to Key West? What are your favorite things there?