Come on in, y'all! We've lived in this house for 1 year tomorrow and I haven't given a house tour. Mostly because there are far more empty walls than ones with stuff hanging and there are several things we still need to "finish" decorating. We did just paint some walls and are getting a little braver with hanging things. I hope we get rugs, curtains and all those things we still need in the near future. Until then, here's a little Christmas tour, starting with my DIY alphabet wreaths.


This my be my favorite room in the house. Mostly because it's almost always clean. We had an artificial tree from when we were in temporary living last year, so we set it up in this sitting room, along with our "rustic chic" decorations. I call it my tree, because the hubs hates most of the ornaments on it. There is a leopard high heel somewhere…


I love Willow Tree and this nativity that we got as a wedding gift is one of my favorite Christmas things. The peace marquee is from Target. I know they have a joy one this year! The snowman and tree (I don't see the exact one) are from Pier One.


Just found this cute bag at TjMaxx last week!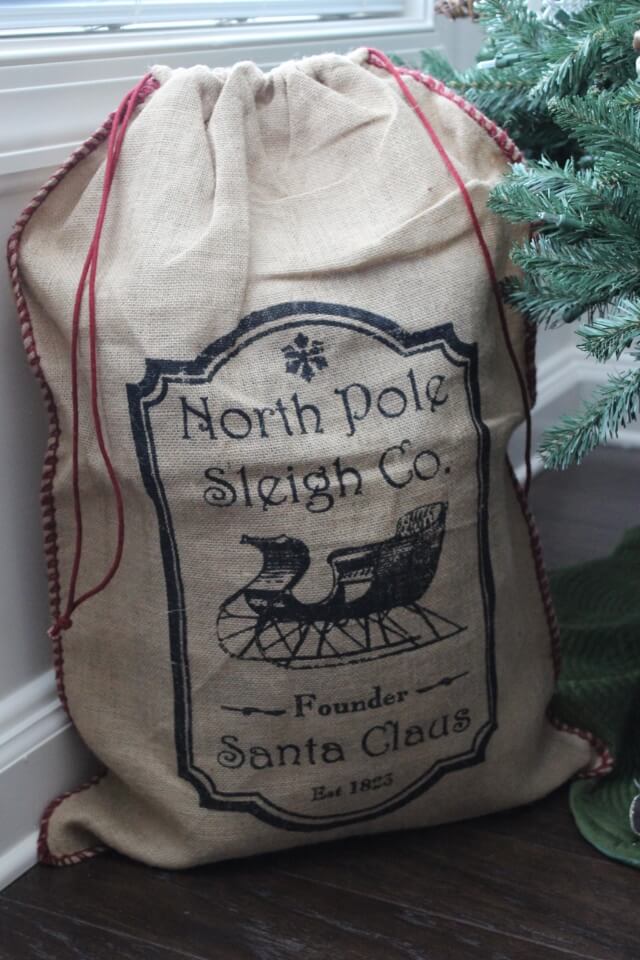 My sis made me these wine bottles for the "winter wonderland" decor in the dining room.


The Wallace Silver Bells are a family tradition. My grandma has given my Mom and Aunt one every year and now my Mom gives them to us girls. They have a different pattern each year and are just so pretty.


Remember the empty walls? Well, one of them got put to good use with a Christmas card tree.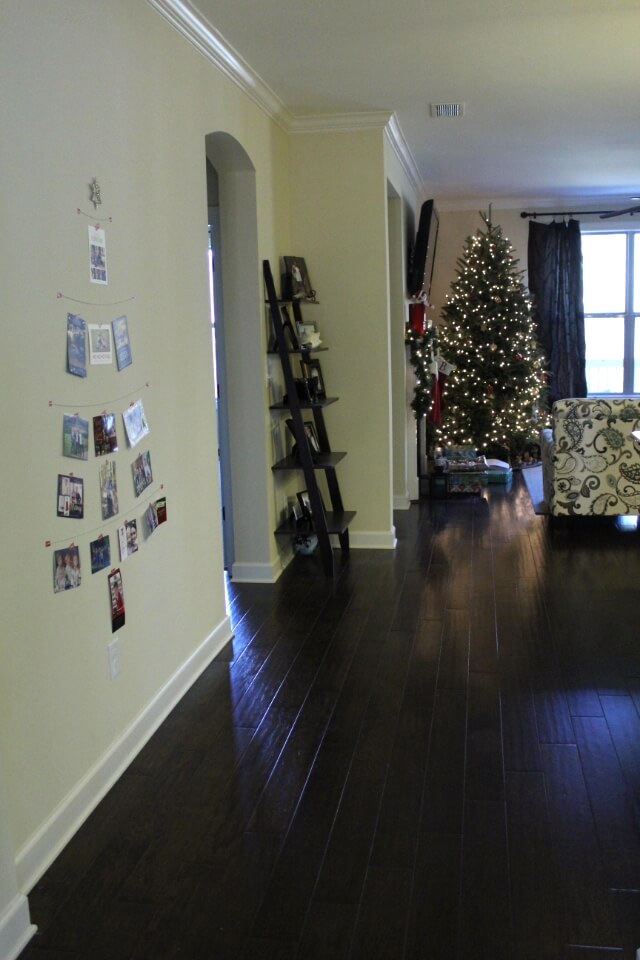 Some twine, washi tape and a gold star make for a cute card display. It's even more full now as we've gotten several more cards in the mail. I love doing something different with the cards each year, but I may have to repeat this one!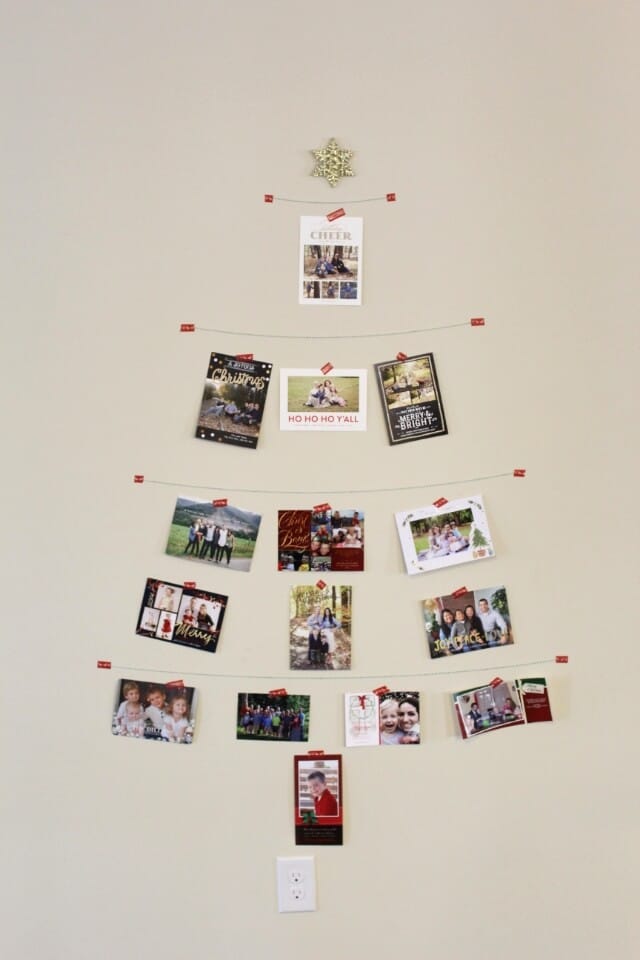 We got a huge, real tree from the local farmers market. It smells so good! The living room is classic Christmas decor, including initial stockings and Danbury Mint ornaments that the hubs family gives to us every year. They're a different pattern each year and are gorgeous!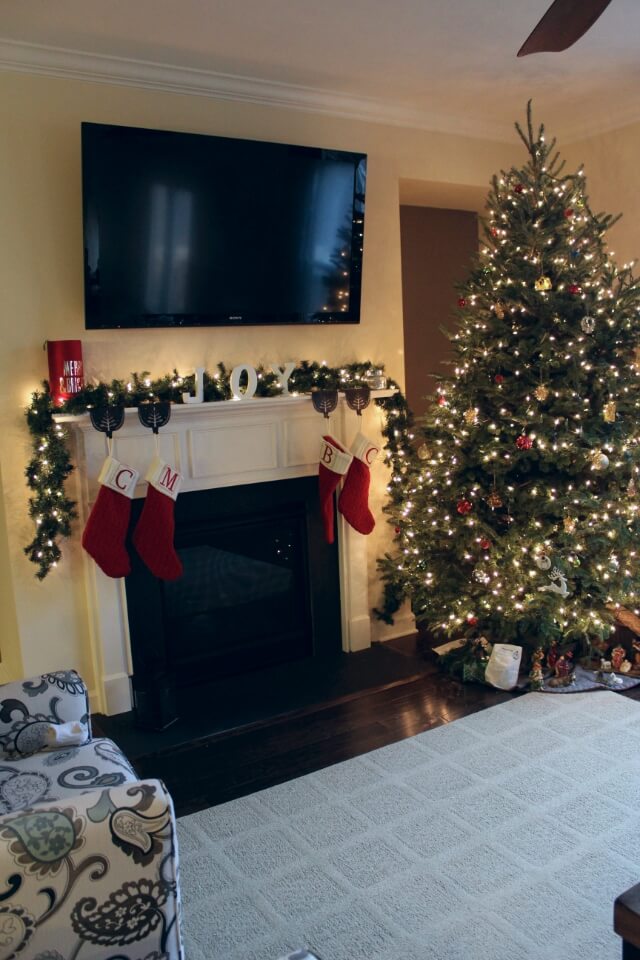 The last tree is upstairs. This one is the one we bought the year we got married. It's just barely 6ft tall and I had to string some extra lights around a burned out section. But, it has all the fun, colorful ornaments and ones the boys have made. I hung paper snowflakes above it and Callan thinks it's straight out of the movie Frozen.


That's all folks! I think I will regret putting up all these trees come January, but for now, I'm loving Christmas everywhere!