It's hard to even know where to start when it comes to wrapping up our amazing Kissimmee, Florida vacation! The boys have all said it was their favorite vacation ever and I think it will forever be one that's tough to beat!
We had already planned to partner with Reunion Resort and Experience Kissimmee on a trip to explore what Kissimmee has to offer. With Disney being something the boys wanted to do, we decided to add on 3 days to our trip. This turned out to be absolutely perfect, as we got to do the traditional theme parks, but spread them out throughout the week with other very magical adventures. Let me tell you all about them!
Reunion Resort
I'm going to start by sharing the details of our amazing stay at Reunion Resort! We've always enjoyed staying in a house on vacation and this last year has made that much more desirable for many people. For us, it's far easier with our family, as kids can sleep while you're up getting ready and you can save a bunch of money in food costs. We did a grocery store haul on our way in and ate plenty of meals at the house.
And oh the house! You can see a whole tour in my Instagram highlights under "Kissimmee", but Fairway North Shore is an absolutely gorgeous home. It has 4 bedrooms, 4 bathrooms, a pool, outdoor grill, fireplace and eating area and decks galore. The view of the golf course is icing on the cake! We spent a whole day hanging out at the house, swimming in the pool and recovering from a Disney day. I also was able to enjoy my morning coffee on the deck with some quiet time, which is essential to my sanity!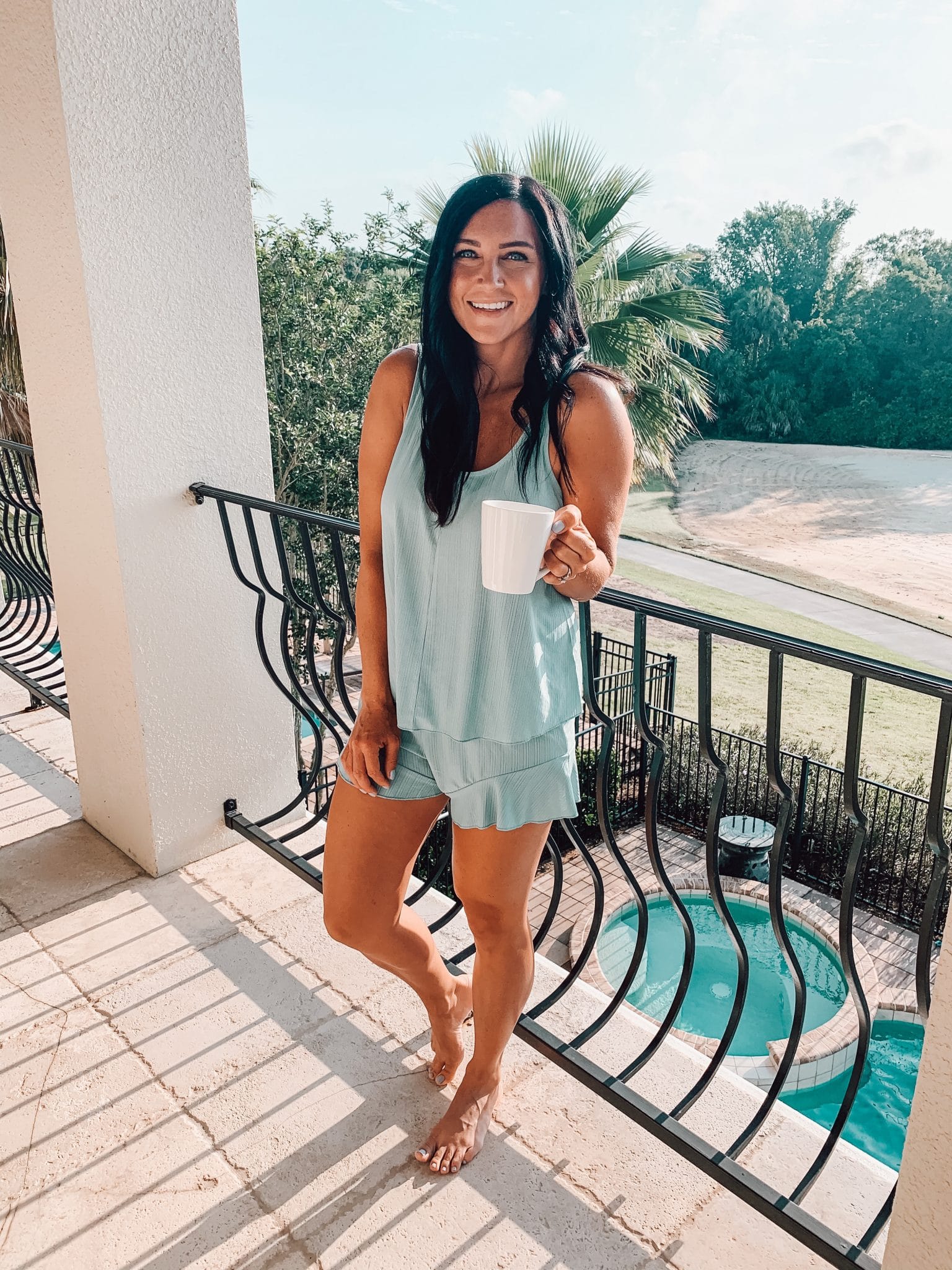 We got a golf cart at check-in and barely drove our car the whole time. The boys love golf carts to begin with and being able to drive them to our destinations was so convenient. We drove to a couple onsite restaurants – breakfast on the patio at The Clubhouse and dinner at Traditions. The food at both places was delicious and we got to enjoy live music while we ate dinner. Reunion is known for their golf courses, so we couldn't pass up golf lessons from the pros! The boys got so many great tips from the golf pro teaching them and it was an experience that opened their eyes to more sports than they already play.
Reunion Resort Waterpark
Another amazing thing about Reunion Resort, is their waterpark. Included in your home rental, is access to this 5 acre paradise, with a huge kid area, a lazy river, waterslides and plenty of lounge space to relax. You can also splurge on a cabana for the day, which I highly recommend! Mixing in this type of relaxation in an otherwise busy vacation is literally brilliant. It was really nice to have this day after a full day of travel. The boys went down the slides on repeat and The Hubs and I were able to kick up our feet for a bit.
Discovery Cove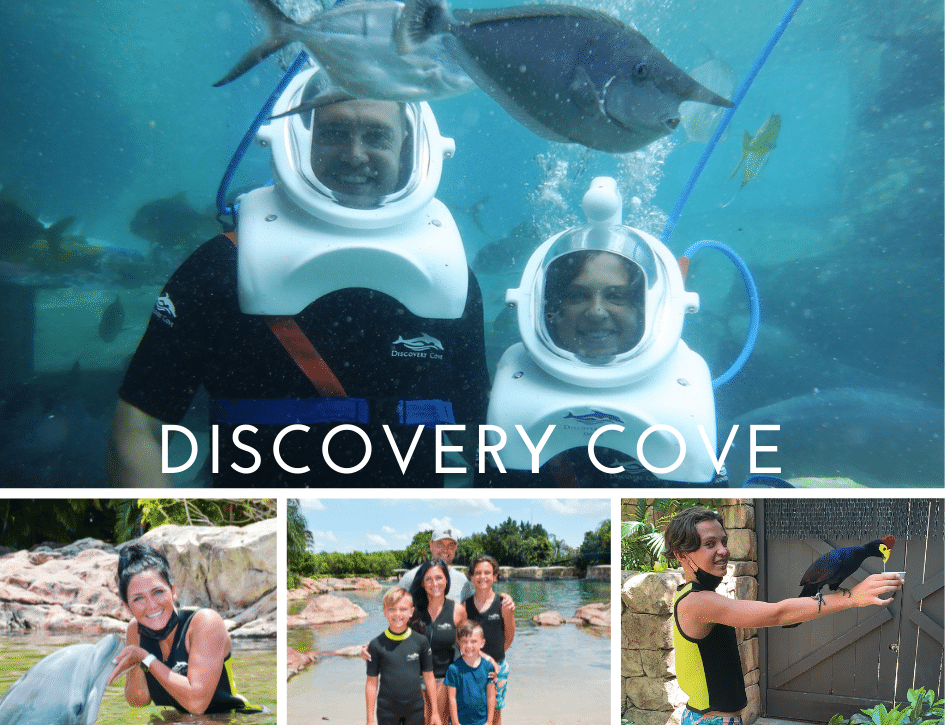 Discovery Cove is an all-inclusive day resort that we had the most incredible time visiting. We swam with dolphins (which was mind blowing!), snorkeled with sting rays and tropical fish, fed exotic birds and relaxed on sandy beaches. The big boys did an underwater walking tour, SeaVenture, that let them come eye to eye with sharks and be surrounded by fish. There is something for everyone in the family and we loved floating all together along the wind-away river. Your day includes full breakfast and lunch, unlimited snacks throughout the day and my boys probably wiped the bottomless slushie machines out! We had a cabana that overlooked the dolphins, so we could see them while we relaxed in our hammock and the boys dug in the sand. We were wowed by how gorgeous the entire property is and you feel like you're on a tropical island. It was absolutely a bucket list kind of day!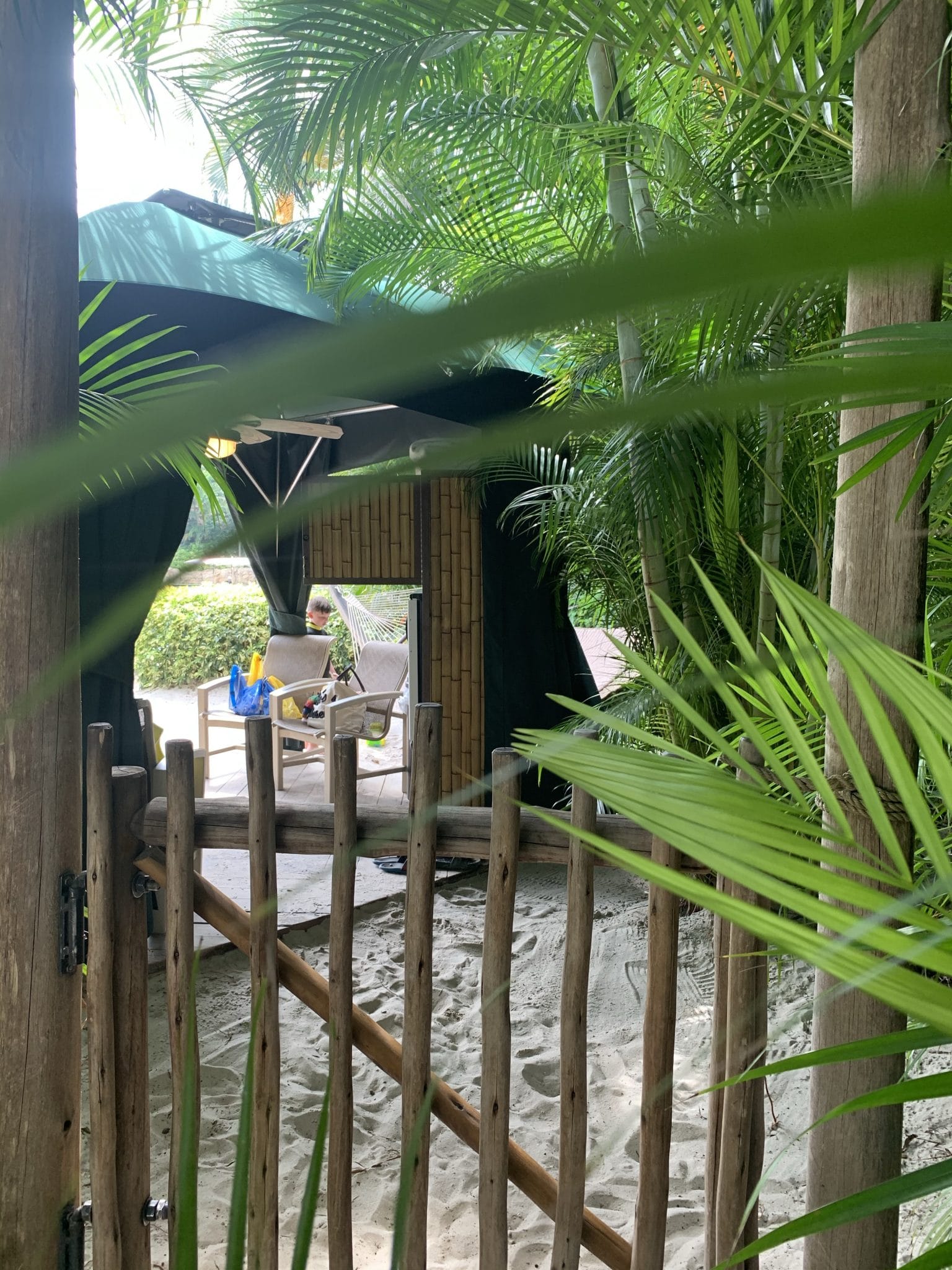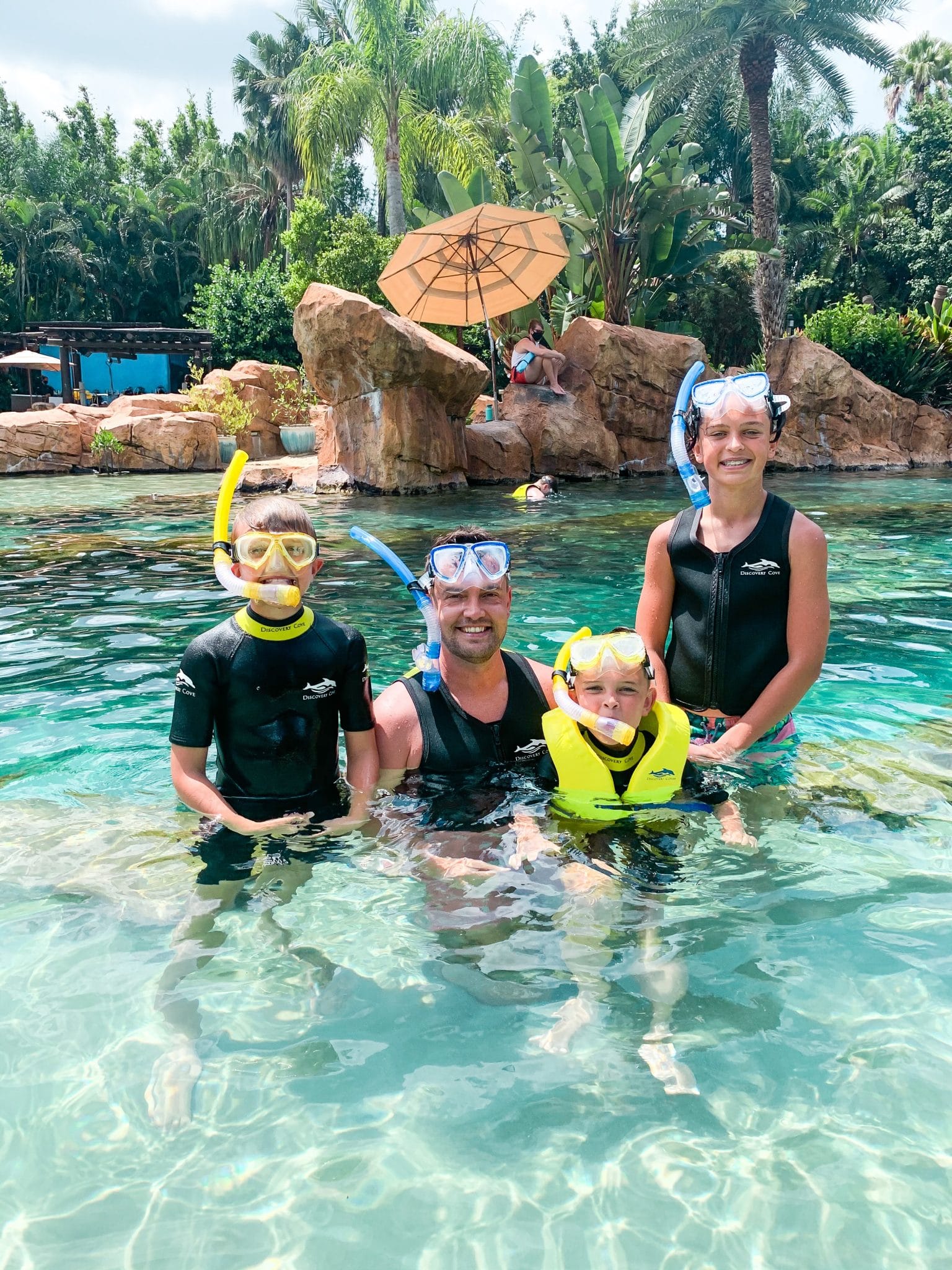 Lucky for you, Discovery Cove is running a social media contest now through June 25. The winner gets a trip for 4 to Discovery Cove with a dolphin swim and private cabana, hotel accommodations, $2,000 Visa gift card, and more! Check here for more details on how to enter. Trust me, it's worth it! I had a friend of mine tell me that her adult boys talk about their trip to Discovery Cove, nearly 20 years ago, as their favorite family memory. I am sure we will be saying the same thing in 20 years!
Orlando Tree Trek
The Orland Tree Trek adventure park is very close to Reunion Resort and was such a rush. There are multiple courses, including a kids course, making it great for all ages. We didn't think Lincoln was going to be able to go, but when we got there, they said he was tall enough! He and I did the kids course, while The Hubs and big boys did the adult course. We met at the end for a massive zip line and it was an absolute blast! Did you know that these courses are an amazing workout? My watch was calculating the massive amount of calories I burned!
Disney World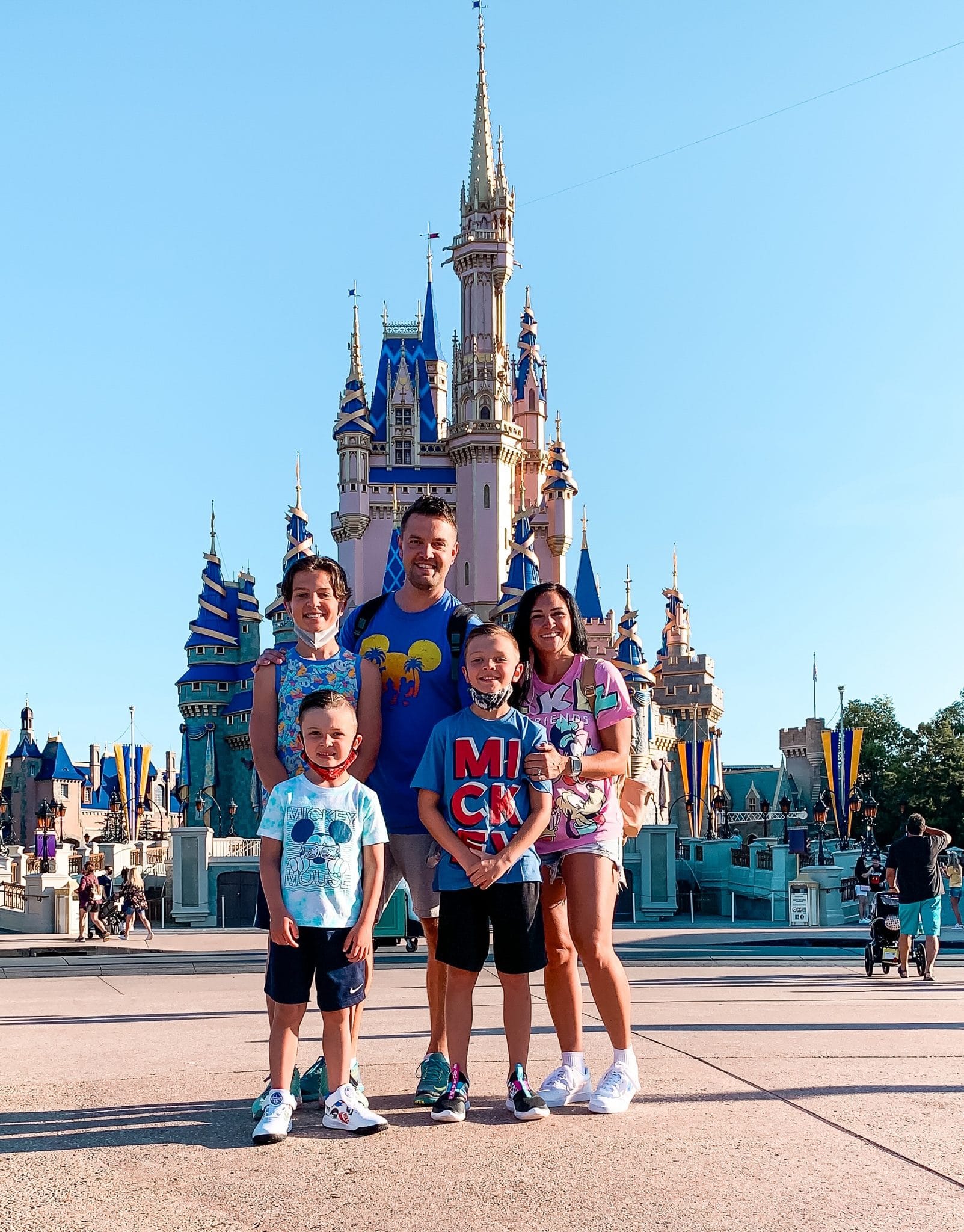 We're big Disney fan and have been many times over the last 15 years of our little family. This trip was different than any we've ever done, mostly due to the pandemic restrictions, but also staying off property. I can tell you that I can't imagine doing it any other way! We felt very comfortable in our own car, eating most meals at our house and spacing out the days with more relaxing, vacation activities. I didn't come home exhausted, making the way we did it this trip the perfect mix.
The parks we chose were Magic Kingdom, Hollywood Studios and Animal Kingdom. This was the first time our whole family could ride everything together and that was the best! We had no stroller, walked 50 miles in the week and loved it all. Here are some of my tips for the current Disney environment.
We arrived about 30 minutes before park opening each day. We didn't have to wait to get in and went straight to our top rides. Our top rides were all popular ones: Magic Kingdom: Splash Mountain, 7 Dwarfs Mine Train, Space Mountain. Hollywood Studios: Slinky Dog, Tower of Terror, Rockin' Roller Coaster. Animal Kingdom: Avatar Flight of Passage, Safari, Expedition Everest. The longest we waited for anything was 50 minutes and we went on many things more than once.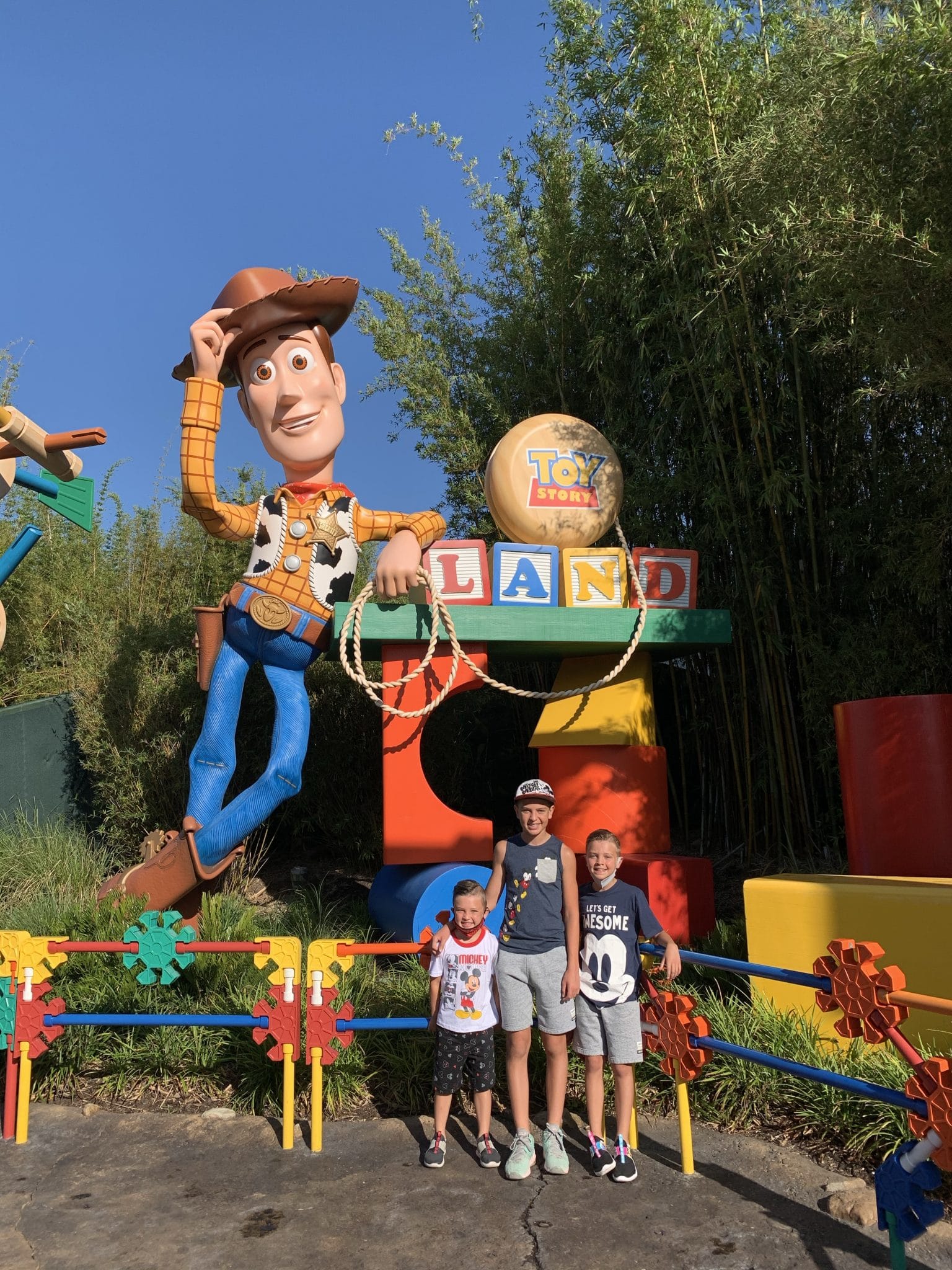 Disney has done an excellent job shifting lines and spacing people out. The only time we really felt like we were in crowds was the first day we went to get lunch. Even though you order on the app, there was a line to get in the restaurant for your food. My suggestion is to place your order while you're in line for a ride, the select the "I'm here" option as you walk to the restaurant. Your meal will probably be ready when you get there! My tip is to eat a big breakfast before you leave your house, then wait until 1:30-2 for lunch. You can bring some snacks into the park to hold you over if you need to.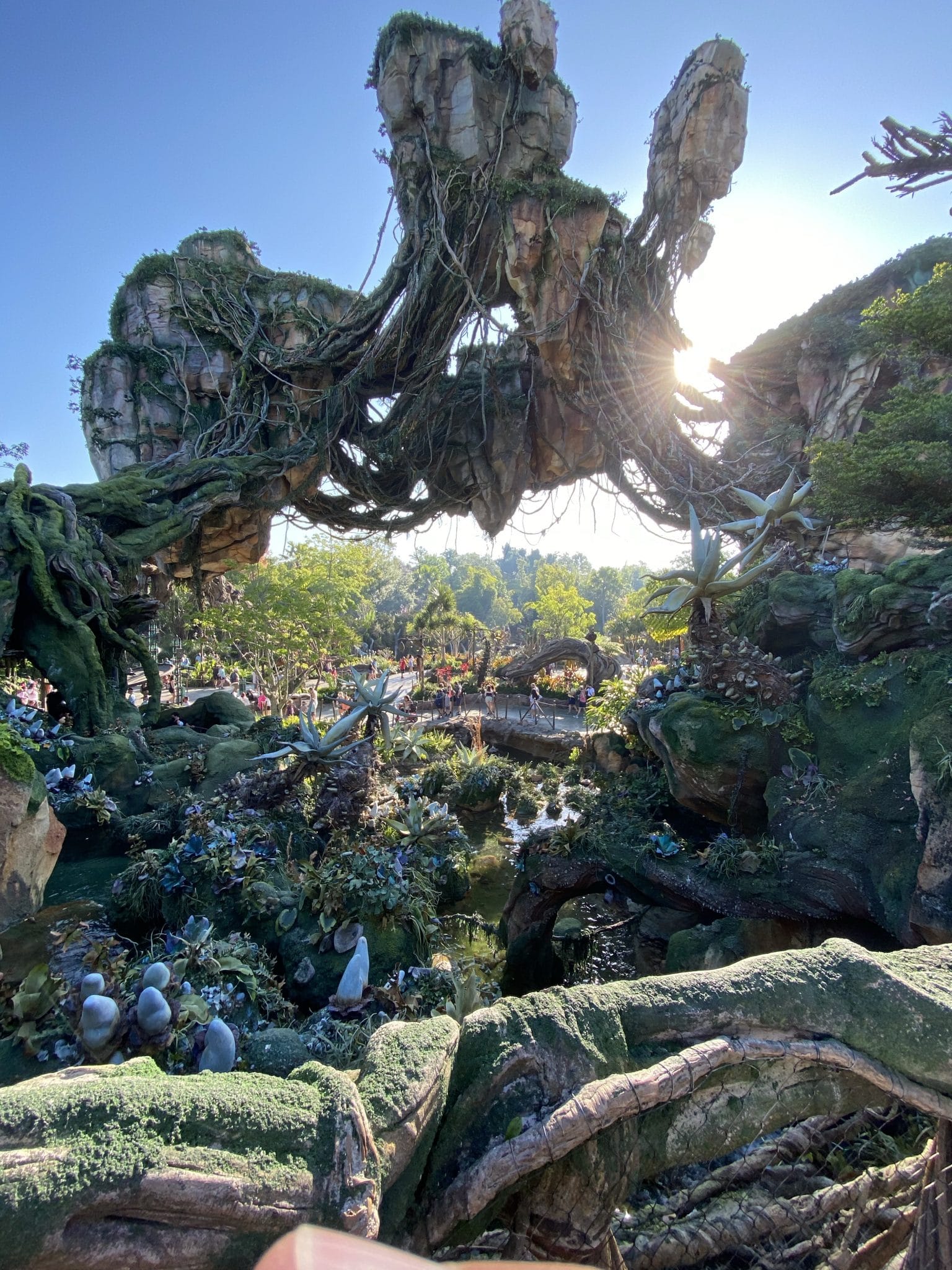 Get a Star Wars Boarding Pass
At 7am, the day of your park reservation, log into your Disney app and get a boarding pass for Rise of the Resistance. These sometimes go in seconds, so get set early and grab your pass. It is an incredible ride!
Seriously waiting for that was like waiting for a ride! It's in so few areas that it gets really busy where you can get it. My suggestion? Get the boozy version with coconut rum at Tamu Tamu in Animal Kingdom!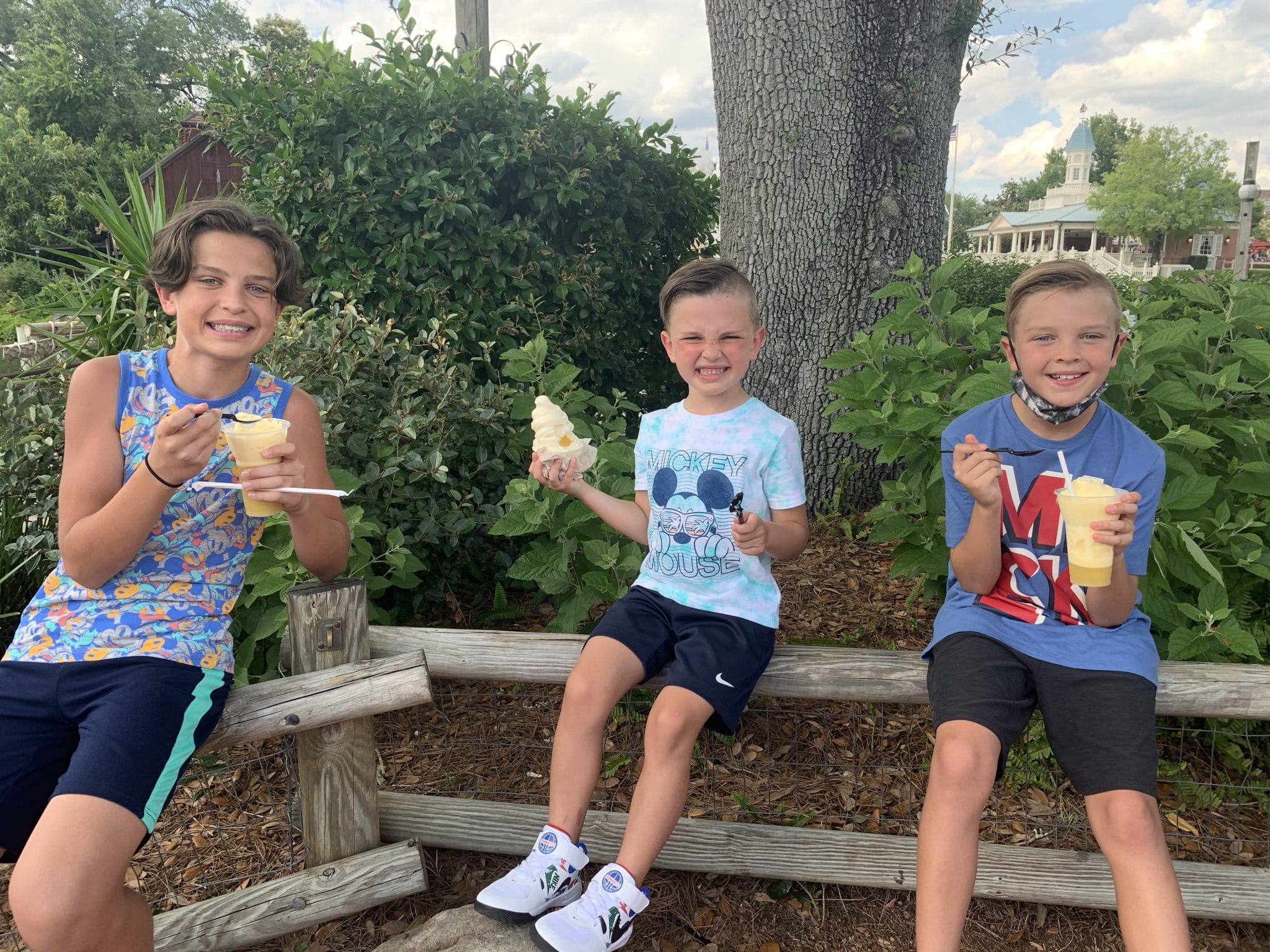 Mask wearing is required, enforced and there is no way around it. We knew this going in, but saw many people told to put their mask up over their nose. Honestly, it was a bit difficult to wear them all day, but this is coming from someone who doesn't go anywhere to require all day mask wearing. You can take them off for a photo, or to eat, but that has to be while stationary and away from others. Don't plan to eat or drink in ride lines, either. We got masks that were pretty comfortable and breathable and took extras in case someone dropped theirs or got it dirty.
If you have a Kissimmee or Disney trip in your future, I hope this post encourages you to add some fun to your itinerary! If not, save this post for when you're ready to plan an amazing family vacation!