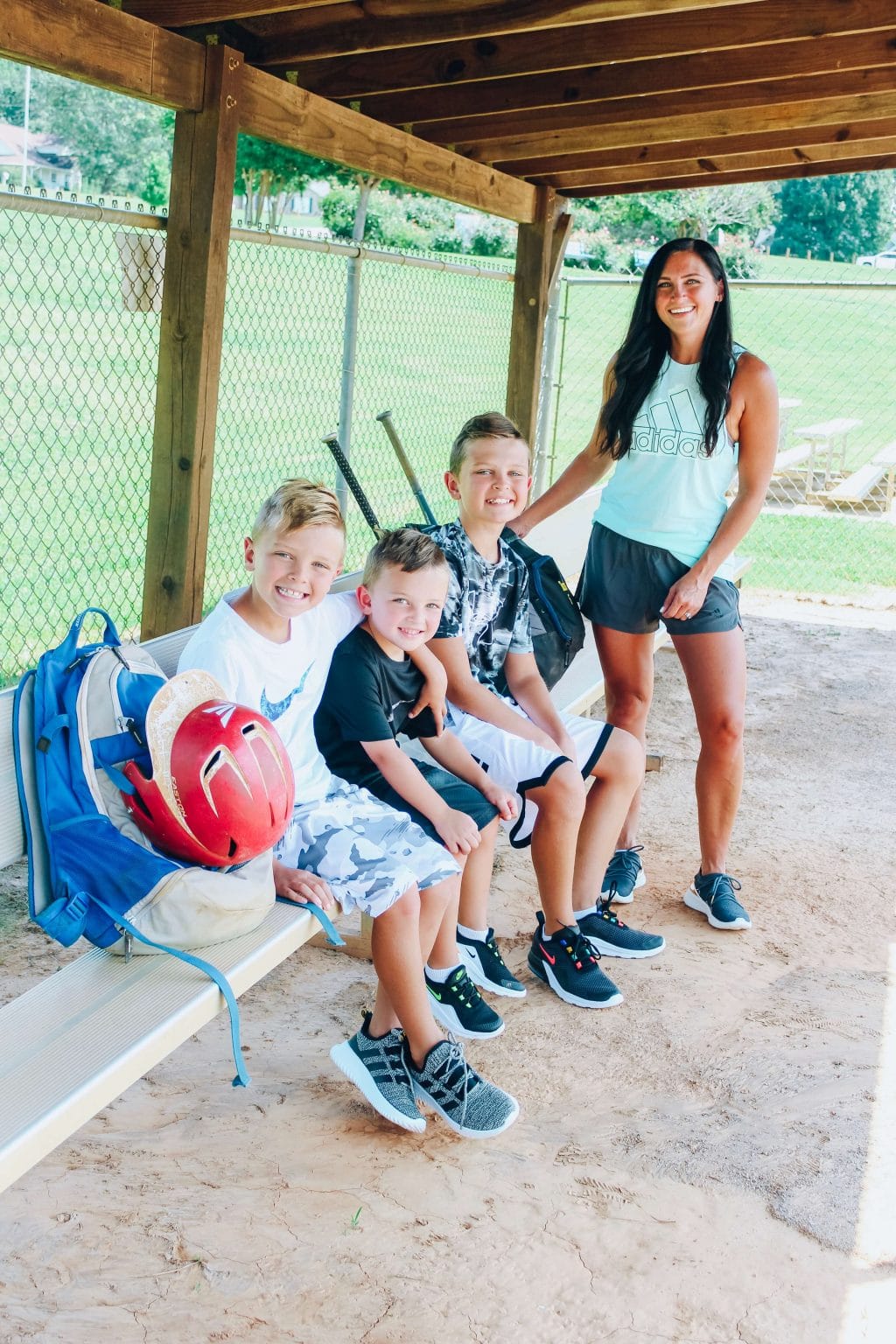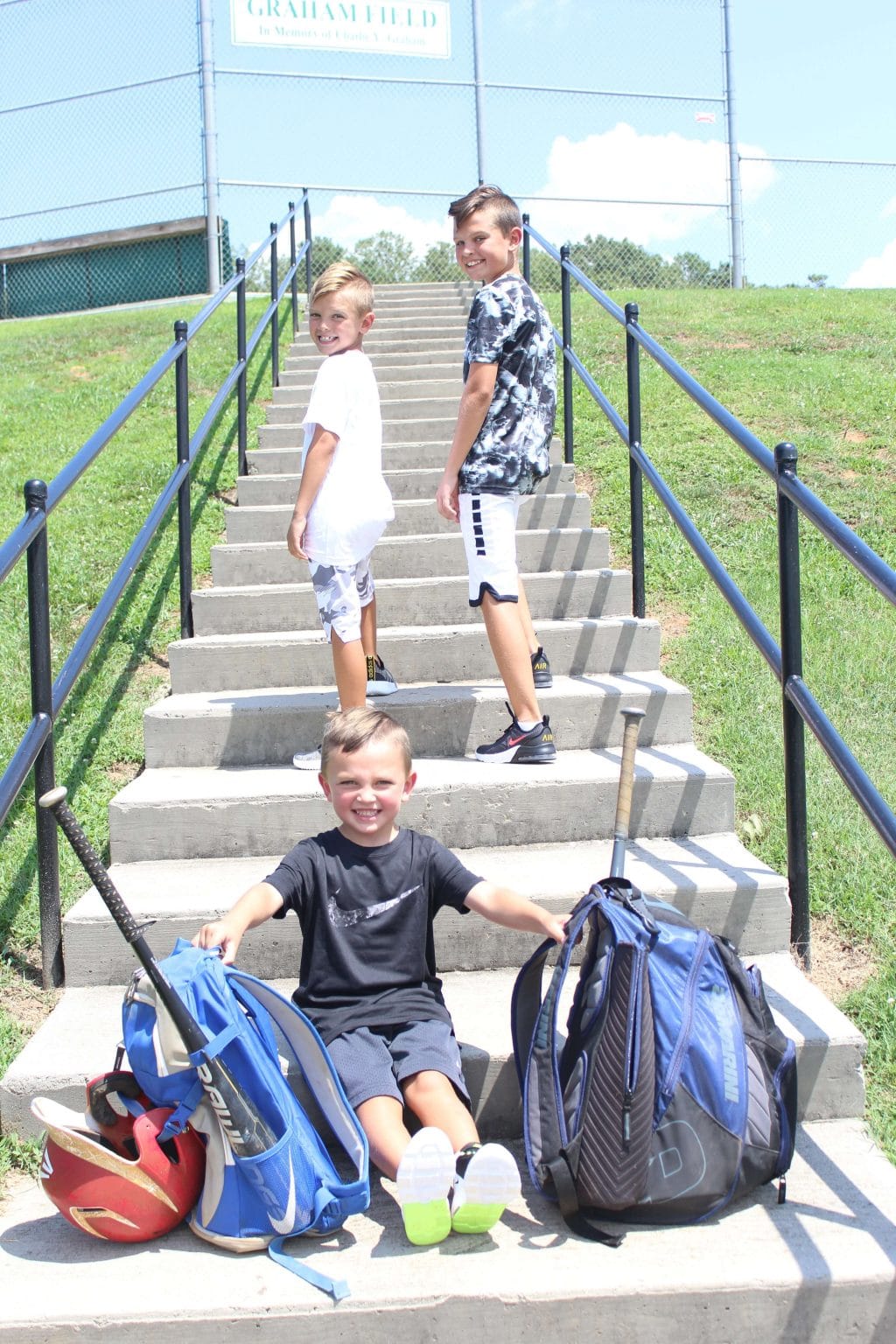 School is in full swing around here and so are the sports! On top of buying new clothes, backpacks and school supplies, we are also buying new sporting equipment to gear up for weekends at the ballpark. One of my favorite things about being a boy mom is all of the sports that come along with it. I never knew I would be such a crazy baseball mom!
We went to our new Academy Sports + Outdoors to stock up on all of the things we need this year, both for school and sports. The boys love wearing athletic gear to school and Cooper was happy to find a great backpack that will hold his new middle school laptop.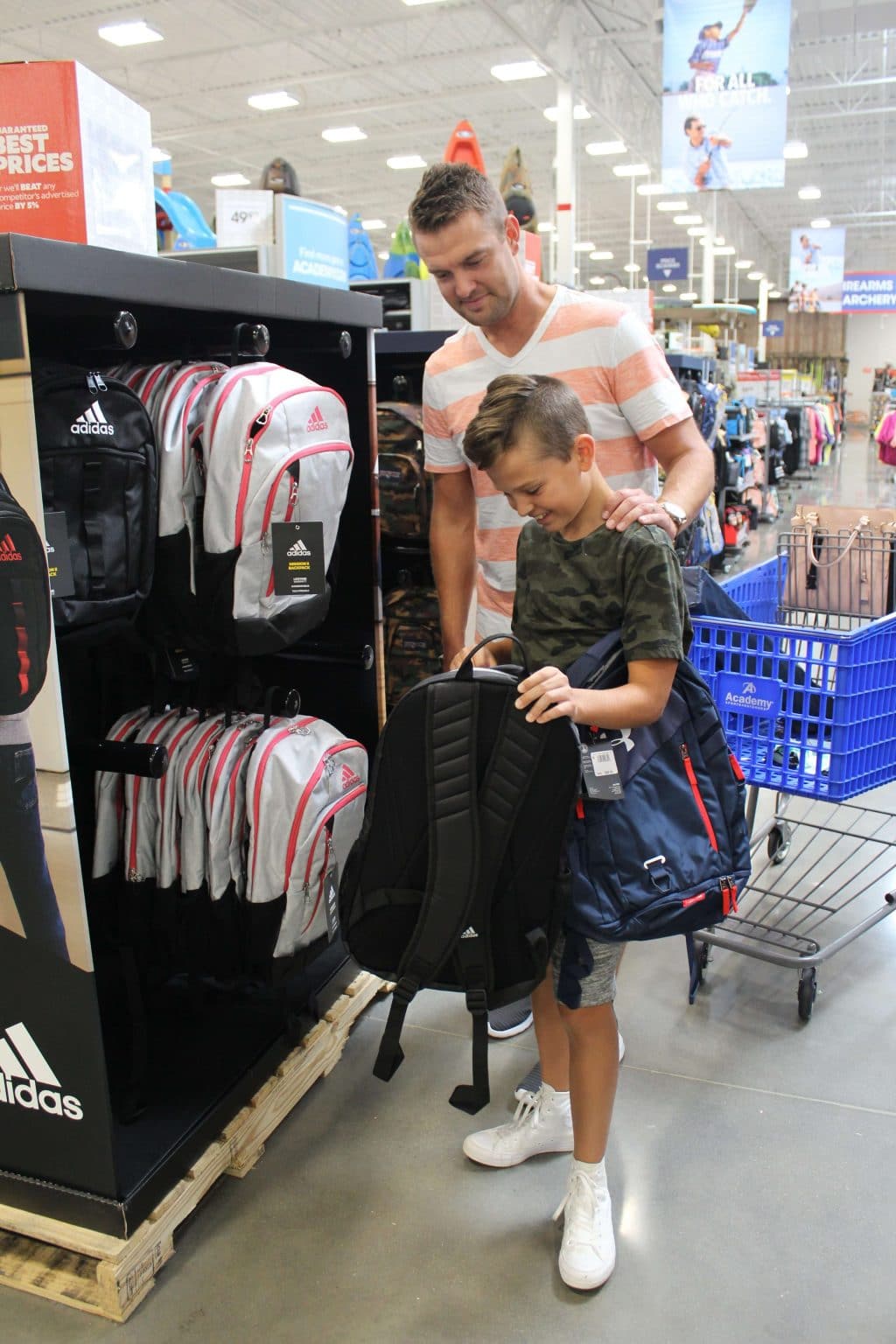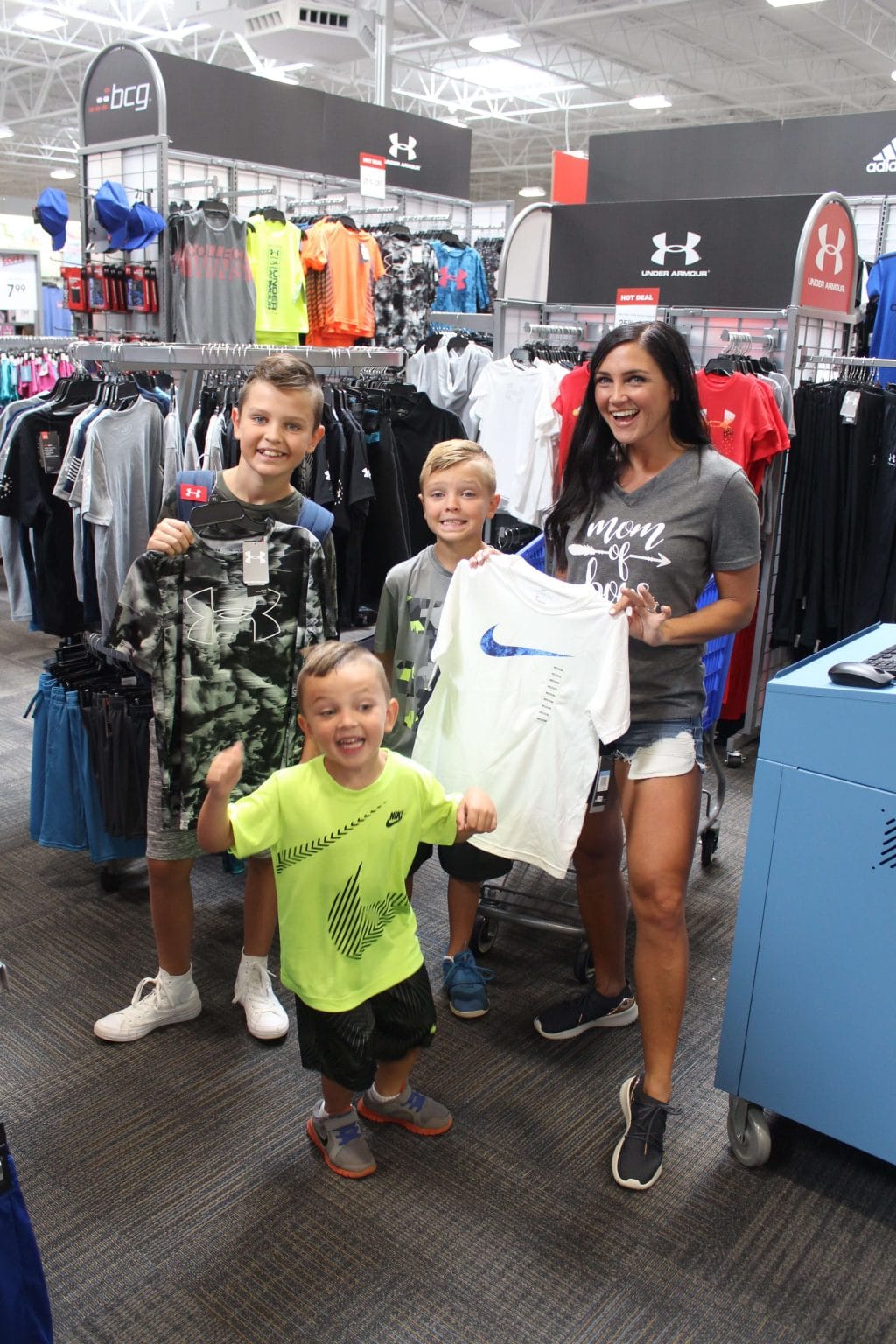 Since Cooper plays travel baseball, we spend tons of time at the ballpark. I'm often seen wearing athletic gear, pulling my full wagon and giving Lincoln unlimited supplies of snacks! We've already started practice and tournaments start again in just a couple weeks. If you watch my Instastories at all, you know most of our weekends are baseball filled!
Here are my Academy Must Haves for the Ballpark.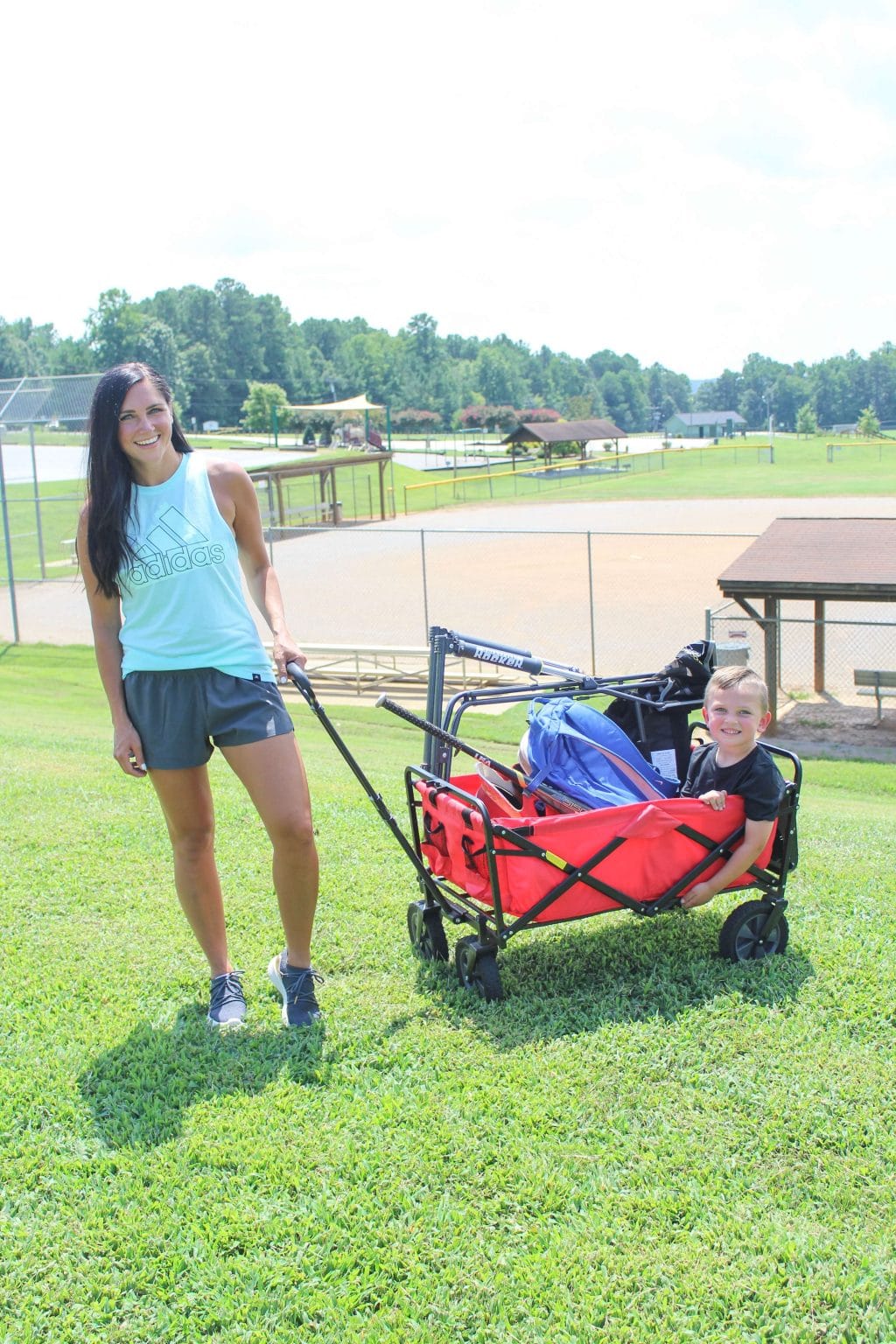 I'll never forget our first baseball tournament. I was rolling a cooler, had folding chairs lining my arms, a purse in my hand and I was chasing a toddler. That lasted all of once! Everyone pulls these wagons and I now know why! We've used it now for some many more things than baseball, like walking to the neighborhood pool and bringing to the beach.
We just got this cooler this summer, but it keeps drinks colder than any other cooler I've ever used. It's perfect for those long days in the sun and can fit a ton of bottled water. We also bring it out on the lake and it stays cold all day.
I asked for this for my birthday last year and I love it. It makes sitting for several hours much more comfortable. I like to prop my feet up on the fence and lean back.
Callan and Lincoln don't sit much at the games, but they do need a chair for a snack or rest break. I love these that fold super compactly and leave room for more stuff in the wagon.
Molly is wearing: Adidas Tank | Adidas 3 Stripe Shorts
Cooper is wearing: Under Armor Big Logo T-Shirt | Nike Dry Fit Training Shorts
Callan is wearing: Nike Swoosh T-Shirt | Nike Dry Fit Training Shorts | Adidas Running Shoe
Lincoln is wearing: Nike Swoosh T-Shirt | Nike Air Max Motion Running Shoe
This post is part of my partnership with Academy. As always, all thoughts and opinions are my own.