Thanksgiving! I'm so ready for it, but my pants are feeling tight just thinking about all the food. I whipped up these Twice Baked Sweet Potatoes yesterday and they were so delicious. Would make the perfect substitute to the classic sweet potato casserole, not to mention much healthier for you! They're totally clean and have no sugar or butter!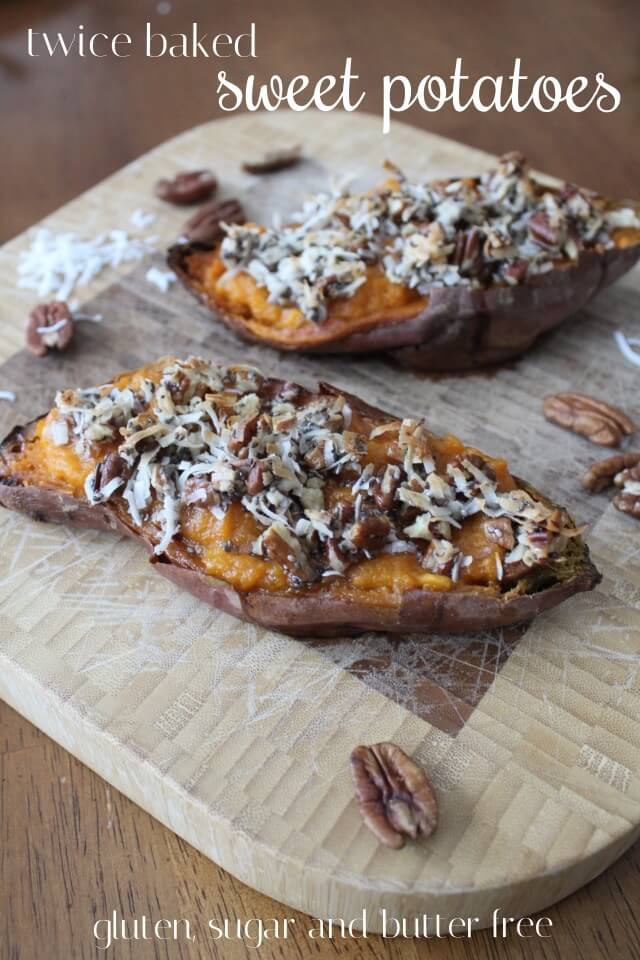 They're very easy to make. I baked sweet potatoes one day, then cut, scooped and baked the next day. Makes Thanksgiving prep so easy to get the time consuming step out of the way early.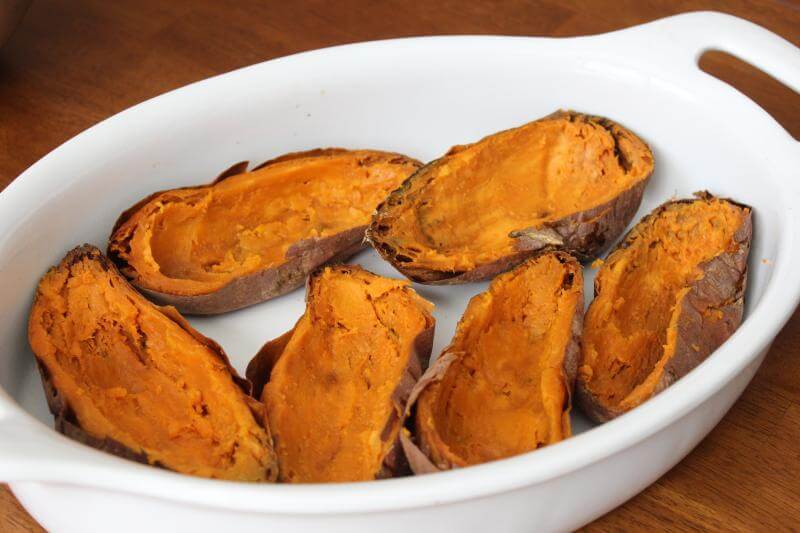 Go ahead and get your hands dirty making the topping!


Bake and enjoy for Thanksgiving! Or in the school pick-up line for lunch. I like to be fancy.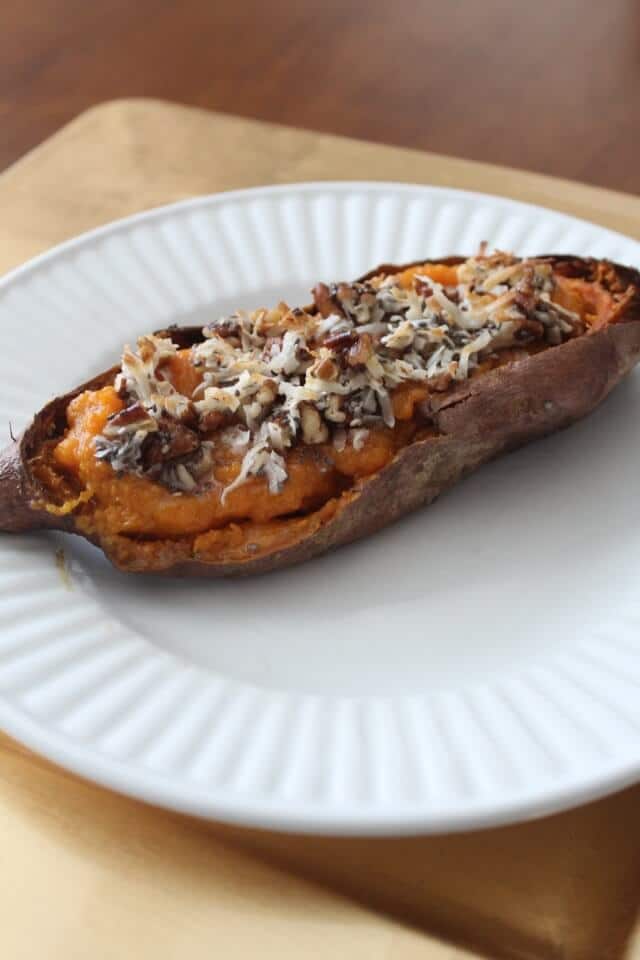 Ingredients:
3 sweet potatoes
1 egg
1/2 tsp vanilla extract
1/3 cup maple syrup


Topping Ingredients:
1/2 cup chopped pecans
1/2 cup unsweetened coconut flakes
1/4 maple syrup
3 Tbsp coconut oil (in solid state)
1/2 tsp vanilla extract
2 Tbsp chia seeds (optional)


Instructions:
1. Scrub sweet potatoes, puncture several times with fork tines and place on a foil lined baking sheet. Bake at 400 for 45 minutes. (You can go on to the next steps immediatly, or allow to cool before making. This can even be done the day prior to next steps.)
2. Slice potatoes in half lengthwise. Scoop insides out, leaving a small amount around the edges to keep the shape. Place potato skins in greased baking pan.
3. Whisk together with next 3 ingredients until mixed through. Divide back into potato skins.
4. Mix all topping ingredients together with a fork and sprinkle over the potatoes.
5. Bake at 350 for 30 minutes, covered with foil for the first 15, then uncovered for the second 15.
6. Serve immediately.
Enjoy!