This post has been sponsored by Renew Life. All thoughts and opinions are my own.
It's thought that about 20% of the population, or 1 in 5 people, have some type of autoimmune disease. Out of those, about 75% are women. Autoimmune disease is an inflammatory response where the body's normally protective immune system damages its own tissues. The diseases create a wide range of symptoms and body parts affected. Over my life, I've been diagnosed with 2 different types: Psoriasis and Hypothyroidism. Luckily, the diseases I have are manageable, for the most part, but that doesn't mean I don't have flare ups and uncomfortable symptoms. Having dealt with one for most of my life and one for the past 11 years, I wanted to share some of how I manage autoimmune disease.
How I Manage Autoimmune Disease
#1 – Probiotics
Gut health is absolute key for autoimmune disease. A healthy gut helps contribute to a strong immune system, which can in turn help with autoimmune diseases. Probiotics are good bacteria which help with digestion and overall gut health. I started taking Renew Life® Ultimate Flora™ Women's Care Probiotics 25 Billion (you can find it at Sam's Club) last month, and the difference I feel when I'm on probiotics is incredible. Not to mention, it helps me stay more regular and kick that dreaded bloating! Renew Life Women's Care is a once daily, delayed-release tablet that packs in 25 billion live cultures and works great. This #1 women's probiotic (based on sales units) is my choice of probiotic since it's specifically designed for women; has 25 billion live cultures per capsule; and is dairy, soy and gluten free. Check out the link below to instantly save $6 on Renew Life Women's Care at Sam's Club: 

#2 – Lower Stress
I tend to get stressed out easily when my schedule gets full or I get behind, and I also have a very hard time relaxing without feeling guilty. I can tell a difference in my symptoms when I get overwhelmed. I know that to not get set back even more, I need to take time to take care of me. My friend turned me on to yoga, so I started doing it in the mornings for about 20 minutes, and it really helps me stay calmer and focused throughout the day. You can find tons of great videos to follow along with on YouTube!
#3 –  Decrease Inflammatory Foods
Since autoimmune disease is an inflammatory response, keeping the inflammatory foods to a minimum helps my symptoms greatly. These foods include gluten, sugar, dairy and processed foods. I absolutely let myself enjoy these sometimes but I know if I indulge too much, I could have symptoms that will make me regret it.

#4 – Exercise
Exercise has tons of benefits, and I can assure you that I see the difference in my symptoms when I skip my workouts. Consistent exercise not only improves your mood and energy levels (a big struggle with people with hypothyroidism) but it also can help you sleep better, increase your blood flow, and reduce your risks of other diseases.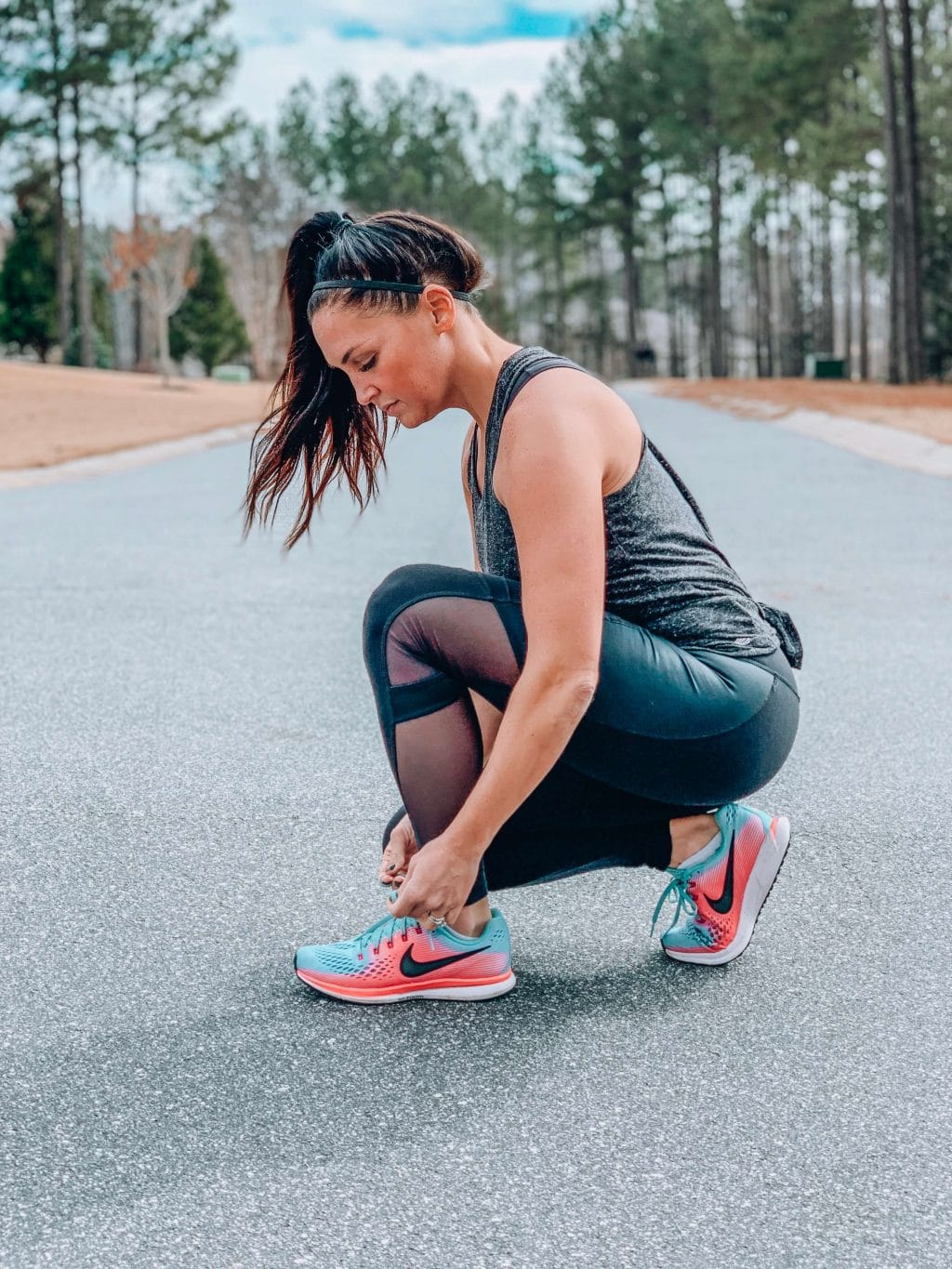 #5 – Sleep
I can't stress the benefits of good sleep enough. And man, can I tell when I haven't gotten enough! It's not always the easiest, especially for us moms with little ones, but it's essential. I have to pull the "I'm more tired" card sometimes and pass the responsibility on to The Hubs if I need some sleep!
Are you interested in trying a probiotic? Maintaining a healthy gut and, in turn, a healthy immune system is needed by all during this dreaded flu season! Renew Life Women's Care is sold in a 90-count bottle, exclusively at Sam's Club. I encourage you to try it to see what benefits you see in your health!