Thank you so much for telling me what you wanted to see in this month's Amazon haul! There were many requests for beach vacation Amazon styles, so that's what I'm starting with! You can see my last post with more swimwear in it, if you're looking for some great one piece suits.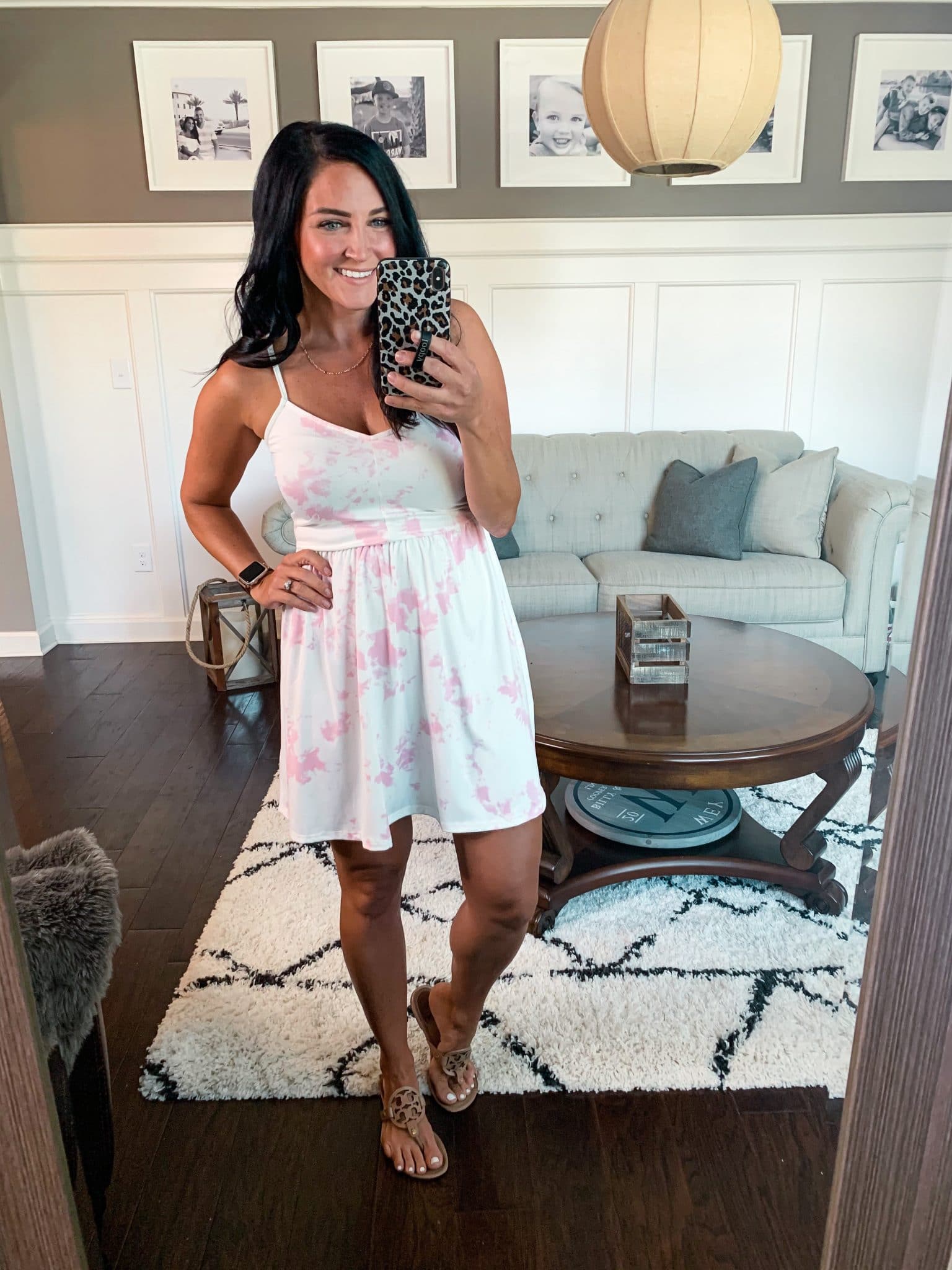 This dress is fleece soft, while having a bit of stretch and still being lightweight! It comes in several other prints, but I couldn't resist the tie dye!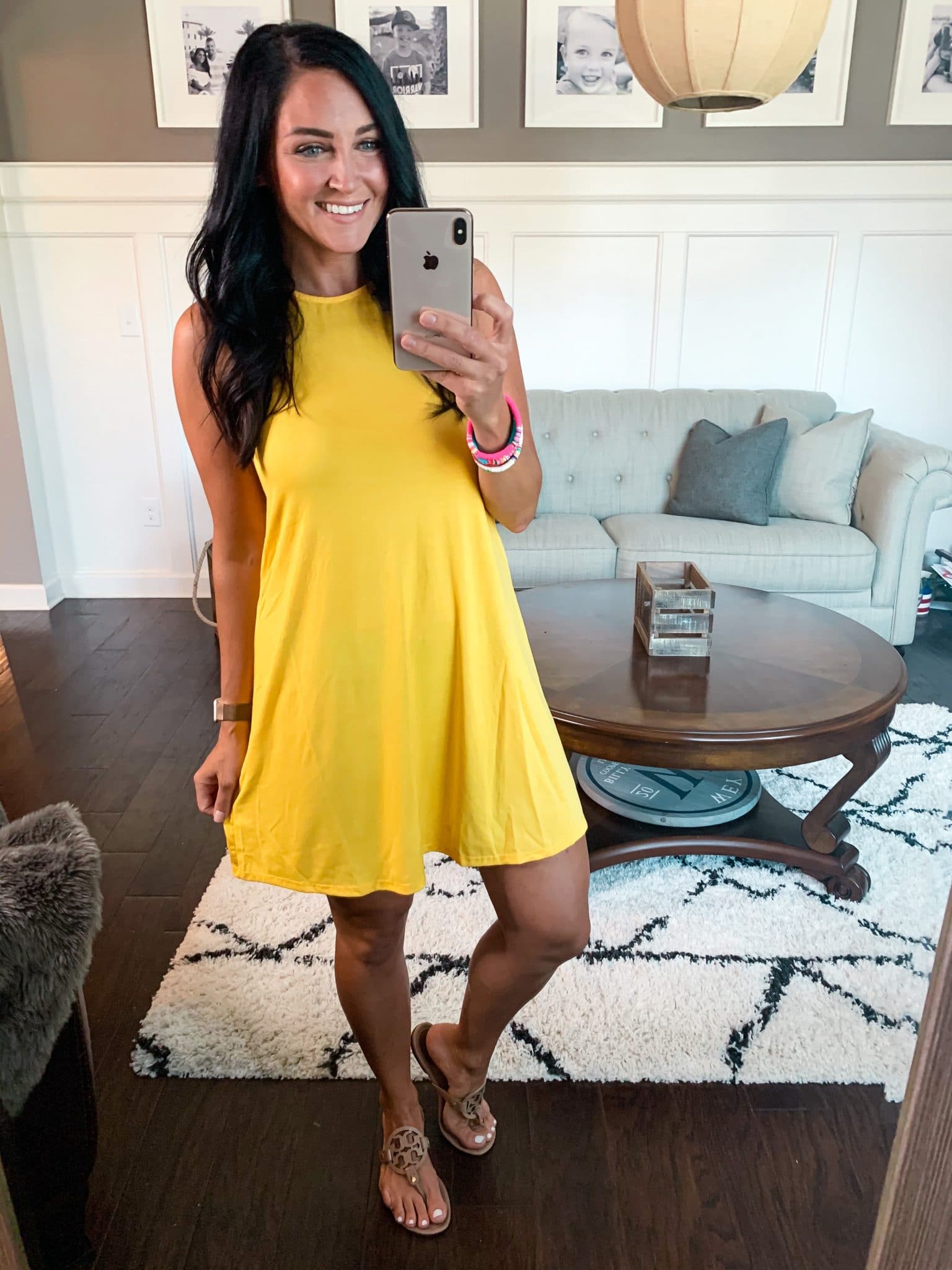 This dress is a bit thinner than I'd like, but it would make a wonderful dress for a beach day! It comes in other solids and a tie dye print like the first dress shown.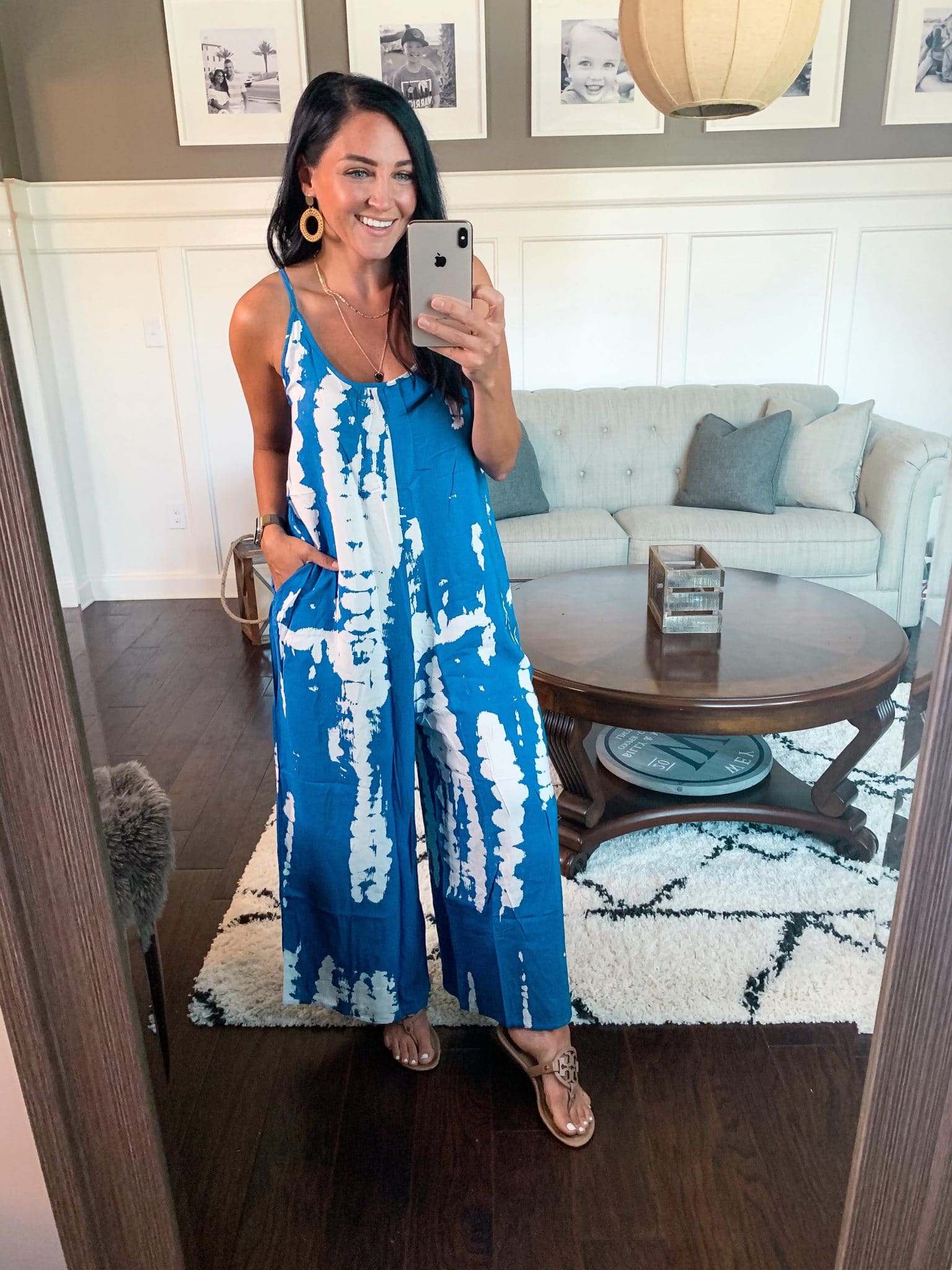 Y'all. I adore this jumpsuit! I expected it to be very big, so only really able to wear over a swimsuit, but the straps are adjustable, so you can absolutely wear it with a strapless bra. Paired with a denim jacket and a wedge, it would be so good to wear to a vacation dinner!
This is the 4th white bathing suit I've bought this year! I wanted the perfect one and this is it. I will note that if you are larger chested, you might want to size up to keep the girls ahem…tucked in tight. The straps are adjustable in the back and it's a bit cheeky. I probably wouldn't wear this to the neighborhood pool, but to sit on the beach with my girlfriends, it's a total yes. The belt is also removable.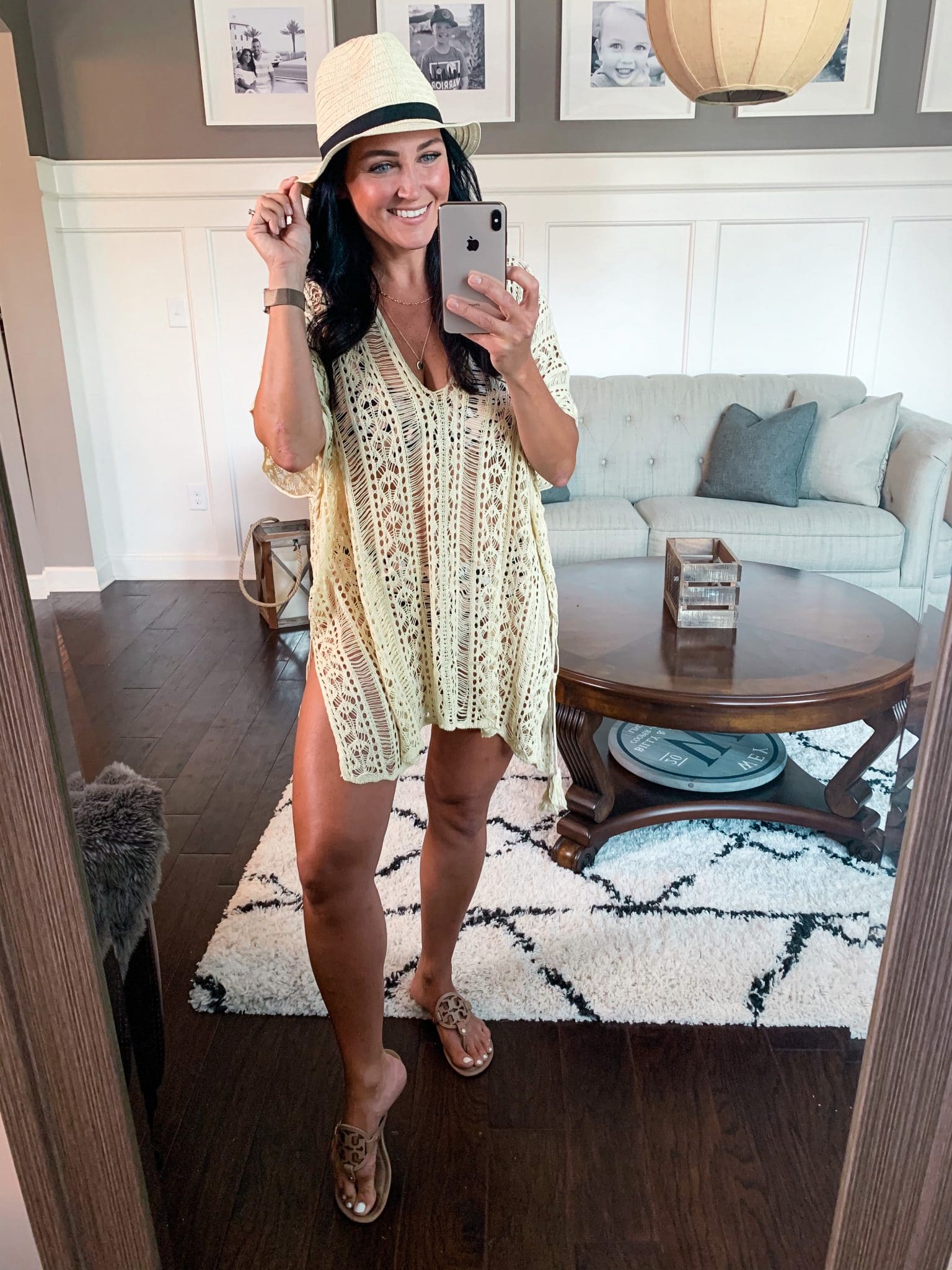 This might be my favorite piece I got in this haul. This crochet coverup has great coverage, while still being a bit see through and has adjustable ties on the side to change the length. It comes in many colors, so no matter if you want bright or neutral, you're covered.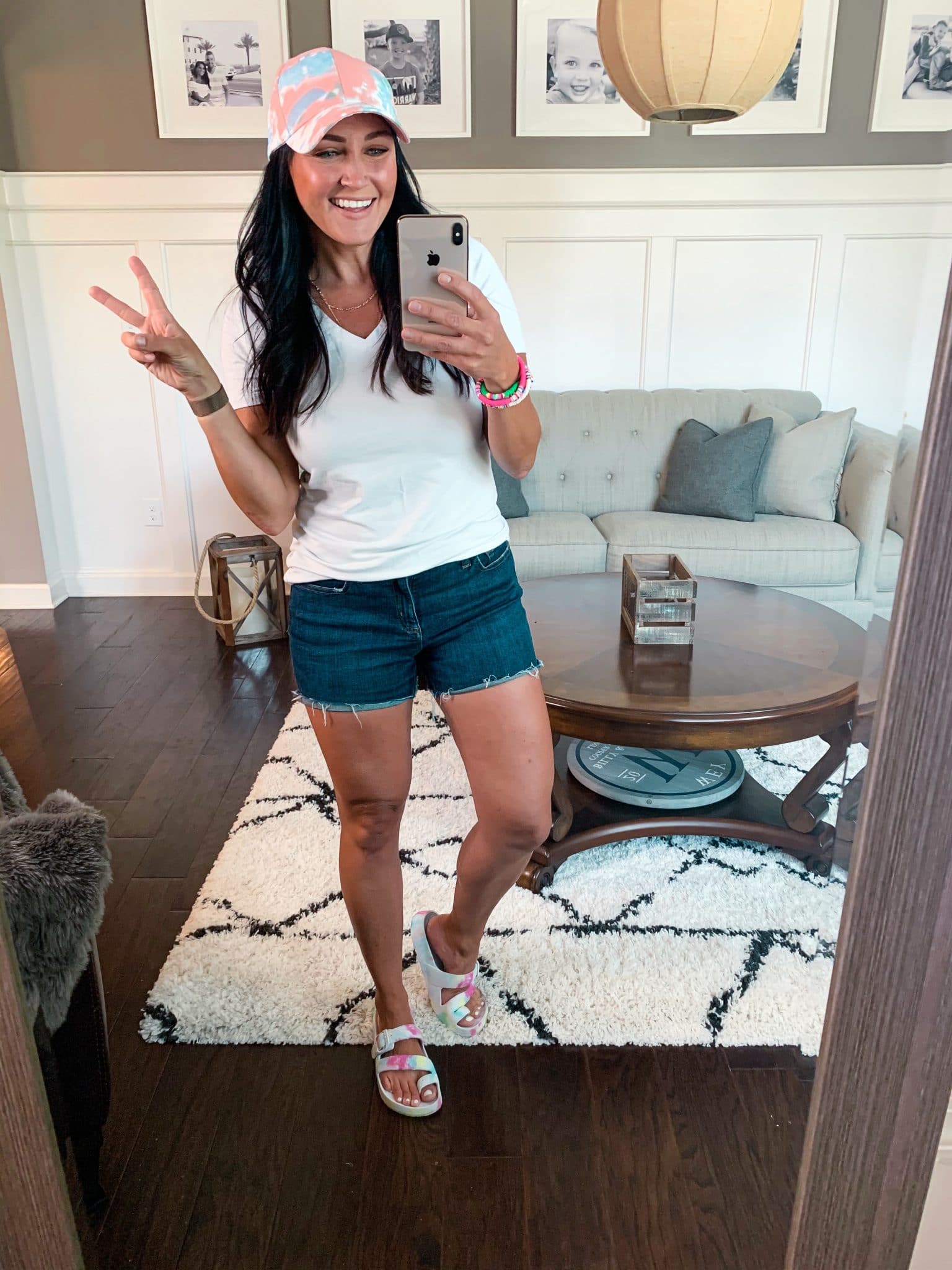 I pulled out these denim shorts from last year when I almost bought them again! They are a great, non-distressed option with a tad more length to them. I love the classic denim and white with this cute tie dye ball cap! It's under $10 and just a fun beachy option.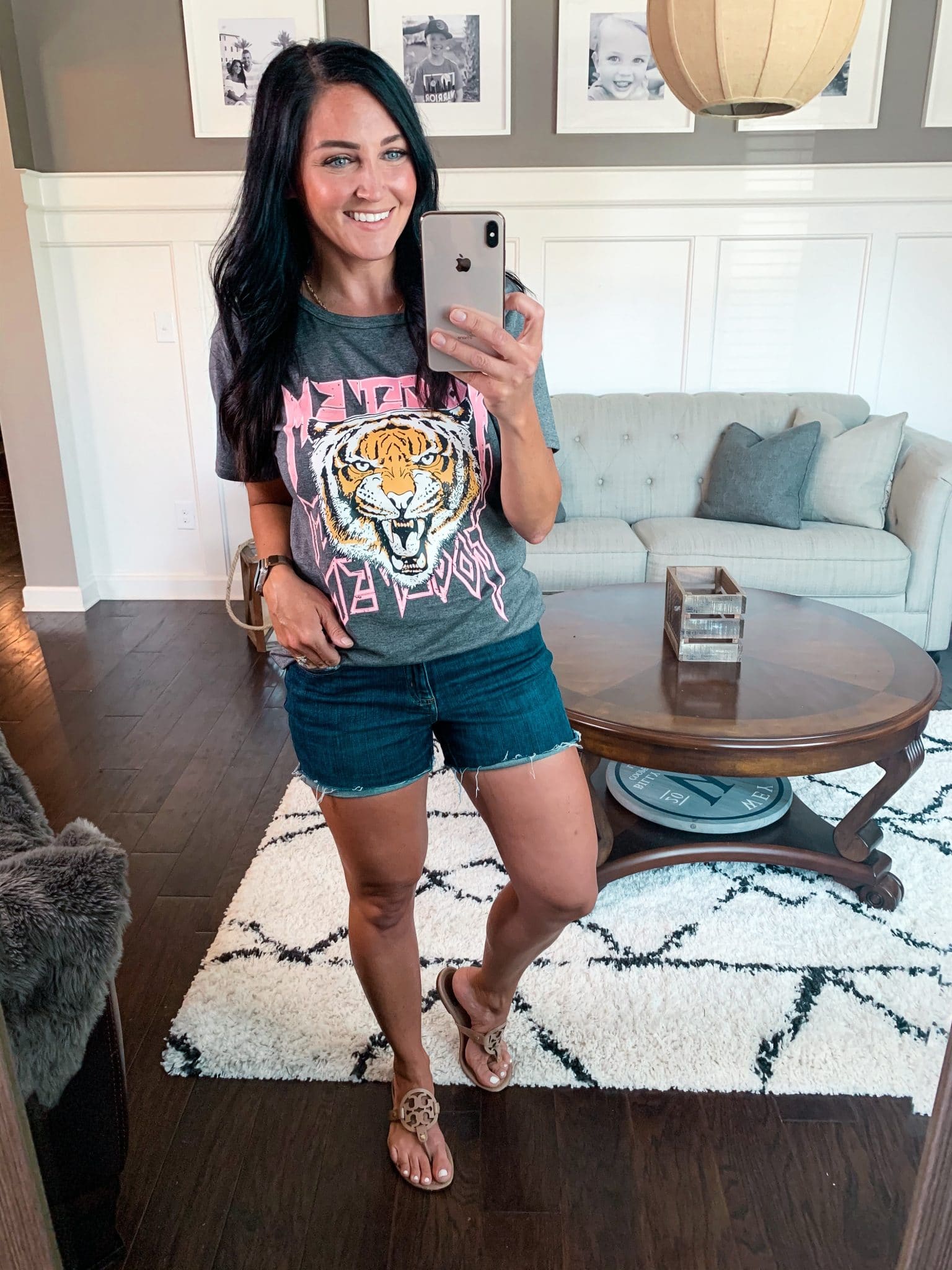 I've worn this graphic tee a few times already and love it! It's comfortably oversized and is long enough if you wanted to wear it with bike shorts.