When Rachel was in town for the Nike half, she took some pics of me when we went to pick up our packets in Georgetown. Which, btw, is one of the cutest places you'll ever go. I love it down there!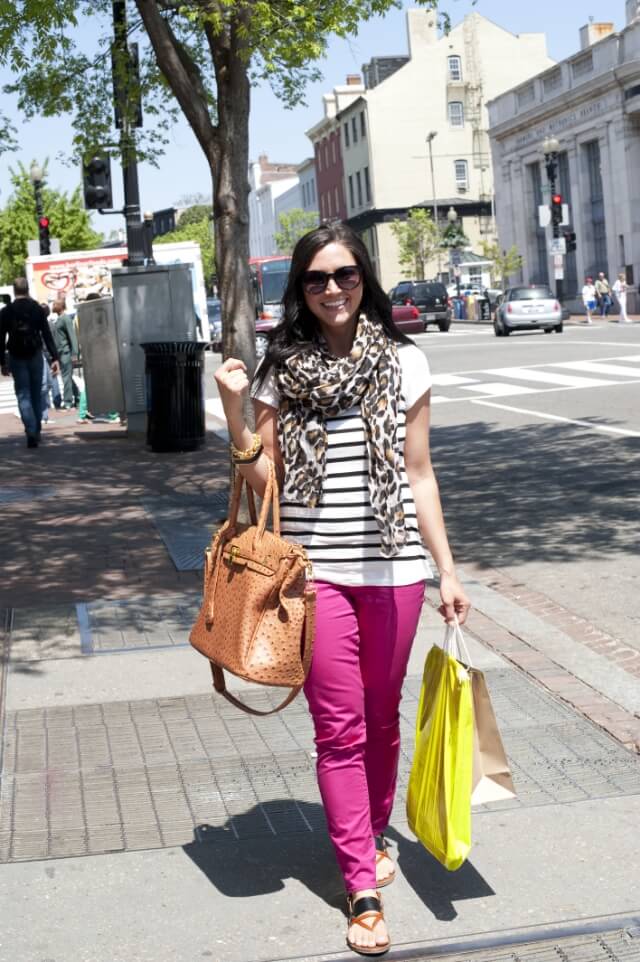 Gone are the days of wearing black and brown together being a feux pas. These sandals (that I happen to love) are proof of that. This outfit has a little of everything going on. Stripes, leopard, bright color, black and brown. But, it all works together. Step outside your box and try to mix some of your faves together!
Happy Friday, Y'all!