The weather seems to finally be participating with me for some more spring like clothing! This week we're jumping right into the 80s, so looks like this is the last of the transition outfits for me. It's downright summer!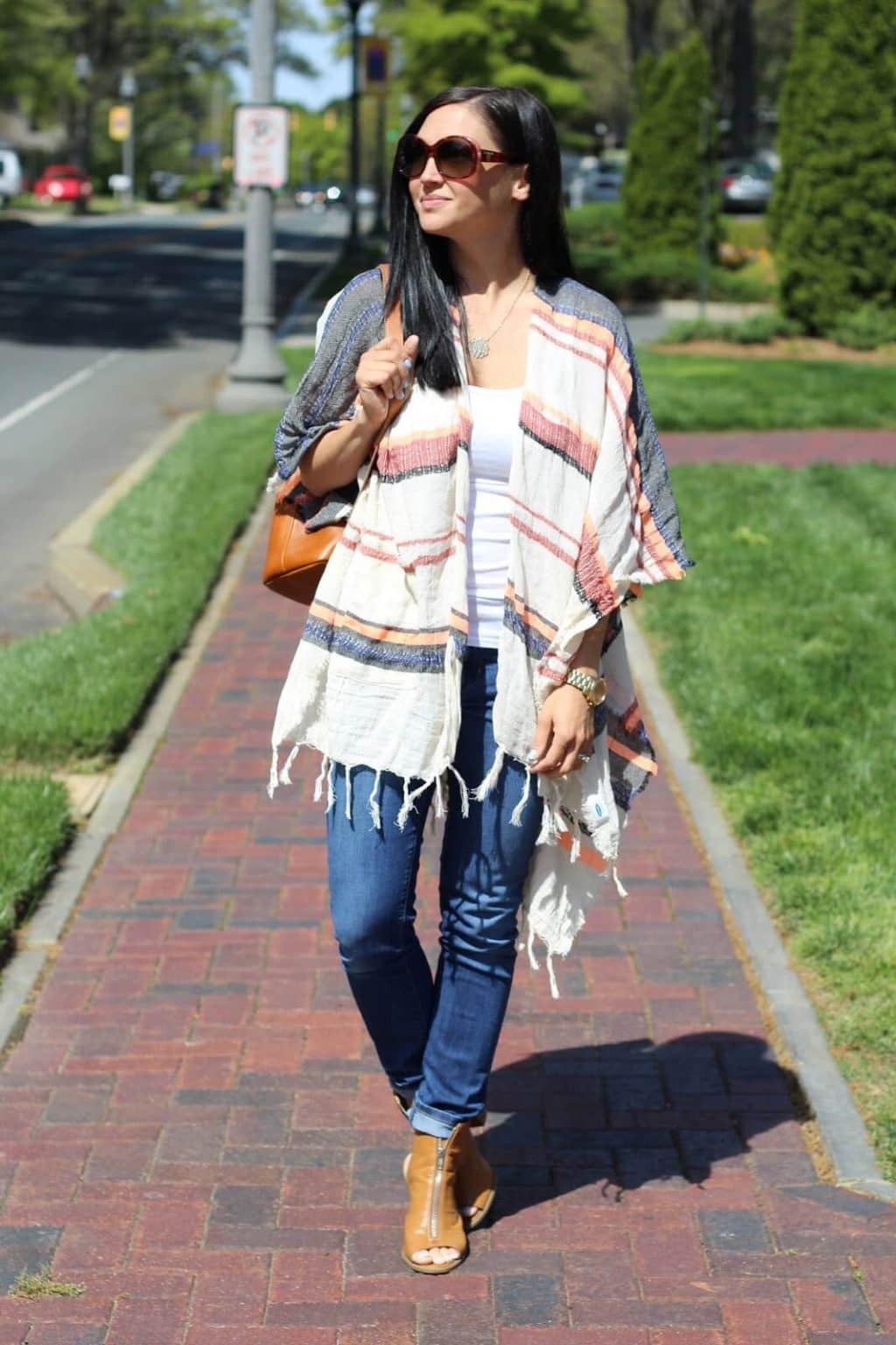 I got this open-front poncho in my store for $10, so I couldn't pass it up! Online they have a navy striped version, that is really cute, too. If you want my exact one, you'll have to check your store!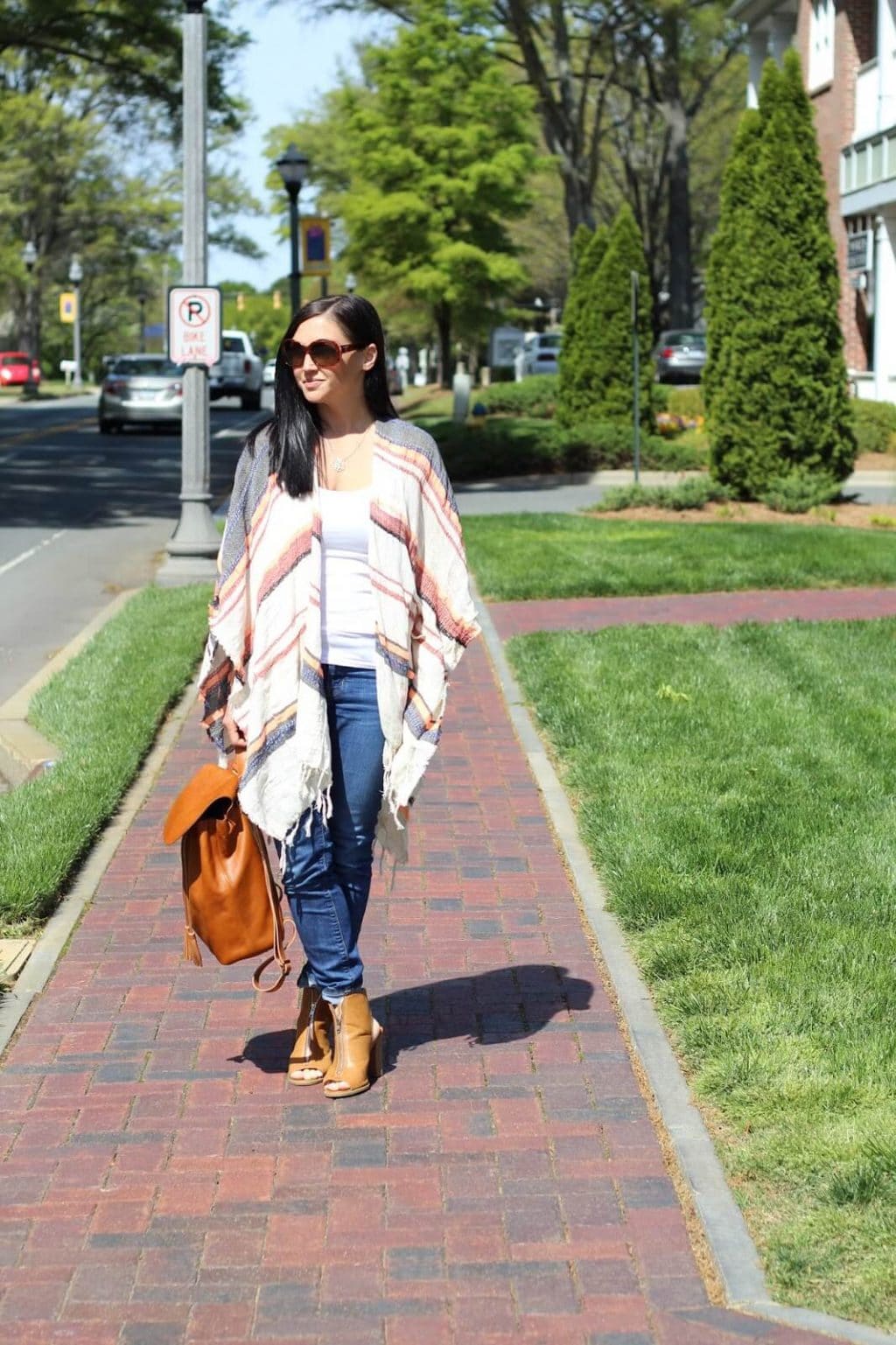 Poncho: Old Navy | Jeans: Loft (30% off right now!) | Shoes: Report, similar version here | Backpack: J. Jill | Sunnies: Prada
We have a TON of baseball games and practices this week. I have laundry going now to make sure all uniforms are washed and ready. It's a full time job keeping up with this schedule! I don't know what I'll do when they all 3 play. Haha. Lincoln is sitting up really well now, so I'm tempted to bring the pack-n-play and really get comfortable at the ball park this week.
Shop the look: