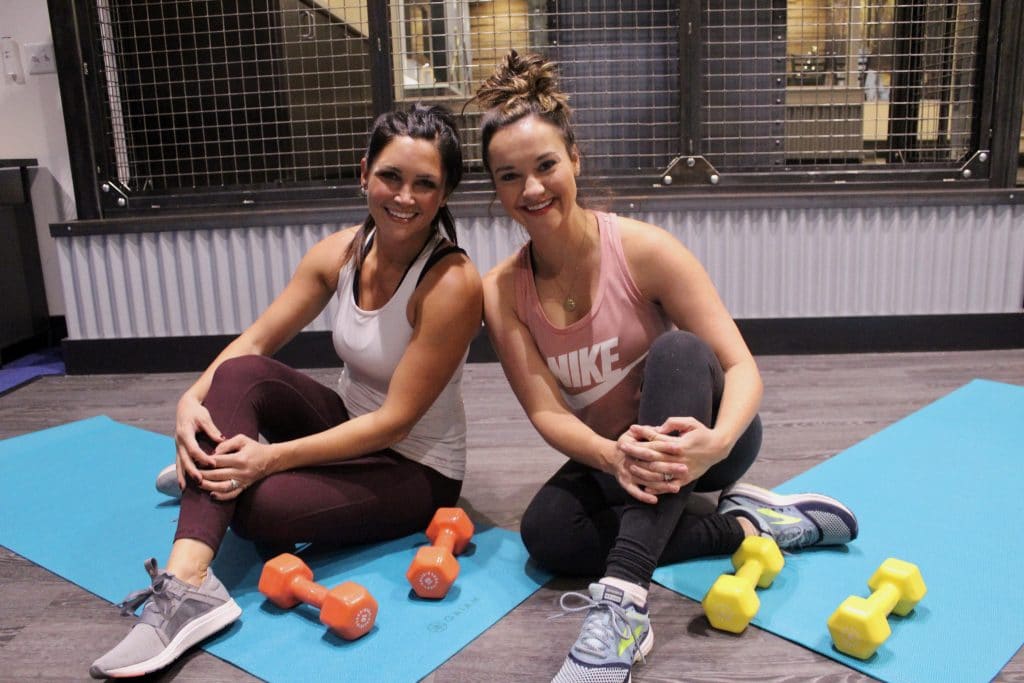 Welcome to another week of January Whole30! Doing this along with Heather at My Life Well Loved (my workout partner for this post!), Jessica at Happily Hughes, and Lindsey at Life Lutzurious has made it so much easier to stay motivated! Make sure you join our Whole30 Facebook Group HERE and tag us in all your Whole30 posts on social media!
If you're just now joining, here is a whole post about our first Whole30 back in 2016 and our results from it. I love to do it every January just to reset a bit from the holiday season and it's so much better to do it with friends! Check out my other posts from this month's January Whole30:
This week, I'm breaking away from the food portion to focus more on fitness! During a recent trip to Winston-Salem, Heather and I had the chance to workout together and did an upper body and cardio workout. (Thanks to the Kimpton Cardinal Hotel for the awesome gym to workout in!) The nice thing about this one, is that you can do it at home with minimal equipment! I suggest starting with 5lb dumbbells and working up to 10, if you'd like. Free weights and a treadmill are my most used at home items and at the end of this post, I will link my home gym favorites!
Upper Body and Cardio Workout
Complete 8-12 reps of each move, then repeat 3-4 times. Follow up the circuit with a 2 mile run!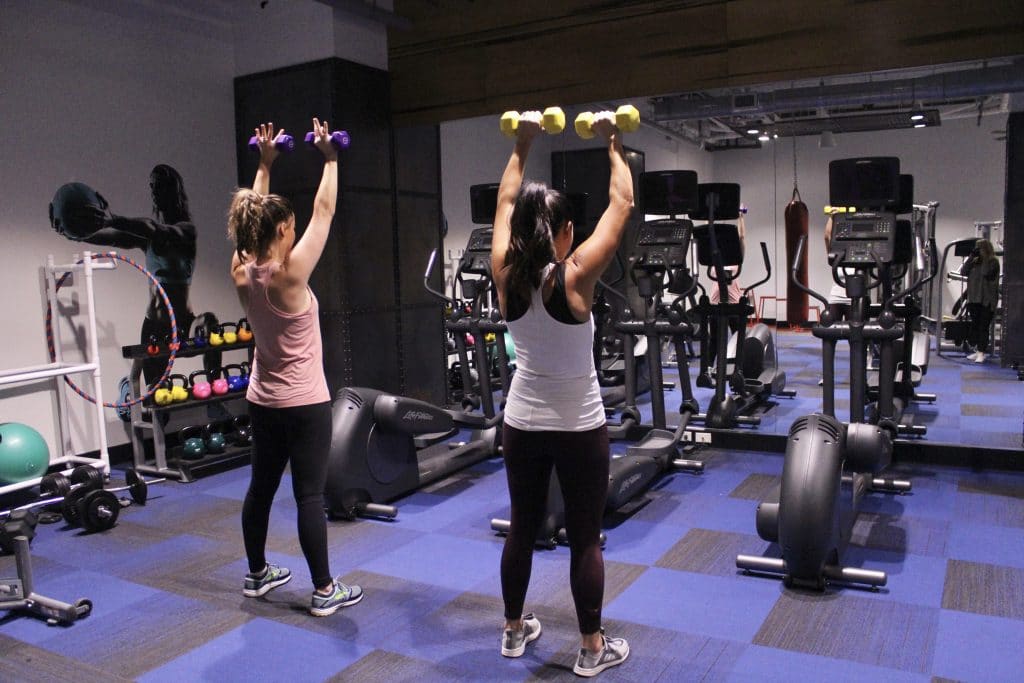 Bicep Curl (If you can't laugh at yourself during a workout, you're not doing it right!)
Tricep Overhead Extension
Plank Row – One of my favorite moves, as it crushes your entire core as well as your arms!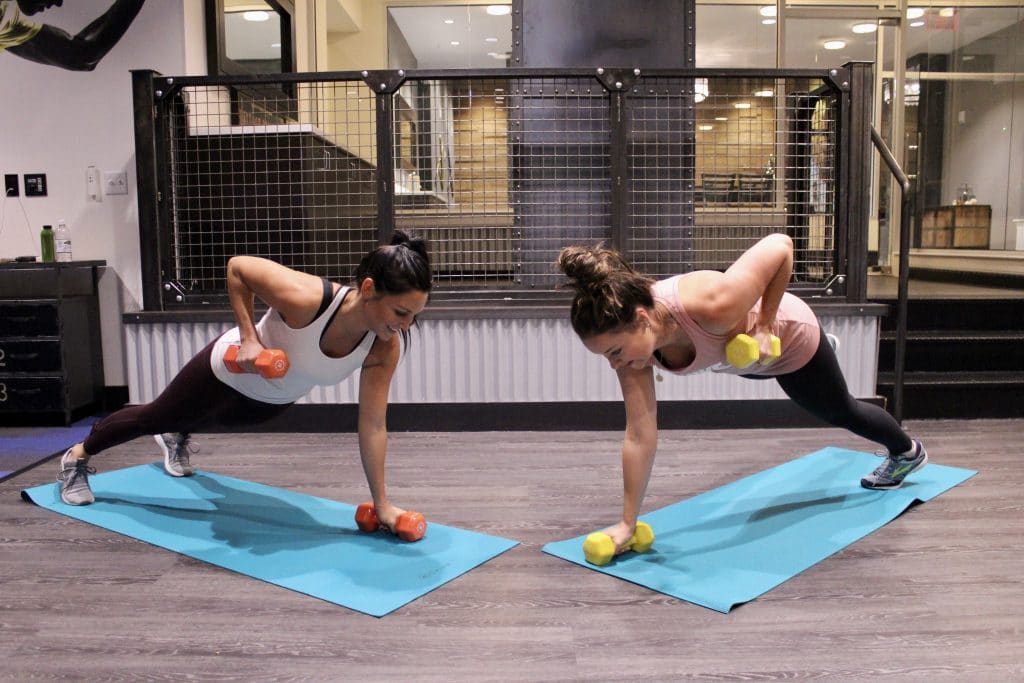 Run for 2 miles at your pace. If you're not ready for running yet, crank the treadmill incline up and walk as fast as you can. It will work that booty and get your heart racing!
I get asked often about how I stay motivated to workout. A big reason, is the people I surround myself with. Partnering with my blogger friends to do things like this January Whole30, my neighborhood friends to run a half marathon or the girls who will hit the gym at 5am with me are all a huge reason I keep going! It's all about positive influence. If you don't have people that will push you like that, be their person! Sometimes it takes you pushing someone else, then you become committed to their health and well being.
Here are some things that we have in our at home gym. I've had lots of requests to share how we transformed our garage into our dual purpose workout space, so I will do that very soon!