Recently, I worked with Bella Tunno to pick out some of my favorite items for baby! I'm totally loving all the bright colors their pieces bring into a nursery as well as the amazing quality of their products. These are a few of my favorite things!


Ever search for a pacifier for what seemed like hours? Well, to help solve that problem, check out the Pacifier Lovey. They are a little square of soft fabric that your baby can hold onto and they hook onto all different kinds of passies.
I love monthly pictures of babies to keep track of their growth. This Milestone Sticker Set comes with a onesie that you can put on your baby each month and get a picture with the monthly sticker.
Can you tell I have a grey thing going on for baby #3?! This Diaper Bag is super cute, perfect for either gender and has a fun yellow polyester lining that you can wipe out. A parent pouch and bright yellow changing pad are also included, along with pockets especially for bottles, diapers and wipes.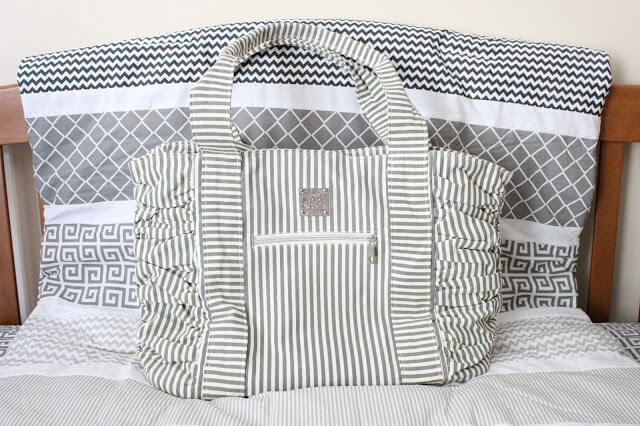 The Favorite Blanket is the perfect size for a swaddle, or to use just as a blanket. It's 100% cotton and super soft.
Last but not least, how cute is this guy? The Poetic Plush Doll is available in different animals with different inspiring words. The giraffe is 18″ tall and says believe on him. He's already adding his pop of color to baby W's crib!
On top of offering great quality baby products, they are big on giving back. For each item you purchase, they give a meal to an American in need. I love supporting companies that are doing bigger things with their profits than just pocketing them.
Many of the Bella Tunno products come packaged in gift boxes (as seen on the blankets and bibs) which makes a really nice gift. They also have many other products that you should check out. If you're shopping for your own baby, or for a gift, take a look at Bella Tunno!