The latest in my fun car testing adventures was this Mazda3. I'll start by saying, it takes a lot to impress the hubs when it comes to cars. He looked out the window the day it was dropped off and said "hey, that's a pretty nice looking car". Surprised me, thats for sure. He has a thing for an aggressive grill like this one.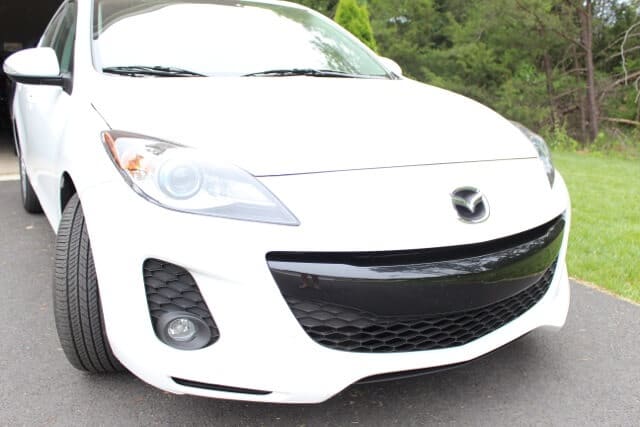 It is a really nice looking car, I think, and it is quite the luxury car as well.


The features are all really nice. The buttons are an easy push and the navigation's touch screen was simple to use. It has dual climate control, 5 setting heated seats and the keyless entry and start system.


The car came with leather everywhere. Seats, steering wheel, shift knob and arm rest.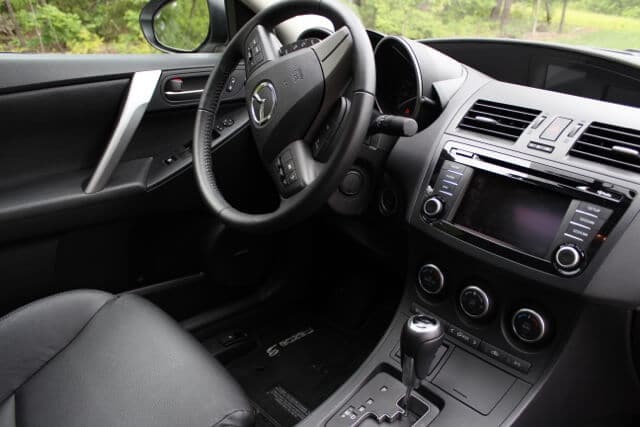 One of my absolute favorite features of this car, was the Blind Spot Monitoring Sensors. If you put on your blinker to change lanes and there was a car (or object for that matter) in your blind spot, there is a beep and a light in the corresponding side mirror. In the DC traffic we get the pleasure of driving in, this is an amazing feature. I think cars flying up into your blind spot is par for the course around here.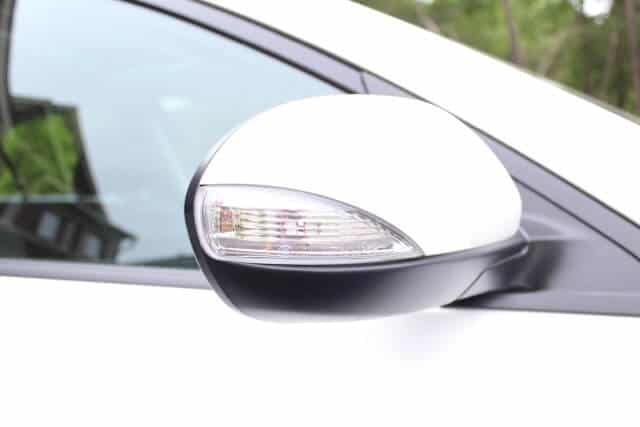 The Mazda3 is pretty spacious, especially for a small sedan. Although I never got the kids in the back, there was plenty of room for them. I love the large sunroof that opens up the feel of the car as well.



As you can see on the back of the car, this Mazda3 was equipped with Skyactiv Technology. What is that? It's a technology that makes the engine produce more low/mid-range torque and less emissions while consuming less gas. Now before you go thinking this shoe loving gal is a total car geek, I'll just tell you that my Grandfather was a mechanic who owned his own shop that my Dad also worked at. I love the smell of diesel almost as much as I love shoes…




Back to the Skyactiv Technology…basically, you'll get fab gas milage (32.9 was my average around town and I don't really drive that slowly) while polluting the environment a little less. Right now, there are several Mazdas available with the technology, but soon, all Mazdas will be made with it.


The Mazda3 is a smooth driving, comfortable car. It definitely didn't purr like a luxury car, even though I honestly felt like I was in one. It still had plenty of get-up and I was very impressed with the around town gas milage, especially given my love of jumping off the lights.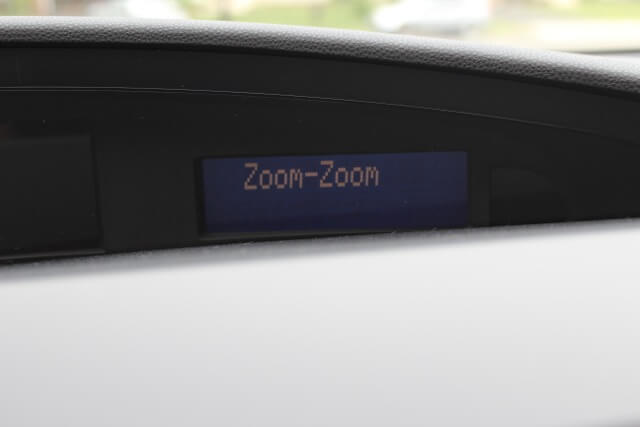 Great job, Mazda! Zoom-Zoom.


|I was given this car to drive in exchange for my honest review. I was in no other way compensated.|