So I have this 4 year old, who loves to pick out things for himself when we go shopping. He tells me often that I look beautiful in the dressing room and will wear just about anything I tell him looks "awesome".
The latter, is how he ended up in this outfit, w
hich I think is adorable beyond words.
I mean, color blocking and cropped chinos? He's prepping for the pages of GQ in 2026.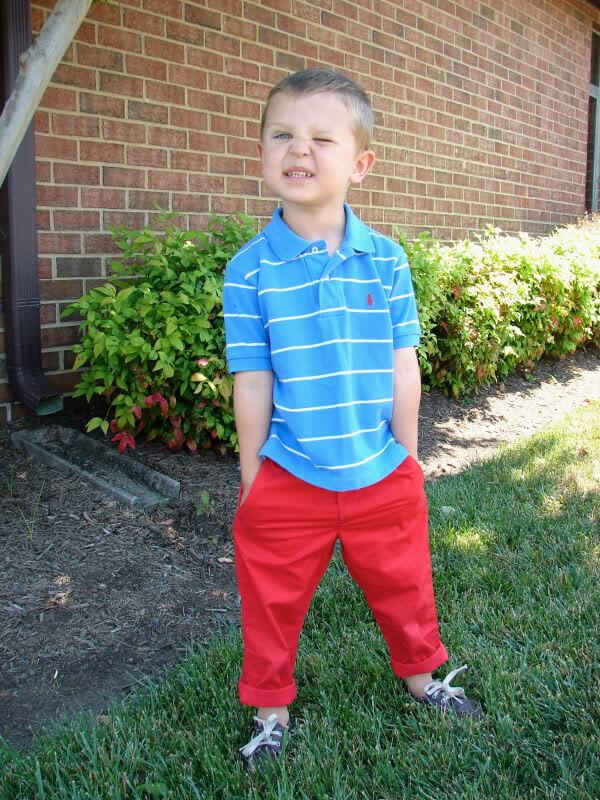 I bought these pants for my SIL's rehearsal dinner to go along with our coral family theme. I decided I couldn't let them sit in his closet until August, though!
The pants were sagging a bit at this point since the pockets were currently stuffed with rocks.
But my, can he strike a mean pose.
Shirt: Ralph Lauren, Pants: H&M, Loafers: Gap