Family weekend at Jellystone Golden Valley in Bostic, North Carolina. A great spot to escape, while still having plenty of space for distance!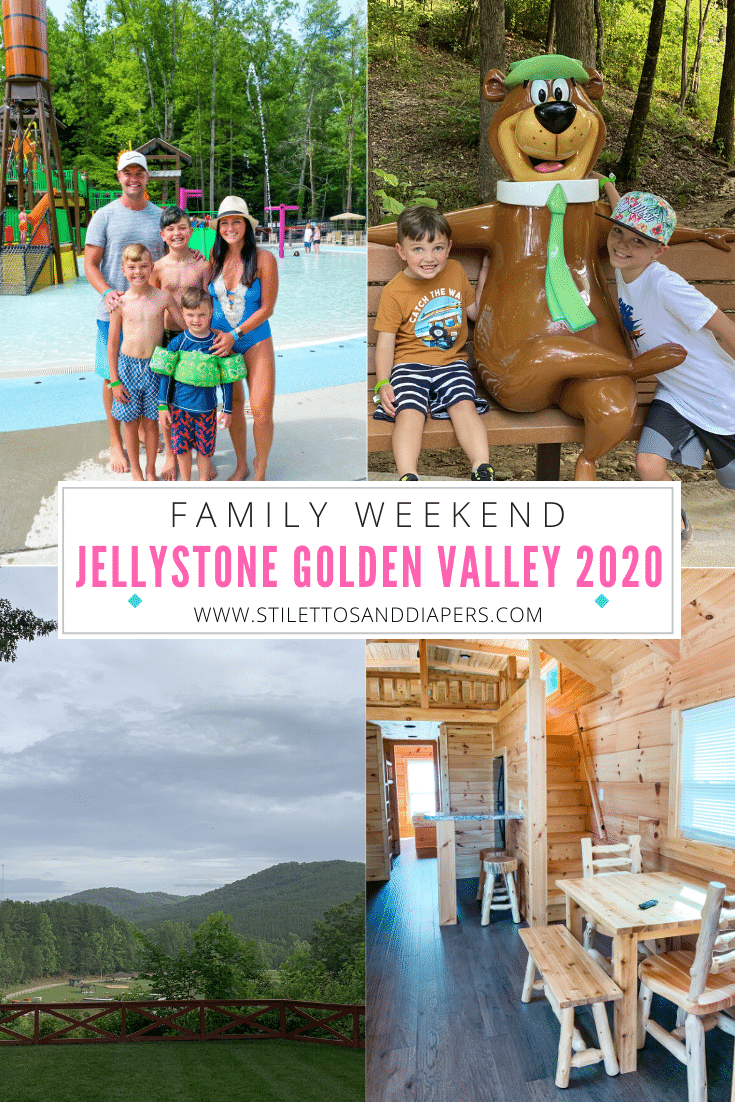 Family Weekend at Jellystone Golden Valley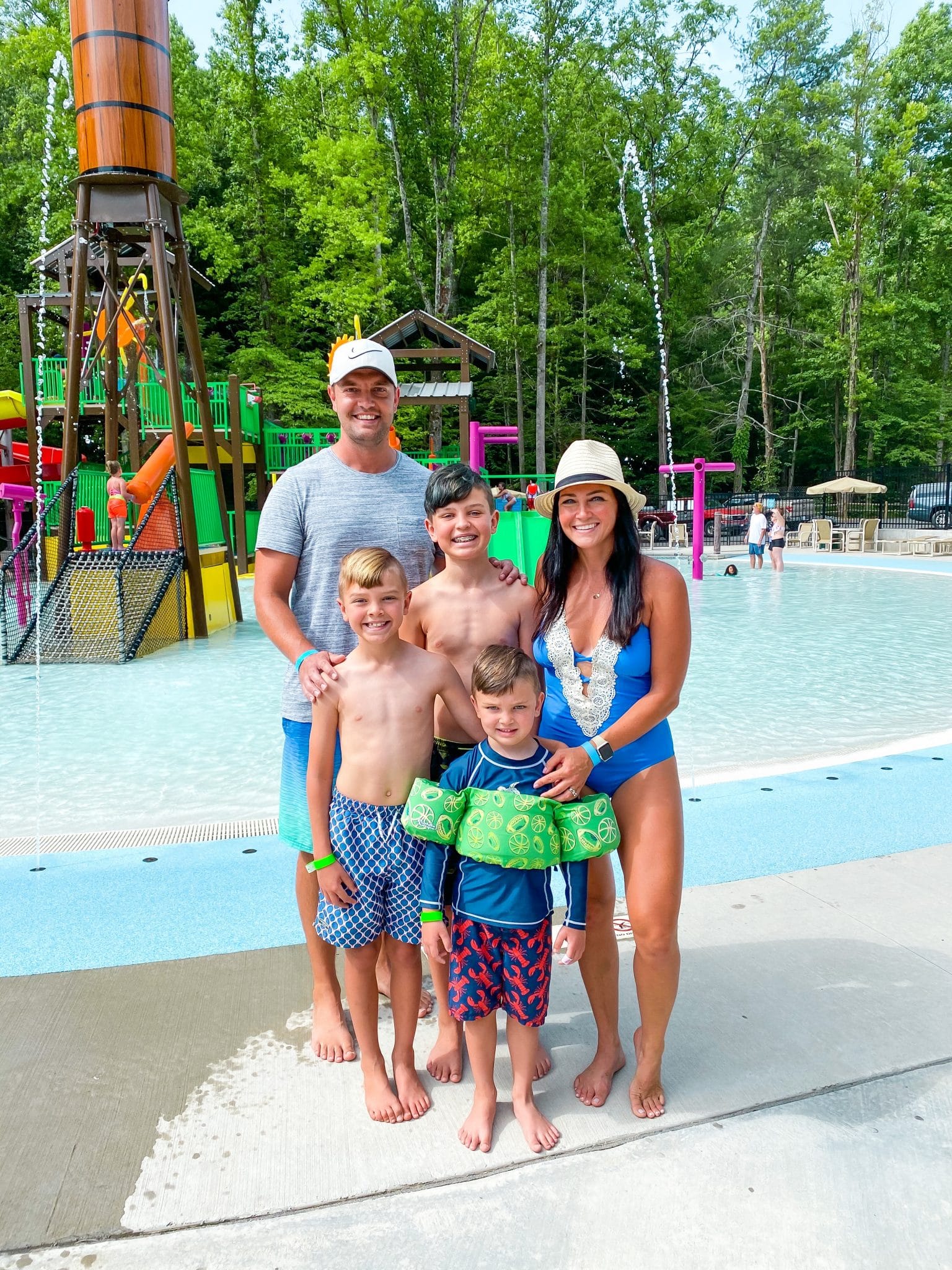 This trip was our second family weekend at Jellystone Golden Valley in Bostic, North Carolina and y'all, we had a blast! In this crazy time of life right now, Jellystone Golden Valley is the perfect spot to get away, have plenty of entertainment, while still being able to spread out and keep some distance. We let the boys each bring a friend with us, who we knew have been as strict as we have with social distancing. It was really great for them to have some time with their friends!
Sycamore Loft Cabin
This year, we stayed in one of their new Sycamore Loft Cabins. They were just installing them last year and we peeked through the windows and decided it looked like a great fit for us! We were excited when it was available this year and it really was a perfect cabin for us to stay in. The cabin has a kitchen with a refrigerator, oven and microwave. There is a table in the living area and a bar area in the kitchen, so plenty of room to sit for meals. Although, we sat outside at the picnic table most often! There is a bedroom in the back with a queen bed, a set of bunkbeds in the hall across from the bathroom and upstairs in the loft are 2 full mattresses. The couch in the living room also folds out into a bed, so it sleeps 10 total! We had 7 with us and everyone had plenty of room.
The screened in porch with rockers might have been my favorite touch. I sipped coffee out there in the morning and The Hubs and I sipped wine out there at night. It was so nice to put everyone to bed and still be able to sit up and chat a bit!
Favorite Activities
The boys absolutely loved riding around in the golf carts. We got 2 since their limo sized ones weren't in stock yet and I highly recommend them for covering the large property!
Mini golf is a free activity at Jellystone Golden Valley. It's tucked in the woods and strung with lights, so it can be played most any time!
Lazer Tag is a additional fee activity that we didn't have time to play last time we visited. The boys had a blast running through the course! They only have 10 players at a time, so there were only a couple additional people in our group.
We explored a couple hiking trails and ended up on a 2.5 mile hike one day!
They now have 2 huge jumping pads that are like massive trampolines. They get hot in the sun, but they are fun for kids and adults alike!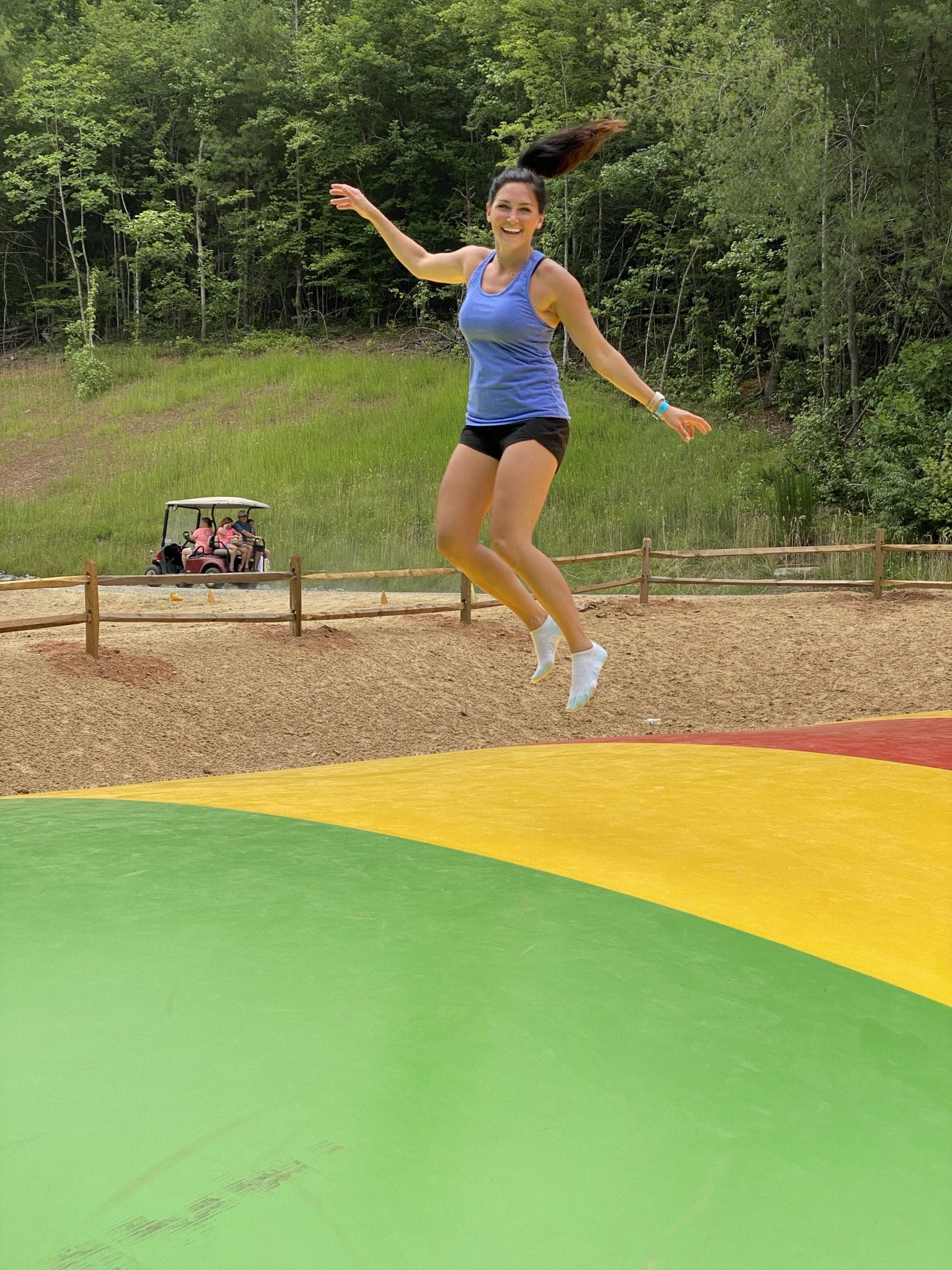 The waterpark is a massive feature at Jellystone Golden Valley. There are several water slides, water guns, a huge dumping bucket that pours tons of water and smaller toddler sized play areas. There is also a large pool with volleyball net, basketball hoops and bar style seating.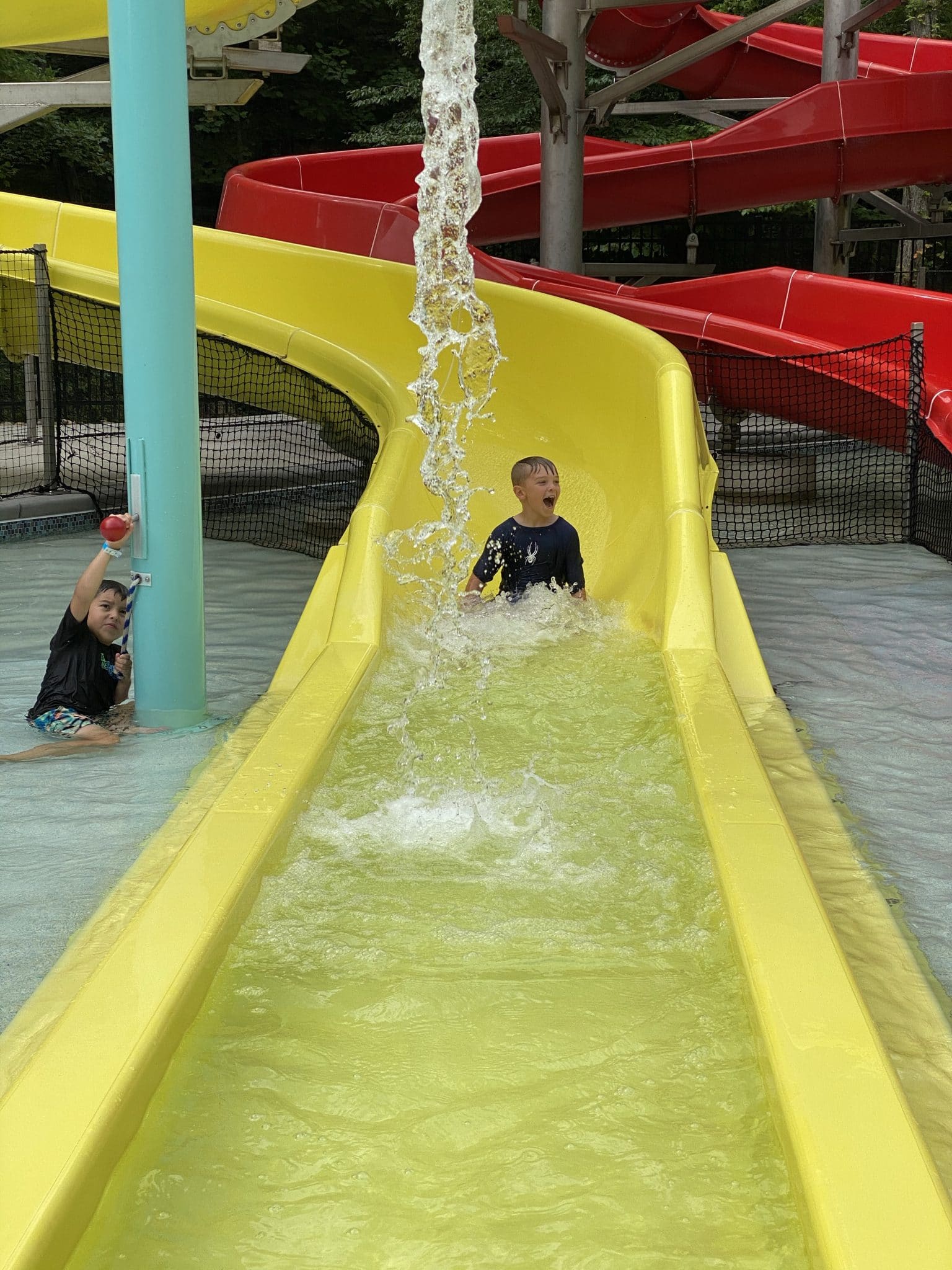 Gem mining is a popular attraction for my kids. You can buy bags of the sand with gems in the Ranger Station, then bring it to the mine to sift. My kids came home with so many treasures, most of which they think are real and they can sell for big money. Ha!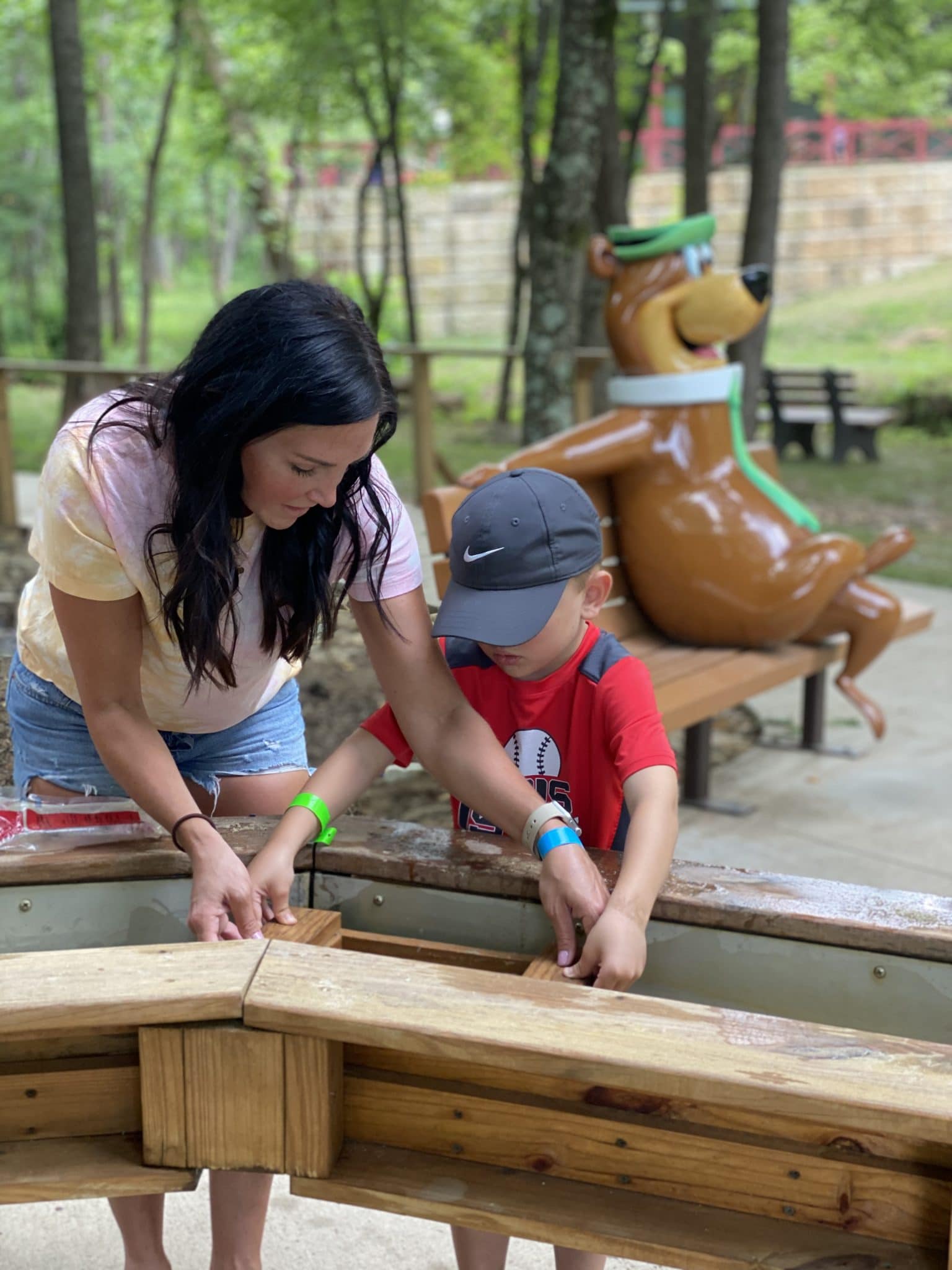 Each night, there are activities at the lakeside pavilion. Our week was Luau week, so they had a performance from hula dancers! I was more into this one than all the boys were, but they also have movies on the big screen or live music other nights!
Some of the arts and crafts available are for a fee and some are included. You can check the schedule of events for your trip week to see the options. We did tie dye pillow cases one day and they kids loved that! They also made a great souvenir.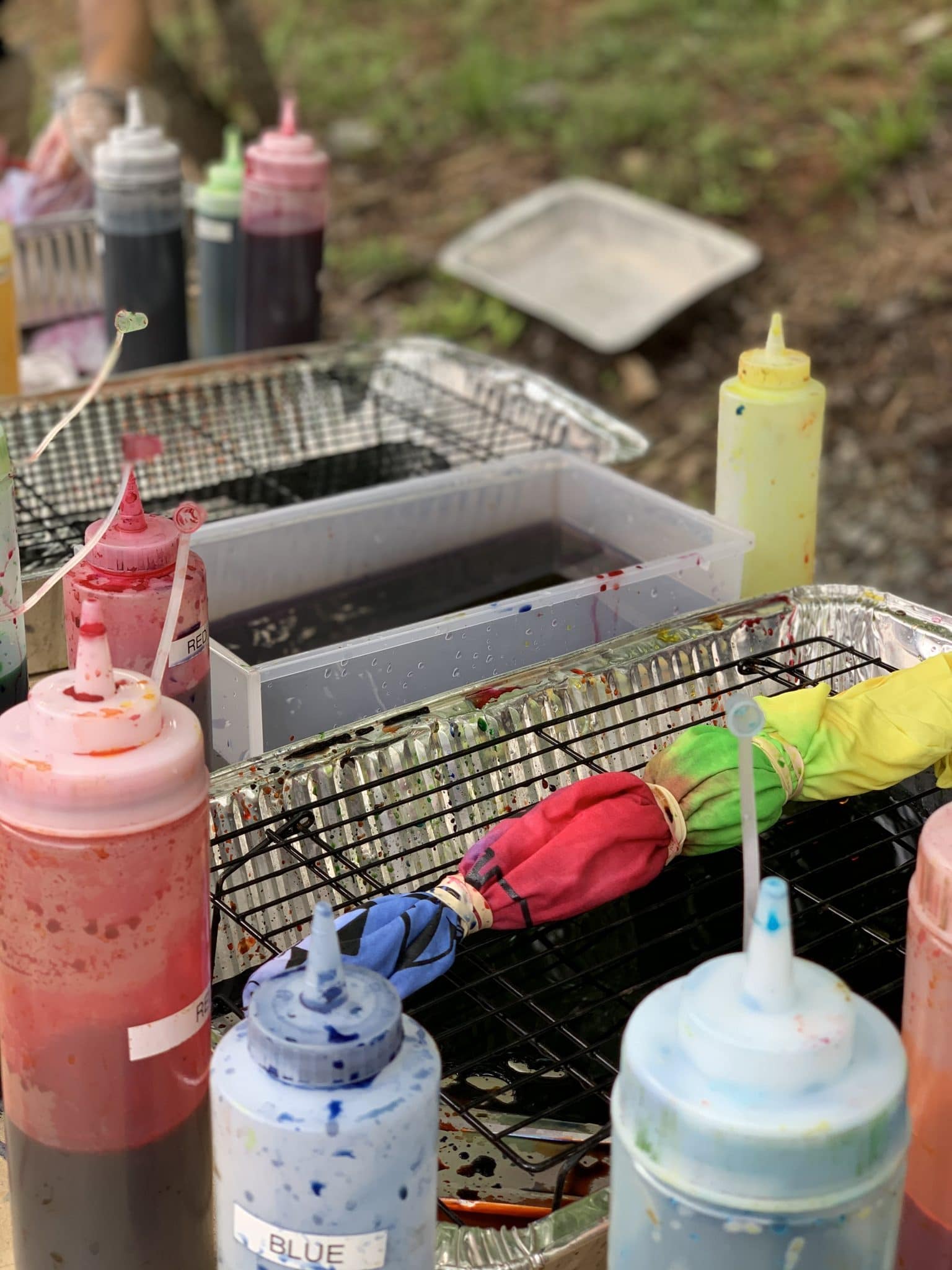 Food
We ate every meal at the picnic table outside of our cabin. I brought food and snacks, but the boys were quite happy with their pizzas, burgers and loaded waffle fries! They also have salad, sandwich and wrap options, if you're looking to be a bit healthier. The grab and go pancake breakfast was a big hit for everyone and that is available on the weekends. In addition to the Creekside Cafe, they have a Tavern where you can grab beer, wine and cocktails. Oh, and don't forget ICE CREAM!
I want to point out their Covid-19 regulations, since this was really important for us to know.
Masks are required inside public areas, which for us was a couple times into the Ranger Station to get firewood and forgotten food, into the restaurant to place our food order and inside the arts and crafts room. They do have a screened in porch area that you can pickup your food in and we only picked up our tie dye craft supplies indoors to finish crafting outside. The boys actually hadn't had a chance to wear their masks, so they were pretty happy to give them a shot. And to not have to smile when mom takes the picture. Hehe.
The pool times were limited. You sign up for a 2 hour block of time, which we did first thing in the mornings. Initially, I thought this wouldn't be enough time, but it turned out to be perfect and enough to wear the boys out!
Mini golf was self clean, but they were stocked with sprays, sanitizer and paper towels. We cleaned the clubs off before and after with no problem.
The playground was closed. This is due to the current North Carolina regulations on playgrounds, so as soon as that changes, I'm sure they will too. We could still use the sport courts, (bring your own ball!) the jumping pillows, water activities and trails.
We felt very safe and even on a busy summer weekend, not like we were in heavy crowds anywhere. It was a perfect "social distance" getaway!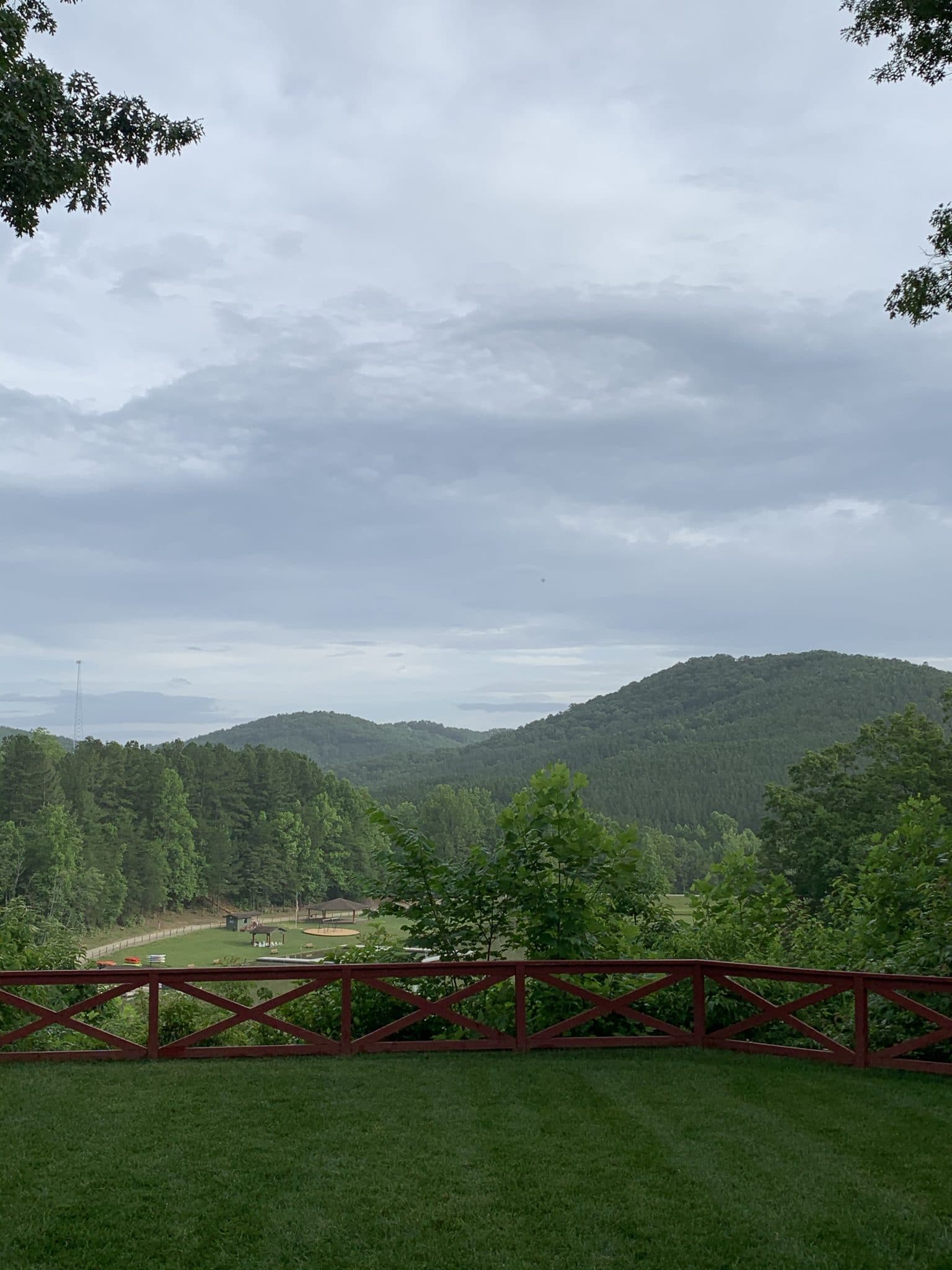 Thank you, Jellystone Camp Golden Valley for hosting our family for the weekend. All thoughts and opinions are my own.