This weekend, we packed with all sorts of fun stuff! To start with, baby W #3 got it's first item…the 4moms mamaRoo! I played with it for far too long after setting it up. The thing has tons of different settings and sounds!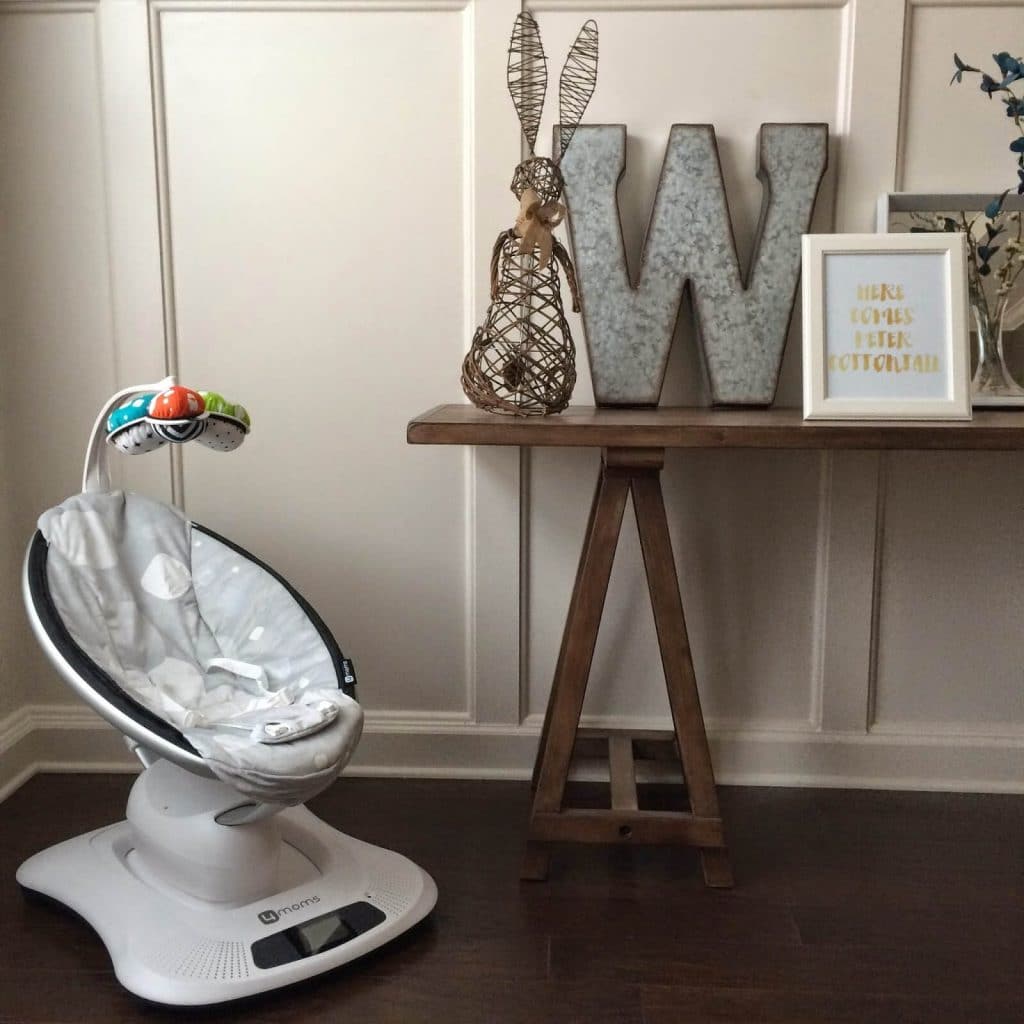 Friday afternoon, I coordinated an Easter Egg hunt in our neighborhood. I used to host it every year in our old neighborhood and I was feeling sad about not doing it this year, so I went for it! Made a little Easter photo booth for the kids to take their pictures in while they waited for their turn to hunt eggs.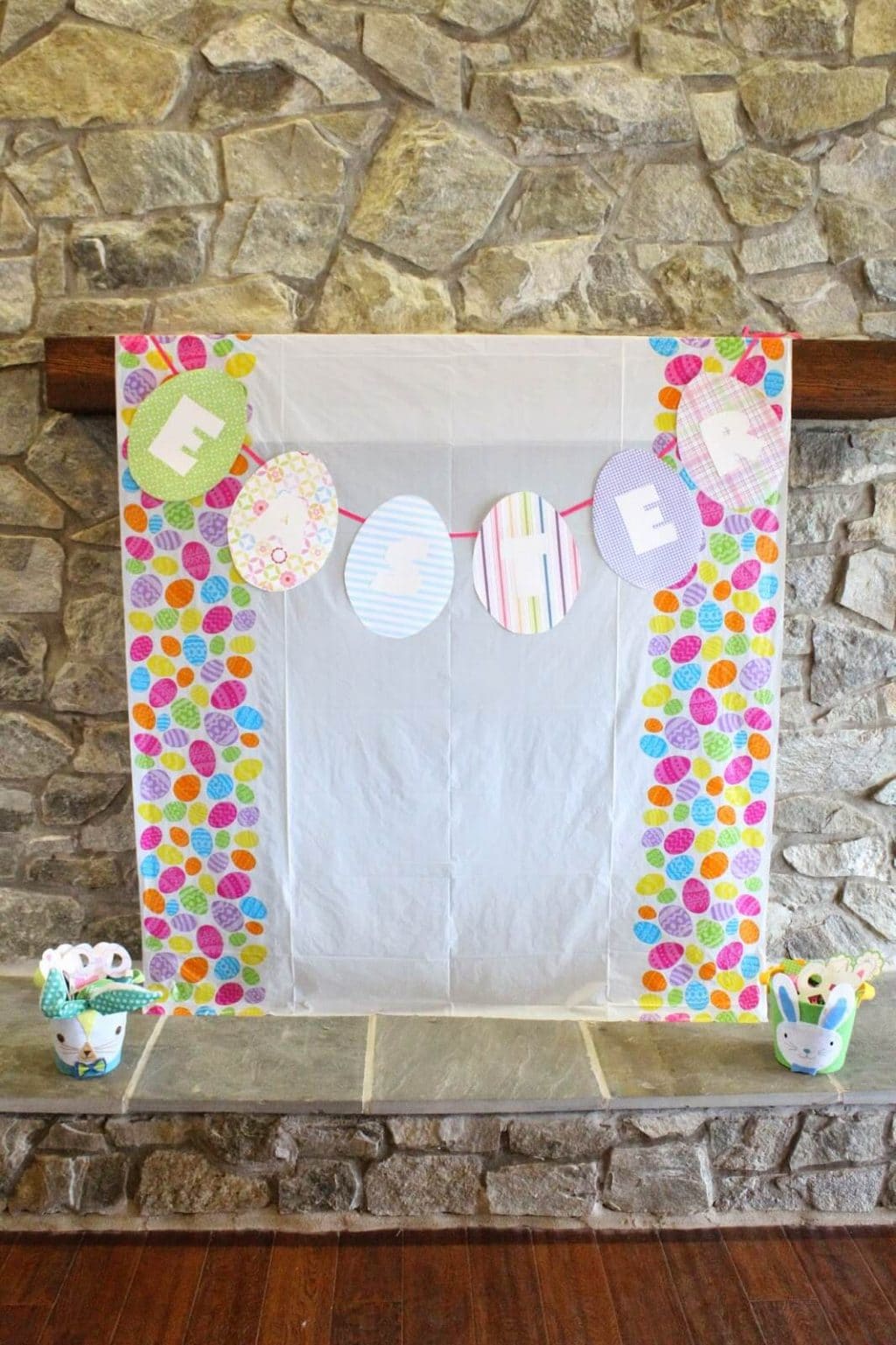 My boys thought it was pretty fun. I'm glad I snuck in a few shots of them before everyone got there. We ended up with about 30 kids and probably about that many adults, too!
I made bunny bait, since it's the most delicious part of every holiday. Everyone brought a snack with them, but I was too busy chasing kids with my camera out at that point!
These precious personalized baskets showed up just in time for the hunt. They're from Personal Creations and are super cute! The ones they have used for the past couple years were getting a little kiddie, but I still wanted something personalized and cute!


Callan was a bit easier to catch with the camera that day. Cooper was far to busy collecting eggs and running around with his friends!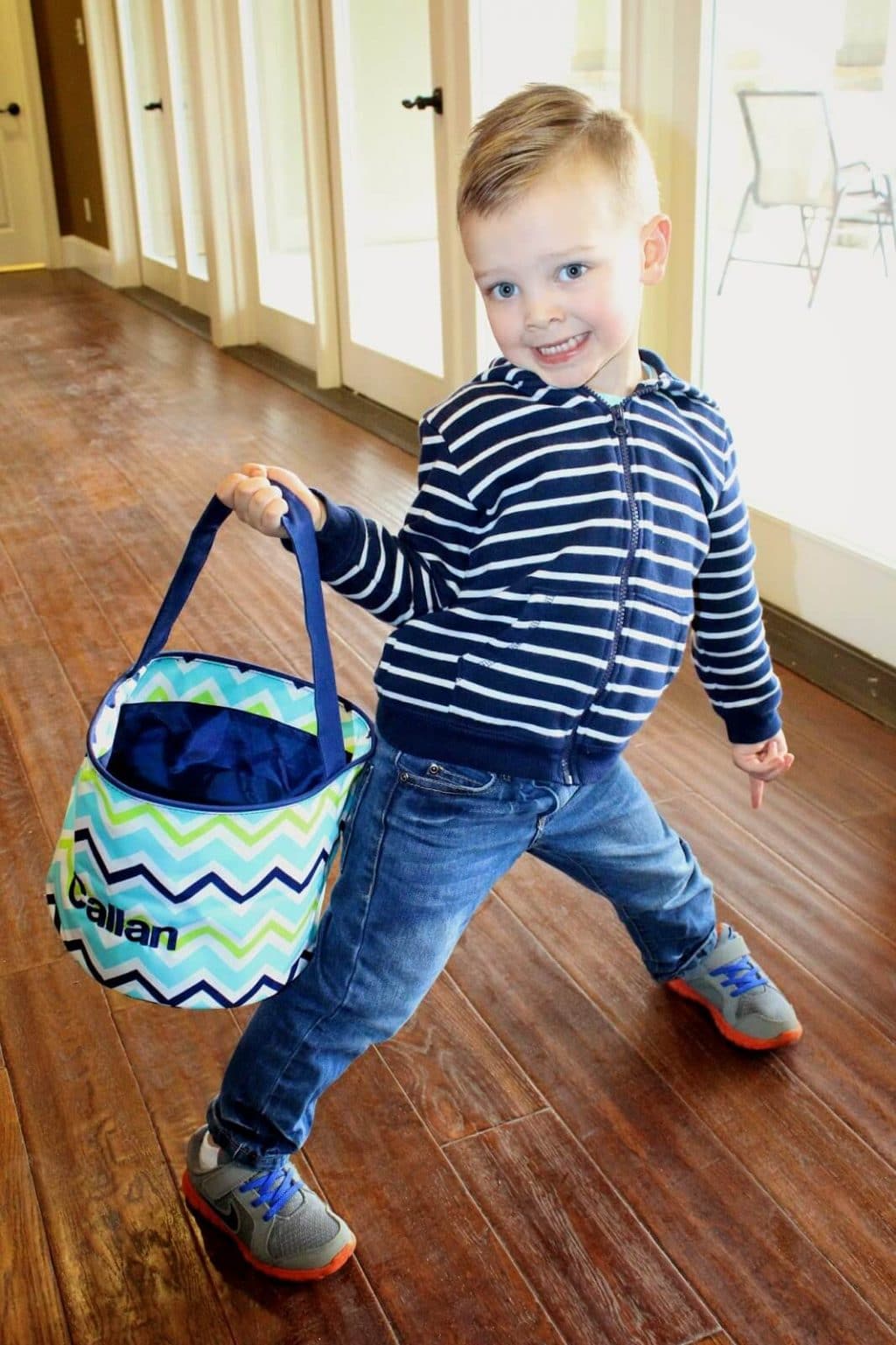 One quick in motion shot. Hehe.
Saturday was my big boy's first baseball game of the season. He played t-ball for the past 2 years, but this year, he's up to machine pitch. The hubs is his coach this year and I'm not sure I've ever seen him prouder. They get to be the New York Mets, which is the hubs team since he was little. He's a die hard fan and I imagine he dreamed about this day for a long time. We rolled up in every amount of Mets garb possible and it was so fun to hear everyone cheering "Lets go Mets!" I have a few Met's shirts that I think I can squeeze into for the next few games, then its going to have to be the hubs shirts!
Cooper got a single his very first at bat. So proud of him! That machine pitches really fast!
Sunday, I was in desperate need for quiet and snuck off for a trip to Target. I needed some girly wrapping paper for a Birthday party for one of Cooper's classmates and a few last minute Easter things. Why is it that a little warm coffee (a misto, in my case) and a red cart can be so good for the mama soul?
Well, y'all went a little crazy over this bag of mine on Instagram and I don't blame you one bit. I LOVE it. It's actually from last year, but one of my absolute favorites. It's available again this year, but if you want it, grab it quick. It sold out in this color fast last year! It's from JustFab and the name is the Legacy.


In other news, I have a toddler running around in Paw Patrol underwear! I've been pushing for so long and it's like it suddenly hit him that it's cool to pee the potty! He's been wearing underwear/pull-ups for 5 days and only had a couple accidents. You don't even know how excited I am for a few months of a diaper break!