Christmas 2022 Recap!
Christmas 2022! We continued our yearly stack tradition. I know one day I'll be on the very top and that's going to be the most comfortable year!
We had a laid back Christmas Day, and really the whole season since then. We, for the first time ever, had our wrapping done before Christmas Eve! It was a miracle and now I don't ever want to be up until 2am wrapping again! On Christmas Eve, we watched our church and my sisters sing at their church. Before bedtime, the boys got to say their goodbyes to our elf, Jack. I'm very happy to say he showed up EVERY DAY like a boss for the whole month of December!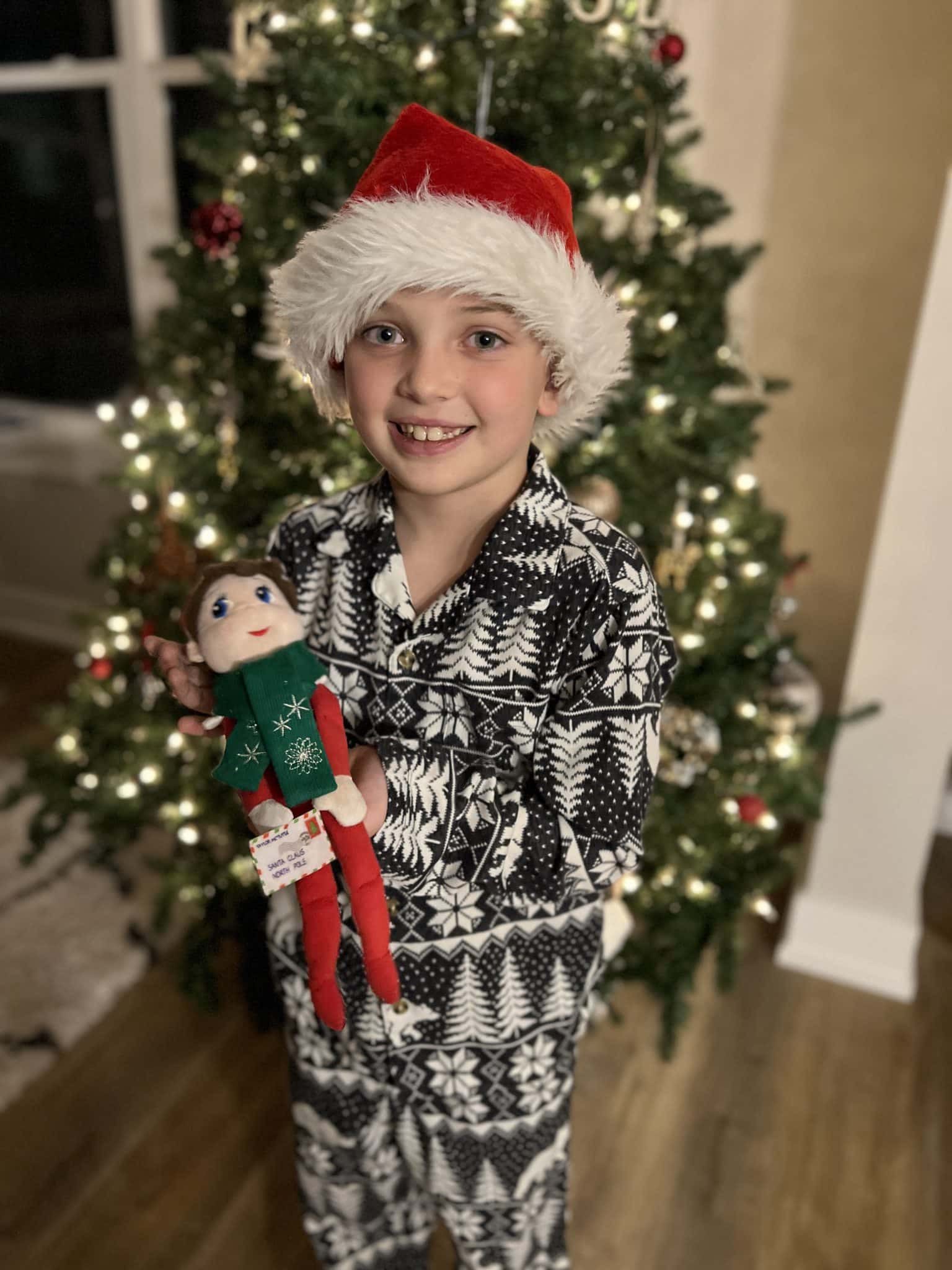 Our traditions now include reading Twas the night before Christmas and Twas the night before Christmas in Michigan. I had no idea there were these state specific books, but I bought this one last year when we moved here and it's pretty special.
We told the boys they couldn't come down until 7am and they were patiently waiting at the top of the stairs at 6:59! That joy of the Christmas morning excitement will literally never get old.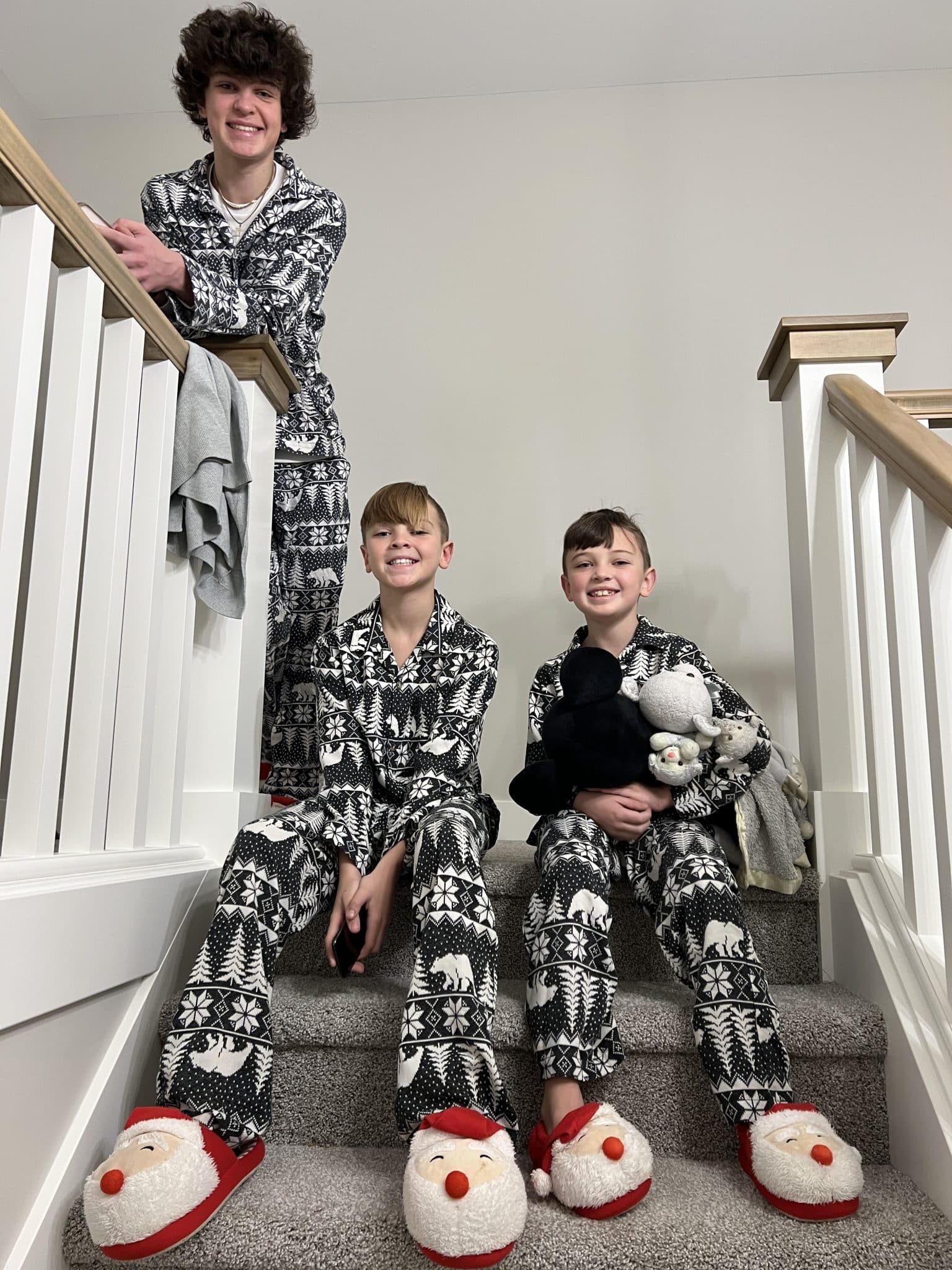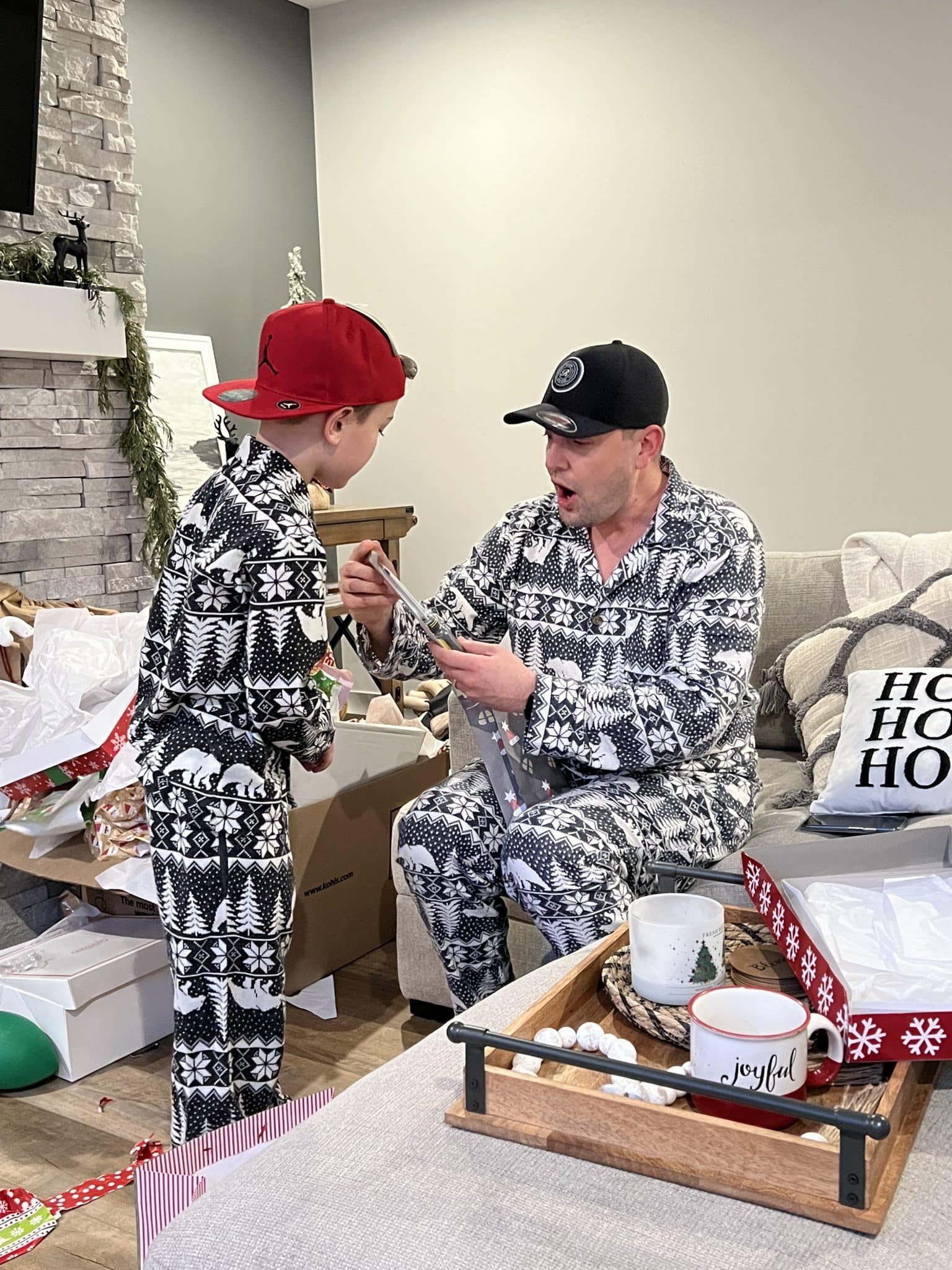 I made my traditional sausage biscuits that my family has been having on Christmas morning since I was a little girl. I've shared it with so many people and my sister-in-laws now make it for their in-laws as well.
The Hubs parents came into town a few days before Christmas to stay with us for awhile. Thankfully, Jack the Elf hooked them up with matching pjs, too!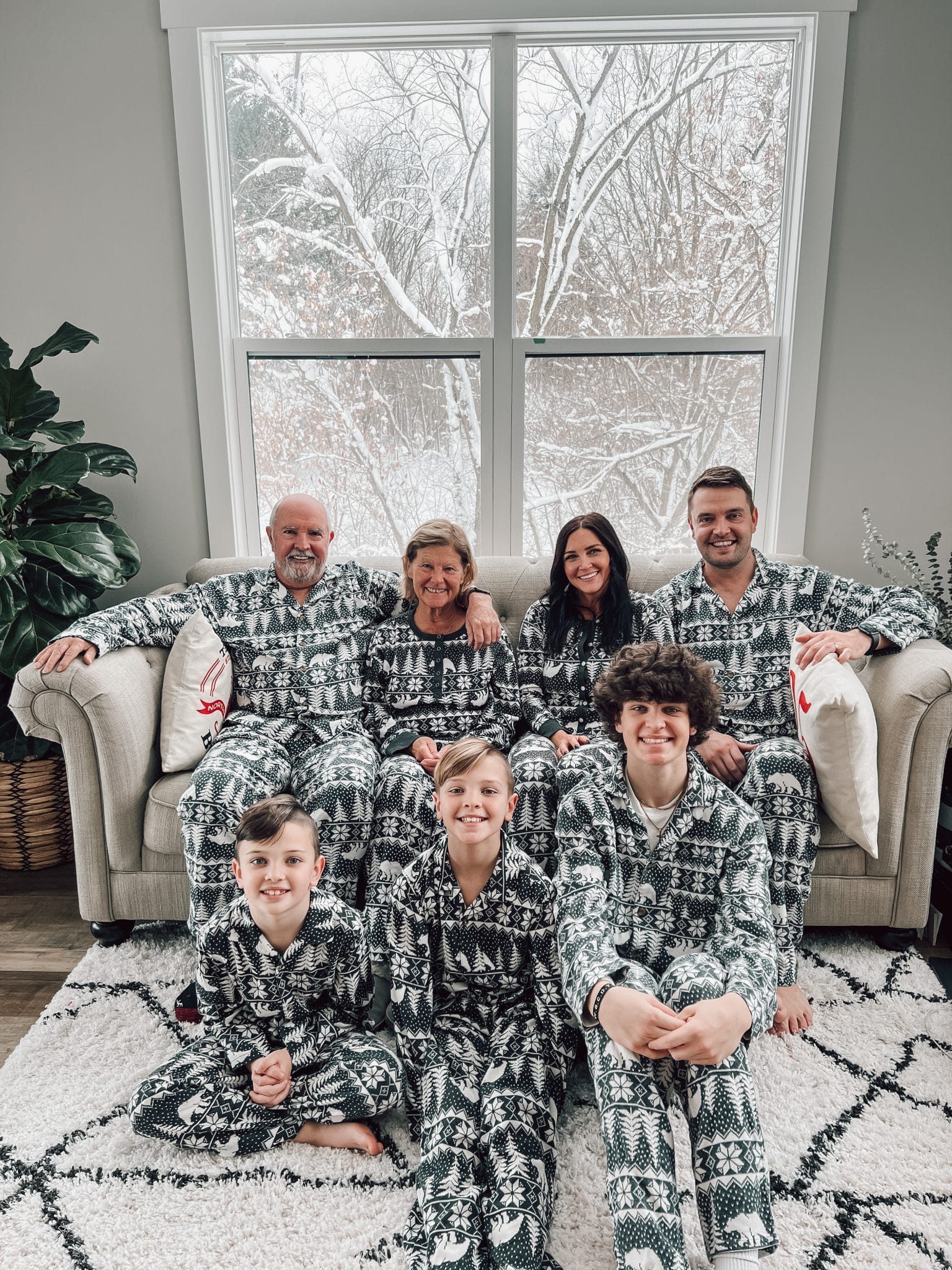 I think we all prayed in the massive blizzard we got the day before Christmas! Seriously SO MUCH SNOW. Cooper had told me a couple weeks prior that there's literally no reason to live in Michigan if we don't have a white Christmas. Haha. God really delivered for us and we spent a good chunk of our afternoon sledding, snow boarding and pelting each other with snowballs. Feels like the right thing to be doing on a Christmas Day to me.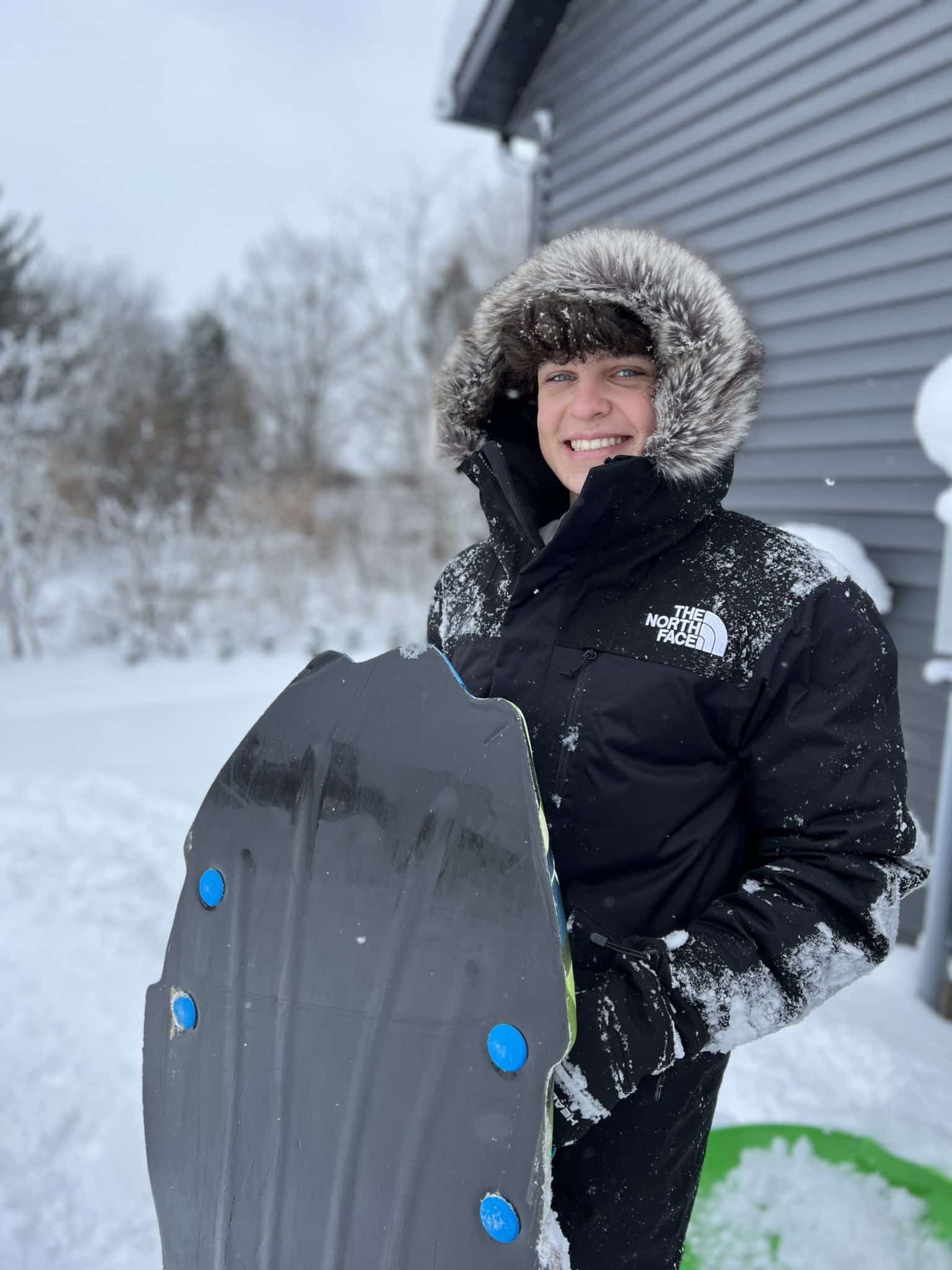 Our Christmas dinner was pretty traditional with ham, mashed potatoes, cranberry Brussel sprouts and carrots. Ma'am made her famous cheesecake and apple pie, which was all delicious.
We haven't done much to speak of since Christmas Day. Mornings sleeping in, lazy days of movies and games, lots of recovery time from a busy fall. I'm always so grateful for this time to reset and recharge before the winter sports season picks right back up!
Hope you all had a wonderful Christmas and I'll see you back here in 2023 with a 2022 year in review!