This high protein breakfast casserole is a perfect meal prep to keep you on track with your protein goals! Make ahead and eat all week!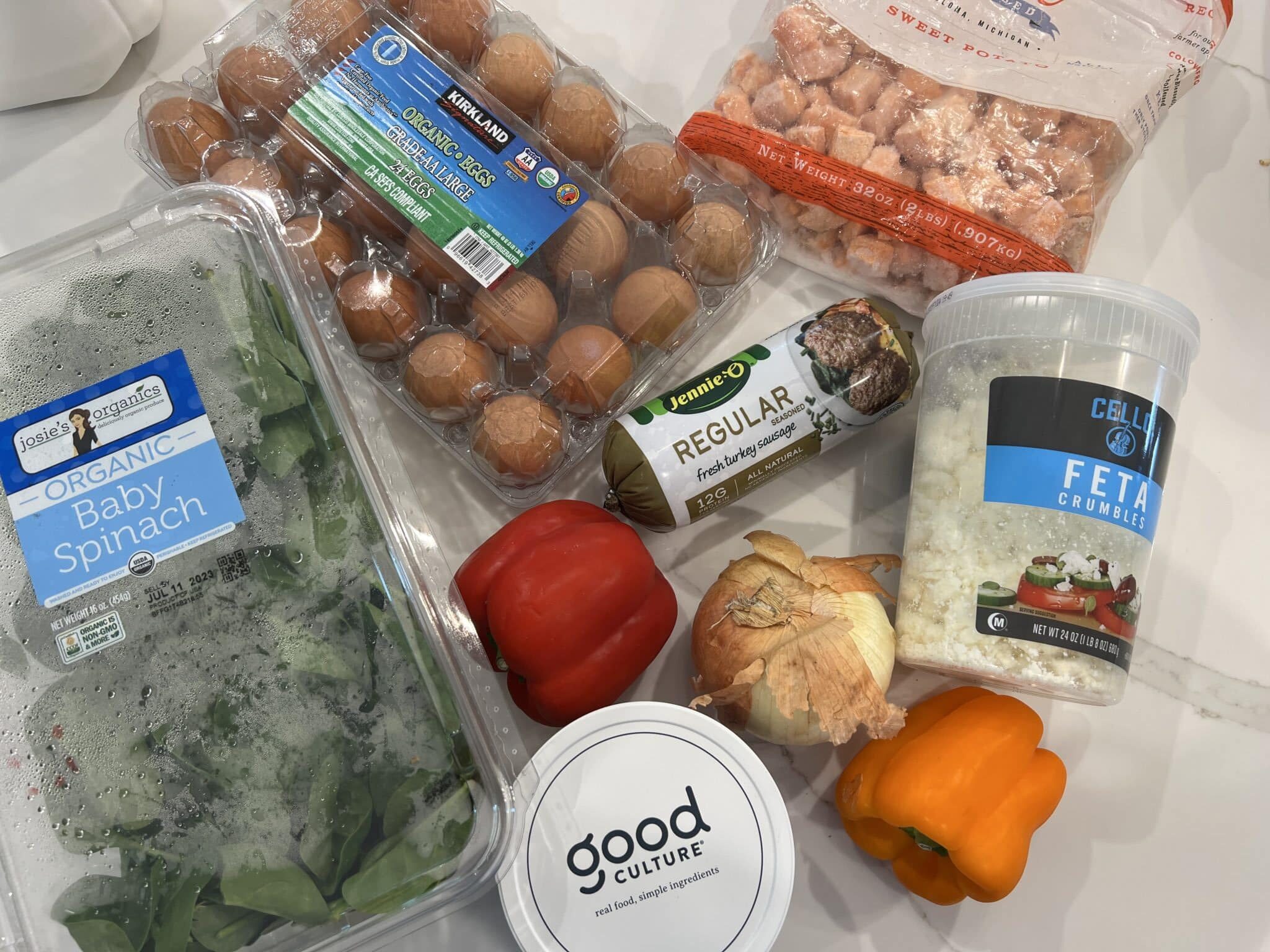 I posted this breakfast casserole recipe a few years back and have adapted it a bit over time. I've increased the protein, tried all sorts of veggie combos and this is my current favorite version!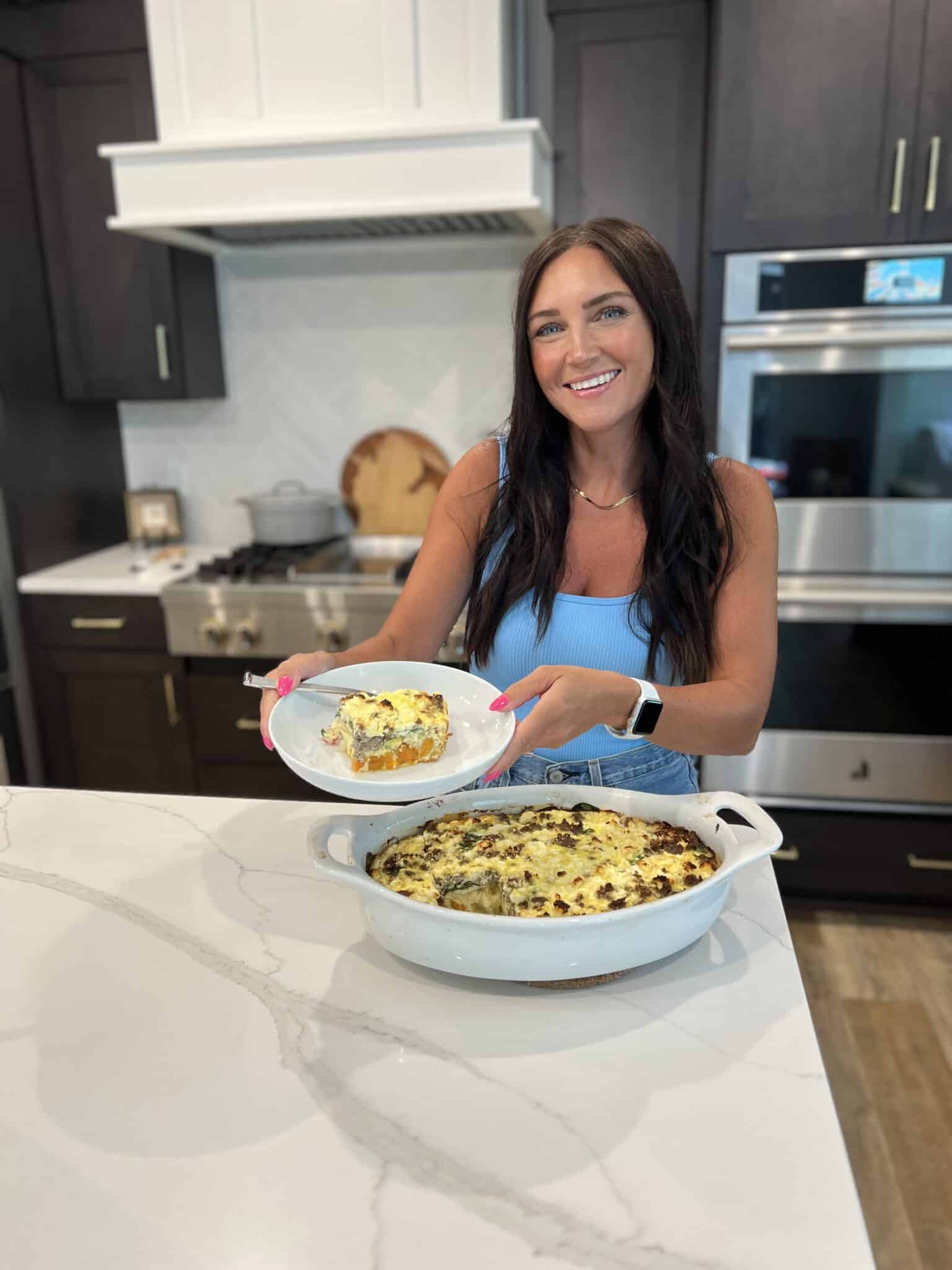 High Protein Breakfast Casserole Recipe:
12 eggs
1 cup cottage cheese
1/2 cup milk
1 onion, chopped
1 pepper, chopped
2 handfulls spinach, torn
3 cups sweet potato, cubed frozen or raw
1 lb turkey sausage, browned
1/2 – 1 cup feta, or cheese of choice
1 1/2 tsp salt, divided
1 tsp pepper, divided
1/2 tsp cumin
High Protein Breakfast Casserole Directions:
Preheat oven to 375. Brown sausage until cooked through. Mix eggs, cottage cheese and milk with 1/2 tsp of salt and 1/2 tsp pepper, set aside. Spray 9×13 pan with cooking spray and layer sweet potatoes, veggies and remaining seasonings. Sprinkle cooked sausage over veggies, then pour egg mixture over. Sprinkle cheese on top. Bake at 375 for 50 minutes, or until cooked through.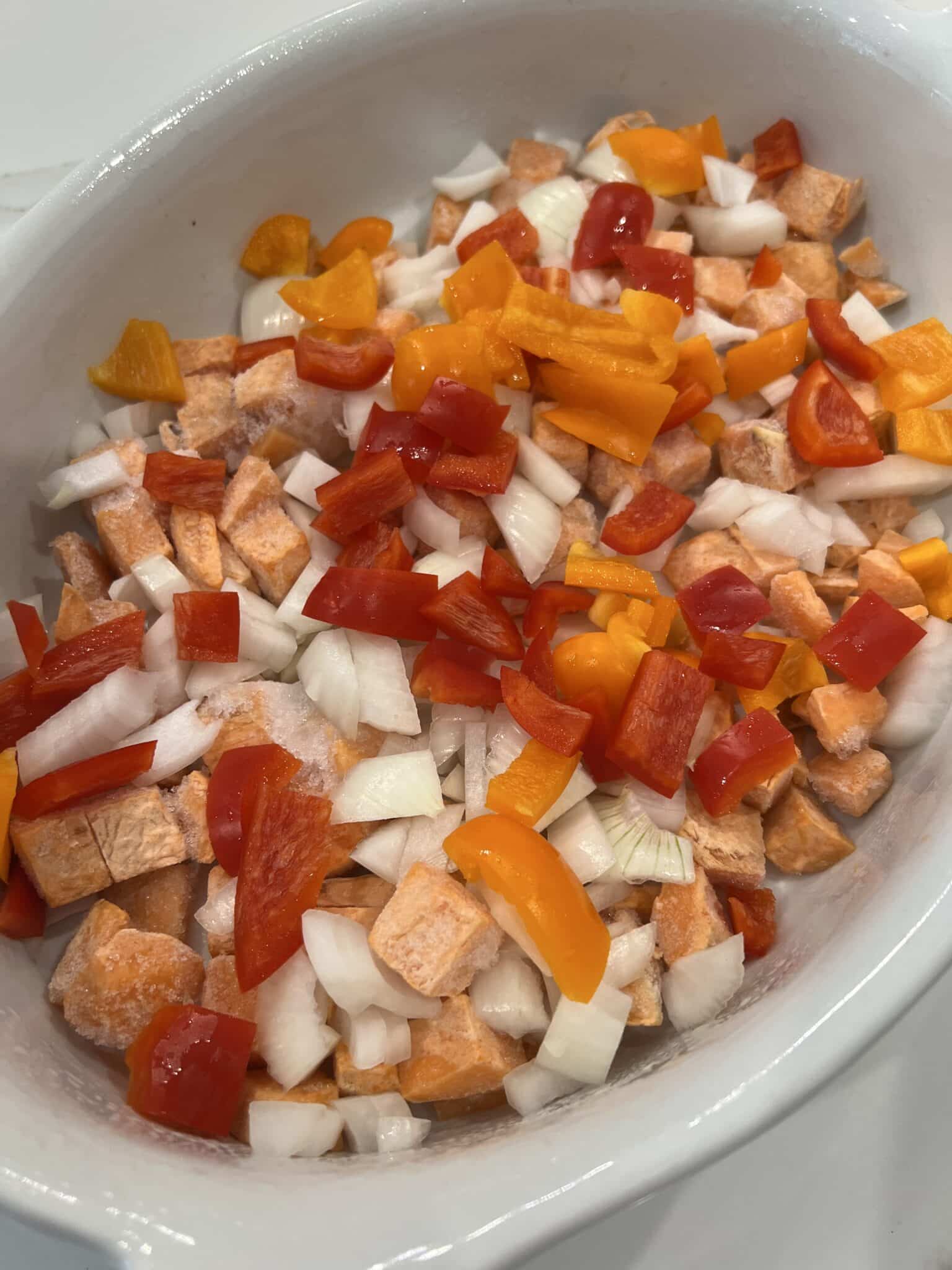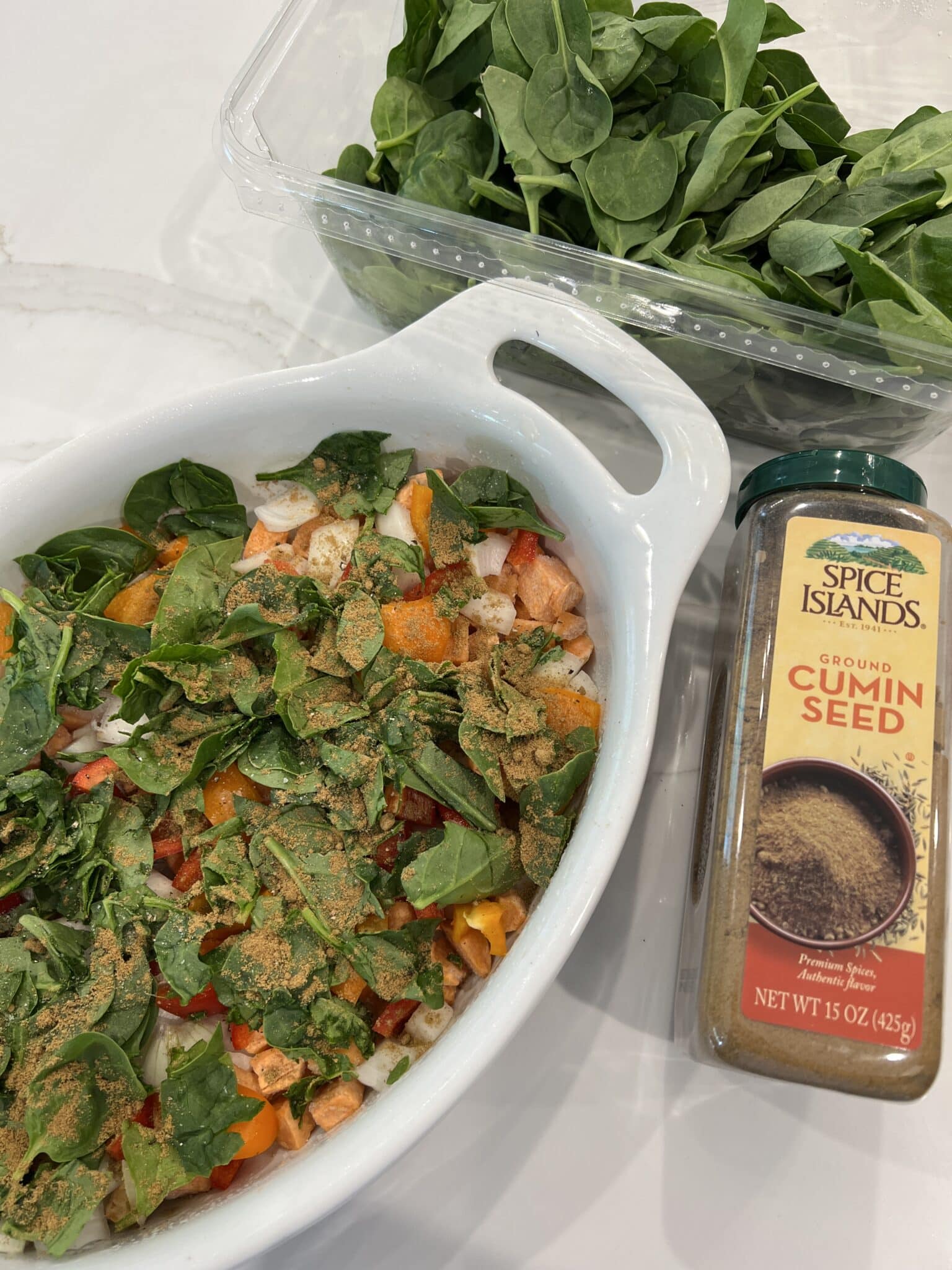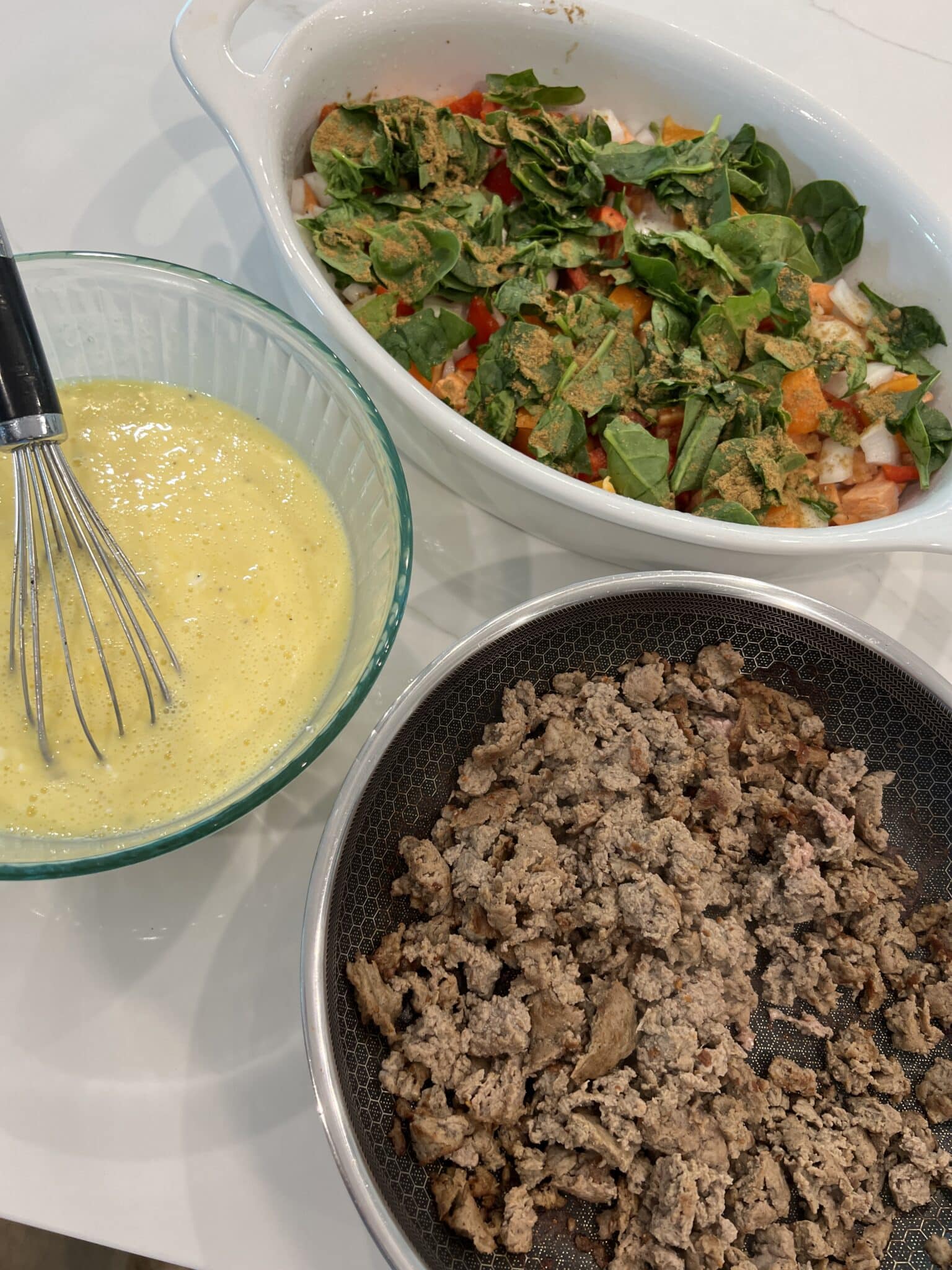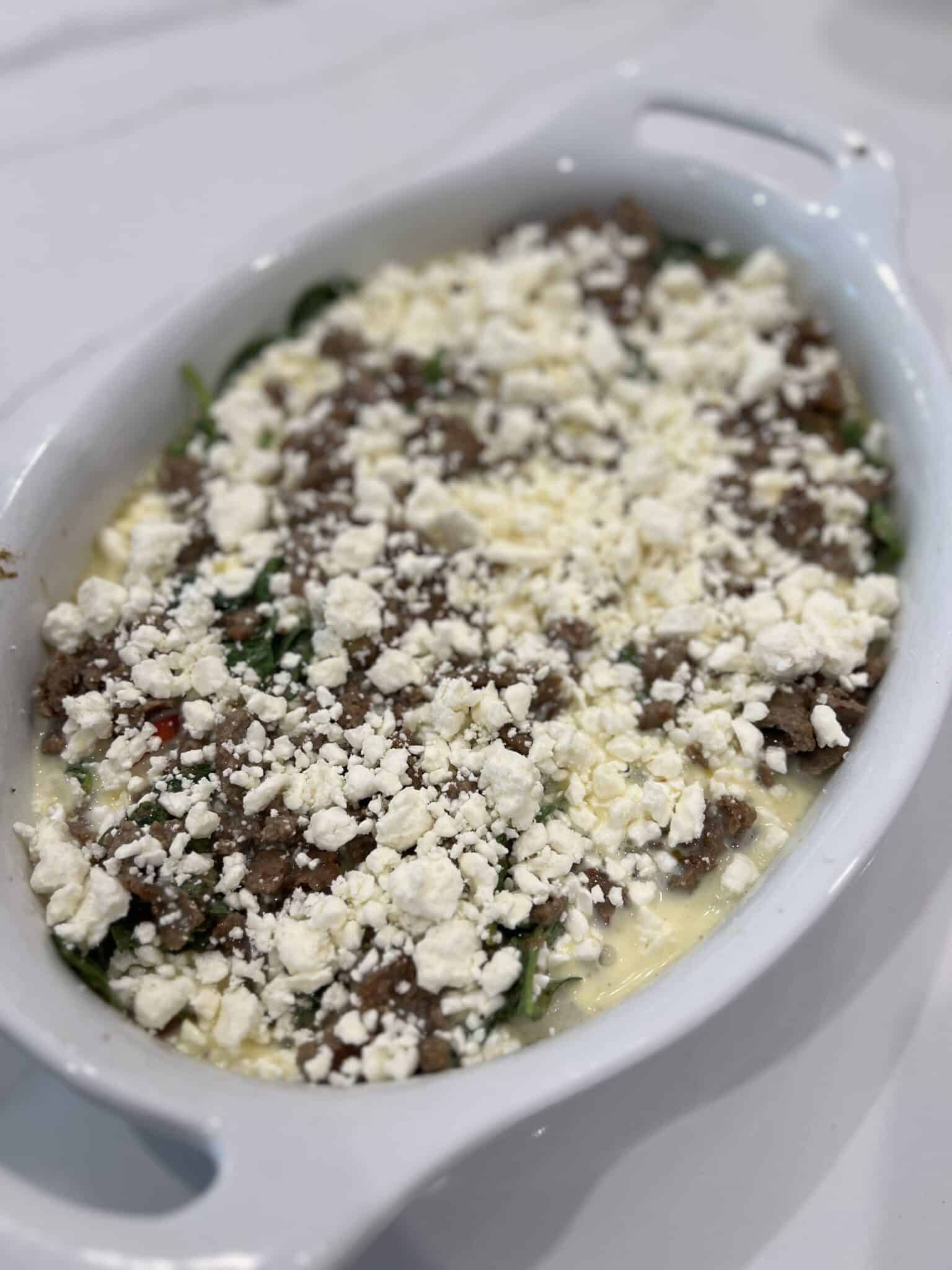 This recipe is so versatile! Swap any of the veggies for your favorites. Asparagus, mushrooms or any pepper blend works great. You can also adjust the amount and type of cheese to your preference. Sometimes I add in lots of red pepper flakes to make it spicy and some cherry tomatoes on top really make it pretty!