Quite possibly my new favorite item of clothing are these camo pants that I snagged at the Gap Outlet a few weeks ago. Not sure when camouflage became a trend for anyone but hunters or people from south Georgia, but I'm all over it.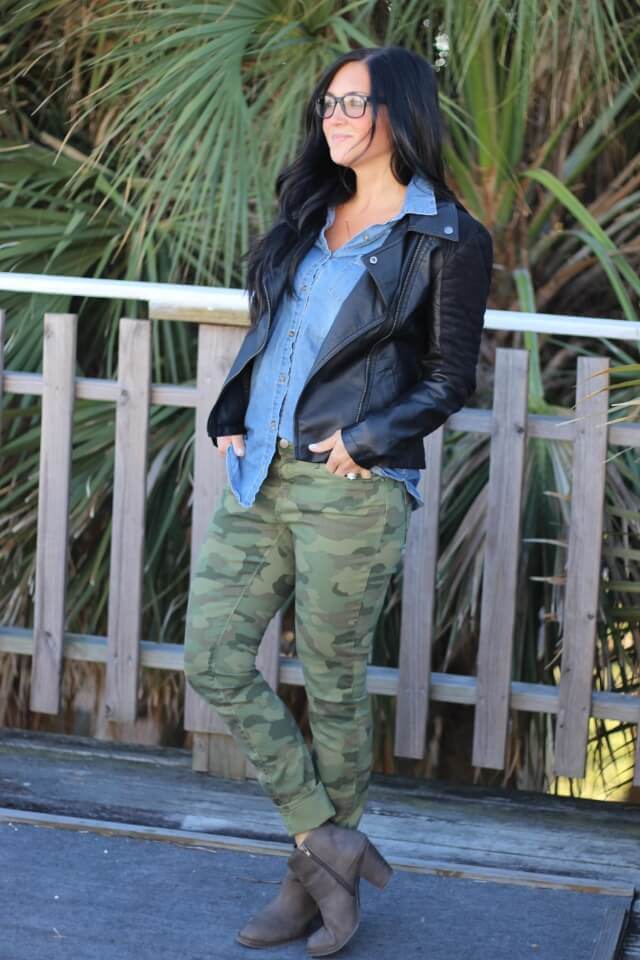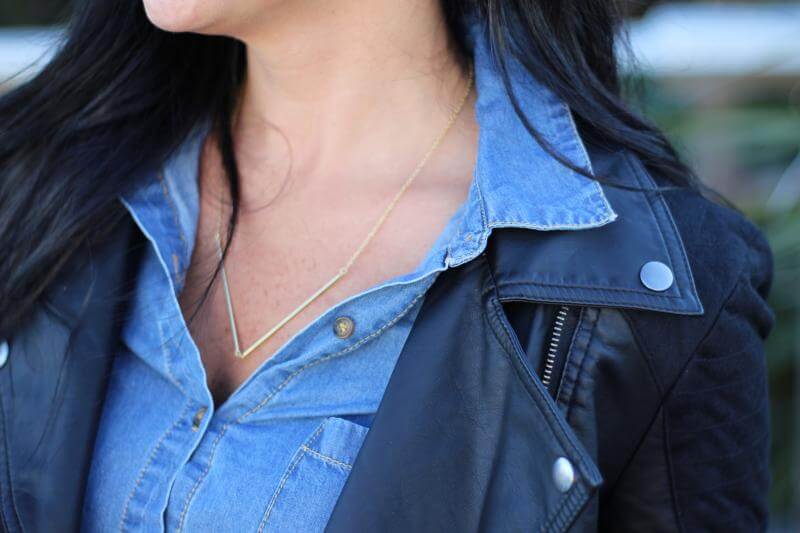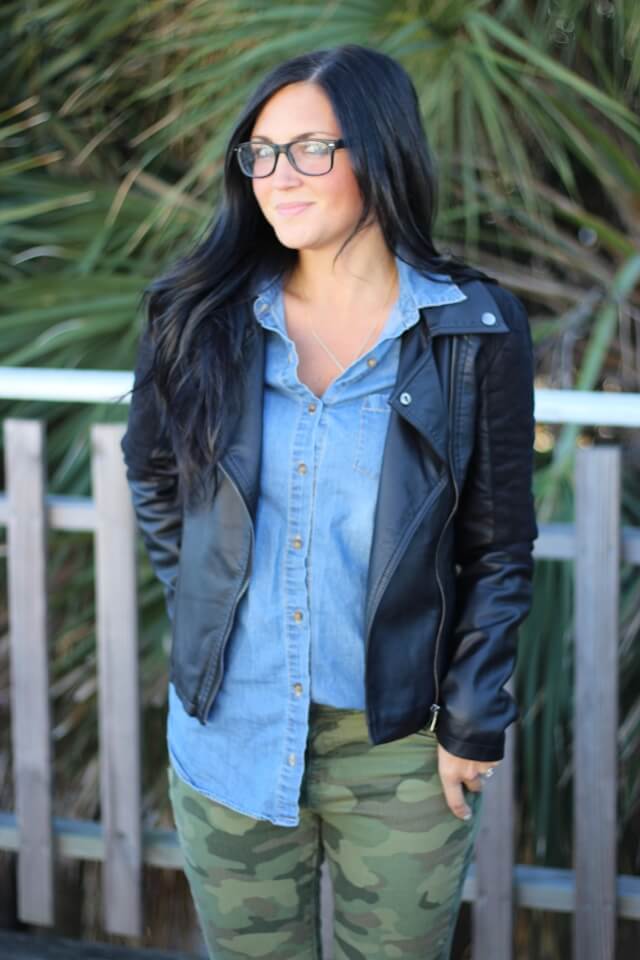 I wore this outfit while we were at the beach in Georgia not that long ago. I'm just way behind on some of my posts! I'm loving the quilted detail on the sleeves of this bomber and I've worn it several times. The detail makes it a little more feminine and a little less biker, I think.
I think this week, I'm going to be in full on Thanksgiving mode. I'm totally itching to decorate for Christmas, but since we are hosting my whole family this year, I think I'll leave turkeys and pumpkins until we're done with that. We had a FaceTime menu planning session, I've got dishes, linens and place cards ready, now all I need is a turkey to feed 15!