Everything you need to throw a tropical surf party, from foods to make to ways to decorate. This is a great theme for all ages!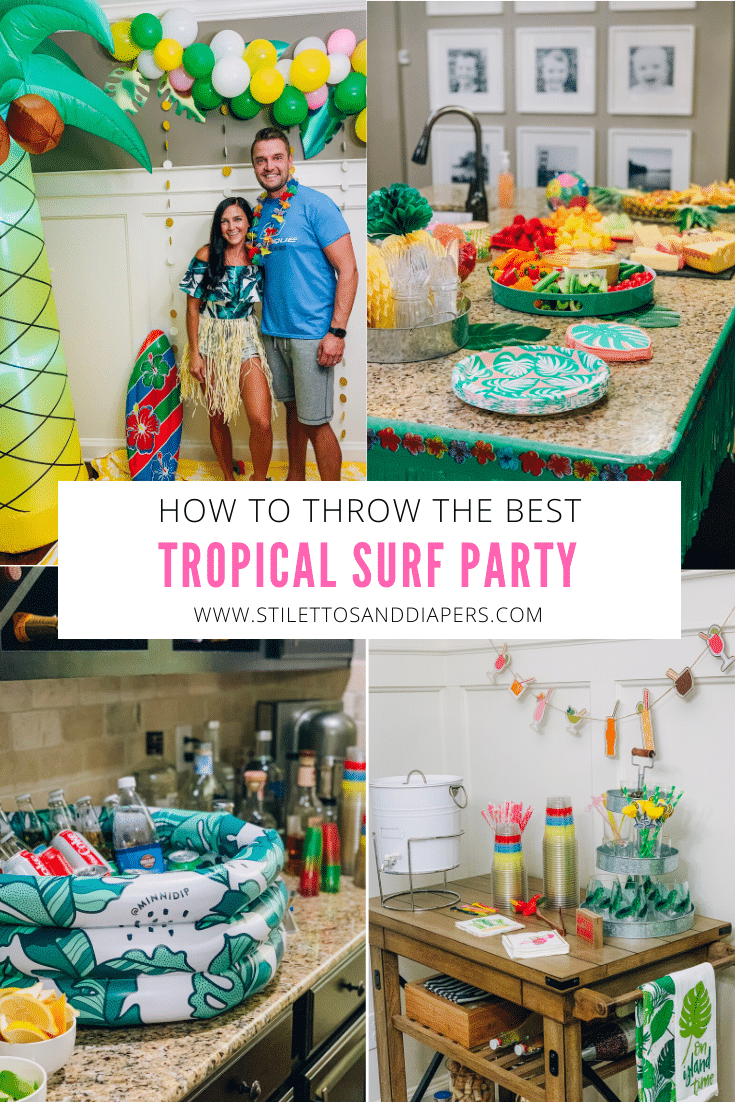 With my husband's Birthday coming up in just 3 days, and the fact that we can't have a party this year, (Covid!)  I realized I never posted about his Birthday party from last year! We had the best time celebrating and it was a totally fun theme. He said he was okay with me running with a theme, but he didn't want it too over the top. Welllll, that's difficult for me! But I did want to share because it was a total blast and actually really simple to put together this Tropical Surf Party! This is an excellent theme for any age group and a fun one for people to dress up for!
Food
Individual Pineapple Upside Down Cake
Chips and Pineapple Salsa
Fruit and Veggies (the bright colors are perfect decor!)
Cheese Platter
I did use this drink cooler for beer and seltzers, which is really just a little pool! It was really cute in the bar area.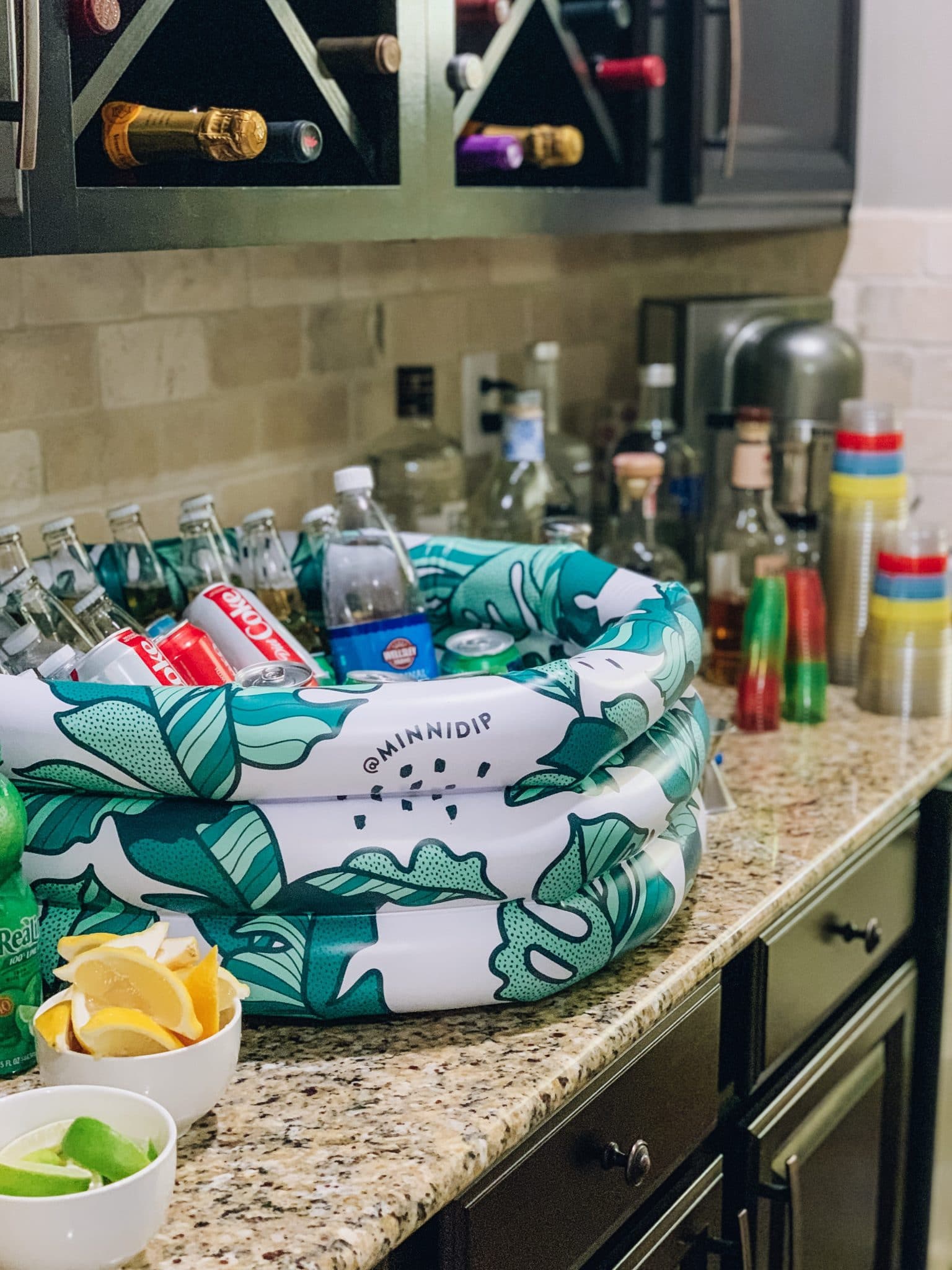 Decor
My vision started with the huge inflatable palm tree I found at Target. It was on clearance and unfortunately I can't find it anywhere now, but I found some other similar tall palm trees! This large tropical party kit was essential and provided tons of decor! I tied a ton of balloons to a string and tucked the palm leaves into when I taped it up on the wall. The gold dots hung down behind to create a great backdrop for pictures, which we took a ton of with the tropical photo booth prop set. I used real pineapples as well as the paper ones for decor and sprinkled the Hawaiian flowers around all the table surfaces. I did find some of the miscellaneous stuff in the Target dollar spot and the Dollar Tree. If you hit those at the right time of year, you can find some good stuff!
Palm Plates | Hawaiian Straws | Leis
Let me know if you end up having a fun tropical surf party! And any specific questions, I'm happy to answer!