I almost cried (the full on ugly cry) when I opened the box and saw these: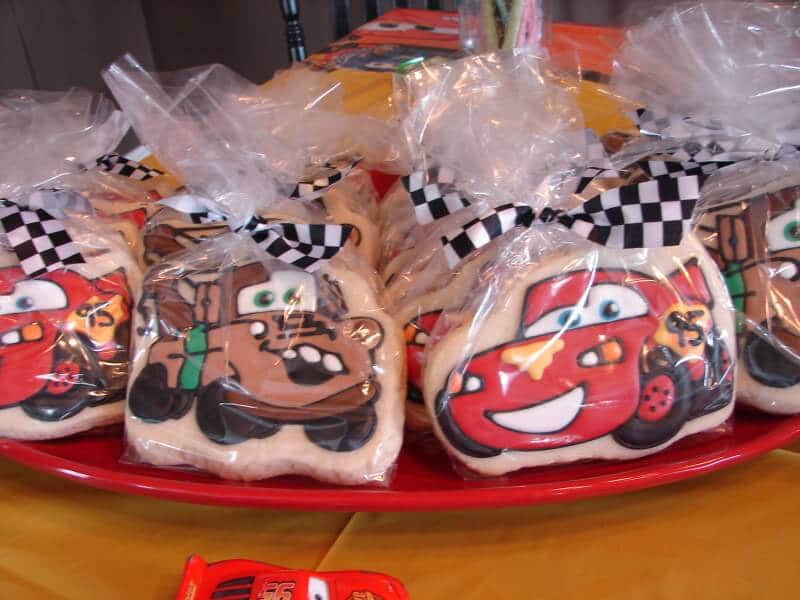 I yelled for Cooper who gasped loudly and concerned me that he just stopped breathing.
These are cookies. COOKIES look like this. I could work for 3 weeks and never create something this incredible.
The sweet Elizabeth at Decorated Desserts made these for Cooper's 4th Birthday and I couldn't have been more pleased. They were just perfect. And the shortbread cookie under McQueen and Mater was to die for. They are 1/2″ instead of the standard 1/4″ and as cookie fan, I can say that makes all the difference in the world. I may have hidden an extra one in the back of the pantry for myself.
Elizabeth makes cookies in all sorts of designs. Birthdays, showers, graduations, you name it. She's got you covered. Check out her Facebook page to see all the cute cookies she makes!