Last week was the first week of school here! Cooper went all week long and Callan started Kindergarten with just 1 day. This week has been a full one and let me just say that I'm GLAD IT'S FRIDAY! I have some really tired boys, especially with the late baseball games they've had all during the week. I don't think I was prepared enough to be waking up early again, either. Even when I go early to the gym, I got to sneak back in bed awhile…not anymore!
I was nervous about how Callan especially would do this year. He isn't an early riser and he's only ever been to 1 year of M-W-F half day preschool. Thankfully, he's done great and got an amazing teacher. He's loving school! Cooper always does well and pops right up for me in the morning. I am grateful for that! I miss these boys tremendously during the day and so does Lincoln. He isn't used to being here alone!
I've been making the boys hold these chalkboard signs every year and I wondered how much more time I have. Cooper just asked this year if he can skip it for 5th grade, much to my dismay. I love them!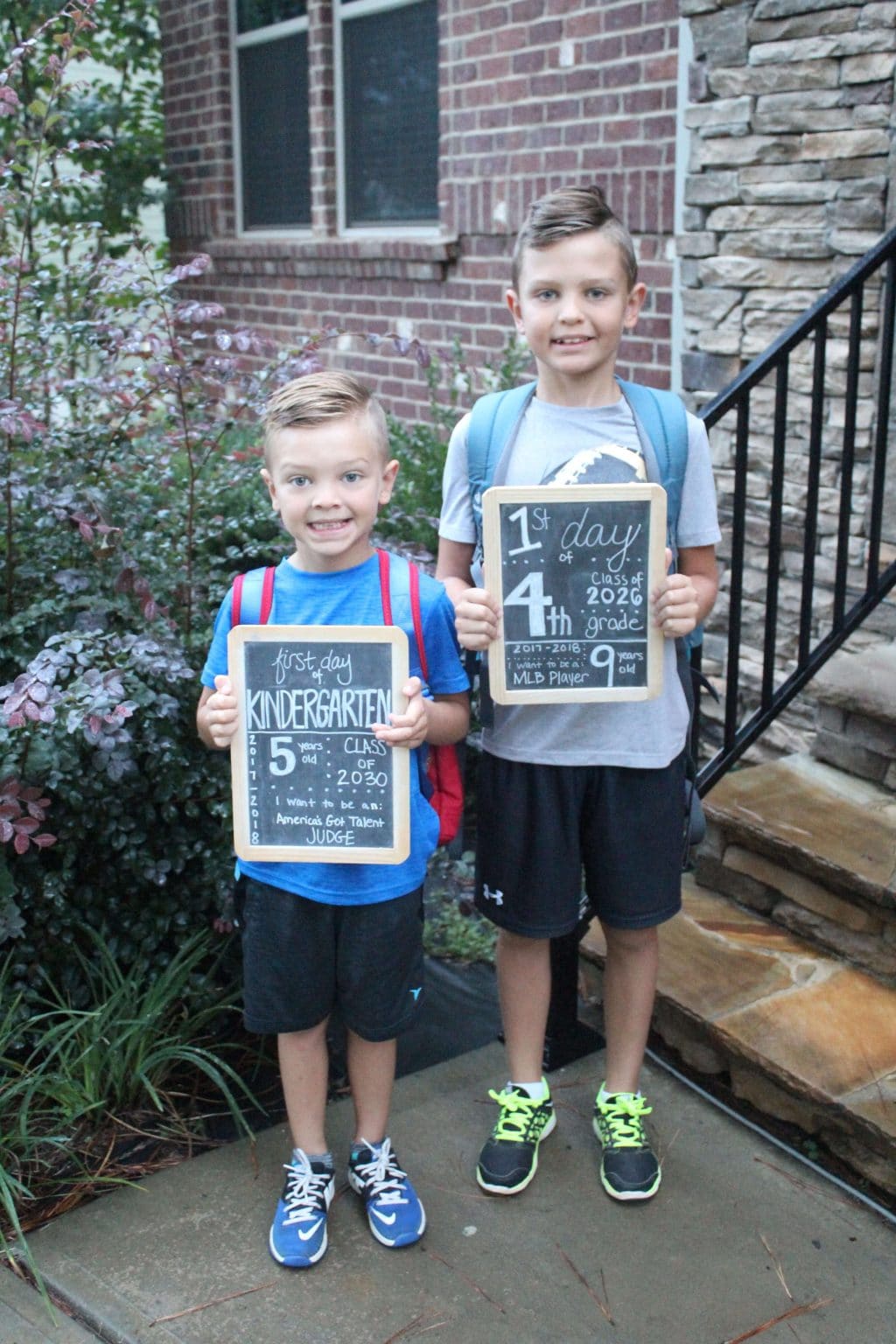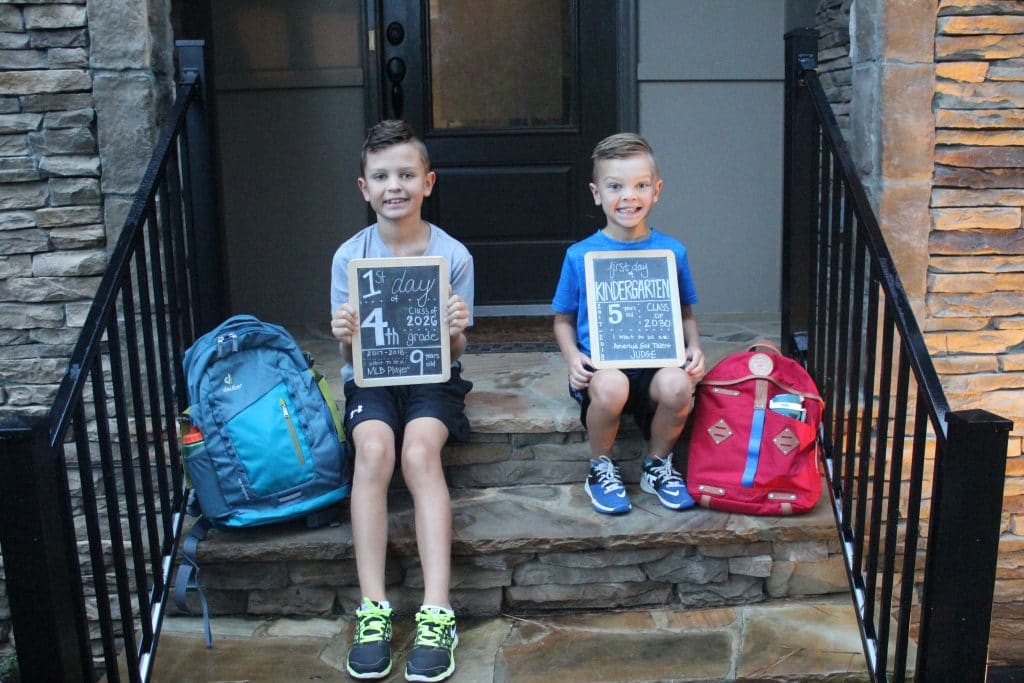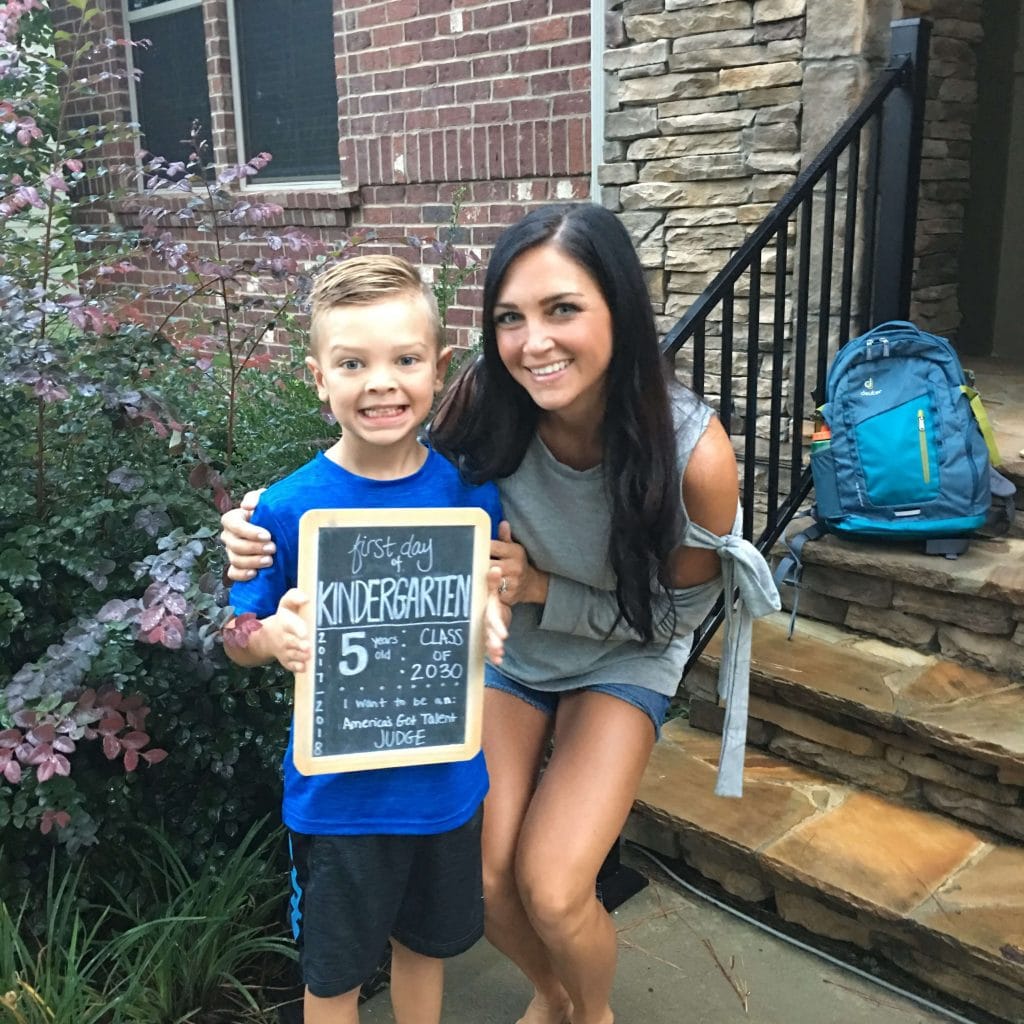 As you can see, we have a future MLB Player as well as an America's Got Talent Judge around here! The boys picked new backpacks from Portmantos. Cooper picked a cool Deuter that has plenty of cool compartments and Callan got a Will Leather Goods that's the perfect size for Kindergarten. If you're in need of new luggage, backpacks or any other luggage accessory, Portmantos is a great place to get them!
We're praying this weekend for all of our family and friends in Florida. I spent many years of my childhood there, so it's a special place to me. We might end up with family here for the weekend and in that case, it will be a big ole party!
Happy Friday!