All of our favorite things about our winter getaway – Hyatt Zilara Cap Cana Vacation in the Dominican Republic!
Strap in, because this is a long one! We had an amazing time during our Hyatt Zilara Cap Cana vacation. It was an absolute breath of fresh air – literally – to escape the cold for a few days of sunshine. This was a work rewards trip for The Hubs and when he asked if I wanted to go, I looked at him like he had 7 heads. Um, of course I did! I'd never been to an all-inclusive, never been out of the country as an adult and his parents were already here to take care of our babies. It was a no brainer!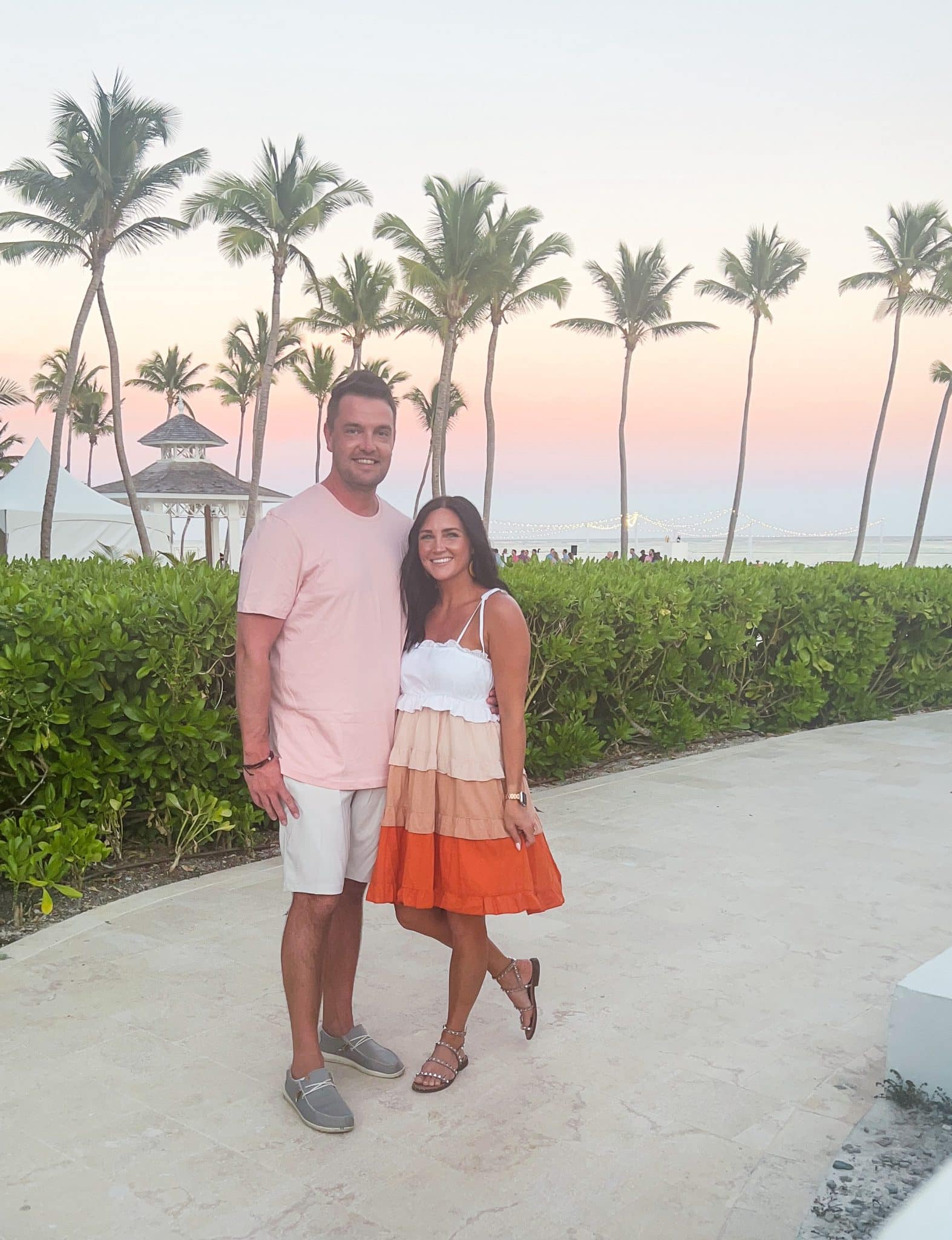 Wednesday
We flew down super early on Wednesday morning into Charlotte, then to PUJ. It made for a long day of traveling, but we arrived around 3:30pm local time (1 hour ahead of us) and the resort was only a 15 minute bus ride. The airport was bustling with people ready and willing to give you rides. If I was booking a trip, I would make sure I had transportation set ahead of time. We found The Hubs company name on a sign and went right to our ride. There are also a lot of people that want to help with your bags. Normally this is a no thanks from me, but we got plenty of small bills ahead of the trip and were happy to give the Dominican people some work that they really wanted!
By 5pm we were settled into our room with a cocktail. I literally couldn't believe the views that were out of our window! We had an ocean view junior suite that was fantastic. The sliding glass doors opened up to unobstructed views of the ocean. The large glass shower also had a sliding door covering it, so you could see out to the ocean from there, too!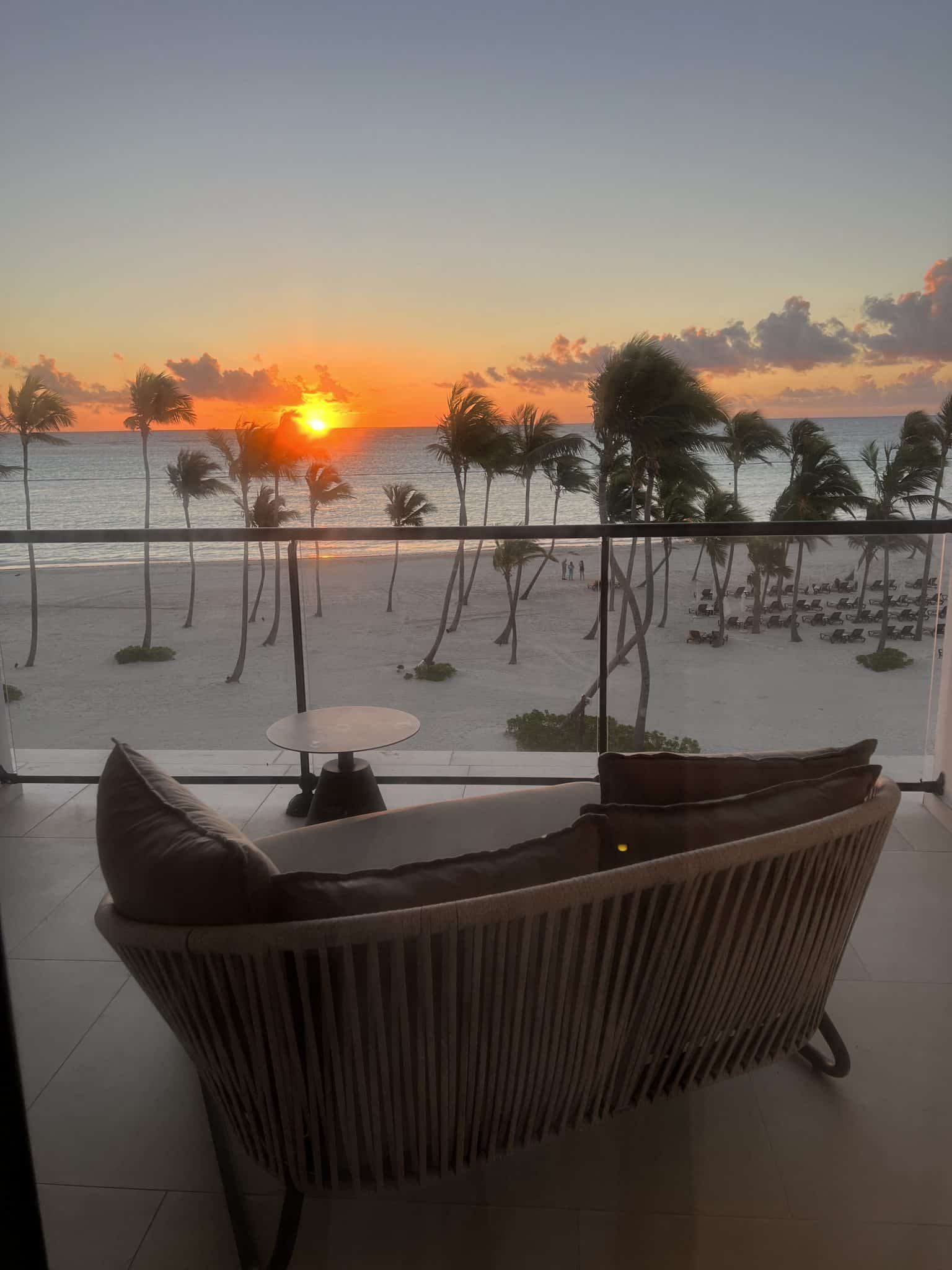 We spent quite a bit of time exploring the grounds to start. The whole lobby area is open air, with plenty of swings, seating areas and ocean views. You can watch the sunrise by the ocean and the sunset through the other side of the lobby. There was no lack of incredible views!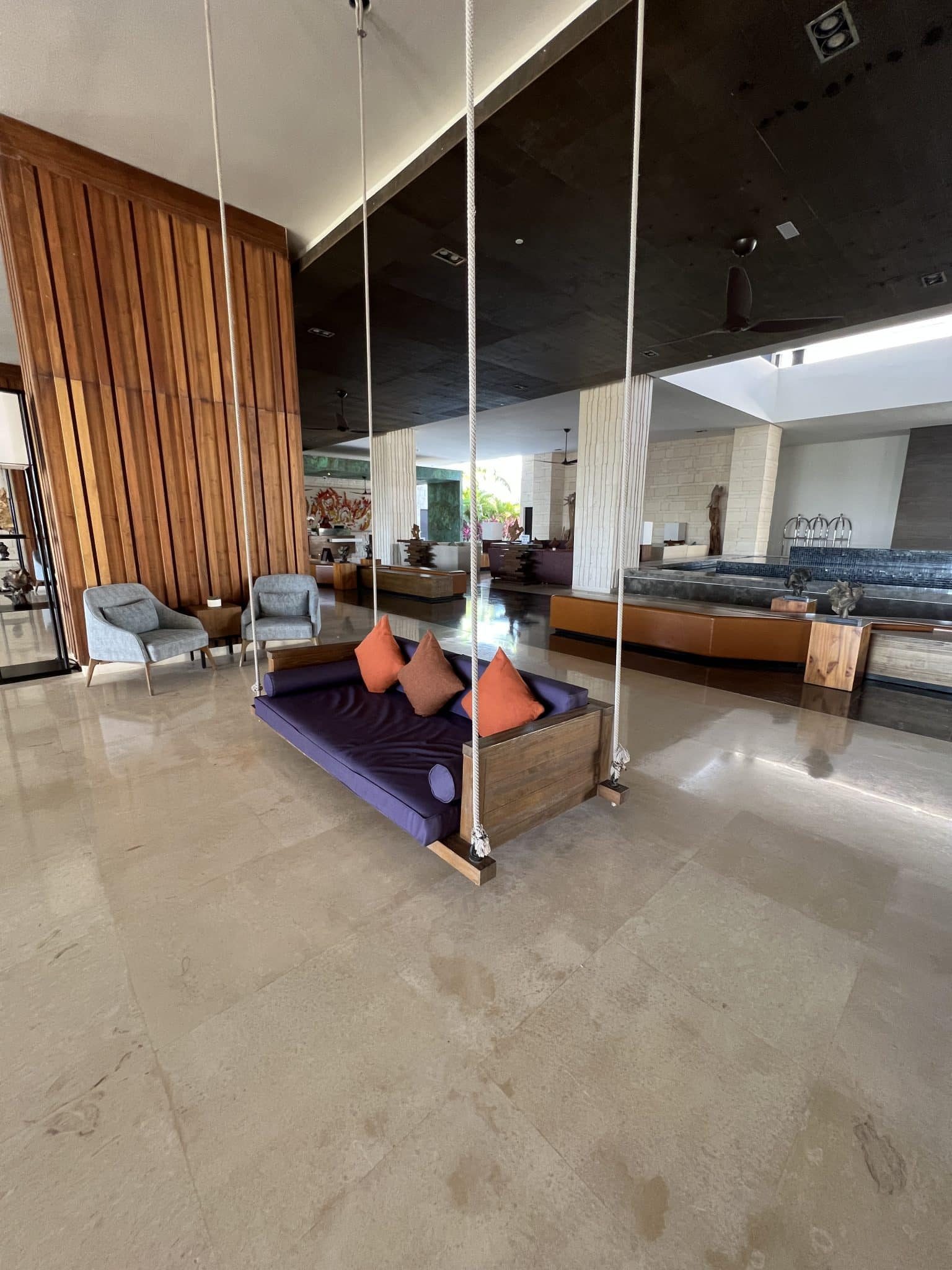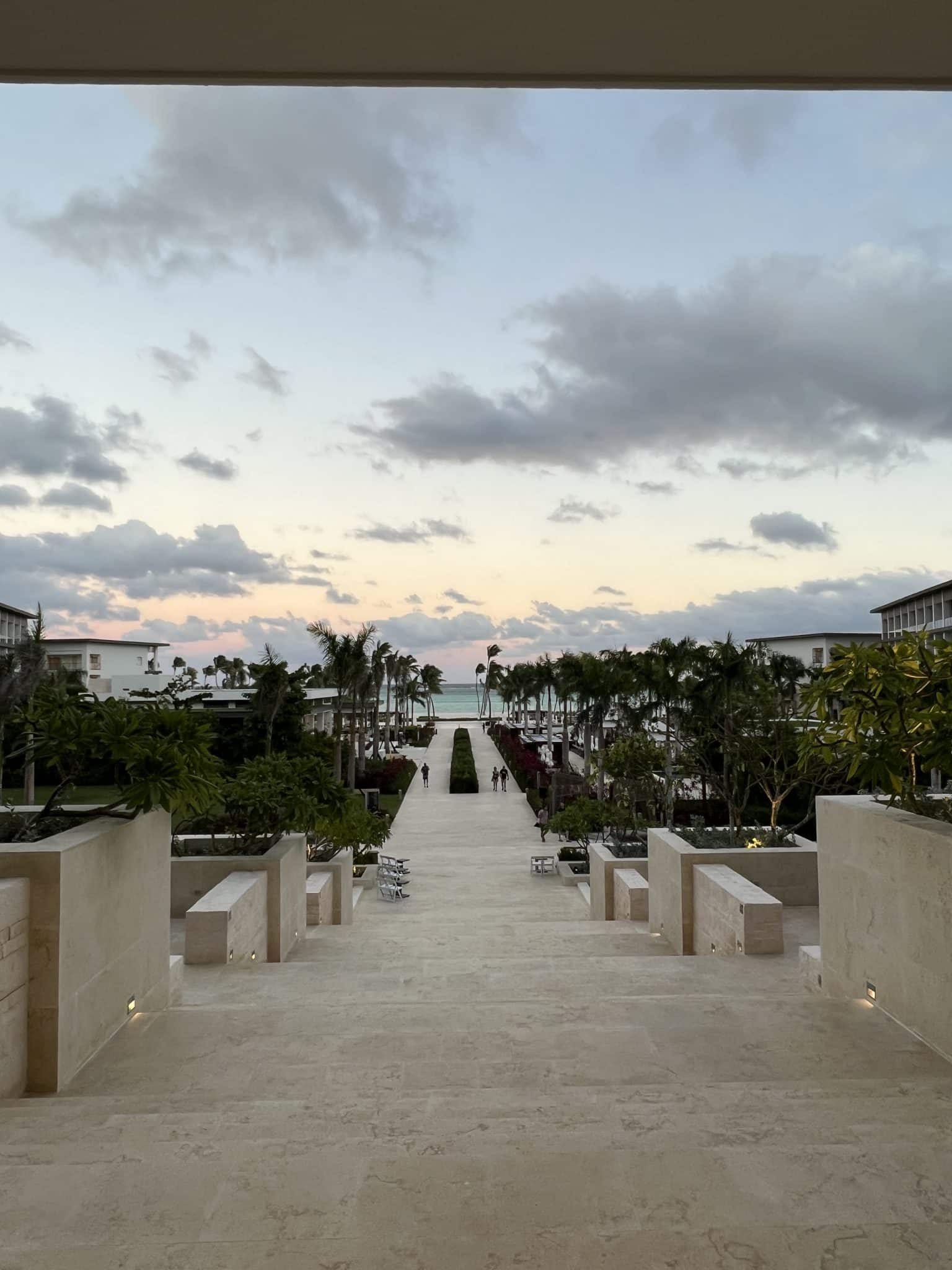 We settled into our room and got ready for dinner. The first night, we headed to Waves, the ocean view steakhouse. It's an open air restaurant with plenty of steak options. I'm not sure if the restaurants usually don't take reservations, or it was just our timing, but we put our name on the list and enjoyed a cocktail while we waited about 20 minutes for our table. The food is all included, but the plates are small. I did enjoy being able to get a salad, app and entree and dessert without being stuffed. I like to taste everything, so that part was great!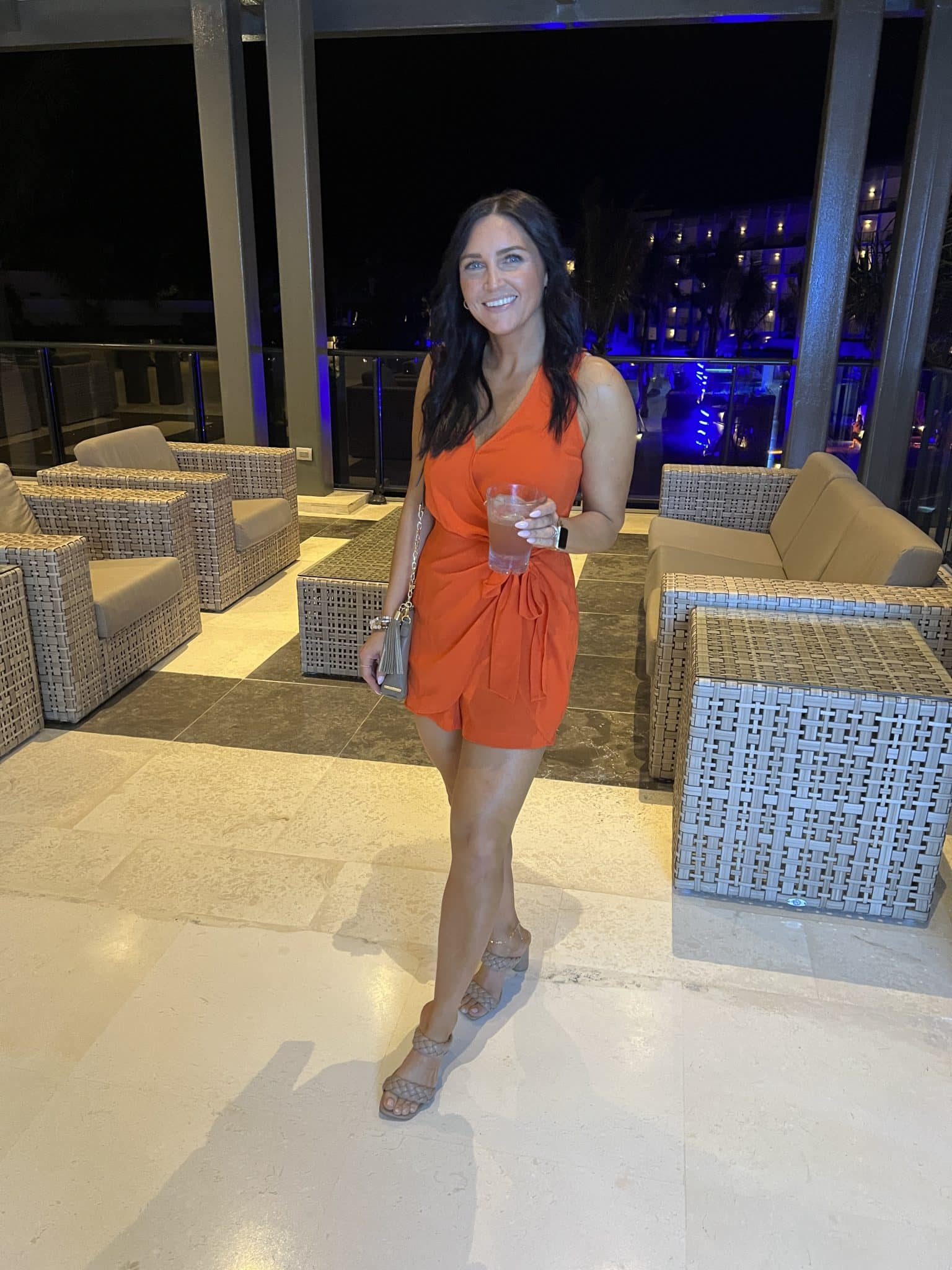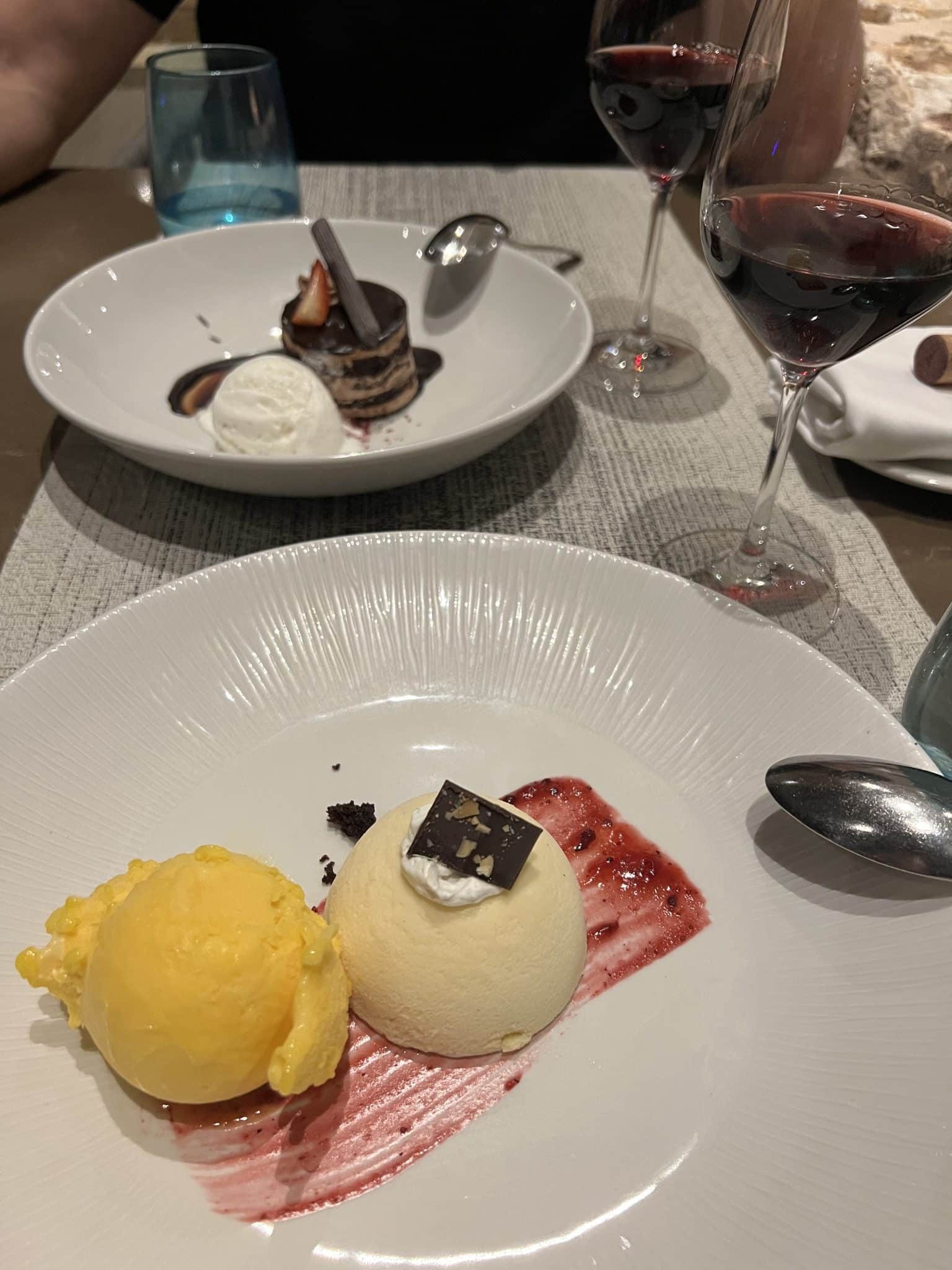 After dinner, we wandered around more to explore. We found ourselves at One Eyed Cat Martini Bar, where they have really fun bubble martinis and great espresso martinis. They had live music that night and we enjoyed sitting and listening to it. (and people watching!) On our way back to our room, we stopped at Deja Brew, the coffee shop, for a night cap. They have great coffees and smoothies in the morning as well as gelato and spiked coffee drinks at night.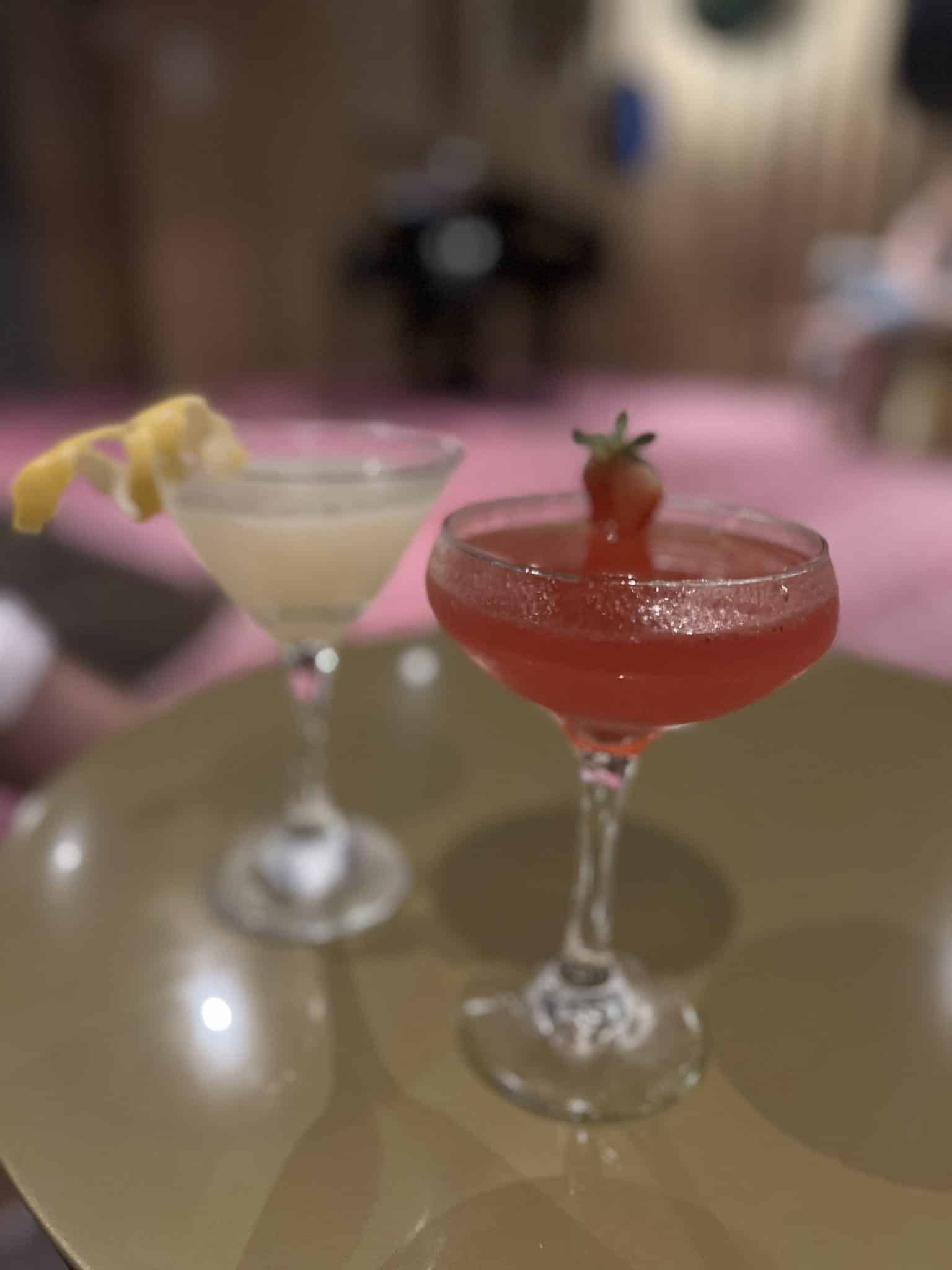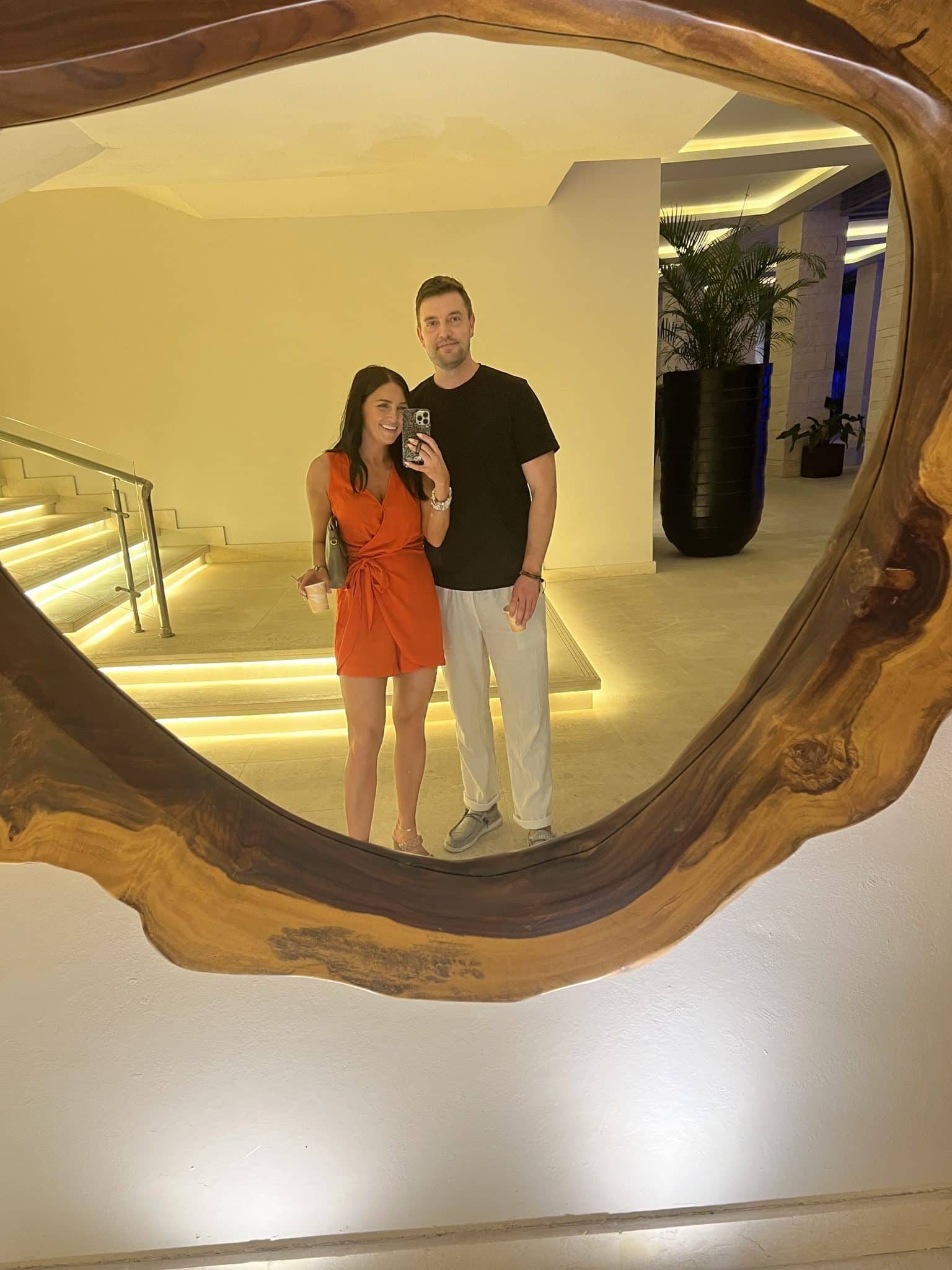 Thursday
The Hubs had a couple work calls Thursday morning, so we ordered room service. It was then I realized how amazing the fruit was in Dominican Republic! The whole breakfast was actually delicious.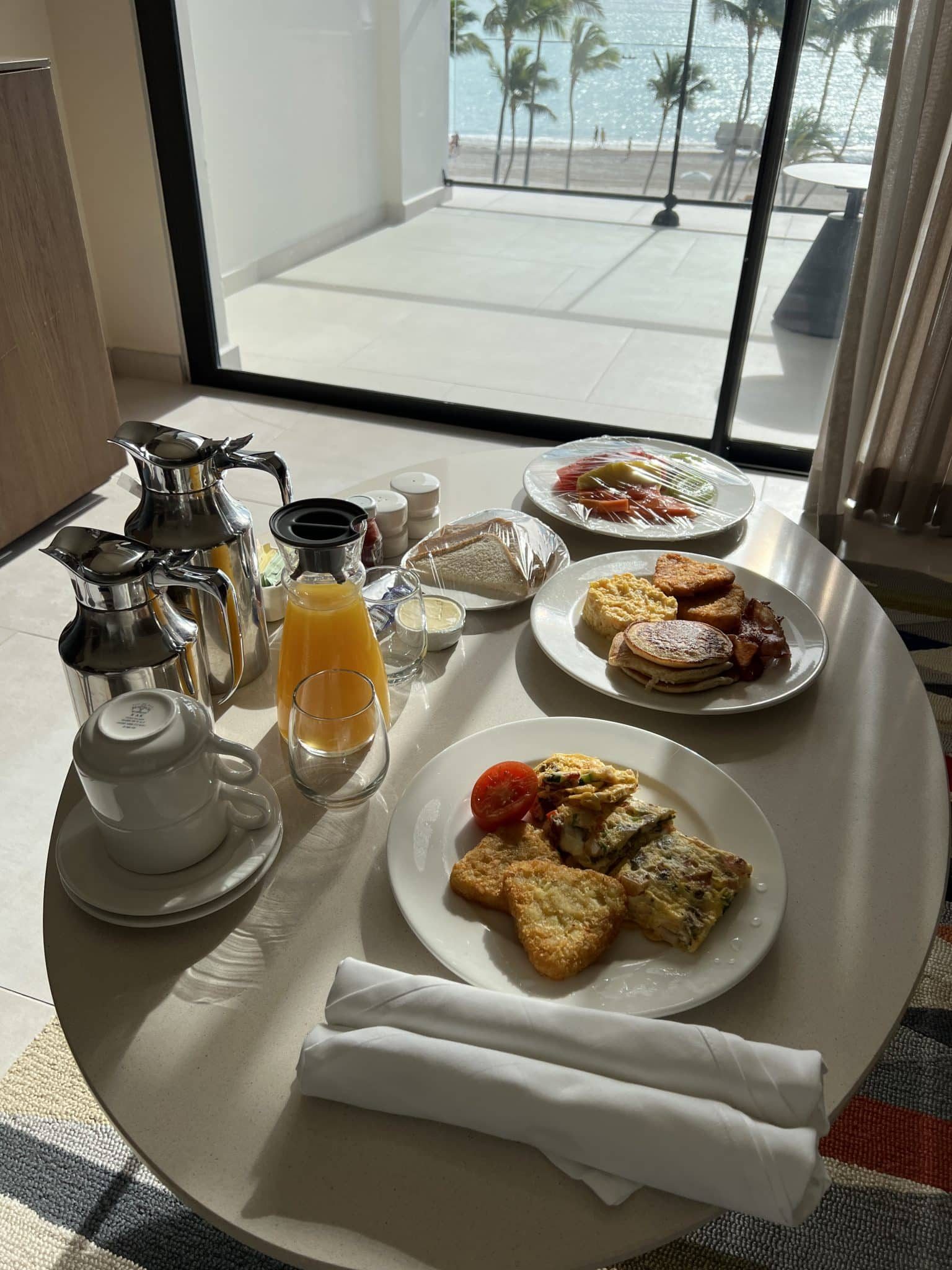 While The Hubs worked, I went to explore the gym on my way to get a mimosa. I planned to just check it out, maybe run a little, then be on my way. Well. That gym is 14,000 sq ft and literally the most incredible gyms I've ever seen! As I passed a cycle class room, the instructor asked me to please sign in. I declined and said I was just looking, but he strongly encouraged me and I couldn't say no. It ended up being such a fun and crazy hard workout and everyone in the class was gassed. Time for my mimosa!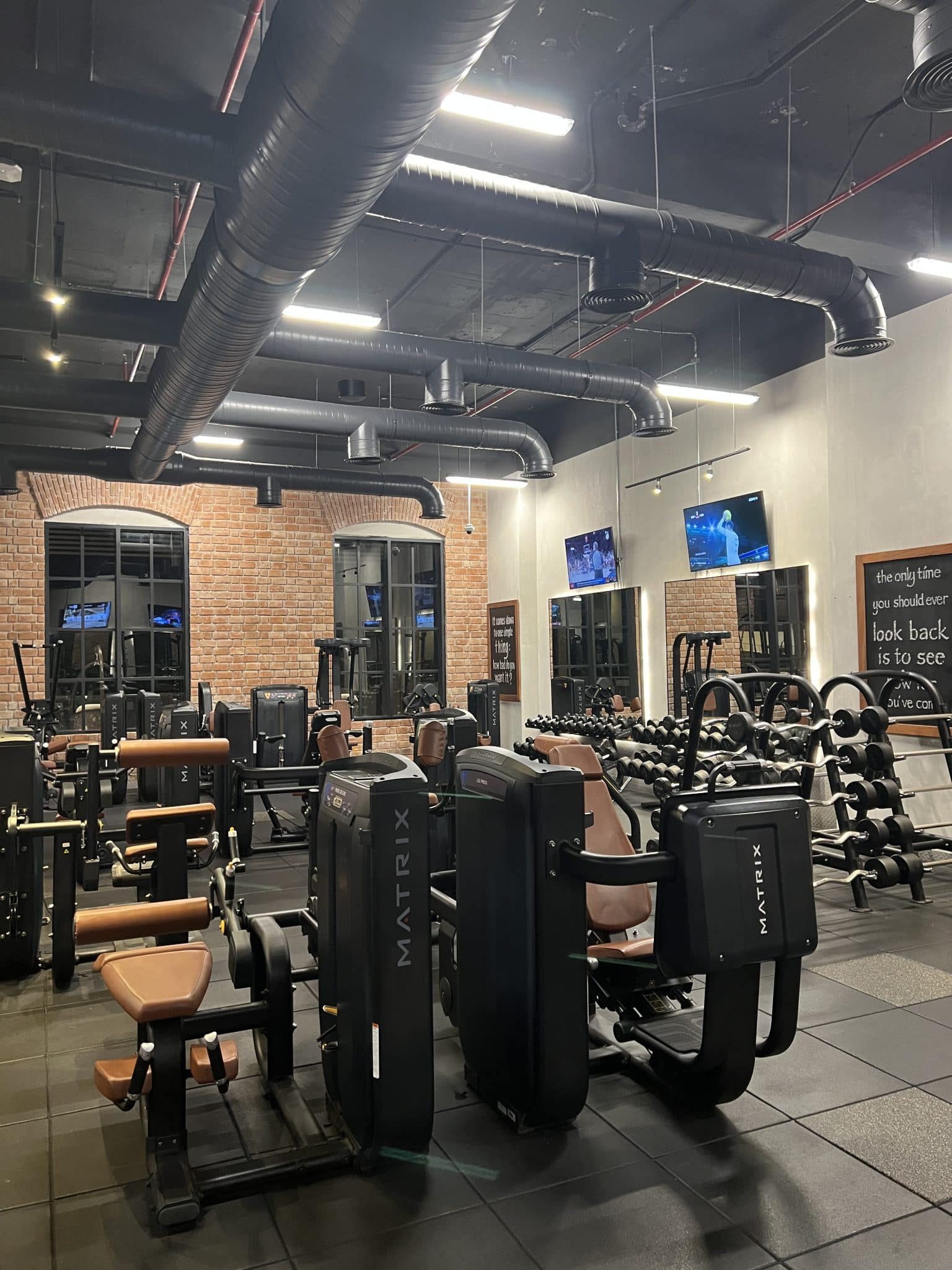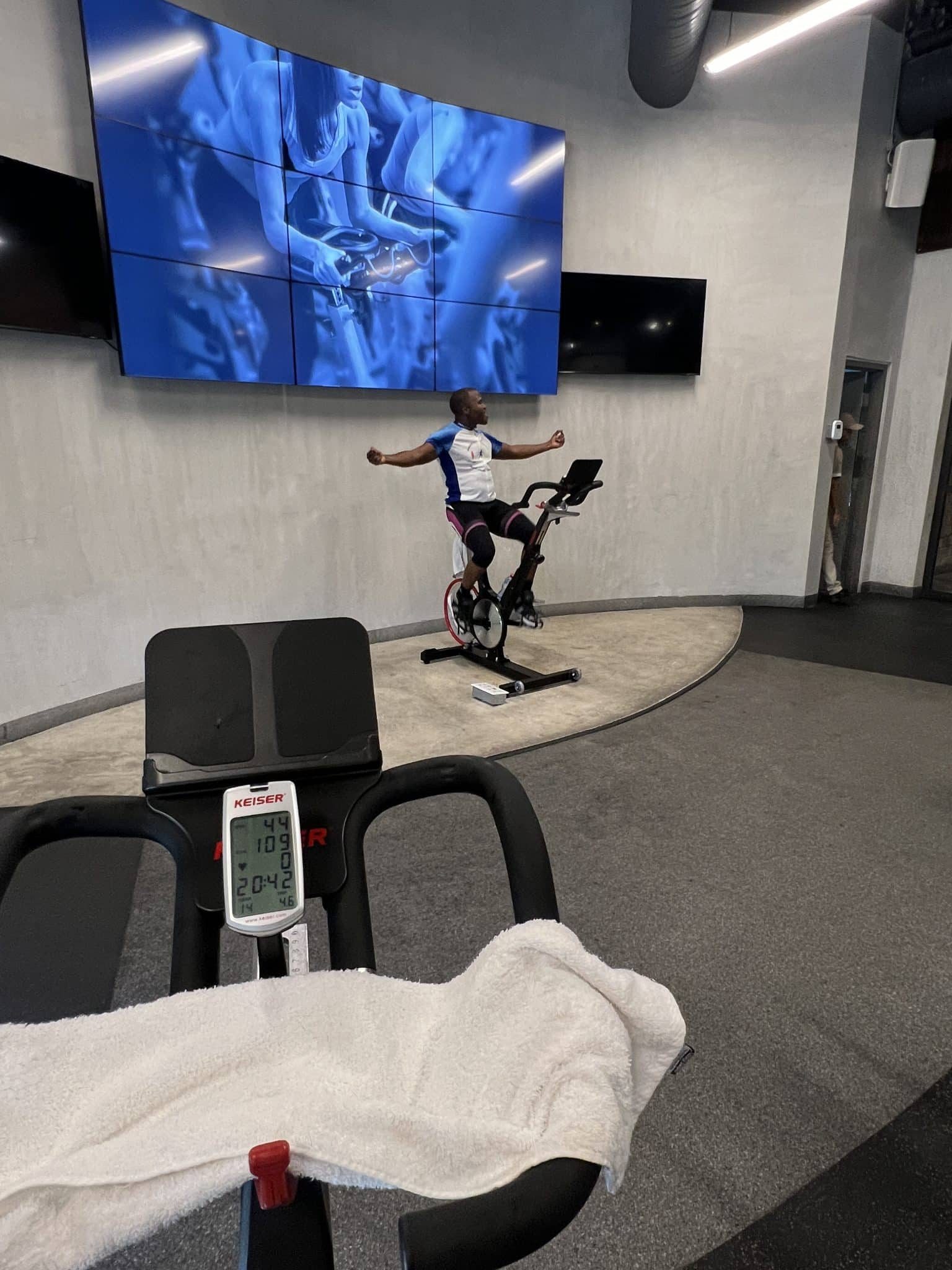 I got the Hubs and we went out to the beach for a long walk and some poolside lounging.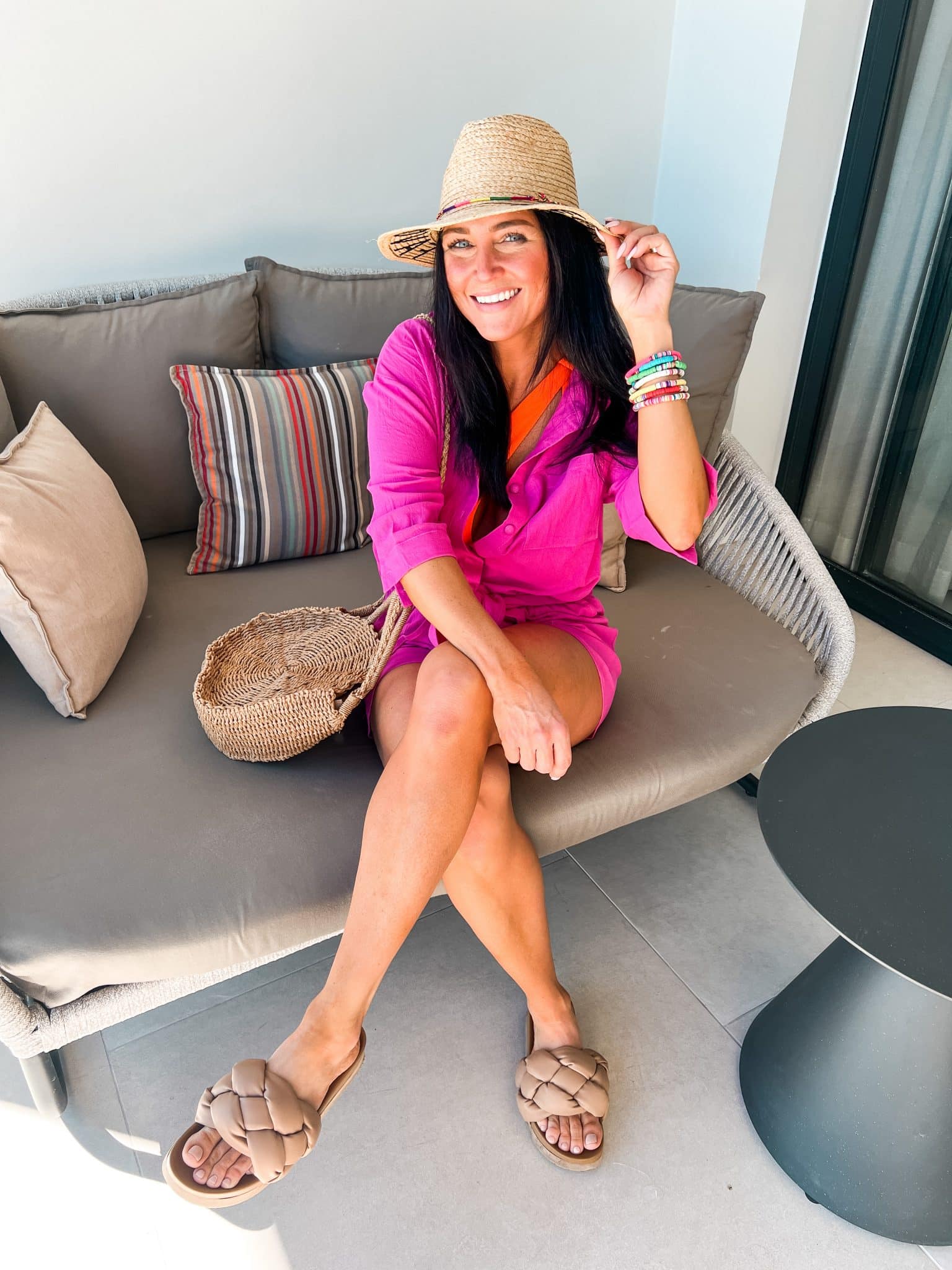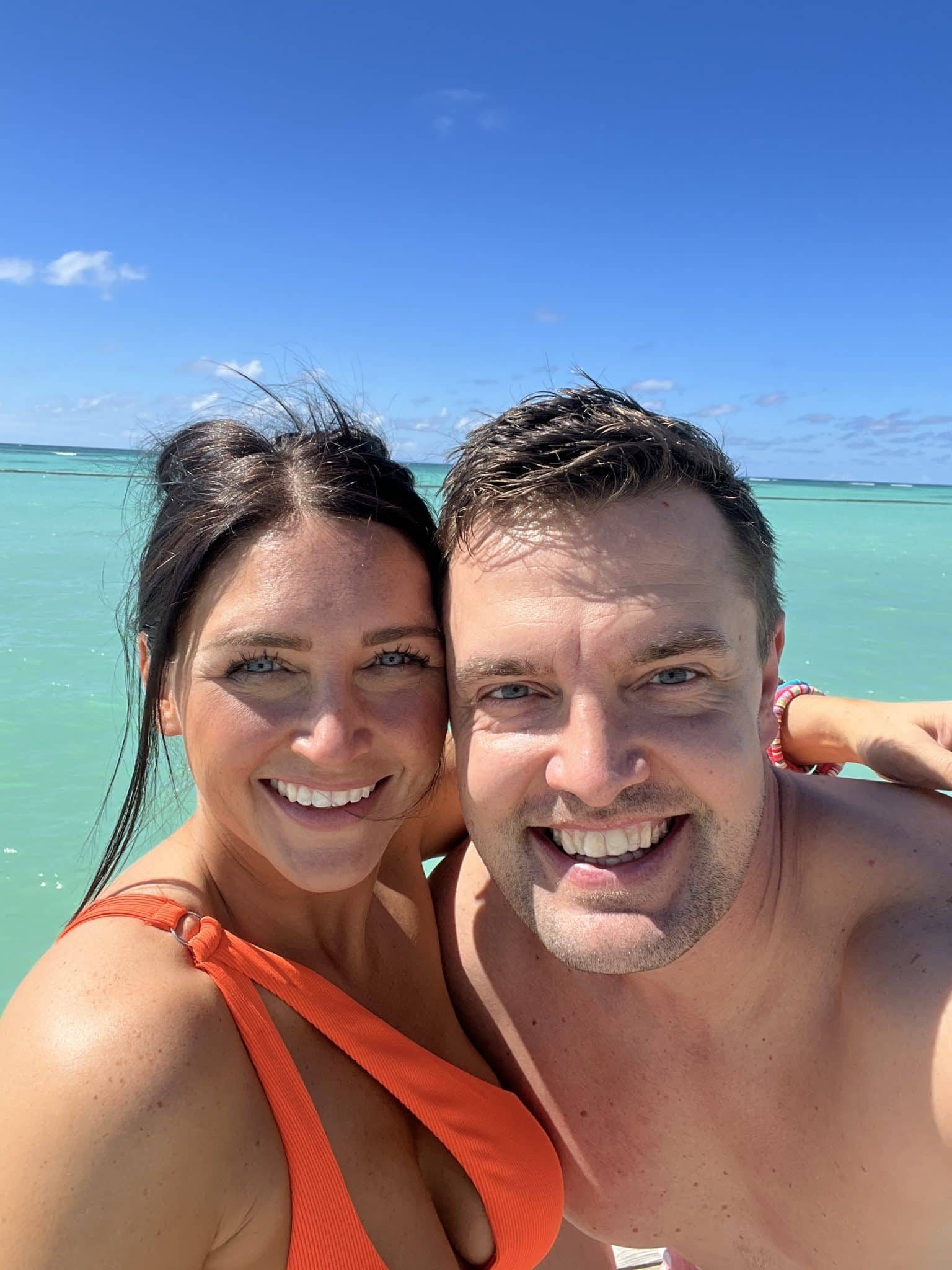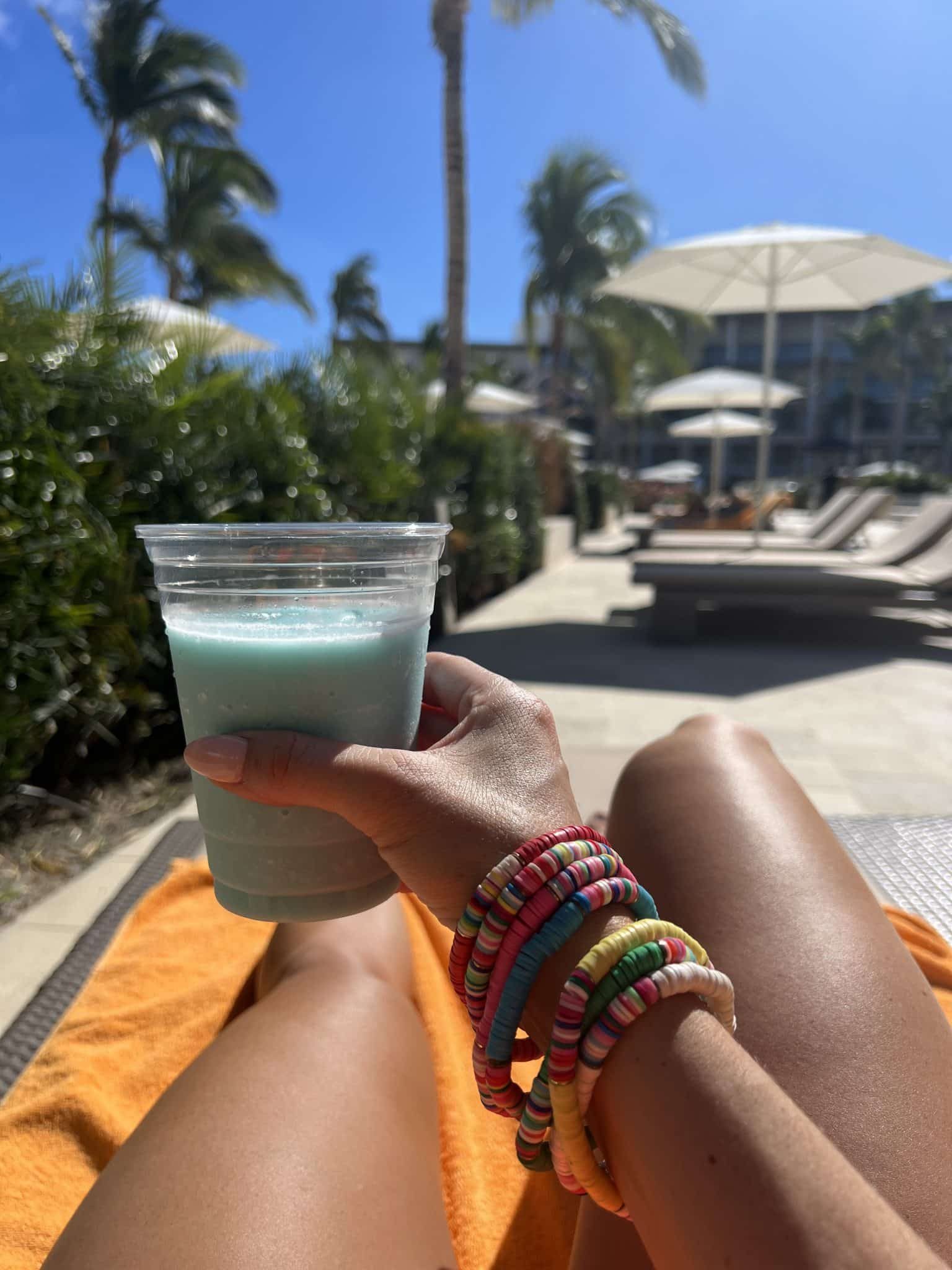 That night was The Hubs company dinner outside in the courtyard of the Hyatt Ziva. We were staying on the adults only side, Zilara, but it is attached to Ziva. Adults can use the restaurants, bars and pools on both sides and they both have their own different vibe.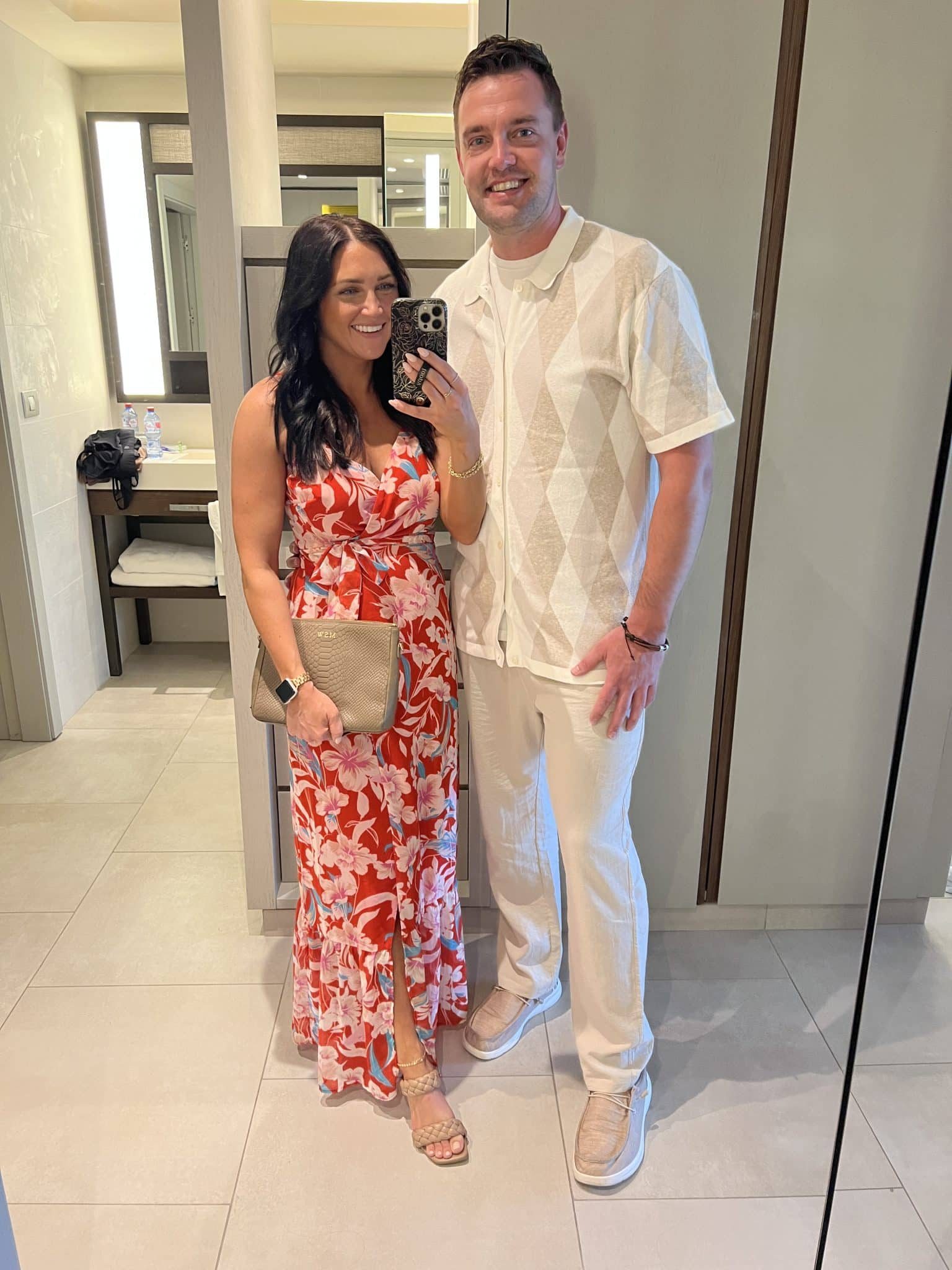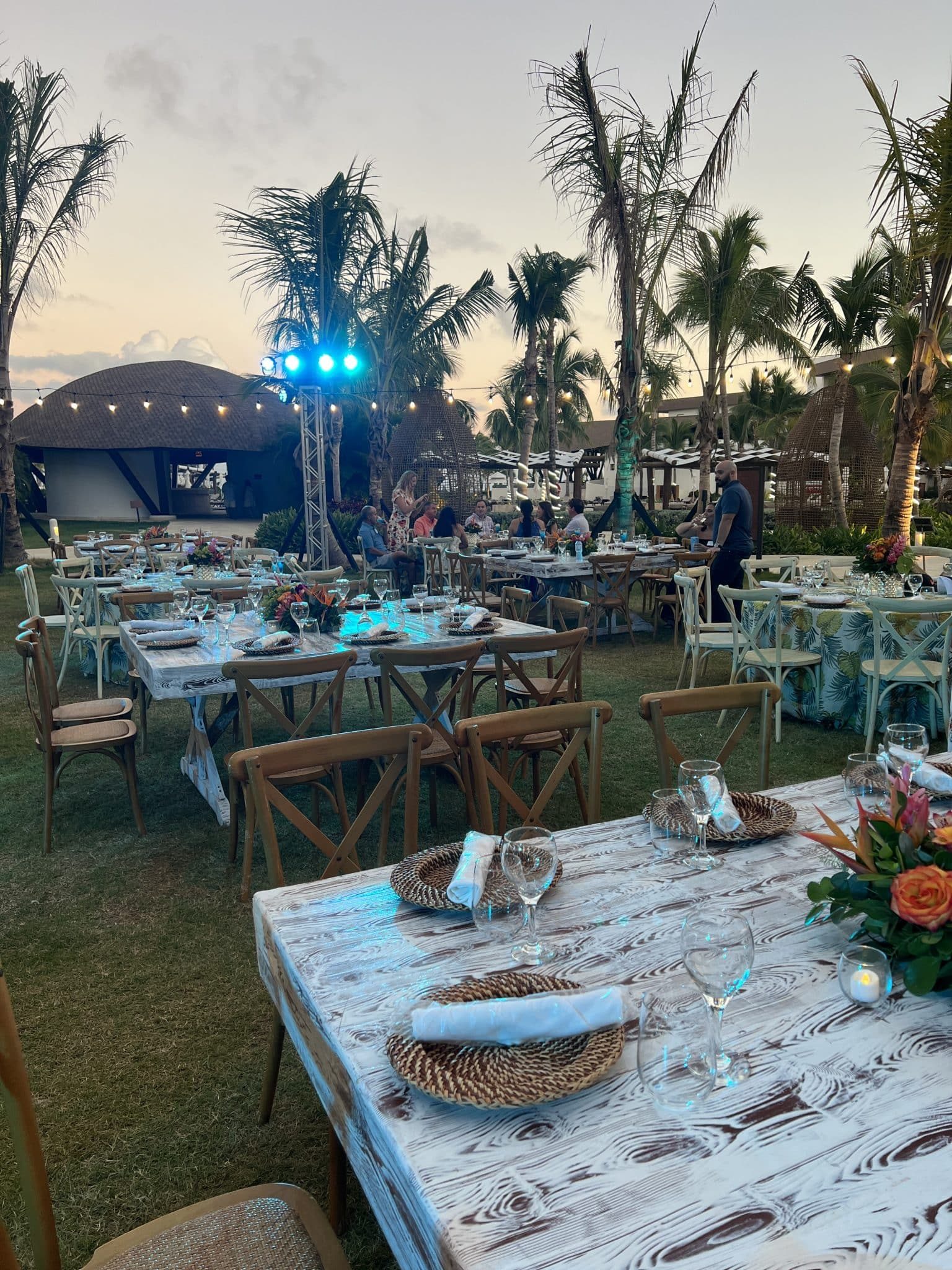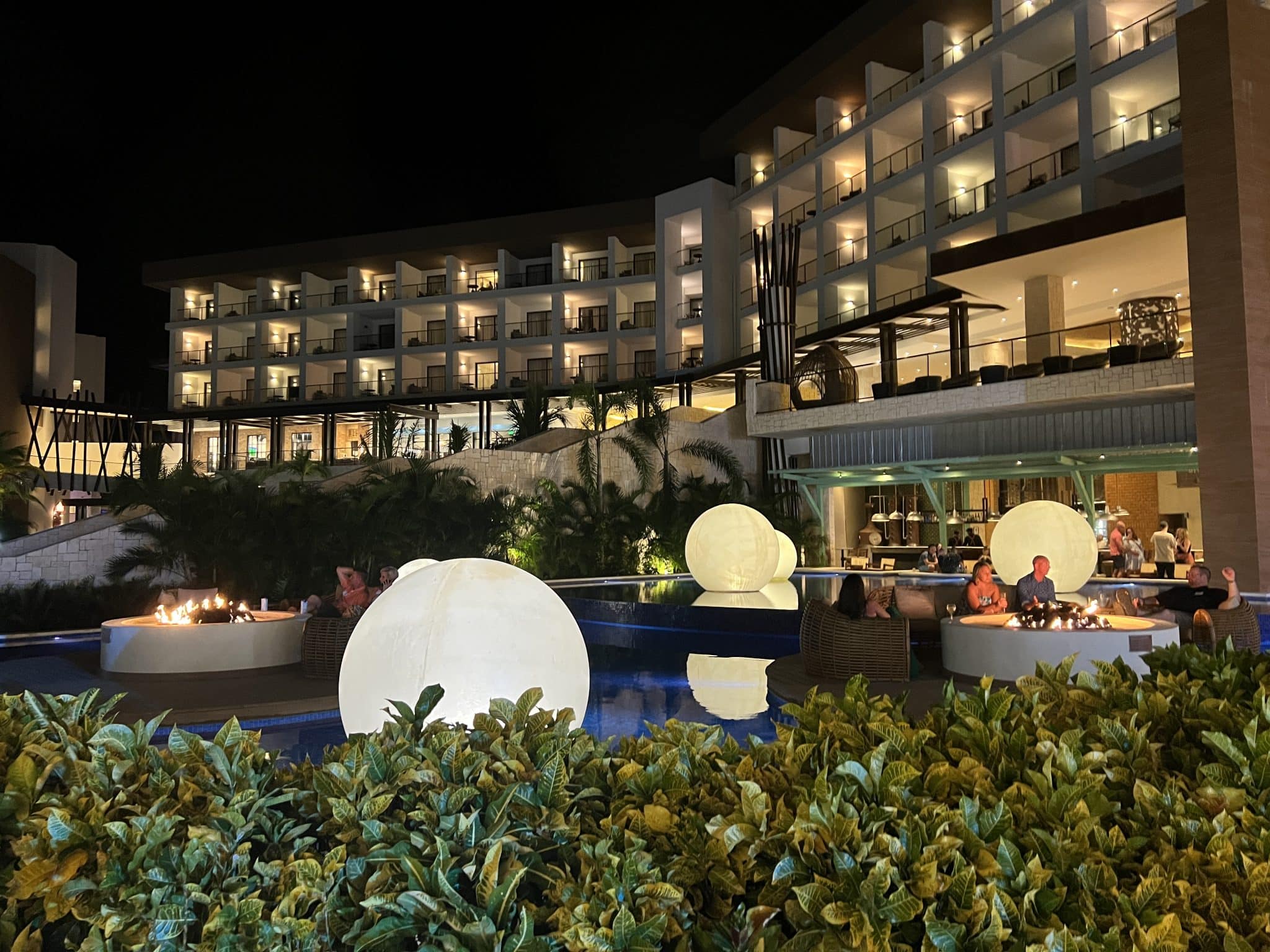 We were at the event for a few hours and ended the night sitting out by one of the many fire pit areas before ordering some late night room service! On our way back to our room, I grabbed what I think is the best cocktail in the whole resort from the lobby bar, Gabrielle's. It is called the La Mattina and it has strawberries and balsamic vinegar. I almost backed out when I saw vinegar, but so glad I didn't! If you go, you must try one!
Friday
We left our hotel around 8am for an excursion with some other people in our group to a "floating paradise". We took about a 30 minute bus ride to a dock where we got on a boat and headed out to this large floating dock. The theme of the excursion was relaxation. There were massage tables where you could literally look down into the water, kayaks, swimming with sharks and sting rays and plenty of lounging. I enjoyed sitting and looking at the insanely gorgeous water. It was a 3.5 hour excursion and I honestly thought it could have been a tad shorter, but it was really fun.

Back at the hotel, I convinced The Hubs that we needed to go try the water slides in the family friendly side of the hotel! Y'all they were a blast. I screamed on every slide until we called it quits and floated around the lazy river. That side of the hotel has different food, like food trucks with more basic things – burgers, quesadillas, nachos. Definitely geared towards kids, but totally adult friendly!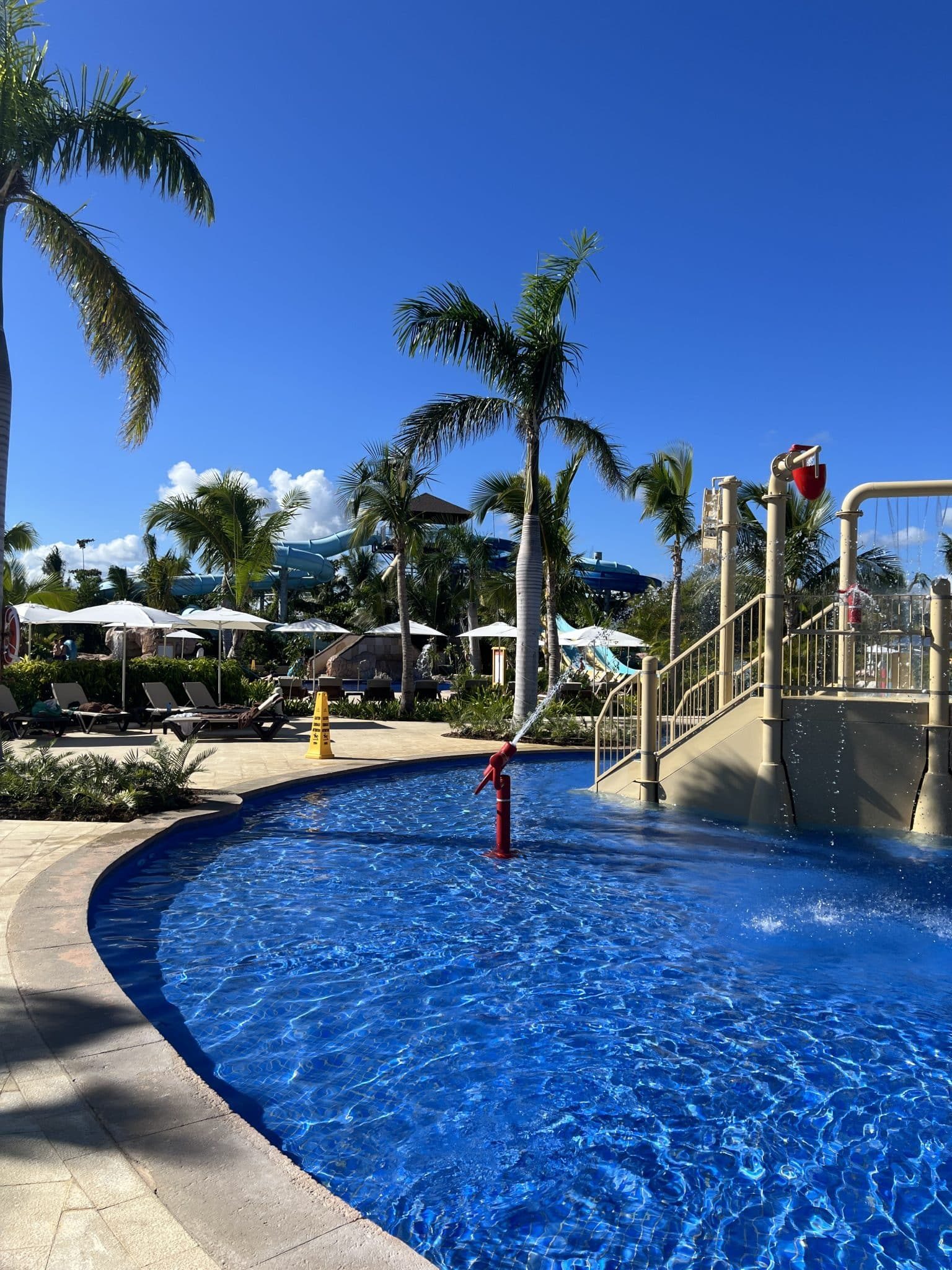 Lunch that day was at Navigator Grill, an outdoor palapa with Caribbean food. My fish sandwich was amazing and the spicy margarita really made the meal a total win.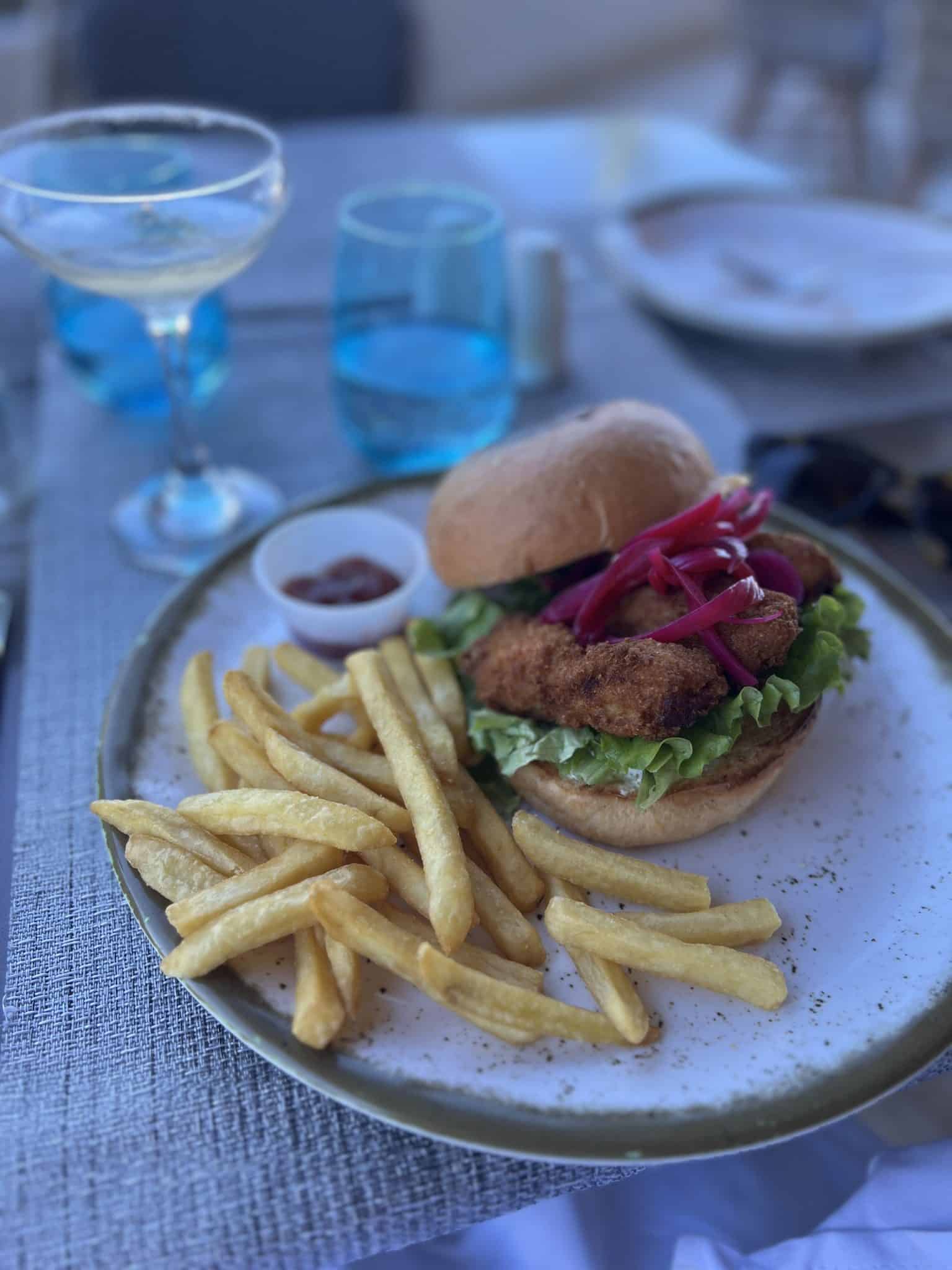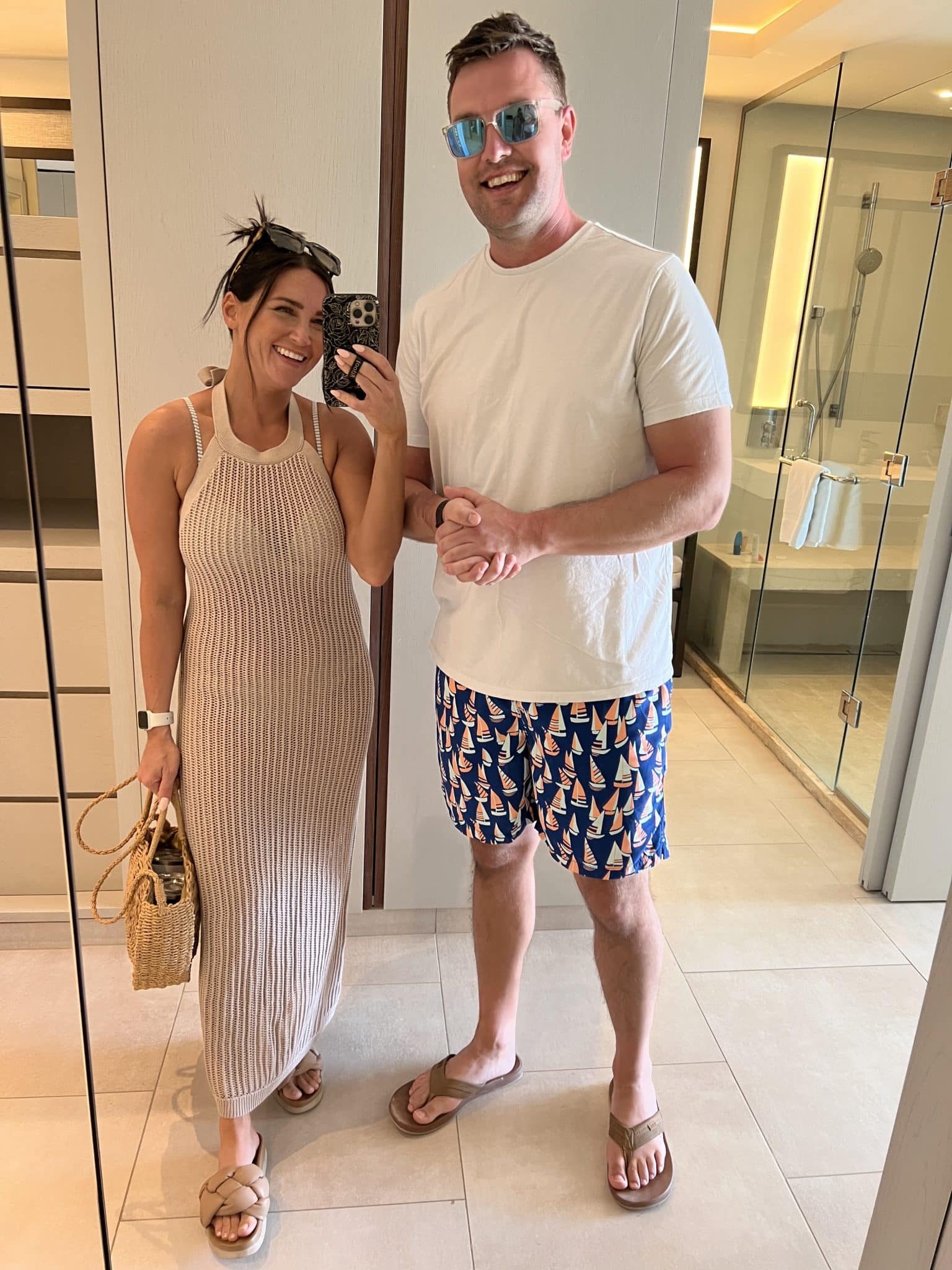 We headed back to our room to get showered for the night for dinner at Brandos. I wish I had a better picture, but the place was literally so gorgeous. It was all dark with huge basket type rooms you sit in and water running around like rivers.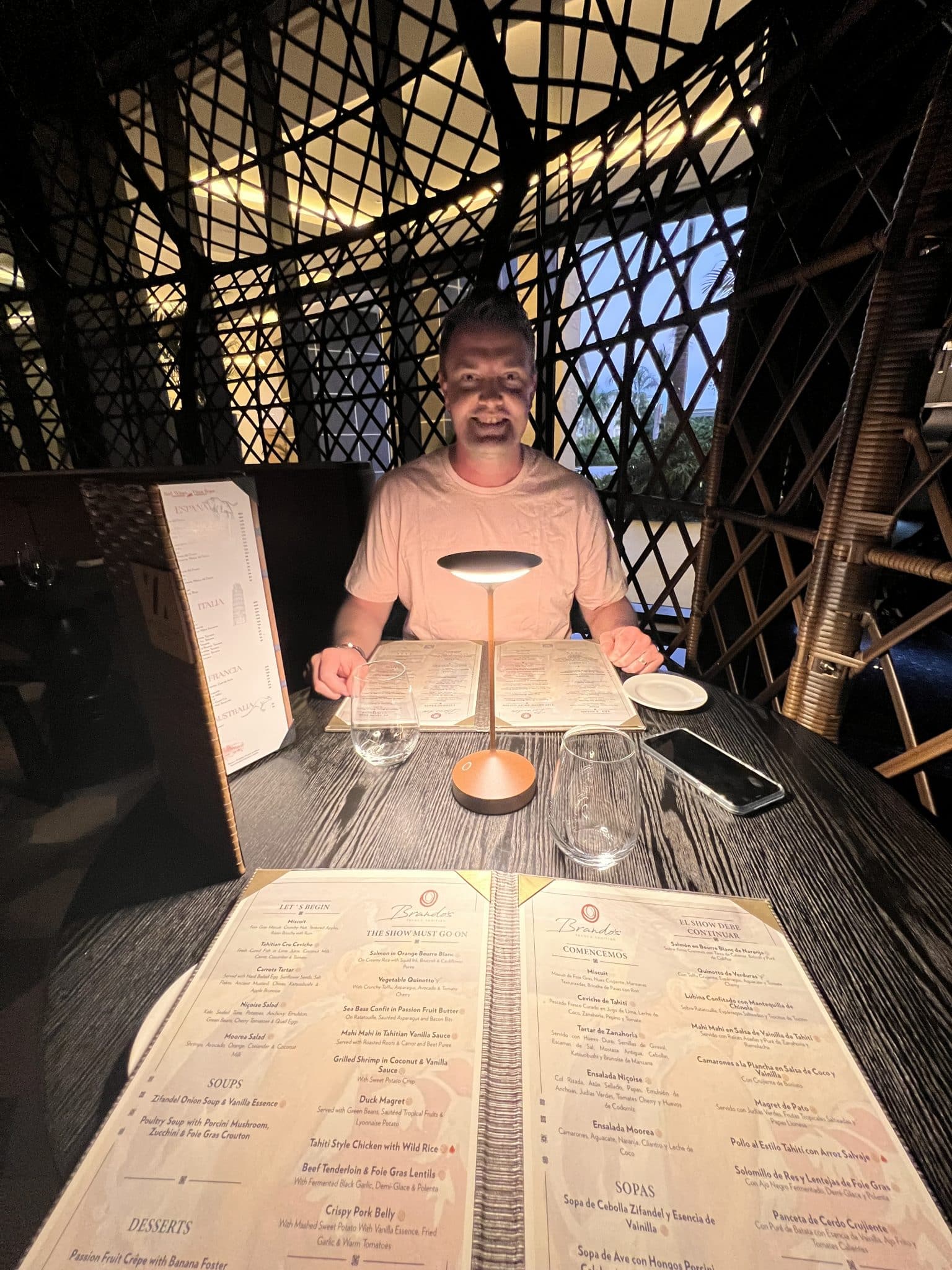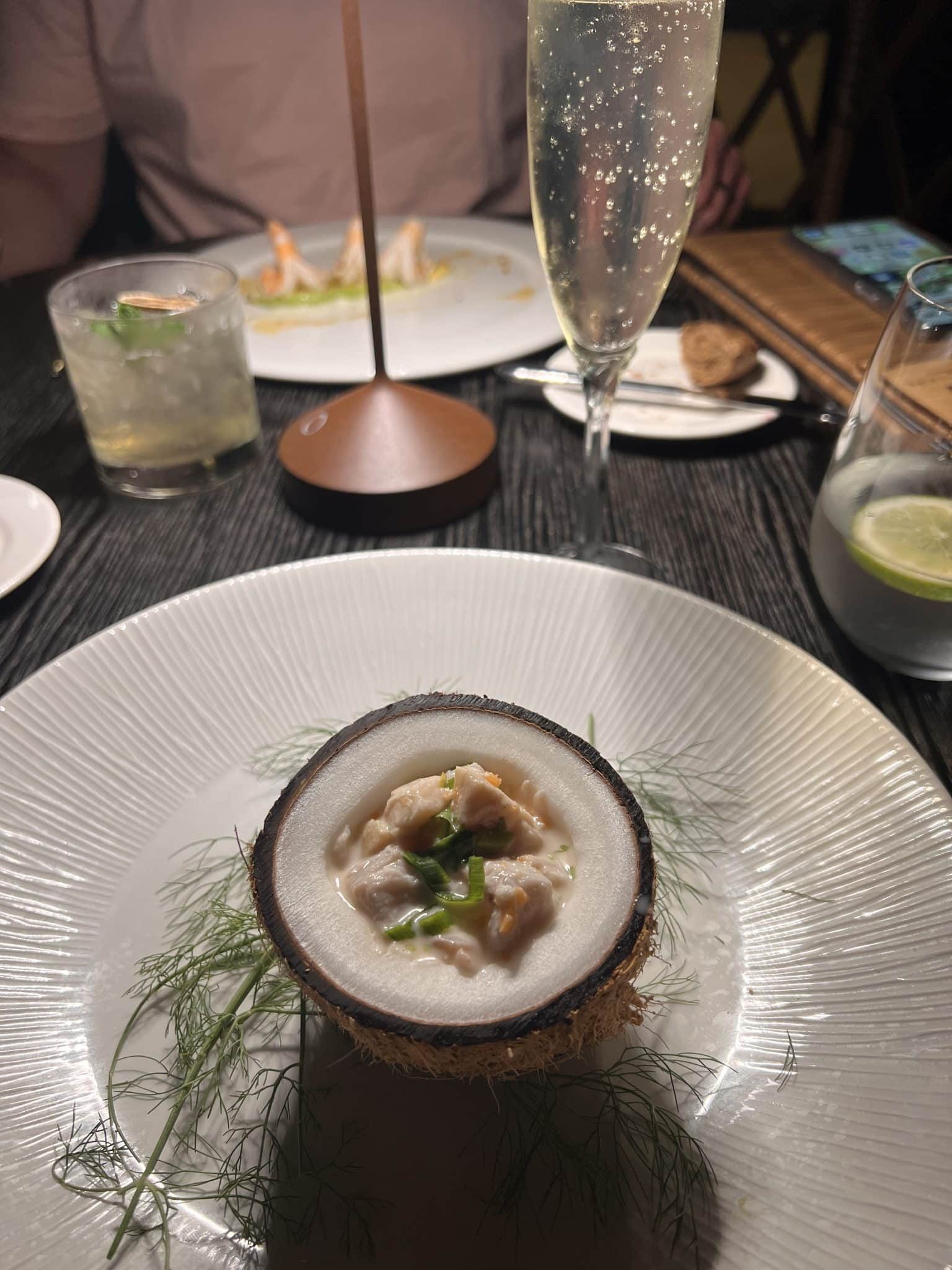 After dinner, we went to the amphitheater between the adult and kid friendly sides of the hotel for a performance of The Greatest Showman. They had singers, fire dancers, acrobats and aerialist that were pretty dang impressive! Right next to there is a sports bar type place with games on the tv, pool and louder music. We popped in after the show, but decided the martini bar was more our speed and headed back there.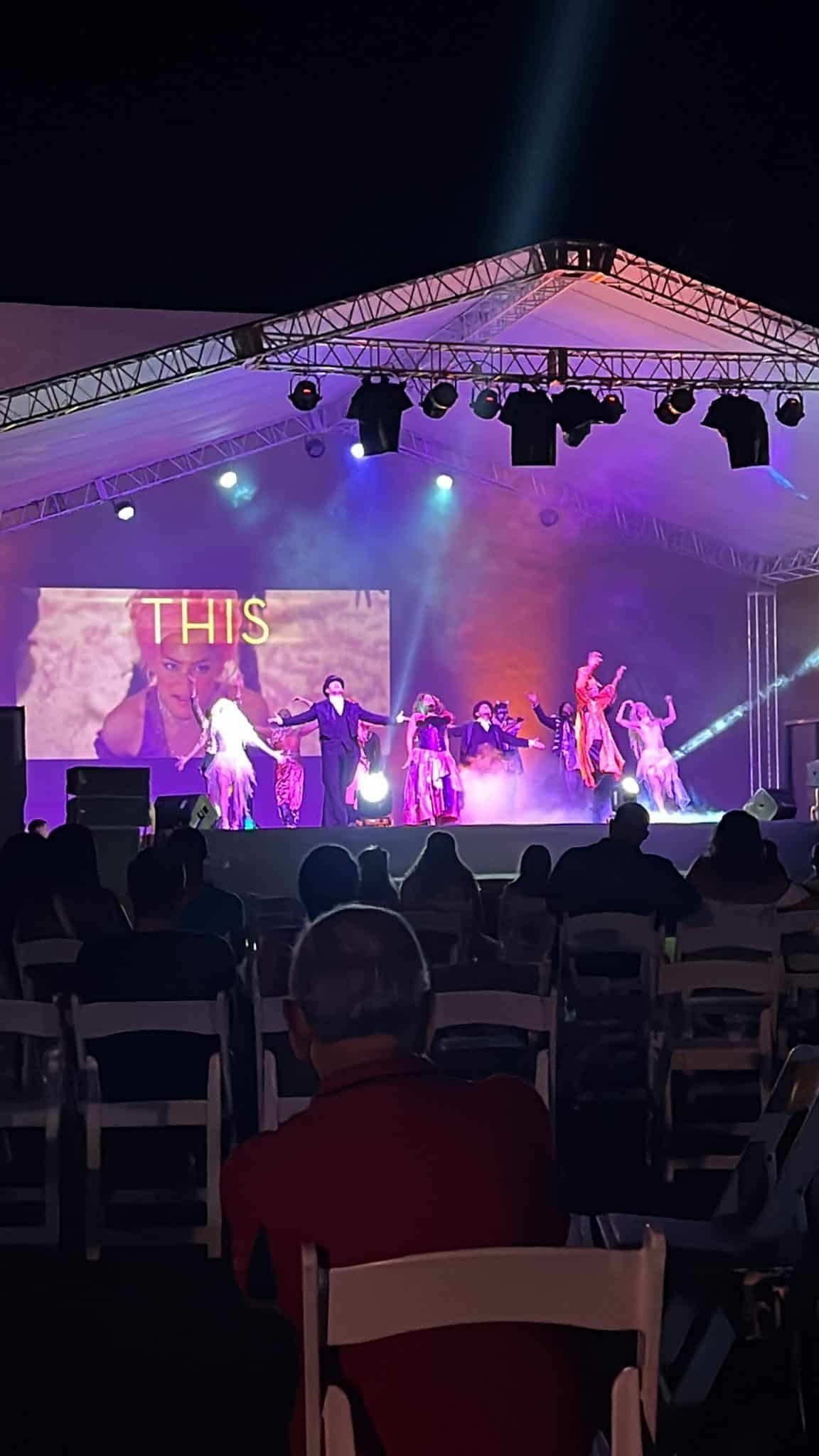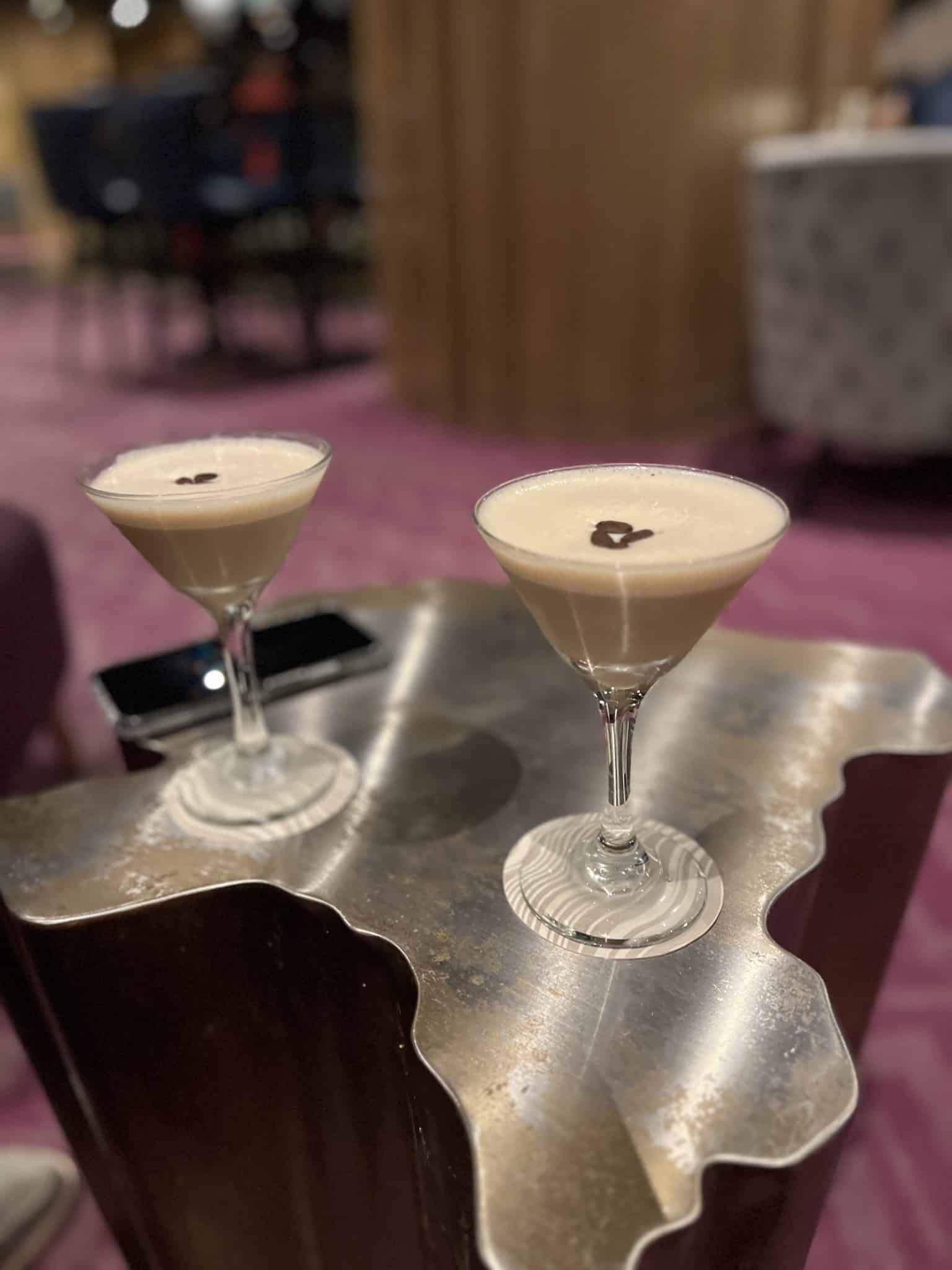 Saturday
Saturday morning, we went down for breakfast at The Pier. It is a buffet style that is open for every meal. The nice thing is that people serve you everything, so no hands in the food. They had a really huge variety of breakfast foods – pastries, eggs, meats, pancakes and French toast, sandwiches, yogurts and incredible fruits!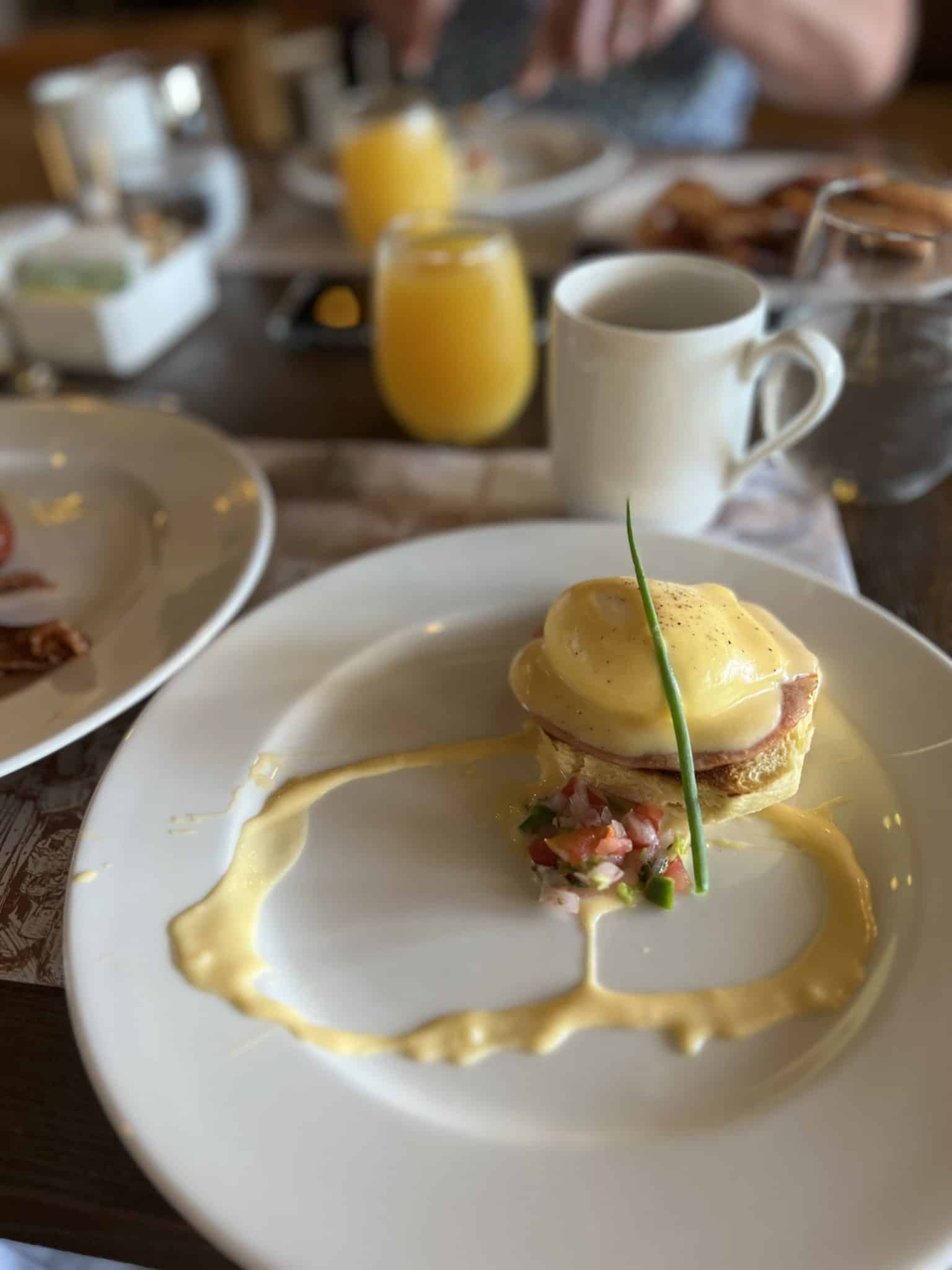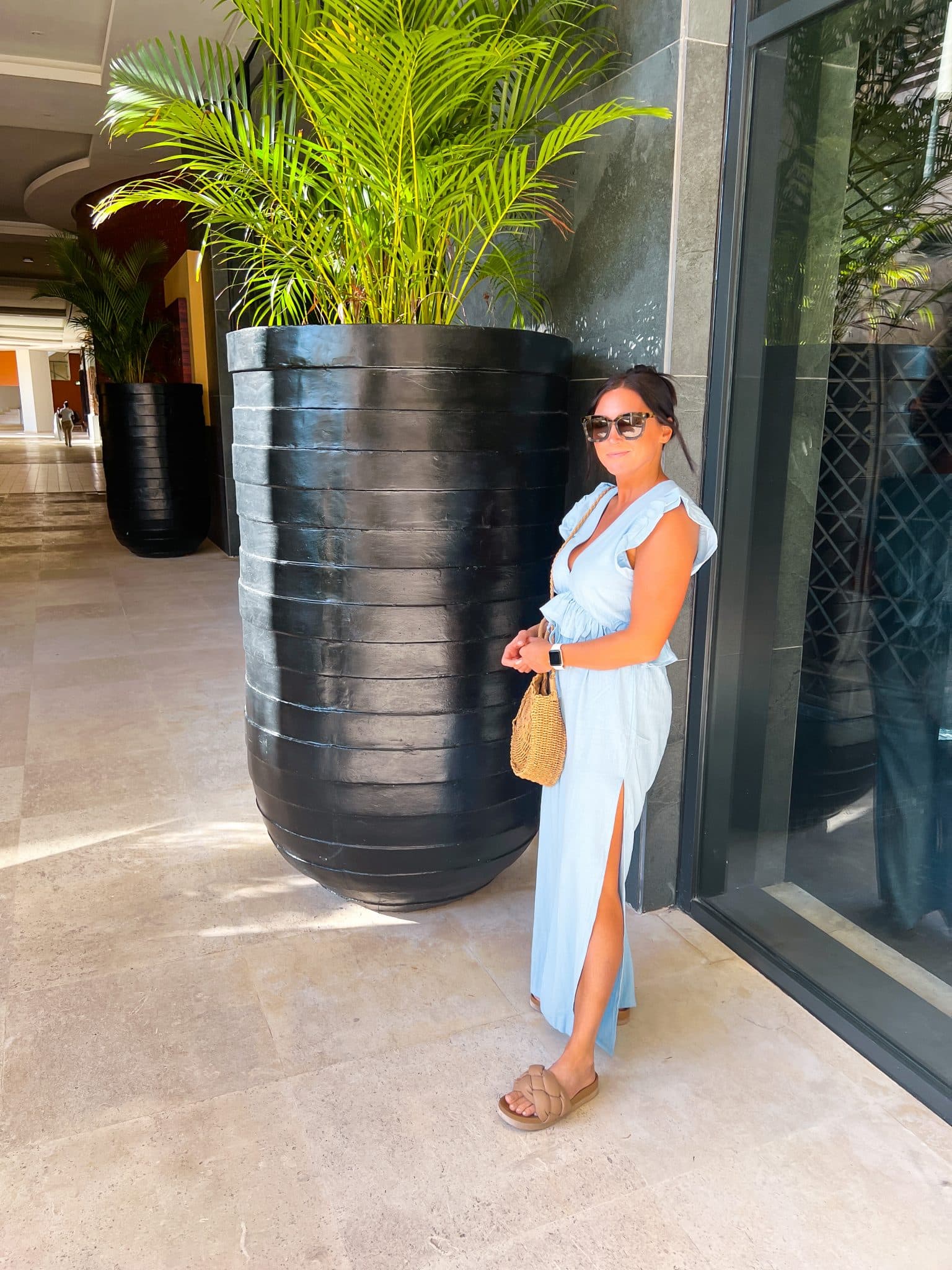 After breakfast, we walked our food off before lounging with more mimosas by the ocean!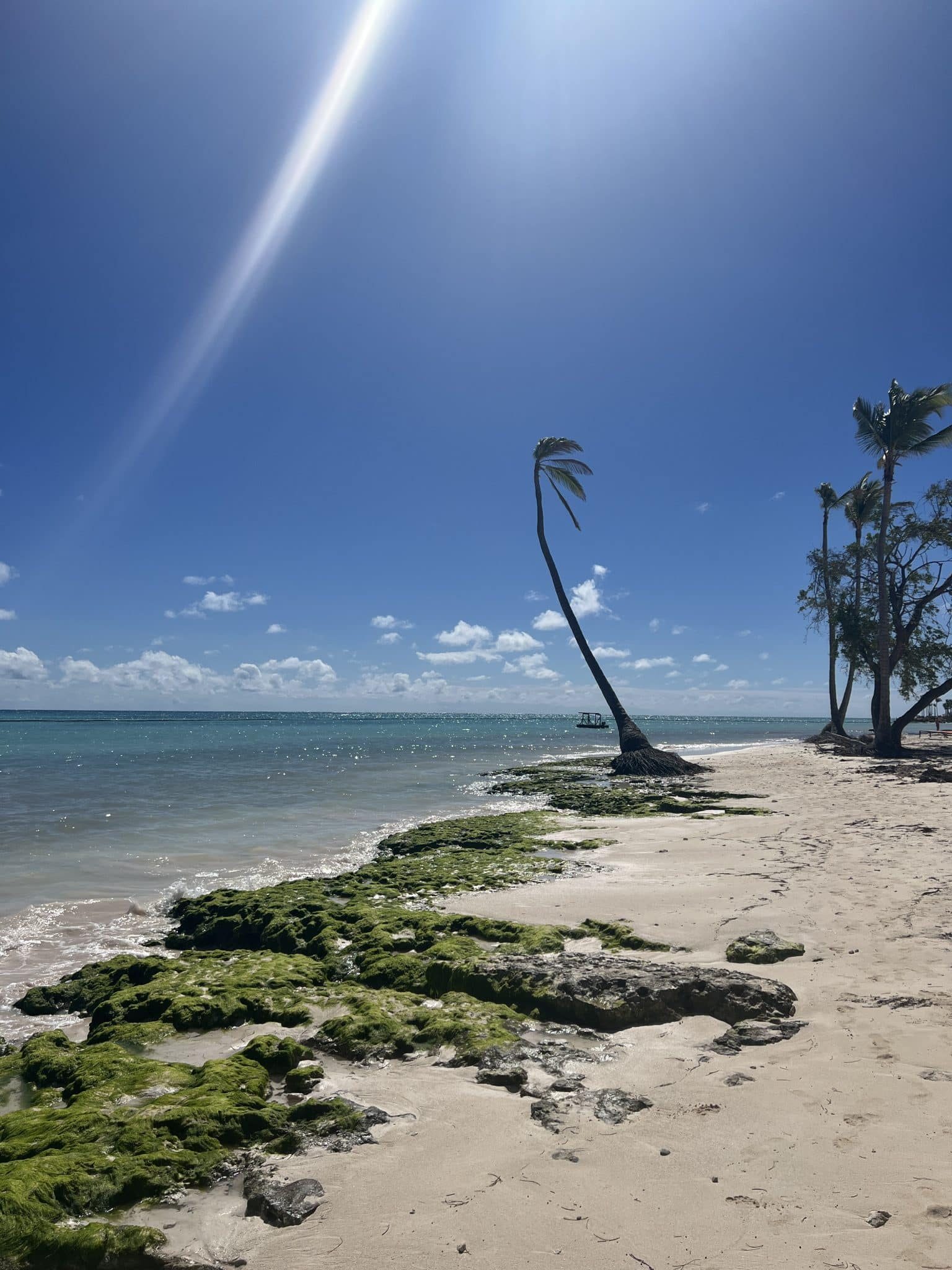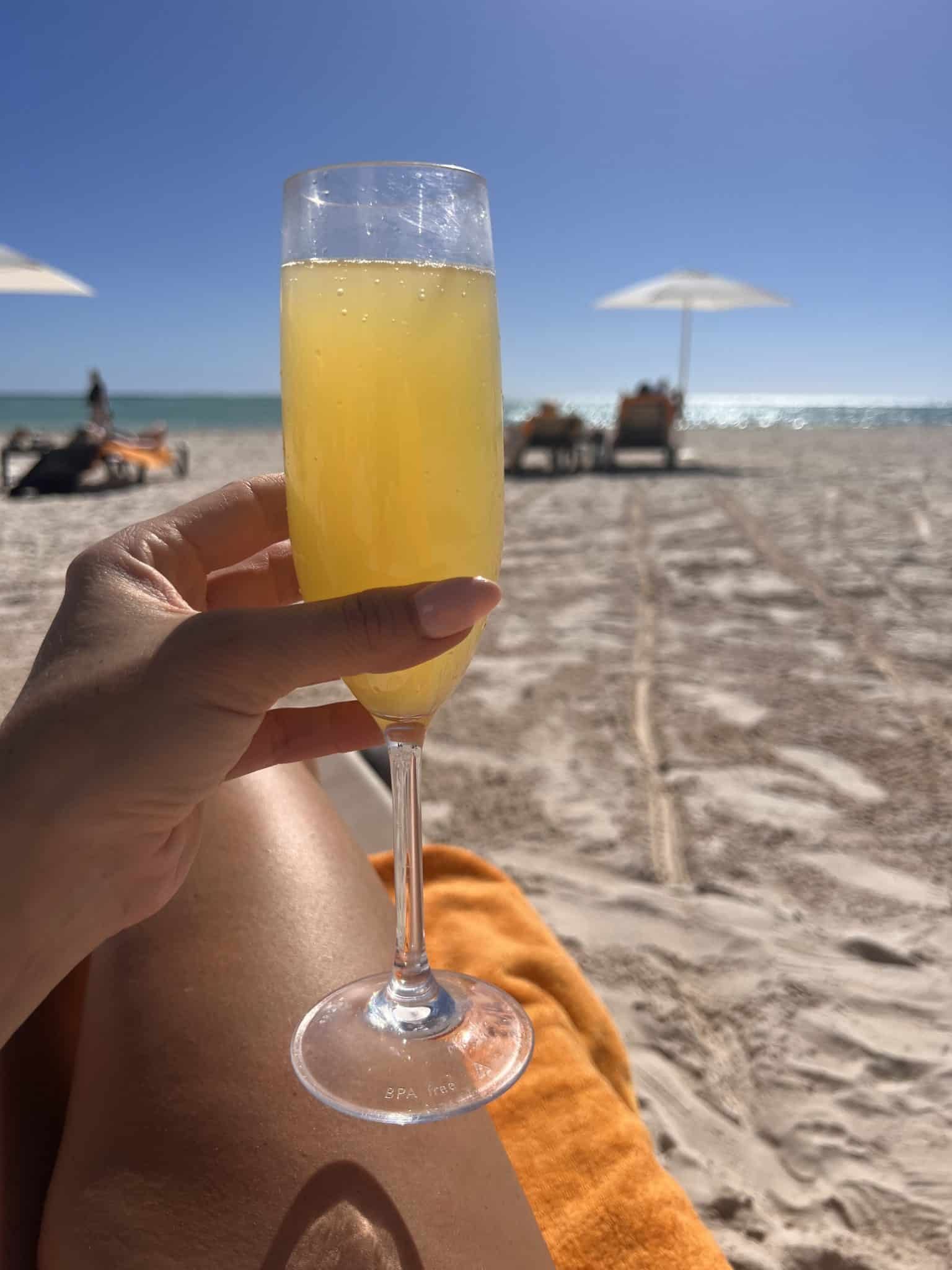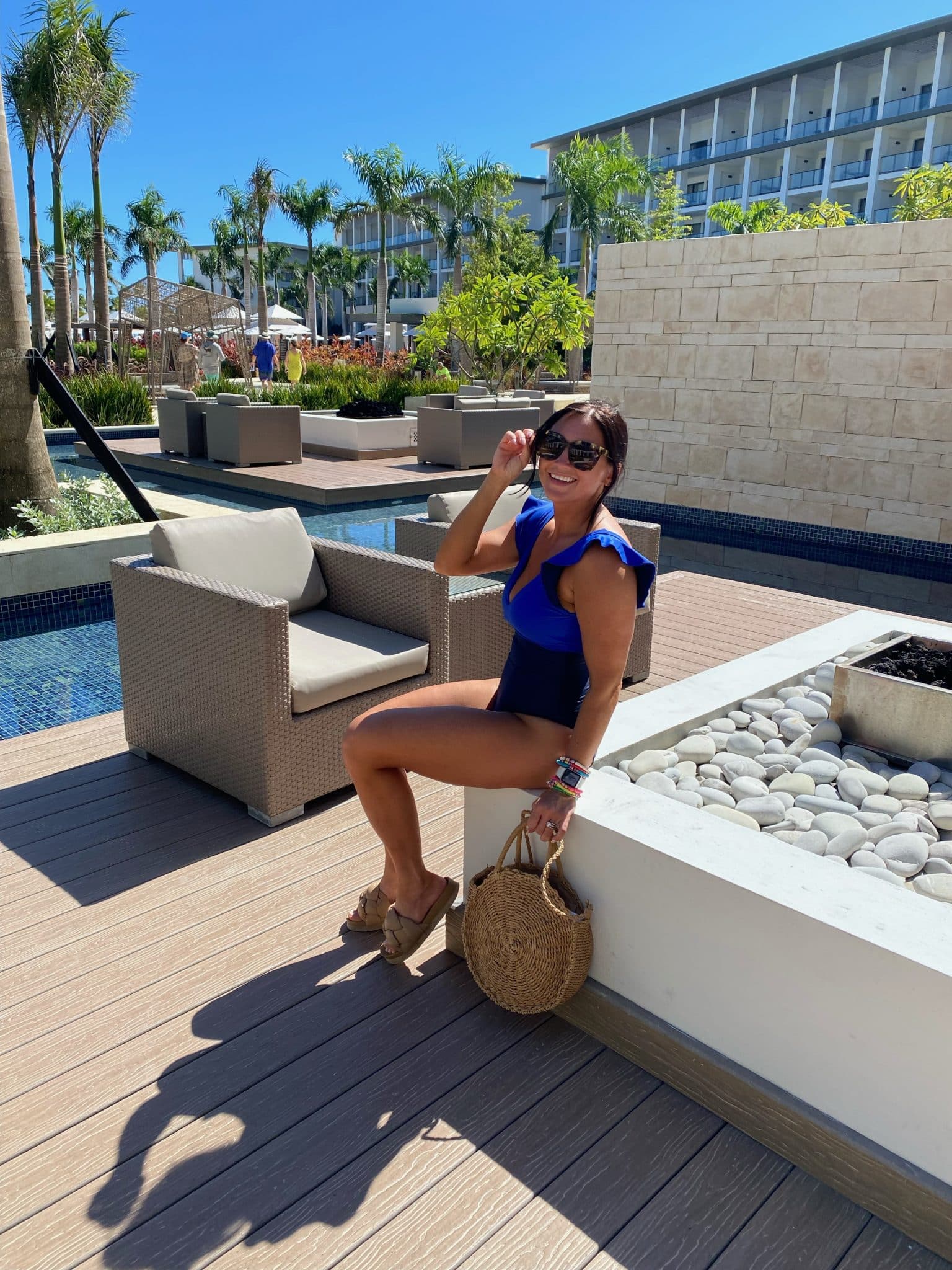 Our group was staying until Sunday, but The Hubs had another work trips we took a Saturday night flight home. We didn't have too much time after we checked out of our room, so grabbed a quick bite back at The Pier. For lunch, they had just as big of a spread, but with tons of seafood, pizzas, a big salad bar and amazing desserts.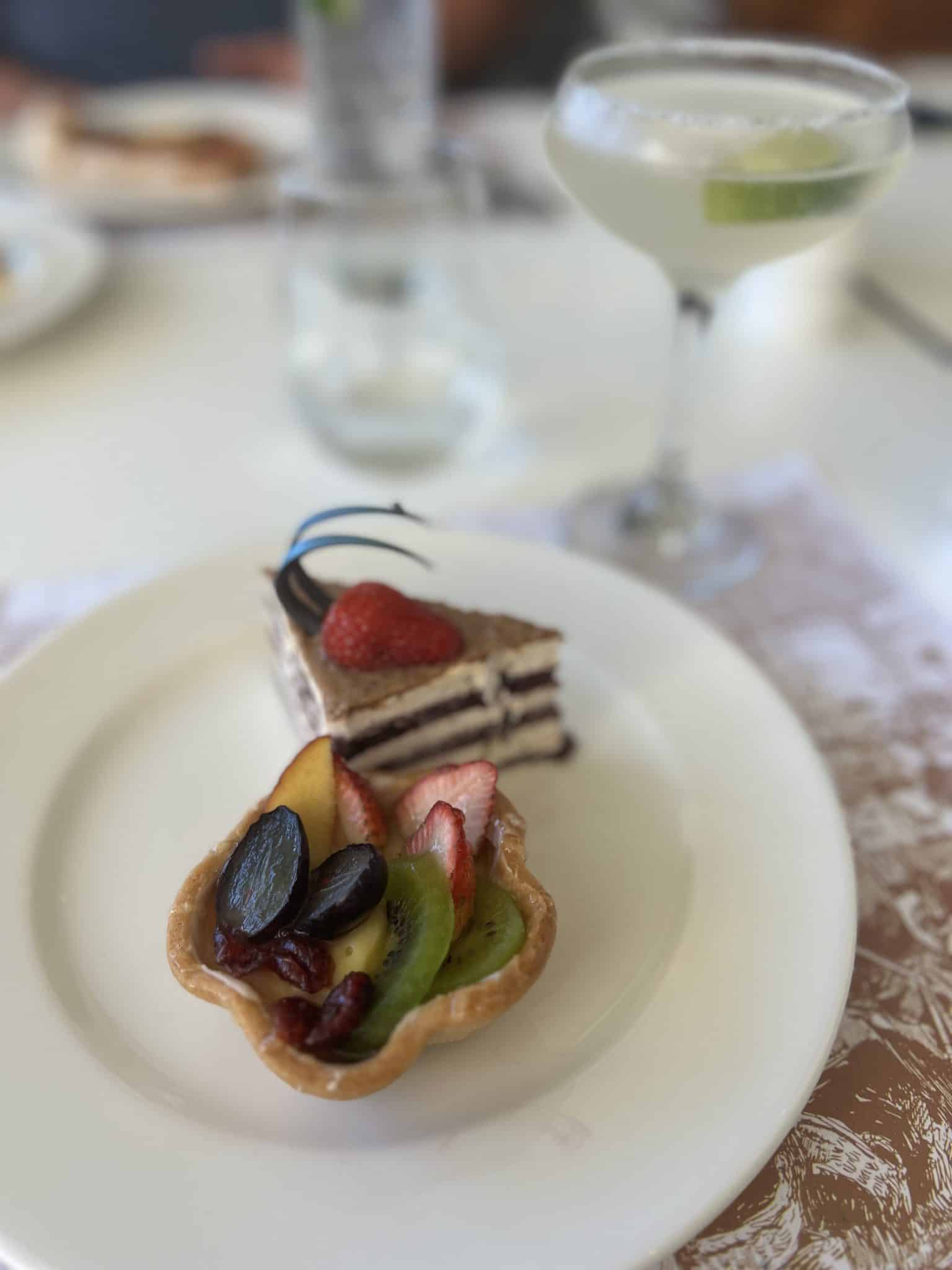 It might have been a short trip, but it sure was a memorable one! I'm so grateful for the time we got to spend together and for the amazing sunshine we soaked up before heading back to Michigan!