I got some great things in from Amazon last week! Having fun actually needing fall clothing already here in Michigan, although it's only for moving and evening and it's still shorts weather mid-day! If you're looking for a couple good options for fall family pictures, scroll on!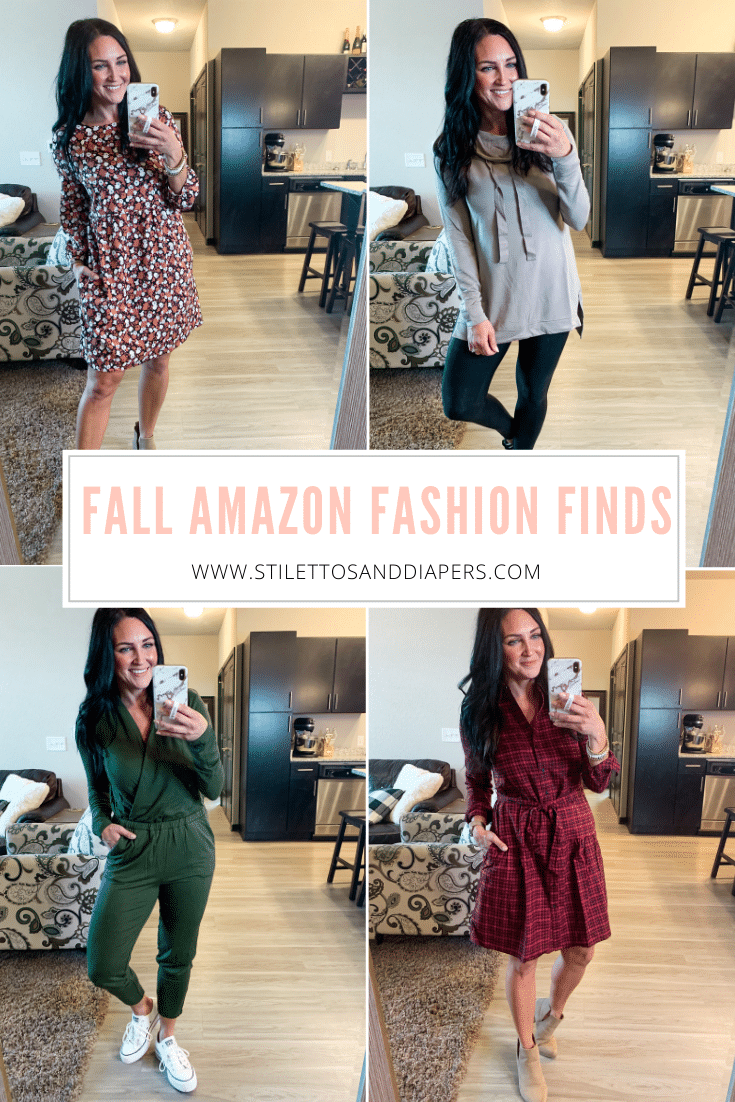 This Weeks Fall Amazon Finds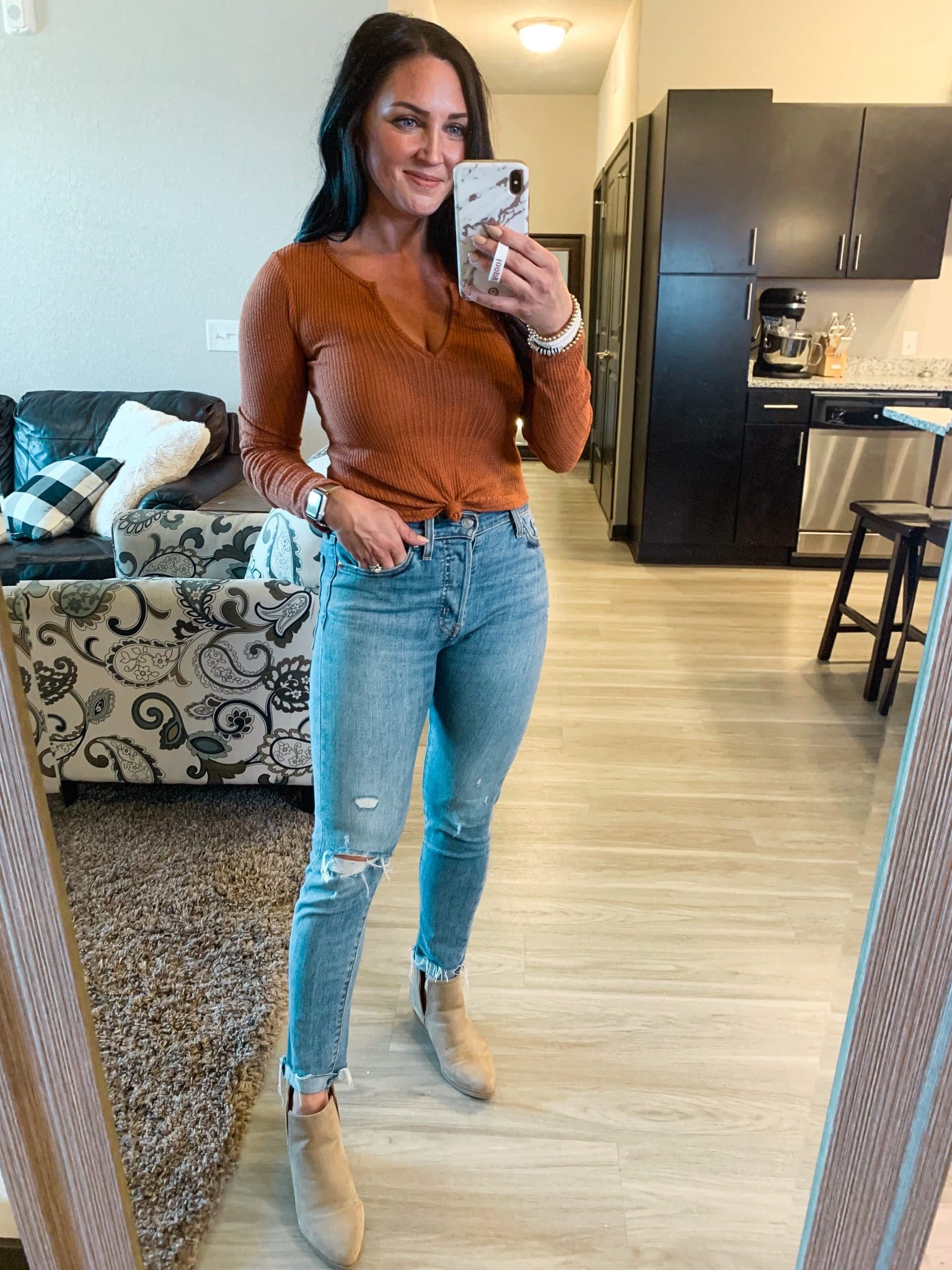 I ordered this top back in the spring but didn't end up keeping it because I thought it was a bit young. But then I saw this new fall color and really wanted it! It is definitely a cropped top, but covering with my mid rise jeans. It's a perfect lightweight, fall top and comes in several other colors.
This floral mini is perfect for fall photos! I love that it isn't overly long, has pockets and comes in some great solids and prints. It is a bit large on my shoulders and I wish it was just a bit smaller. Definitely size down, especially if you don't have very broad shoulders.
Another great dress for family pictures! This one buttons all the way down, has a removable waist tie and a pleated portion that flares out below the hip. It also has pockets and comes in several other plaid prints.
Probably my favorite find this week and one I will wear a lot this fall and winter! It's a great tunic length with a slightly longer back and a bit of stretch. I am wearing the smokey grey but it comes in lots of other colors.
Love the fit of this slouchy hoodie! It's a bit longer than other hoodies I have, without being full tunic length. The material is a cotton/poly blend so it sits nicely and will hold it's color well in the wash.
This column skirt is a great alternative to leggings, while still giving you all that comfort. There is a slit on one side and an elastic waist. It is fitted with stretch material, so if you don't want it as clingy, I suggest sizing up.
LOVE a one piece outfit! This is a great jumpsuit that will be awesome for fall and winter. The pants are slightly tapered and more of an ankle length. The top fits perfectly and although it has a snap for closure, it stays in place very well. This one comes in several colors and is very comfortable.