Time for a Weekend Wrap-up! This weekend was busy with travel and I've been trying to get caught up!
About 3 weeks ago, my 1 younger than me sis got engaged! They set the wedding for October, so it was important that she get to dress shopping asap! Most of my family is living in Ohio now, so I made the trip out for the weekend to shop with them. The boys had games, so The Hubs stayed here to let them play. I knew it was going to be a busy time, so I left Lincoln with him, too.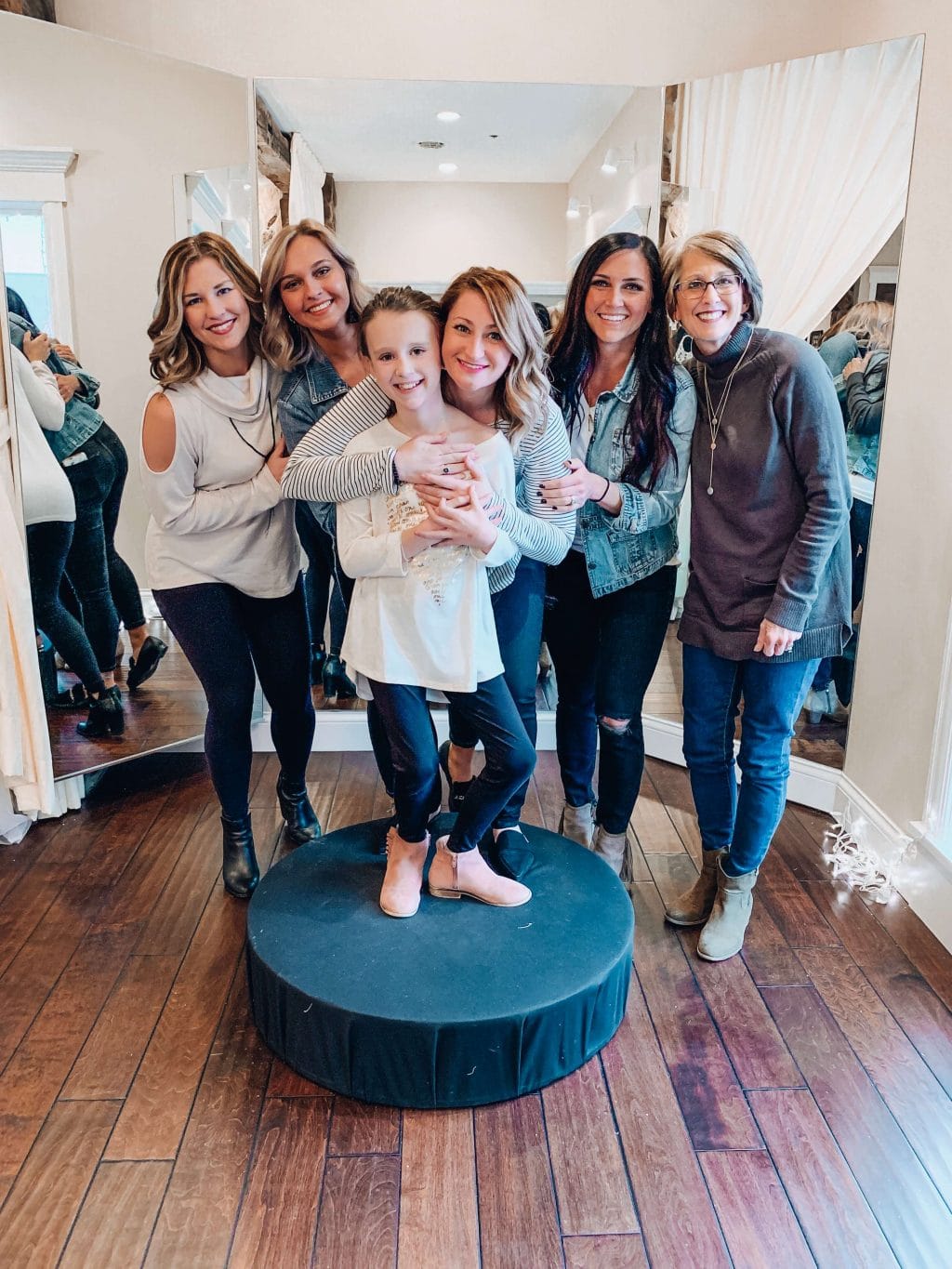 About 2 hours into my Friday morning drive, I got this picture. The Hubs had a meeting he couldn't miss, so he took Linc along. I was really nervous that he might make a scene, but apparently, he was silent for the 2 hours! (Thank the good Lord for technology!)
Being with my family is always so good. It was really nice to have a total break from responsibility, too. I got to see my nephews ball game, got to meet both my baby sister's boyfriend and brother's girlfriend and of course shopped till we dropped. Whitney probably tried on 30 dresses and we had way too much fun with bridesmaid dresses! Whit found the PERFECT wedding dress (not the one shown!), but we struck out on bridesmaid dresses. The hunt continues.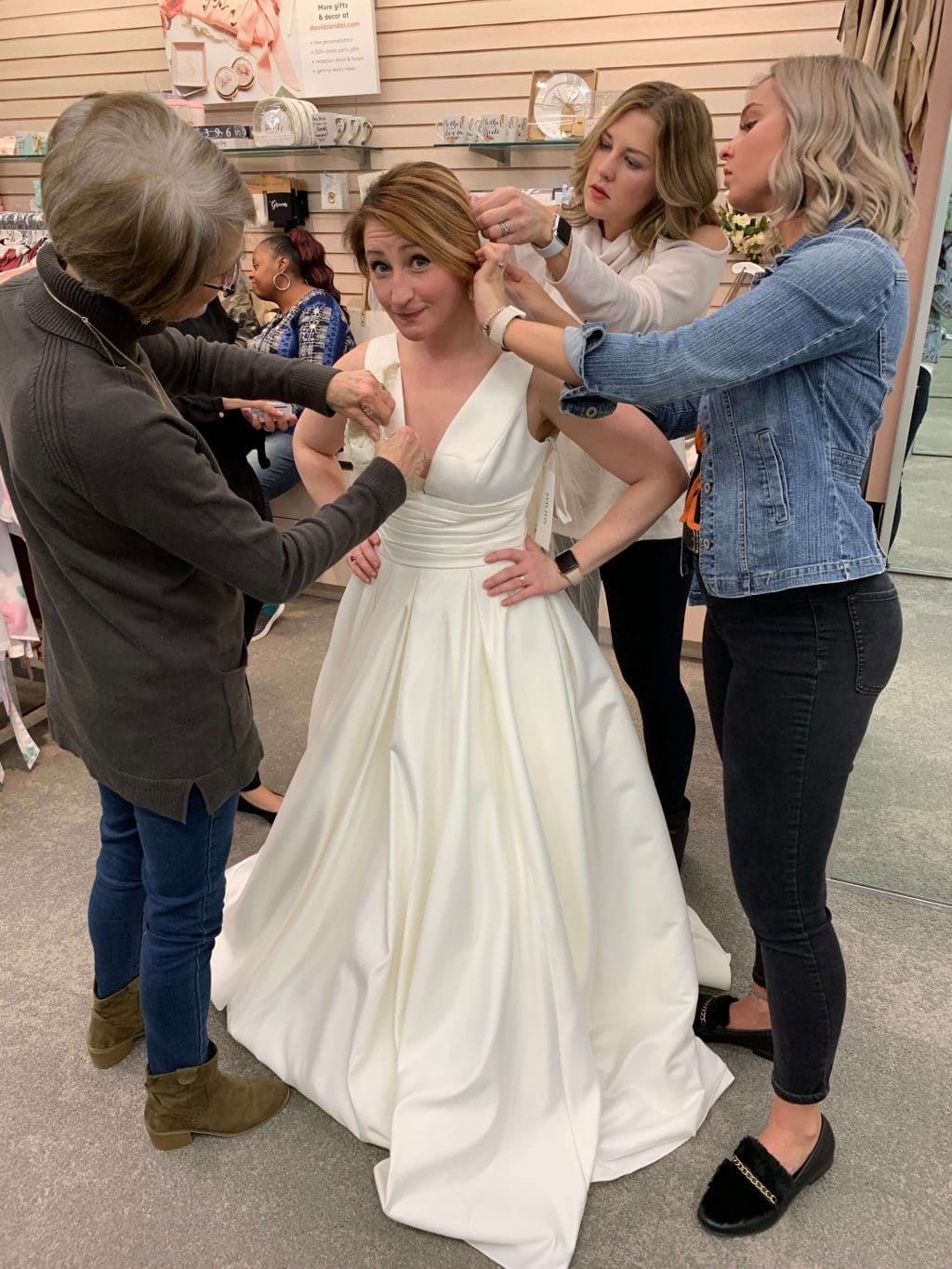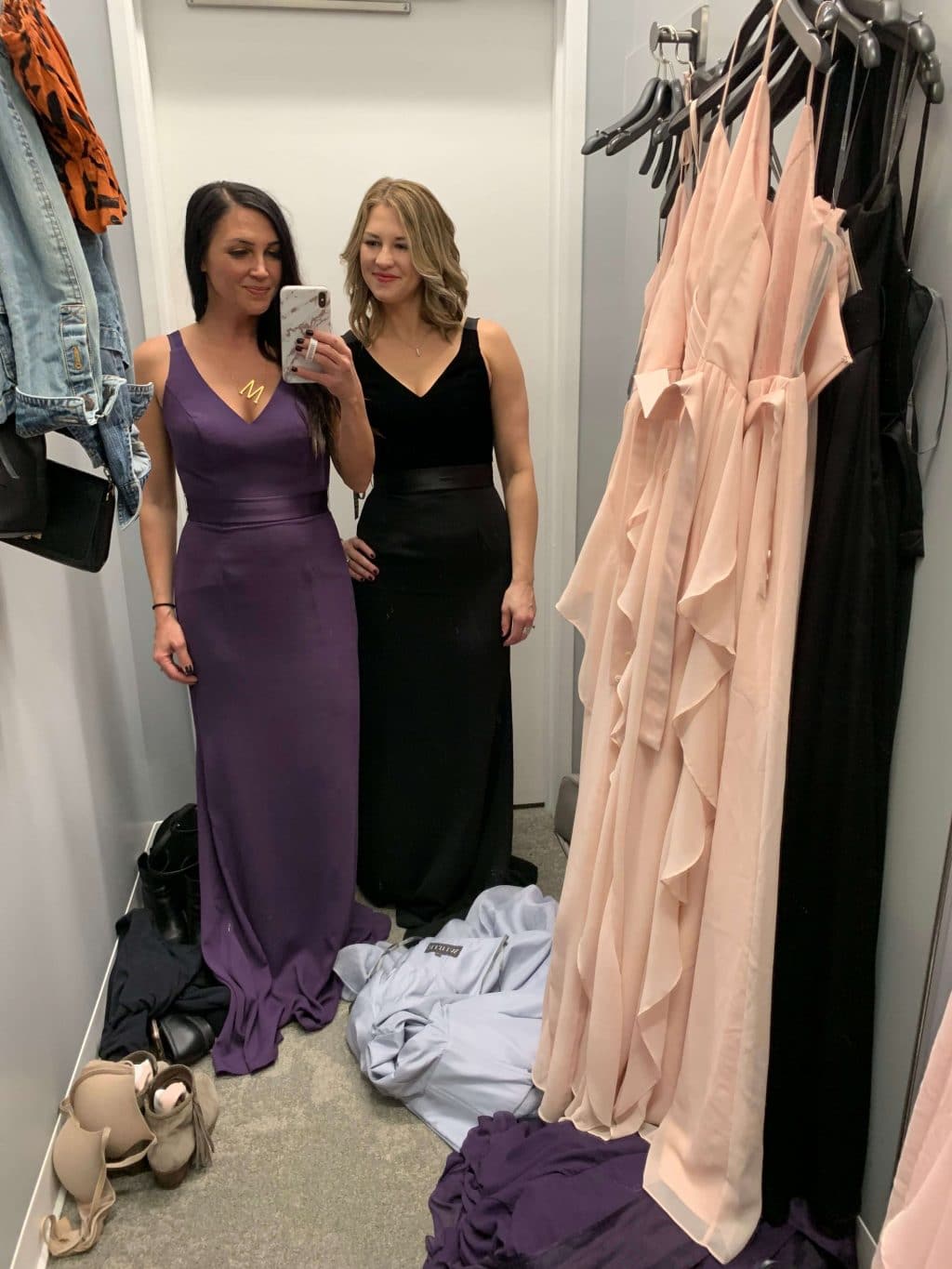 On Saturday, I got this picture. After getting Cooper to his game and coaching Callan's game (with Lincoln on the bench with him), he got everyone to church and found some time to cut Lincoln's hair. I mean! Showing me up!
Meanwhile, the wedding plans continued. My mom brought her dress from 45 years ago, so that they could take some of the lace off of it to incorporate somewhere in Whitney's dress. This is a really blurred shot, but it was so fun getting to try my mom's dress on!
I'm so grateful for a Husband that doesn't take his father role as a babysitting job, but as a parent, who is willing to do what it takes to make the family run. I know I've talked a lot about being a boy mom before, but this is another example of a perk. The boys love their "boy's weekends" and they get to make so many great memories together.
I'll try to not blow up everything with wedding details, but I'm really excited for my sis! And since my wedding was 13 years ago, I'm having a lot of fun helping out. Next up is planning the bachelorette party!
Have you been to any fun bachelorette party locations? I'd love your recommendations!