I have no clothes. Seriously. I'm not pulling one of those "I have nothing to wear" (but in reality have a closet full) kindof thing. I'm not sure what I was thinking when I packed, because I've literally worn everything I brought a gazillion times. On top of that, I brought all these cold weather clothes, and its getting warm.
(Well, not today, its cold and raining)
I decided I am going to have to buy some things, since our stuff getting here is nowhere in sight.
I settled on some dresses, because they're easy. And they can hang in the closet instead of being crumpled like everything else in my suitcase. And they're cuuuute!
Since home buying is in our near future, I don't want to spend alot.
(Who am I kidding? I never want to spend alot! )
Here are some of my fav finds that are all under $30. I'm off to buy some now!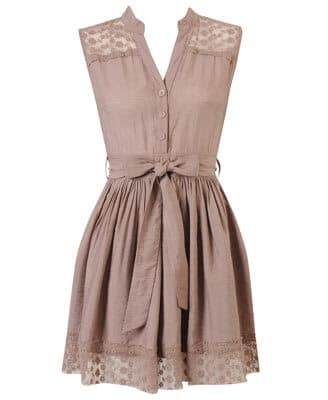 Old Navy Origami-Pleat Shift Dress

Old Navy Ruffled Linen-Blend Dress
Liberty of London for Target Ruffle Halter Dress


Forever 21 Drawstring Bubble Dress
Happy Friday Lovlies!
This sortof Fashion Friday is brought to you by the fab, Summer!